12 Rounds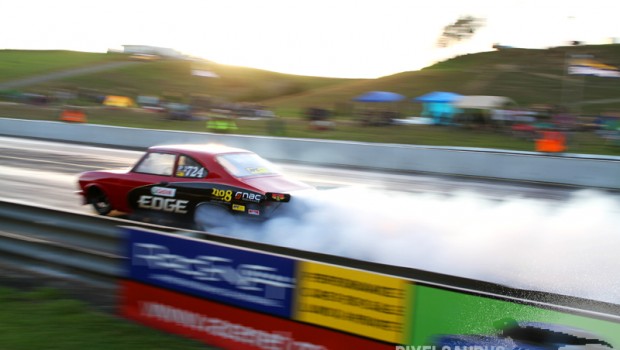 Published on July 20th, 2011 | by mrgrumpyninja
0
Un, Dos, Tres……it's Brent Curran of CBR!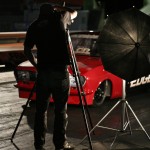 You need very little introduction when you're the fastest Pro-Import driver in NZ and have been pushing the rotary envelope for the best part of 10 years. Take an RX2, chop it into a purpose built drag weapon, and take not 1, not 2 but 3 large turbos and cram them onto one of the craziest setups ever to take to a quarter mile in New Zealand, and gain some worldwide attention by running 7.37 down 400m of not so flat Waikato swampland tarmac.
Ladies and Gentlemen, rolling into the staging lanes is Brent Curran of Curran Bros Racing in the Castrol Edge, No.8, NAC Insurance triple turbo RX2.(wow..that's a mouthful)
Thanks to pixelsaurus, Adam Croy, octaneculture and Holeshotz.co.nz for the images
Welcome Brent, just for a little more background, how bout age, family status and location,
Sure,I'm 30,married to Kim, we have 2 kids and live in Auckland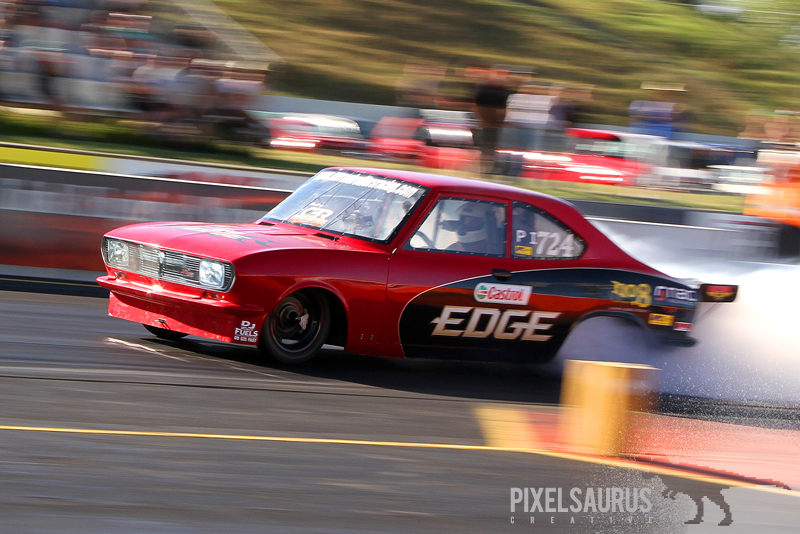 How long have you been drag racing for, and what did you start off racing  in?
Been racing for 10years, started off in a1980 RX7 running a12a talk port, it did 15sec 1/4s!!

How steep was the learning curve going from small to large tyre?
Umm pretty easy really, but only because the first big tyre car I drove was only going 9.2′s back then, and the small tyre car I stepped out of was doing that as well.
In a small tyre 28×9 car you can let them move around a lot more as the tyre will slip across the track, where as you get a 32×14 big tyre car too sideways and it'll bite and throw ya around, it't good fun though!  Biggest thing I learnt though was the cost of running traction, everything has to be soo much stronger which just cost so much more.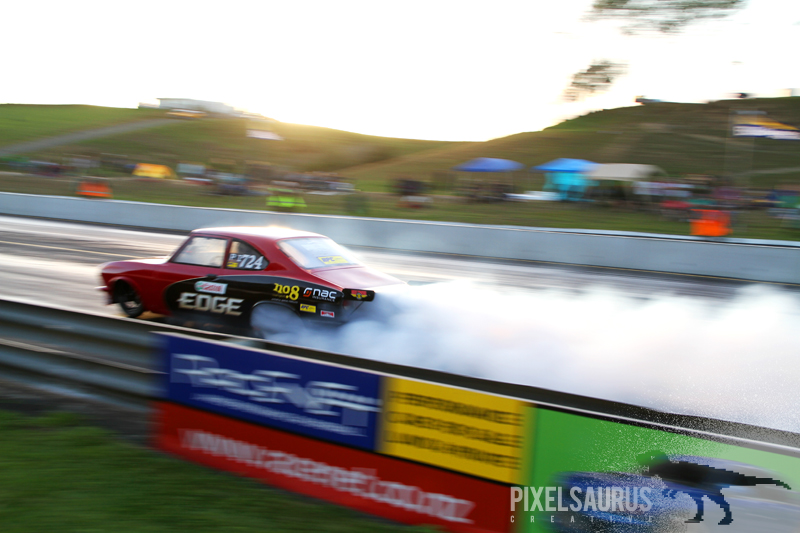 You've run a few cars, what's your favourite, and least favourite car?
I love and enjoy them all really, all the tough street and track cars we have built, they are all animals with there own style.
The one that I always will have a soft spot for is Dan Tye's 323, simply because this car was the little beast that taught us alot about big boost and methanol, so that we can now easily apply that technology and knowledge to our customers cars.  Dan hoped out of a 13 second car and at his first meet went 9.2, it was priceless seeing him shiver in the seat haha!!  Everything we put into that car bar a turbo upgrade made it go 8.29 and 163mph, all from the little shed in Papakura!
Most respected rival or guy you know is going to cut a good light and give you a good run for your money?
All of them!  You just never know when someones going to step it up!  It's about getting everything right in the car and ya just never know if ya got it until the end.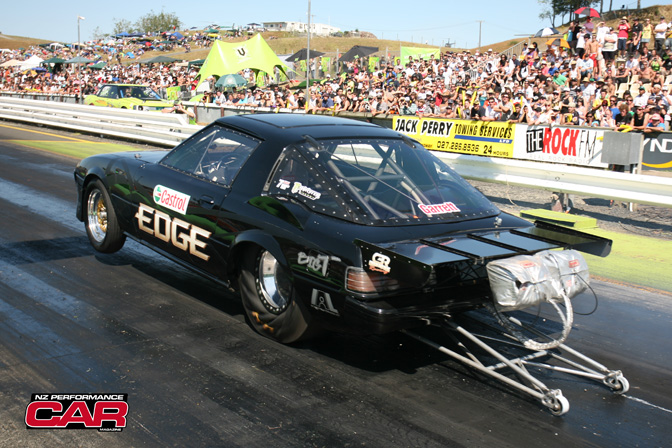 Talk me through a week before a big meet at CBR? How crazy is it with your own + customer cars?
Cruisy!  We build them tough, they don't need a lot of work between rounds (touch wood!), most of the time its just a oil change, nut and bolt check and a quick clean. We've got them pretty sorted now days,you get the odd time ya gotta pull something out and check it but generally we just plan when to pull the motors out, all my guys can service there own cars.  It makes it easy that way then they just drop the gearbox or what ever over and I check them. Paul Jackson (my bro in-law) makes it easy too, usually its left till Saturday night to check our car and hes always there making it happen. Good bastard!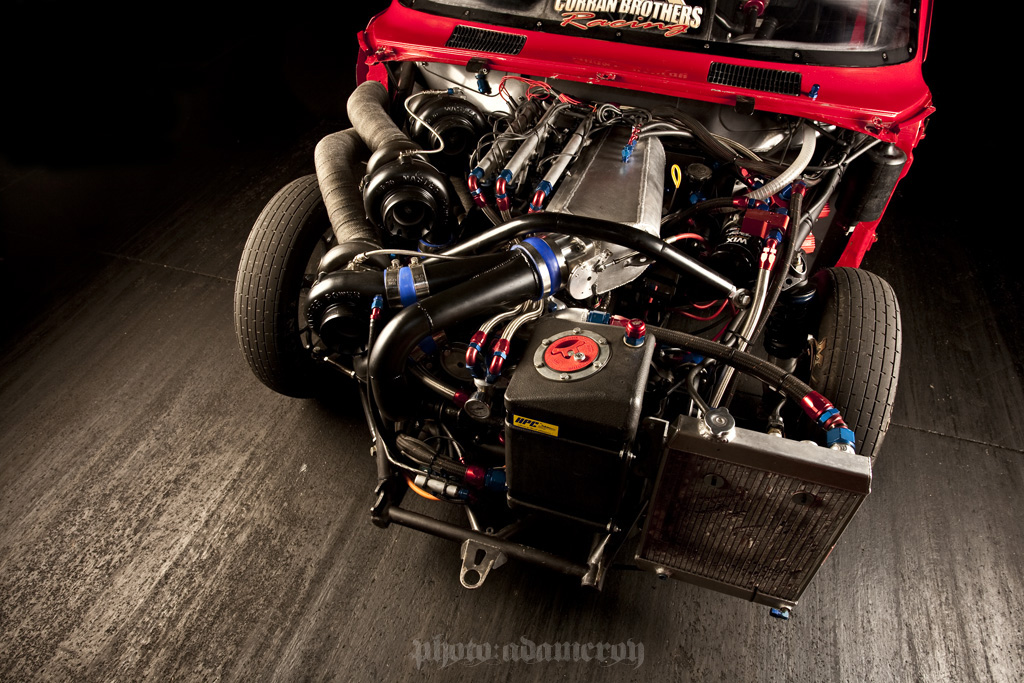 Any opinion on NZDRA vs IHRA? Or DGAF and just want to race?
DGAF and just want to race!
I asked a couple of other guys, whats changed over the past 5 years, have our cars got to fast for the tracks?
I guess we are all just learning more and more, spending more and more and having more and more drive to go fast, its good!
To fast? NEVER! I'm here to stay, I would like to do the odd meet in oz like the winters, but I'm not interested in racing full time over there, my car still has a heap left for our tracks.
Going to aussie is just the easy way to go, easy is boring!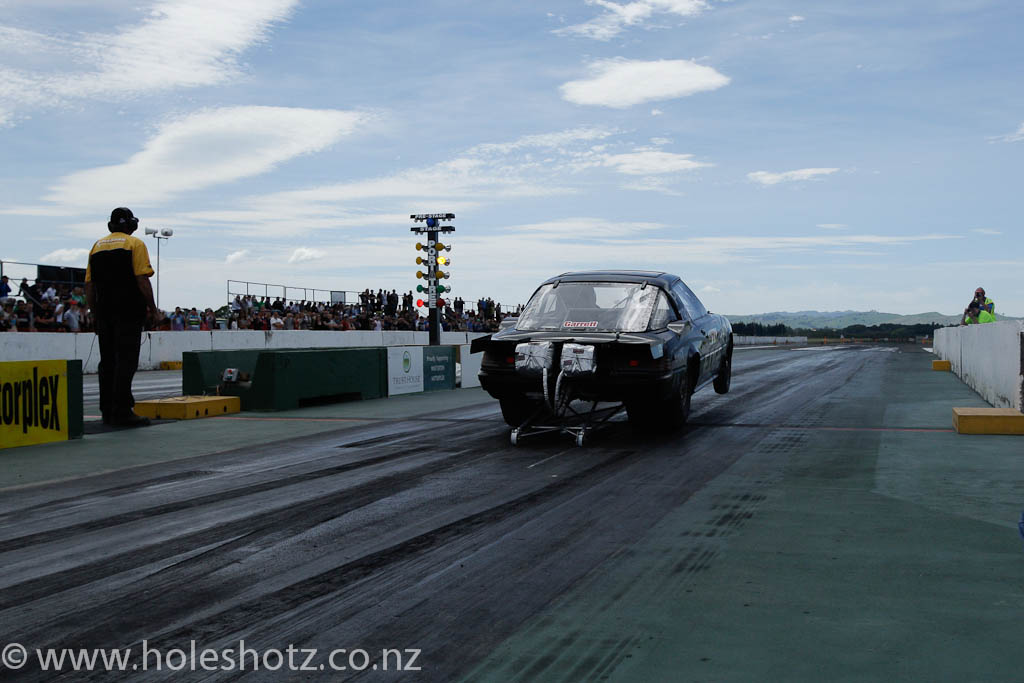 Whats the process for someone wanting a CBR car or engine, does it start off with guys approaching you at the track, or do you have shop? What process do you take someone through?
We have a new shop now so people can see us there but most guys will see us at the track and it all goes from there, our performance at the track does the talking.
Most people will come to me with an idea of what they want, we have a package to suit everyone not just drag, the most important thing is its gotta be reliable and everything in the package needs to be right, we have done so many setups we know what a certain type of car/bike/midget/jetski etc needs, we can build a package to suit most budgets.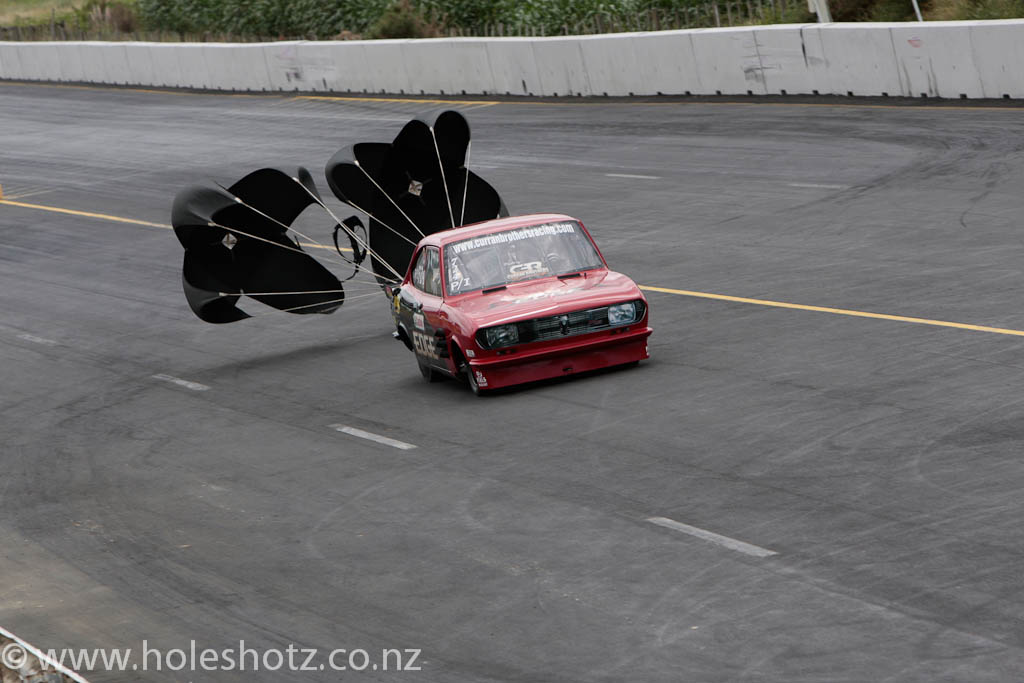 Thoughts on NZ vs OZ rotor scene?
Think they are both strong, not sure on the stronger but its definitly strong here, people can see the rotary engine is a good choice for their race cars, I've got staunch V8 guys wanting to change, bang for buck you can't be beat the rotary especially when you weigh in the very little maintanence required to run them.
Finally, what does the future hold for CBR? I heard talk of your wife racing?
Keep the Castrol Edge RX2 going hard and having fun!  Concentrating on the new workshop, we are also getting a website update, we want to let more people we don't just do drag setups.  We do everything for any form of motor sport , we have Shaun Judd's 300hp n/a 13b RX7 that came second overall in the GTNZ class, a 700hp 20b GT1 RX7,a mechanically injected 13b midget car, a 900hp 4 rotor turbo track car, 1000hp 4 rotor twin turbo street car, 500hp 20b rally cars all the way down to 100hp street cars.
Yes Kim will be racing, Paul bought Heydon Rowells old 323 and he has worked hard to get it together with a n/a 13bpp which him and Kim will be racing over the next season, can't wait should be a whole lot of fun!!
See Ya all at the track
Brent