Sideways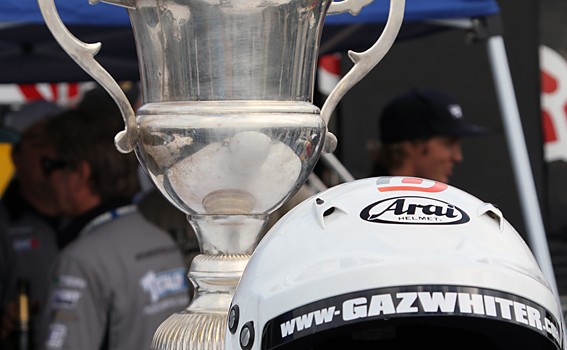 Published on September 17th, 2011 | by mrgrumpyninja
3
The D-View- a pre- season look at Drifting in NZ
I started off this morning thinking…'well, might as well grab a coffee or 3 and do a bit of a preview for the NZ Drift Nationals' while I'm sitting here watching my 9 month old throw stuff around the lounge.
Then it dawned on me that pretty much the event season will kick off  in full force as of October 2 at NZ Drift  so I might as well take a full look at last years drivers, plus a few others who I think will feature this year.
It's important to note this is only my opinion, I can't drive a car anywhere near the level these guys can and all drivers getting out there and giving it a go deserve recognition, but I can't write just nice rosy stuff and have to offer some criticisms, so if you want to make comments go for it, healthy debate and passion are what keeps the sport alive
I created a poll so you could have your say to, http://www.facebook.com/pages/MGN-inc/180600085322856
This is what every Driver and Team are chasing over 6 rounds across the North Island. While the NZ drift Nationals is the one off scene setter for the year, It's the grind for the title over 6 rounds most teams focus on.
Here's a quick look at who's done what in the off season.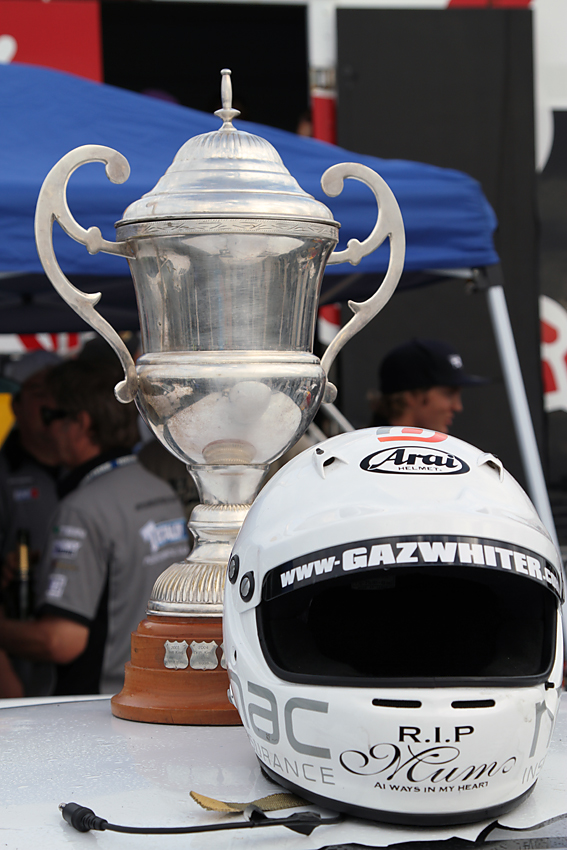 I'm going to do this in last seasons finishing order just for ease because lets face it, trying to get any sort of predicted order is  just going to get messy and no one will agree.
1NZ- Gaz Whiter- Tectaloy S14
Let's state this up front, if the car holds together and Whiter is driving at his best, I don't believe there is currently another team in NZ that will stop the Tectaloy S14 winning title number 4.  I say this because I believe the Tony Whiter prepped car simply has more laps and development time then any other, and Whiter has more event wins for a reason. When he and the car are on, he just seems to be that 1 or 2 % better than anyone else. People are getting close, but perhaps just don't have the seat time yet.Won a season with 5 engine swaps…would he have been touched if he had 400+kw all season?
Strengths – Car & Driver combination is settled and well developed , Monster power, knows the Toyo tire backwards, Believes he can beat ANY driver he battles ( don't ever underestimate this), Laid back attitude
Weakness- Engine has been unreliable , being the benchmark always makes a subjective sport harder,
Changes for 11/12- Whiter has hit the gym looking to improve his own fitness, and the car will sport a VE head tuned for Avgas to try and bring back some reliability. The car had an extensive rebuild for Australia, so is in the best  shape it has been for some time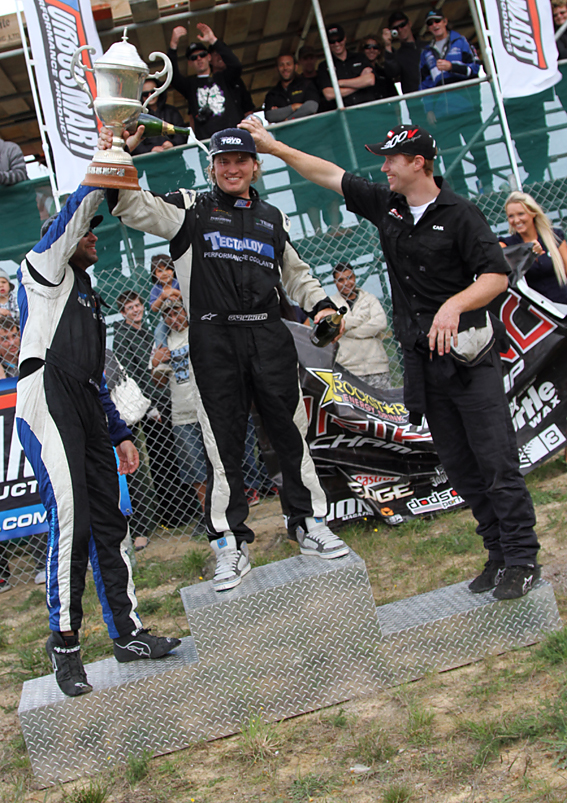 2NZ – Curt Whittaker- Whittaker Motorsport R34
I expect a repeat of last season, Whittaker will be right there at the sharp end of every event. Super consistent and with a reliable car that is not yet leant on hard, Whittaker has also learnt a valuable lesson in Australia at TIDC and has the mental aspect dialled. By proving he could come back from Q14 in Oz, he is will be even more difficult to beat in NZ this coming season.  Whittaker is the guy that will hit the same line 9/10 times and get faster and faster each time. If Whiter doesn't win the title, he'll be standing next to Whittaker.
Strengths- Car is still being developed and Curt is still learning the car having had limited competition seat time, Has the LOUDEST supporters at every event.
Weakness- Budget may play on the mind until a naming rights sponsor is signed, big car to throw around which does not suit every track.
Changes for 11/12- Dialled up 420kw for Australia but has de-tuned back to 400kw for NZ, Jericho dog box and GTR rear end installed in the car.  Megafone has installed level 12 volume.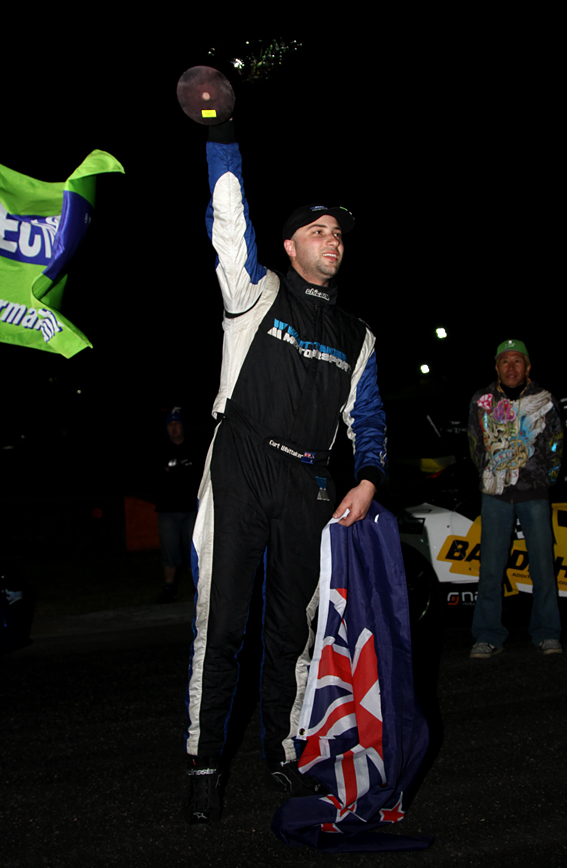 3NZ- Carl Ruiterman- E & H Motors S14
Ruiterman is always dangerous due to his technical accuracy, he's never likely to win on style but has great speed and you can pretty much pencil him into the semi- finals at least for every Pukekohe event. At this stage it's unclear what Ruitermans program is for 11/12 with a Gymkhana car in development. For that reason it would seem unlikely he will challenge for the title
Strengths- Well developed car with a host of custom parts and great reliability. Good team support.
Weakness- Was distracted last year it seemed, and once he got back to just focusing on driving was far more effective, Split focus may mean dual duty at some events, lack of major sponsor may impact doing full season
Changes for 11/12-  All seems fairly quiet, although I am 110% sure the car would have seen further dyno refinement over the offseason.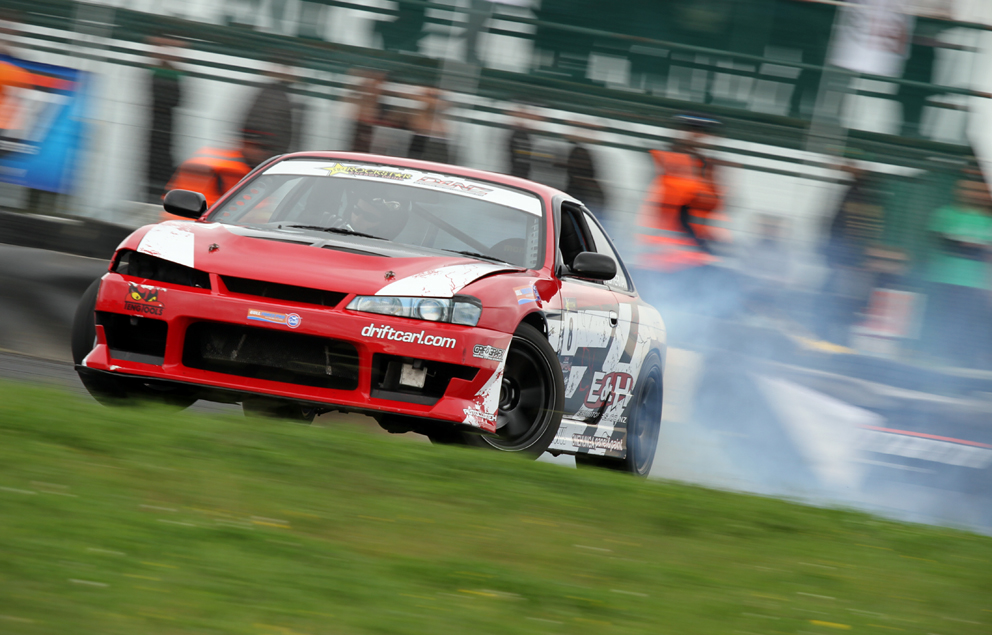 4NZ- Cole Armstrong- V R34
Armstrong is working furiously to be ready for 11/12 after his Australian incident. It would be fair to say that it will take some time to get the car set up to what they want and for that reason while I'd expect Cole's natural talent to see him feature at some events, he won't challenge for the title this year.  What that does mean…is that season 12/13 will be a very different ballgame, with a fully setup & developed purpose built car rather than the old car which was a road car converted and developed.
Strengths – Massive power, technical knowledge from racer father and D-tech crew, Crowd Support.
Weakness- New car, mental state post Australia? Who really knows if that will have an effect?
Changes- New Chassis with old engine package.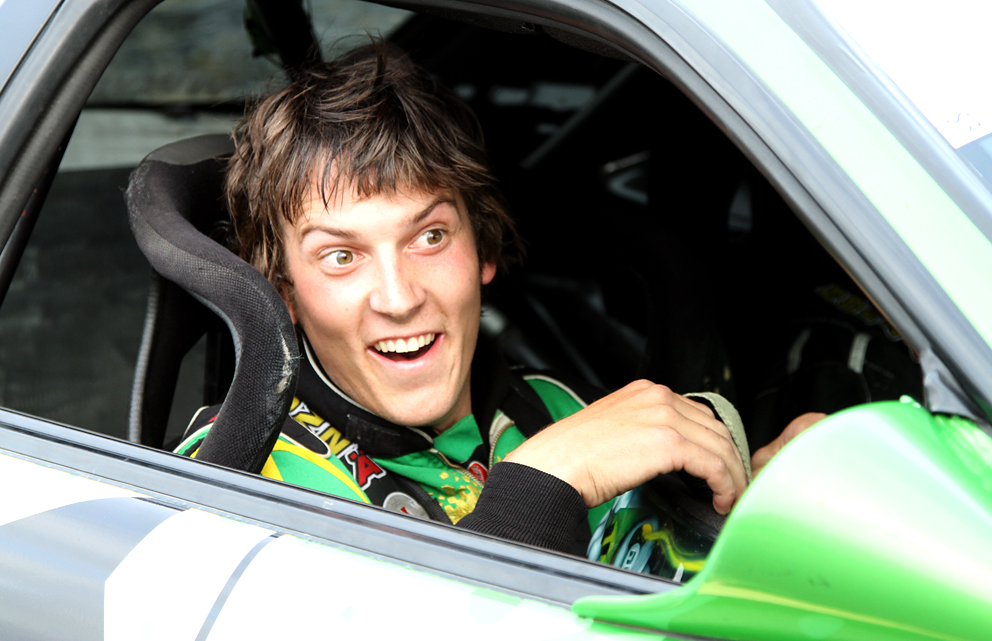 5NZ/AU- Josh Coote- MCA s13
Awaiting confirmation of a return for the 11/12, Lost an engine at TIDC and if not back this season is said to be keen to return for 12/13 .
6NZ- Andrew Redward – Nankang RX7/S14
Redward is said to be focusing on developing the RX7 this year, which suffered a few mechanicals last season. He will do competition meets in his old warhorse S14, which has had a full re-fresh. Redward gained a bit of a reputation last year for his monster angles, and super aggressive driving, and was caught out a few times last season by dropping onto the dirt while pushing too hard, so dialling back a notch will see him feature in the results.
Strengths- Solid wheel skills and not afraid to push to the edge
Weakness- Not afraid to push to the edge.
Changes for 11/12- Returns to the S14 for the season, car has had major overhaul and will be competitive with the top machinery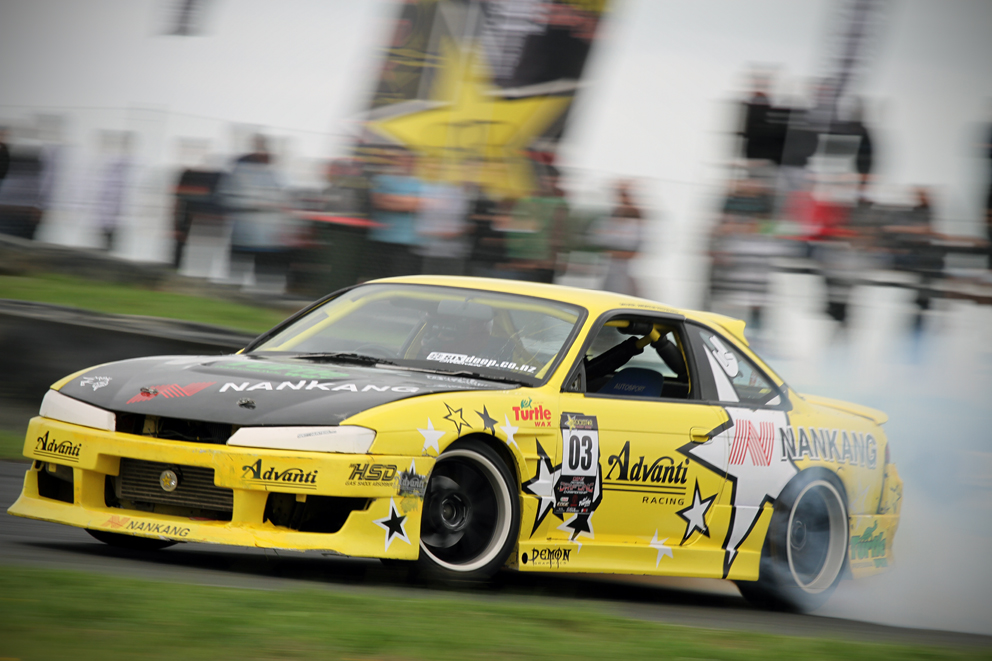 7- NZ- 'Fanga' Dan Woolhouse-  Juice Polishes/Tein Commodore
Is arguably the most naturally talented driver in the field. Woolhouse finished down the field after an early season car swap, then a motor swap in the car which has taken some time to dial in.  Probably the best in the business at the chase along with Whiter, and not afraid to trade paint.
Strengths- Torque, Talent and knowing he can win having been a former champ,
Weakness- Self acknowledged as having a temper, Woolhouse can be his own worst enemy
Changes for 11/12- Who knows which car will appear? The Commy or the new AE86…either way, if he's in for the season, and keeps focused….expect FDC to be standing on the podium with Whiter and Whittaker.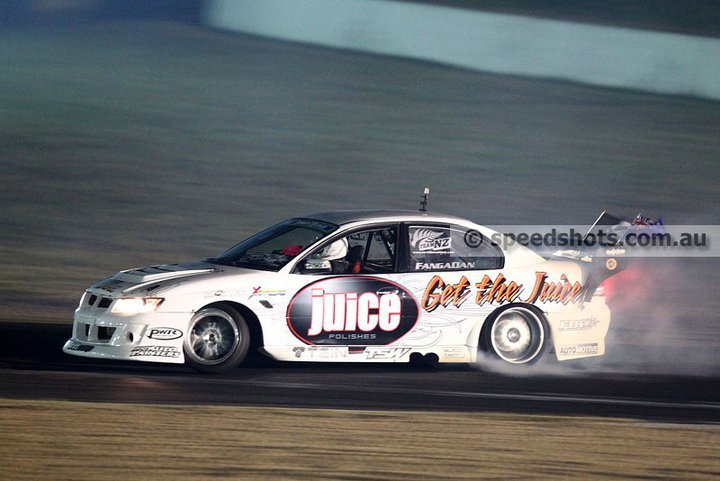 8NZ- Adam Richards-  A31 Cefiro
Car currently for sale, with a new car under development, Richards is undeniably a driving talent who has done a great job in a car that has seen a fair few battles. While he's always a threat, it's tough to see the old A31 footing it for a whole season to win a title. At this stage is unlikely to feature in season results, and may return for single events.
You could read the above comments about Fanga and insert similar for Richards, undoubtedly talented, he's also had a few run ins with officials over the years, but knows he can win and drives himself hard to do so.
9NZ- Jason Sellers- Supercharge Batteries C33 Laurel
Mechanical gremlins plagued the Sellers team last year, who fortunately had twin brother Matt's S14 as a backup, Jase did a great job peddling 200kws of entry level car against the elite and if the car holds together will be looking to improve on his 2nd place finish from a couple of seasons ago. Has changed oil pump setup and fitted a new gearbox thought to be of the Jericho family.
Strengths-If the Laurel holds, the 2JZ is a monster and will smoke screen any chase car
Weakness- Were mechanical, can't win a title in his brother's car, and the breakages play into the mind. If the car is strong for the season, expect Sellers to stay under the radar and challenge for top 3 for the season.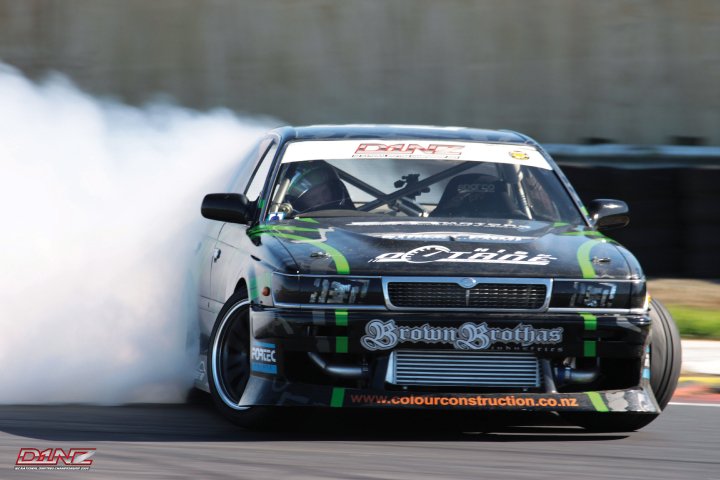 10NZ- Gee Mutch
Unknown as to if Gee will return for the season. Gee fears nothing, and achieved a best ever 4th Qualifying spot at Pukekohe. Still perfecting his battle craft as aggression sometimes gets the better of him; Gee remains a dangerous opponent for anyone he comes up against.
Gary TeNana- TBC
With a new car in the build similar to that of Fanga Dan, Gaza T has got better and better as he spends more and more time on the track. Expect this year to be one of learning for Gaza T, and watch for him to emerge into the top 8 in the following season.
*Car shown now with Shaneo Poulton for the 11/12 season*
'Mad' Mike Whiddett- Redbull N4S RX7
What can be said that hasn't been? Whiddett has more gained more lock and a fresh quad rotor for the season, and has the backing of an army of fans. Whiddett is a talented wheel man who will always score strongly on style, and it's more a case with Mikey of how often he is in the country that will affect his overall season result.  Had some issues with tires de-beading last season, which no doubt the team will have addressed, also has Ian "cromey' Sheppard as a crew chief which gives valuable setup insight.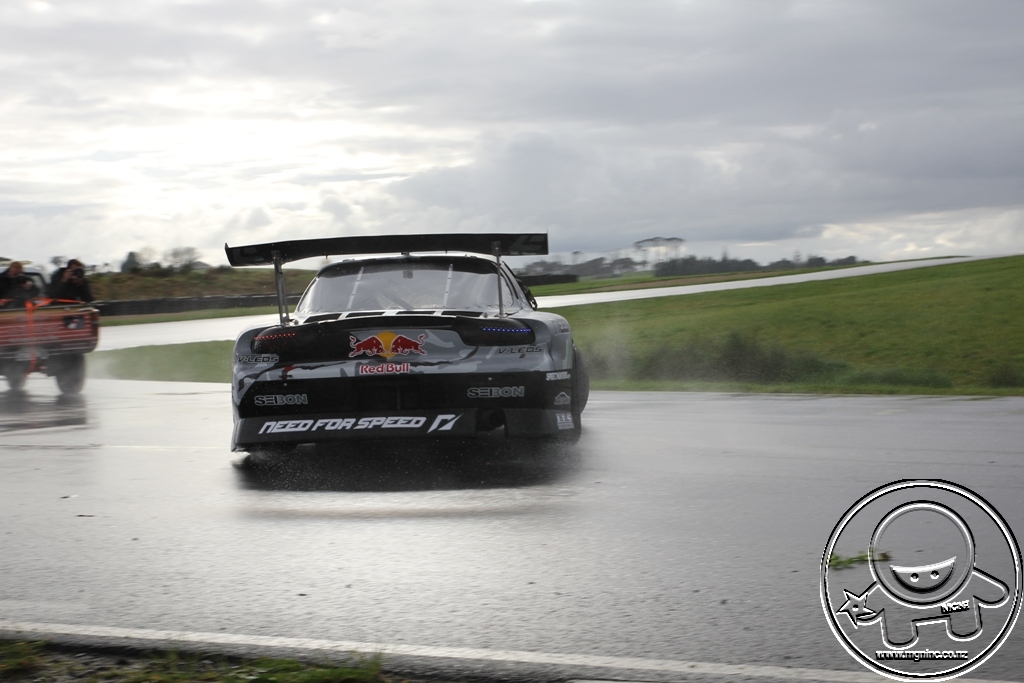 Mac Kwok- Milwaukee s 13
Kwok has had a number of reliability issues with the Milwaukee car.  I expect with solid sponsor backing on board  and the car seeming to behave now , that he'll slot into the top 10 overall for the season. HB REP!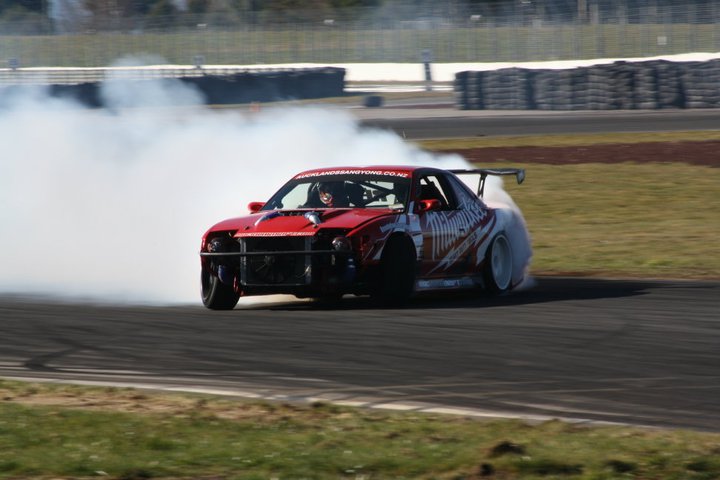 Hugo Mclean- AE85
Achieved a season best 8th qualifying spot at Hampton Downs.  Hugo has gone away from the F20C power plant he had to a rotor, and in a light little car if it holds together then Hugo won't lack the speed to stay with anyone. The kid that everyone loves to mock, this season will be a coming of age if he can keep his head down and deliver some results.
Sky Zhao- Dspec s15
Always well supported by the Chinese community he is so proud to be a part of, Zhaos focus will be on achieving some top 16 results for the season.
Bruce Tannock- Mag & Turbo S13
No disputing this is one of the best prepared and engineered cars in the field. Bruce was only in his first competition season last year. I expect at least some top 8s this year, and as he gains more battle experience he will start to become a real threat.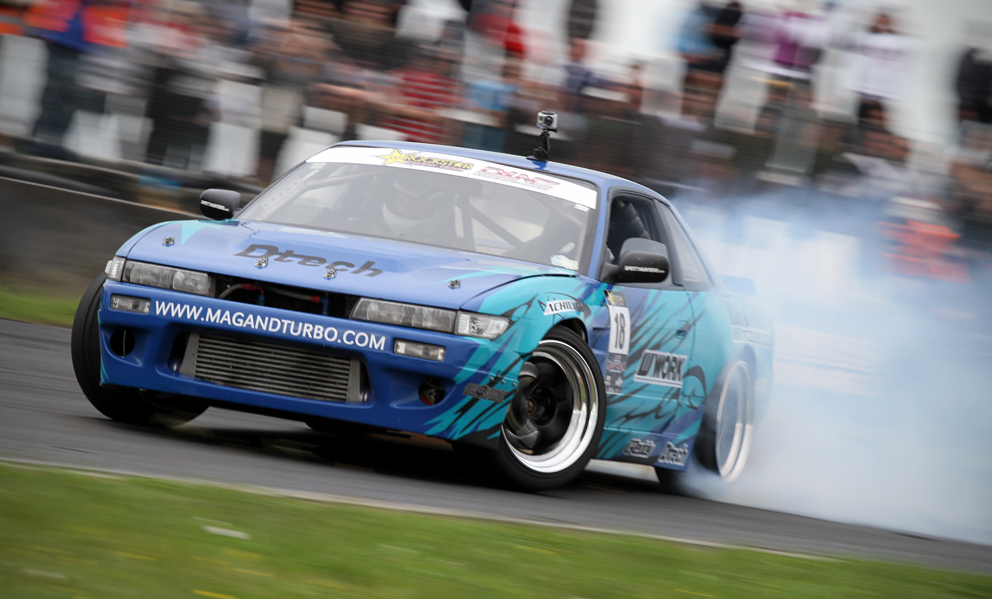 Daynom Templeman- NAC/ Bardahl RX7
Unquestioned driving talent but is not in NZ for at least 2 if not 3 rounds of D1NZ as he competes up in Asia in his Bardahl car.  Got a result at TIDC, and will be VERY dangerous with pure speed, 600+kws and a new found confidence having also won 4 & R Jambo last year.  Templeman took a while to believe he belonged, I think he does now and it won't be long till we see him win a D1NZ event.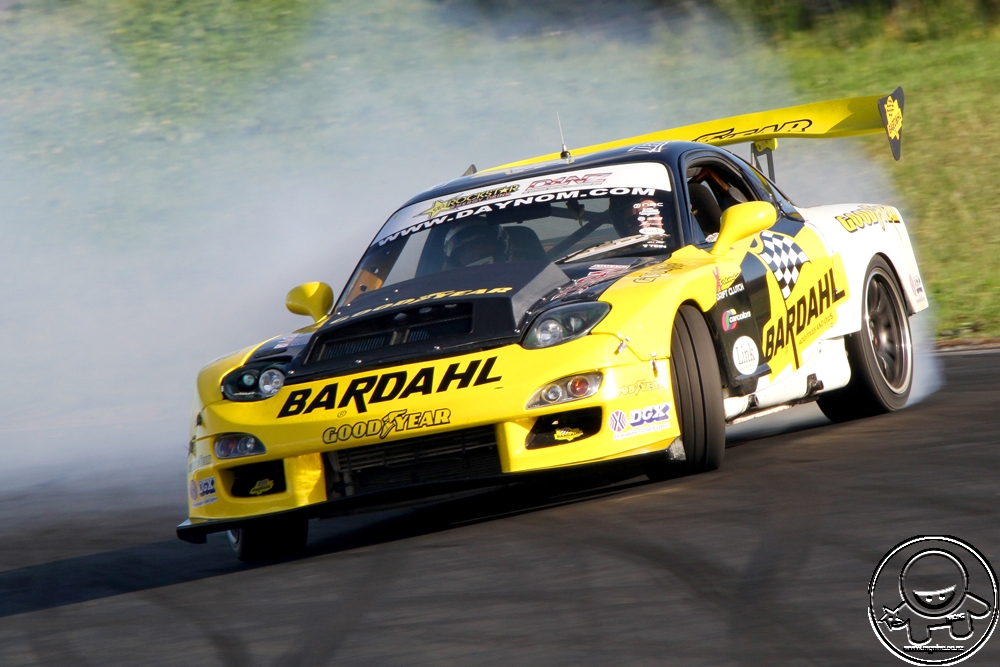 Jake Jones-
Not returning for a full campaign, Young Jake is a talented guy and may appear in one off drives this year.
Aaron Bennett- 
After his massive off at Pukekohe, it remains to be seen if/what Bennett returns in. Proven as a top qualifier, Bennett seems to excel at high speed tracks.
* Edit- Since been advised Aaron won't be competing this  season and that 'Jock' Bennett will return to the tracks  instead representing Bennett Motorsport* .. Welcome back
Steve Sole- Steve Sole Customs Chaser
The Soletrain was another who had issues that he will just want to forget about last season. New Year, car now sorted; expect Steve to make his way back towards the sharp end of the field as he's proven capable of in the past.
Niko Reid- Luxury Sports/ Gt Ref – S15
The rookie champ, Niko is in an interestingly humble young man, with realistic goals. He's not aiming to Win; he just wants to prove he belongs in the top flight and is realistic in wanting a couple of top 8s this year.  Expect him to feature at Hampton where he is a real regular. New car may take a while to sort out.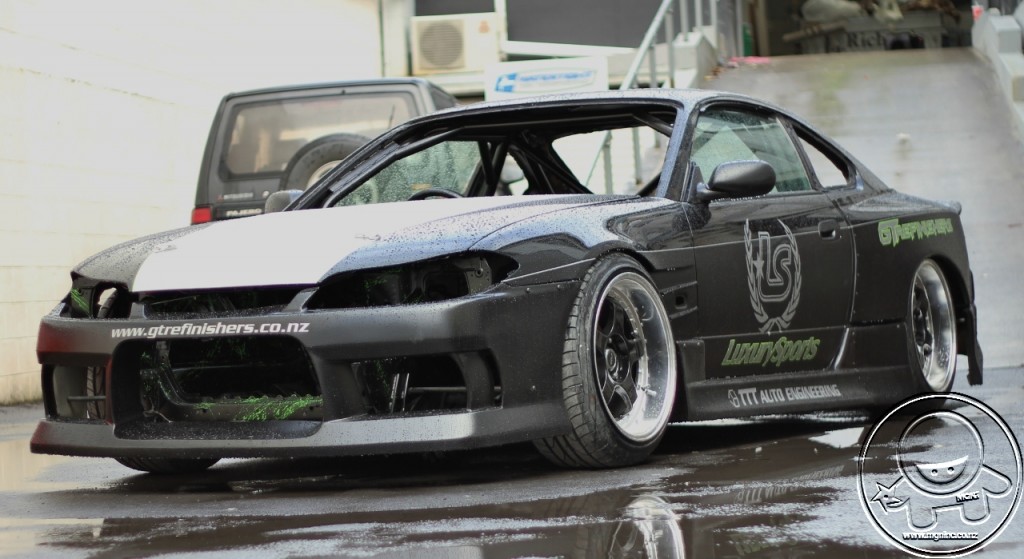 Dimitri Amos- SR20 Corolla Wagon
Crazy Dimitri is the guy you probably don't want to battle.  He can pedal and I would go as far as to call him the 'new' Fanga who is prepared to drive through you if need be.  It will be more a chassis issue to see if Dimitri can hang with the top flight this year. Will make a couple of top 16s at least and may make some 8s this year.
Carlos Walters- R33 Skyline
The man from 232 rep has skills,and finished second to Daynom Templeman at Jambo. Has yet to commit to a full season program.
*Edit- Carlos has since advised he will compete in D1-Pro-Am until he secures  funding for a program, and will aim to go one better at Jamboree 2012
Brad Lauder
This guy goes good, and has proved it at 4 & R's jamboree where he out performed many of his more fancied peers. Expect a top 16 at least.
Matt 'Chuckie' Jackson
Still finding his feet in the FC RX7, Chuckie's been around a long time and is a tough battle for anyone.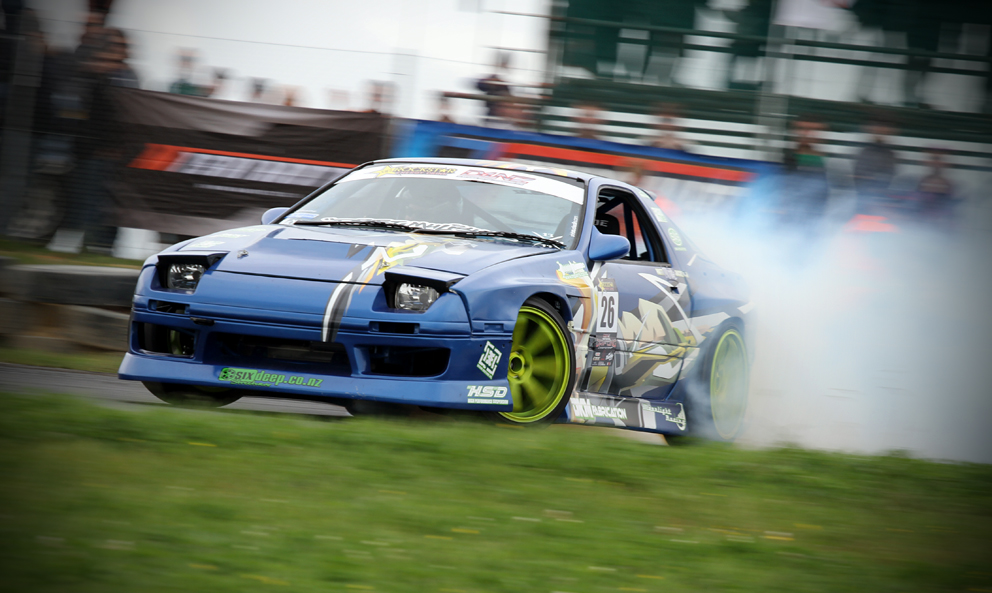 So there you have it, a look at some of our drivers . What does all this mean?? Well, nothing really until the rubber hits the road and we see who actually shows for Round 1 at Manfield.
I'll update this after NZ Drift and see if we can take an early season form guide from that.
Can you smell it?? That burning rubber….that's the smell of the summer motorsport season being here