Published on October 22nd, 2012 | by mrgrumpyninja
Exclusive first look – Gaz Whiter- Tectaloy S14.8
You've heard the rumours, some of you have seen the teasers, well here she is in a semi complete state.  Introducing Gaz Whiter Drifts 2012/13 drift machine!
I'm a little unsure what to call her at the moment, I call it a 14.8, but others say its an LS14, You guys can decide
 We thought rather than a big over hyped reveal, we'd do this the Whiter way, this is what she's like now, but if you want to see it complete then get your a$$ to Manfield on Friday to see it in full war paint.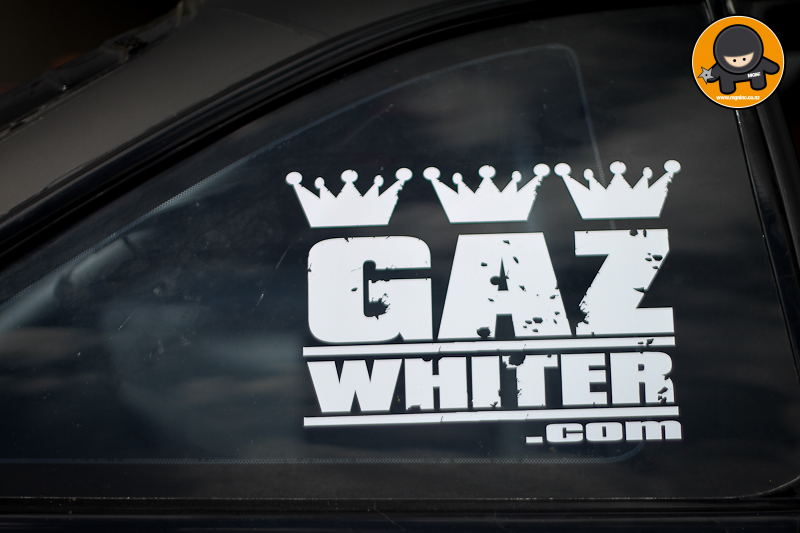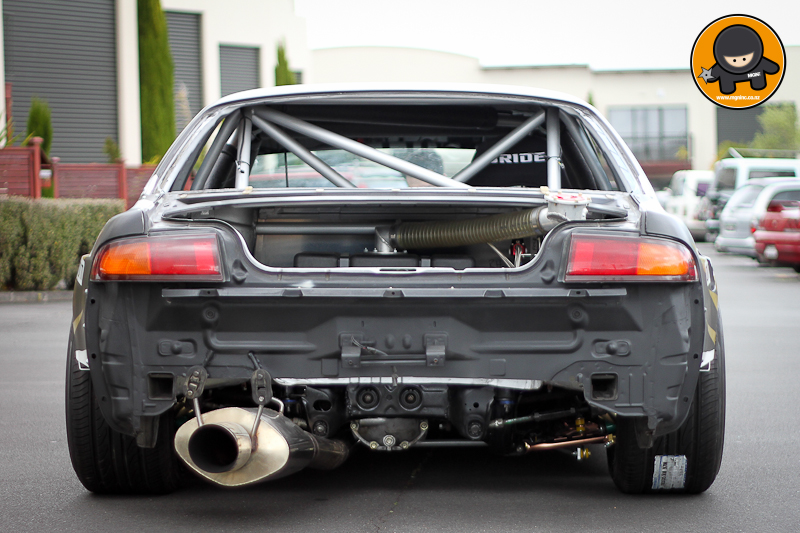 Built over several long nights and weekends by a dedicated group of family and friends, Gaz wants to first and foremost thank Tony Whiter, Pun Rawhiti, Reece Mcbreen, Sam Geebus, Justin Rood, Michael 'Mike T' Templeton, Devon P, Warren at MGNinc, Fanga Dan Woolhouse and "Zee" for allowing him in the shed for countless hours. Without this team, the car simply would not exist.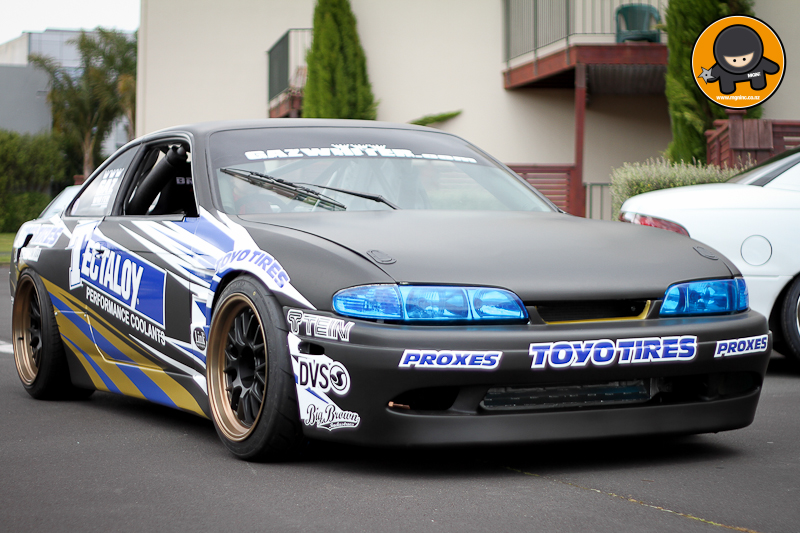 The shell remains an S Chassis of the 14 variety that he knows so well, while the high strung SR20DET found in the title winning car makes way for an LS2 Chevrolet of unknown spec, with largely bolt on components from the likes of MSD and Moroso mated to a custom US built drive shaft, G-Force gearbox and Xtreme Drift Clutch combination . Controlling the operation is a Link Electronics G4 ECU. (We are not listing everything as a full magazine feature is coming)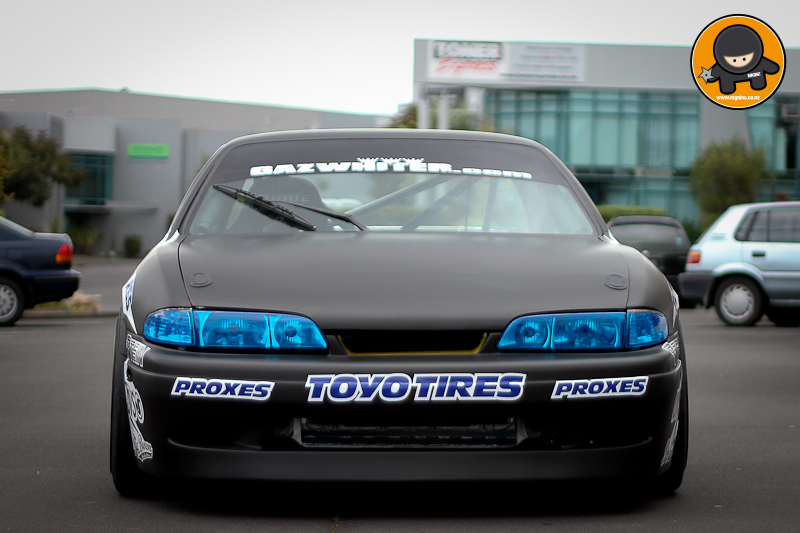 Rolling stock comes care of Rota Wheels NZ who have come on board to assist and the kit is from Luxury Sports. Toyo Tires will provide known grip and performance and try and fight torque by the bucket load.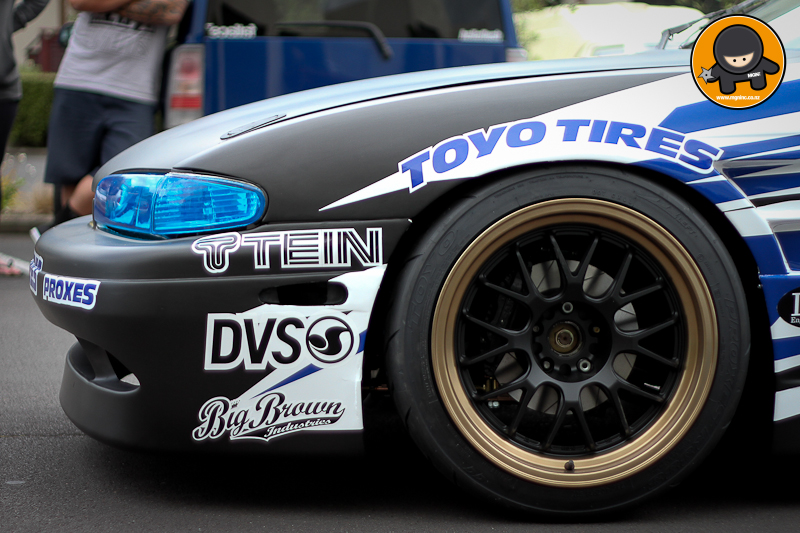 Graphics are by well known identity Jerry Hunt who is now operating under the name Big Brown Industries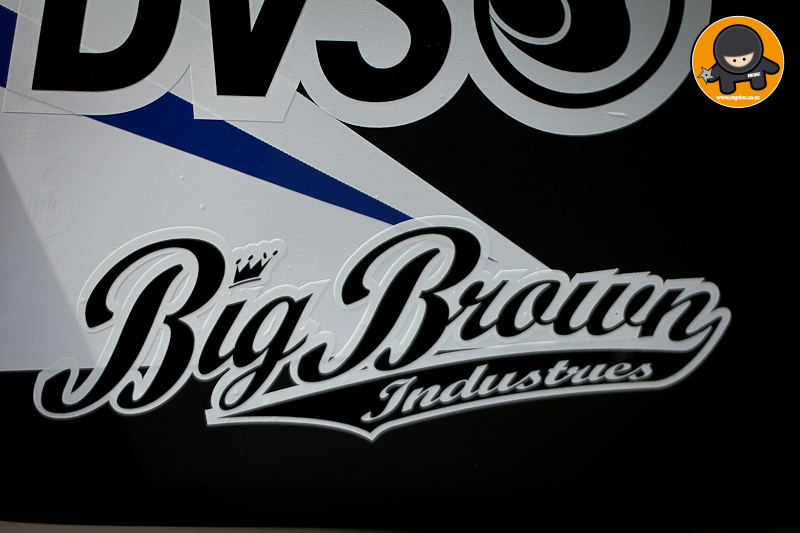 Tuning is by Glen "the perfectionist" Suckling at GDS Motorsport.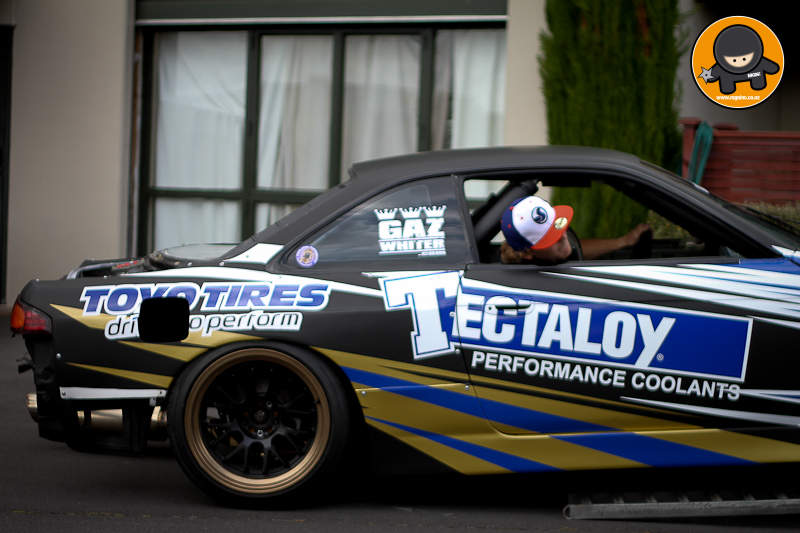 Gaz wants to thank all his loyal supporters and sends a special thanks to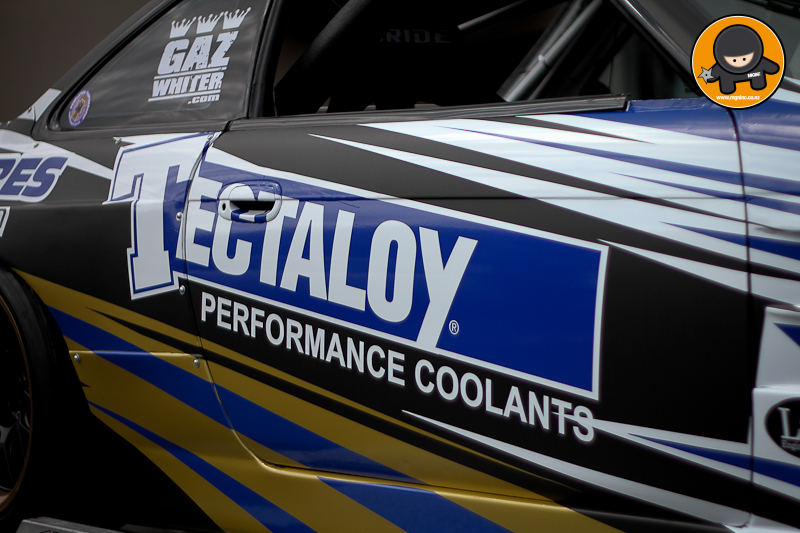 Tectaloy Performance Coolants, Toyo Tires, Puklowski Milling, NAC Insurance, GDS Motorsport, Tein, Xtreme Drift Clutch, DVS Clothing, Hytech Engines, Link ECU, BNT Motorsport, Driftcorp and MGNinc.
See you all at Manfield.
Oh….and we think the new car needs a name? Any ideas?
*photos by MGNinc and Simon Anderson at Devolution .