Sideways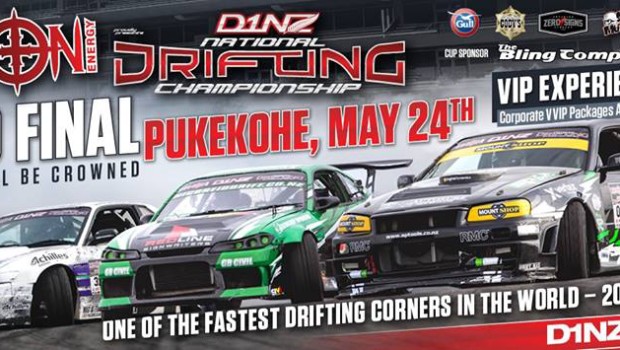 Published on April 27th, 2015 | by mrgrumpyninja
0
Crowning a drift king… Pukekohe is coming.
Since today is less than ideal for anything other than watching junk on TV or surfing the net, I thought I'd take a look at the upcoming Demon Energy D1NZ grand final and how things could potentially end up. Now I expect that most of the drivers will actually be in sheds today doing bolt checks or in some cases completing rebuilds, as if there is one that is for sure, it is that all the drivers are nervous about the near on 200kmph entry point and the proximity of the walls at a rebuilt Pukekohe venue. Tickets are selling fast, word is there are maybe 10 VVIPs left, with a few more VIPs and this will be an event you do not want to miss
ticket link-  https://www.iticket.co.nz/events/2015/feb/the-demon-energy-d1nz-national-drifting-championship-round-6

The 2015 Drift King title will belong to one of the 5 drivers previewed below so I think that is where most interest lies.  My assumptions are that all drivers will qualify, based on this years rule allowing a change of car for mechanical reasons provided the first pass is scored a 0, meaning all drivers get a minimum of .5 of a point and top 32 points so a score of 24.5. Given it is unlikely a full field of 32 will happen, the top qualifiers will get a bye run and 54 points which means chasing down a big points differential is a little bit more difficult. Stranger things have happen though.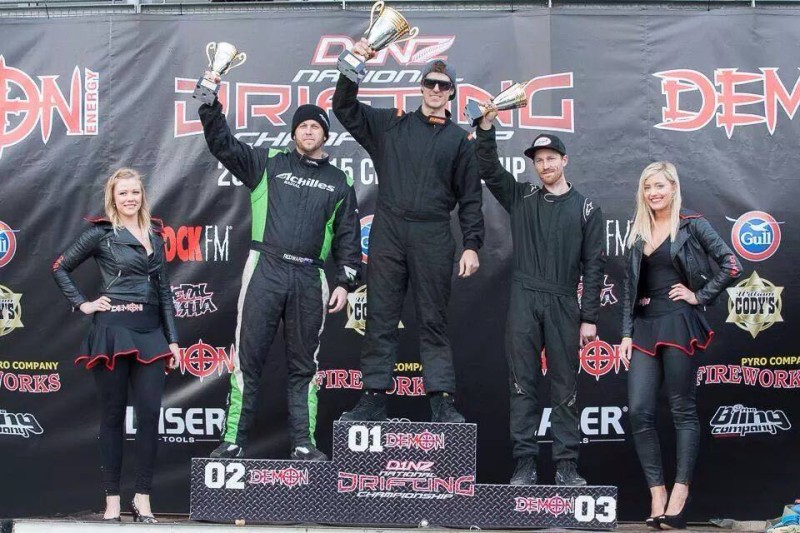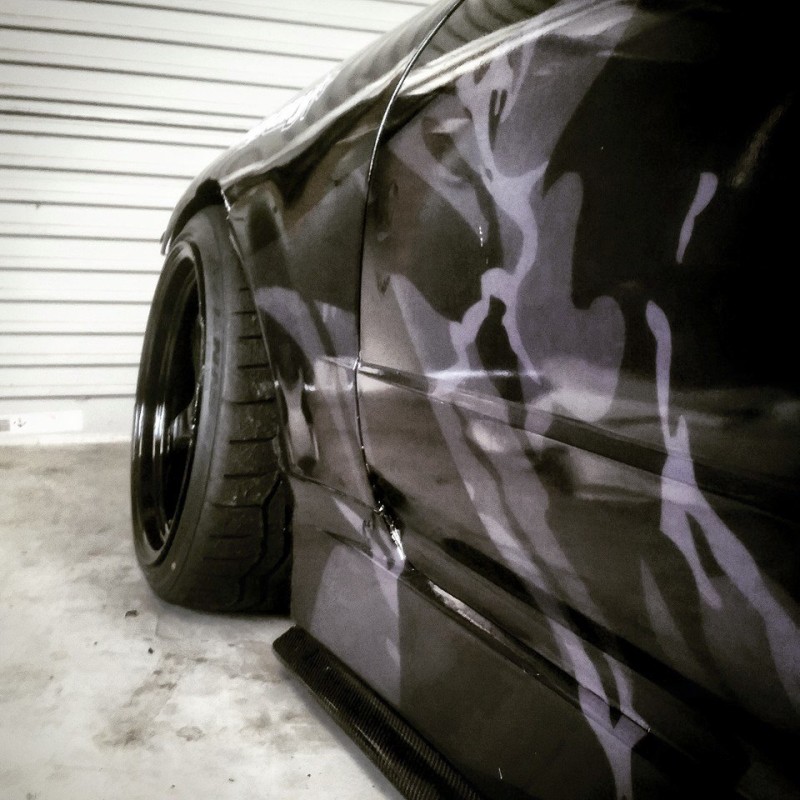 Darren "Darry/ Darryl" Kelly leads into the event and regardless of any belief that he has had a charmed run has easily been the form driver of the season. All 4 chasing drivers paid tribute to how well the former Pro Am champ has coped this season with the pressure of competing and also being in the spotlight due to his performances.  Kelly has performed well in qualifying which gives him a good chance of advancing each round due to the benefits of leading first, and his fast flowing style and big power RB30DET engine package will likely see him go well at Pukekohe.  If Kelly wins, he becomes the first driver ever to have held the Pro Am and Pro titles. He will debut a new look for the final and be looking to cement further backing for what will no doubt be a lengthy drift career.
Darren will have one hand on the title should he reach the top 8 provided he qualifies as well as he has so far this year, but he will come under pressure if he qualifies poorly should any of the next 3 qualify #1 and also go into the top 4.  He sits on 423.5 points and will know that earning a bye run into the top 16 will guarantee a season podium.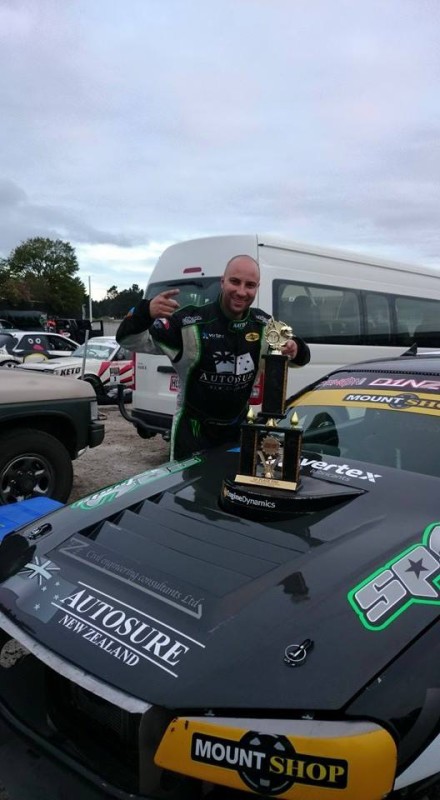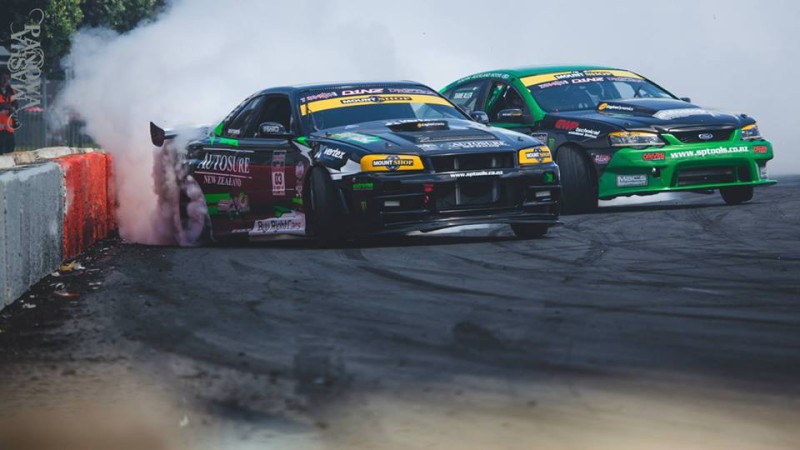 The equation for the next 3 drivers on the table is much simpler. Qualify in the top 4 and win to have a real good shot at the title, but also keep looking over your shoulder and try to finish one place ahead of the other 2  guys to ensure you end the season on the podium. There is only 6 points between positions 2-4 on the table which is 2 qualifying spots so really puts all drivers in a very similar position, drivers don't tend to think like that however and I'd say all 3 will simply be out to win the event at a venue that means a lot to the whole field.
2nd placed Curt Whittaker  in the Autosure/ Rattla R34 is in form coming off a win at Ruapuna, he has a strong record at Pukekohe and a real hunger to get back the title he held in 2012. Sitting on 388 points, the big Ford looks well suited to Pukekohe as it will no doubt be very quick down the straight into the entry and then lay a thick smoke screen through the slowing transition out towards Castrol corner making him very hard to chase.  Is one of the few drivers who has seen the track in recent times and has shown in past seasons he doesn't mind a late charge.
Needs to as a minimum make the top 4 to put the pressure on, as anything less will likely see him wear either 2 or 3NZ for another season or  come under fire from Redward, Woolhouse and Whiter.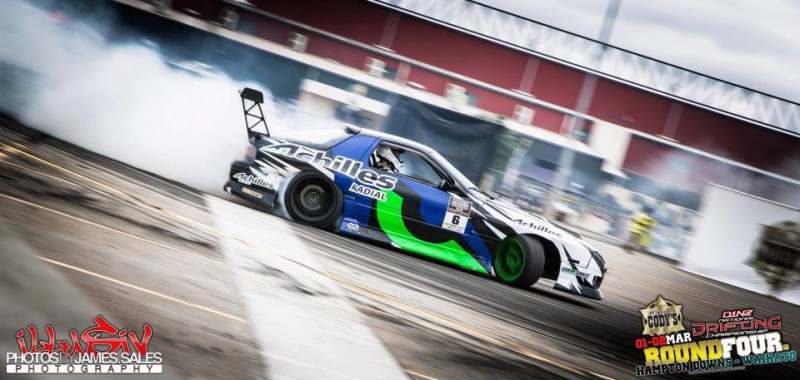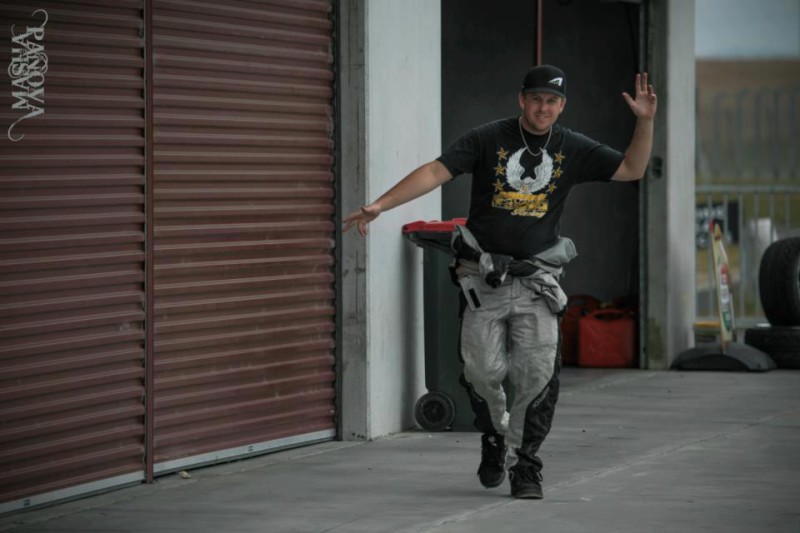 In 3rd place on 385 points, Andrew Redward will potentially have mixed feelings about going to Pukekohe, having had a major incident back in the early days of his drift career. Redward looks to be a different driver this season with some of the over driving that has marred prior campaigns removed and he will have his mind firmly in the game as he hunts a first Drift king title. Redwards big angle style will likely suit the first corner at Pukekohe and be an amazing site for fans, while the nimble Club Auto backed FC RX 7 chassis will retain speed through the section and be hard to shake.  This could just be the year we have our first International champion, and the Californian born slider will know that he likely needs a round podium to finish on the Season podium.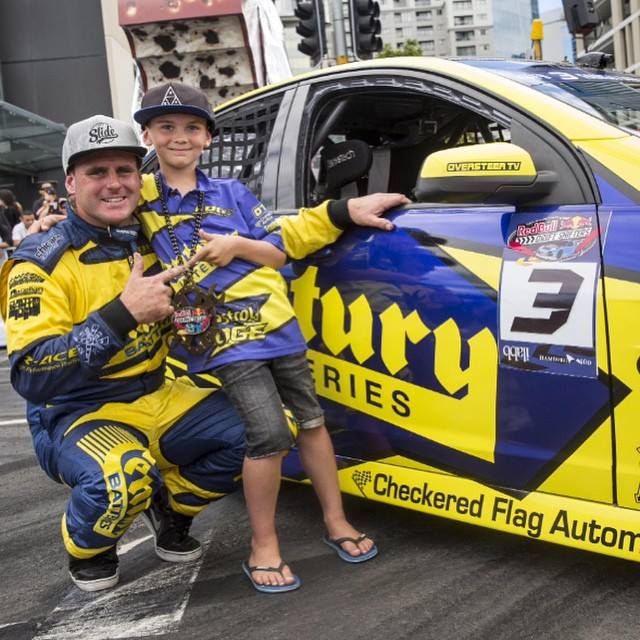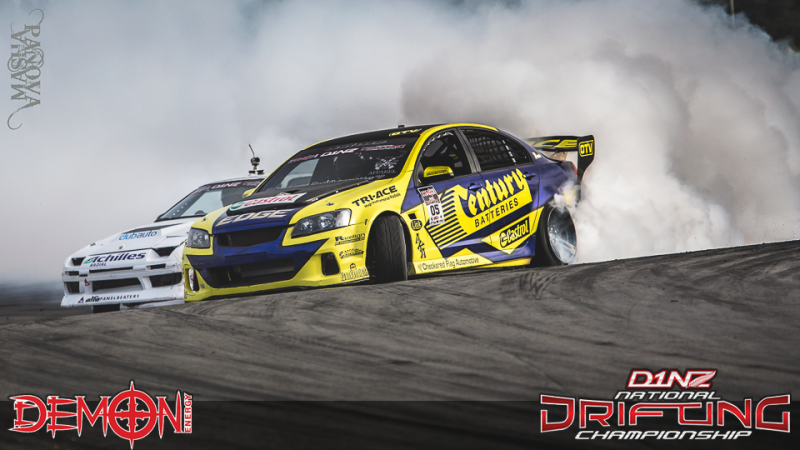 You would never ever count out Daniel 'Fanga Dan' Woolhouse in a D1NZ event, much less one held on a track that he and his fellow Driftcorp drivers dominated for so many years. The Century Batteries VE appears to simply get faster and faster each event as Fanga gets more comfortable, and if there is one driver who is likely to flag the sighter lap and simply fire into turn 1 and hope, it will be Woolhouse. Fanga Dan won't feel the pressure having held the Drift King title twice, and one more would further strengthen the legacy of Northland based drifters. 382 points won't even be in his head, and I'm sure it will be DKx3 or bust for FDC Motorsport.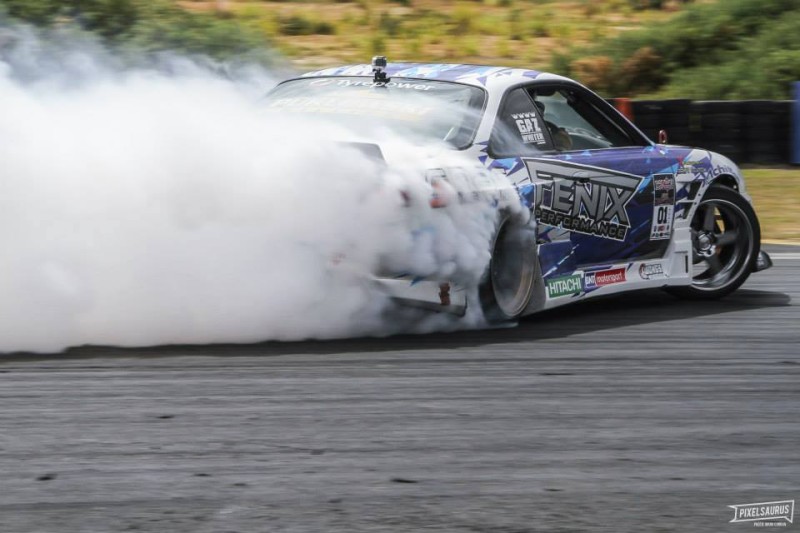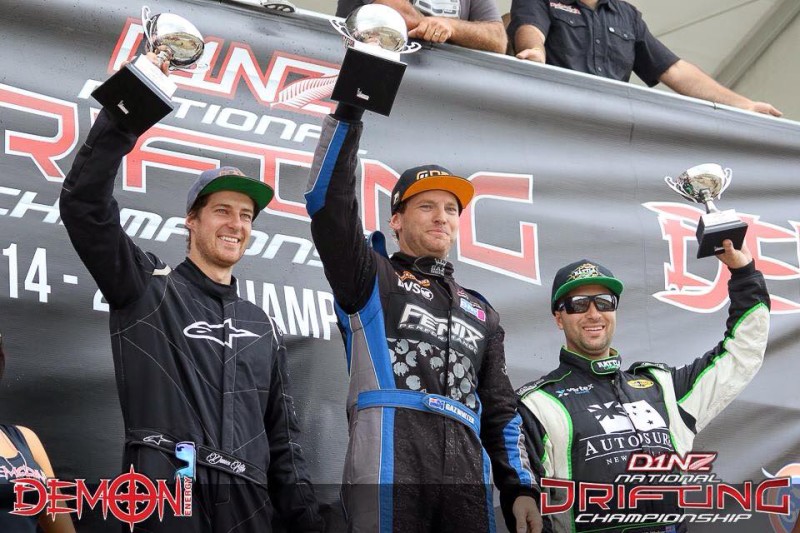 Gaz Whiter gets an inclusion here as the outgoing champion and someone who has probably won more events at Pukekohe than any other, however it would seem very unlikely that all 4 drivers ahead of him would be out sufficiently early that title #5 would go back to Dargaville. I'm not fully prepared to write off Whiter going home with perhaps the #3NZ as he has very little to lose and will want to see the new (or perhaps returning ) DK earn the title.  363 points means nothing less than a win gets Whiter to the sharp end of the season results.
Cole Armstrong and Daynom Templeman sit next in the order however even getting maximum 112 points for the event would still see either both fall just short of a season podium.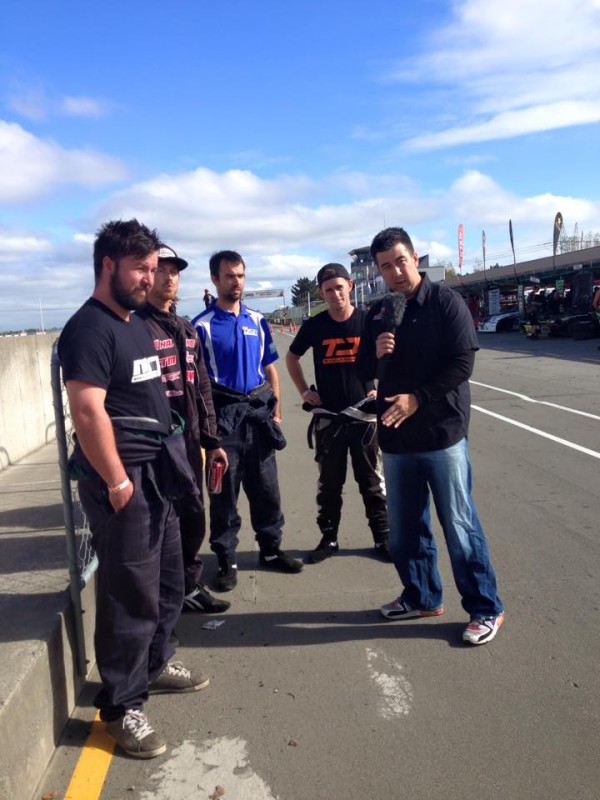 I was going to do something similar for the Pro-Am field closer to the event, however the equation there is much simpler for Troy Jenkins & Joel Hedges- qualify ahead and finish ahead of the other, and hope that neither Joel Paterson or Adam Davies wins the event. For Davies and Paterson, they need a top 2 to give themselves the best shot at a Pro Am DK title. Stu Baker is the potential spoiler and could get himself onto the season podium with a good result.
So…. place your bets? Who's it going to be on the top step come season end? Here is a little table that might help, it doesn't include qualifying points