Cars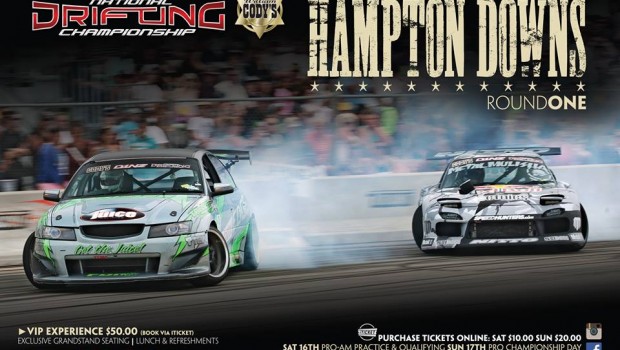 Published on November 11th, 2013 | by mrgrumpyninja
0
Cody's D1NZ Season 2013/14 preview
It's that time of year again! The long hours, thousands of dollars and hundreds of cans of whatever floats a drivers boat are about to be forgotten as the 2013/4 edition of the Cody's D1NZ National Drifting Championship kicks into life.
Once again the series will follow it's usual 6 round format, with drivers starting on the known and fairly simple Hampton Downs on the 16th of November.The track is a bit of a leveler, with at least 12 drivers having what I believe to be a strong chance of taking out the win on this circuit where all bar the South Island invaders have done a lot of laps.  From there we go to Toll Whangarei and the first of the purpose built tracks, which is followed by Tauranga and what was the gem in last years drifting crown with the first ever capacity crowd.  Taupo rears its head again after being a late addition to the program in 2012 and will be round 4, before the drivers make the grueling trip to Ruapuna and the only South Island round over Easter Weekend. By this time a clear picture will have formed, and the successful and perhaps lucky few will fight it out for the crown and what is scheduled to be the showdown of all showdowns, the ball breaker known as Pukekohe park.
Lets take a look at the field as it stands at this time, you'll have to forgive me if some of the info and pics are wrong. Some of the drivers are still awaiting full sponsor reveals so we have to work with what we've got
 As always, if you don't like it, you know where the X is :), I've tried to be as honest as I can and only 1 driver can win the title in the end.
1. Daniel Woolhouse – Commodore
The current champion will start the season behind the wheel of last seasons title winning steed, having been through a paint refresh and a full engine strip and rebuild.  Most focus has been on his new car, but that is not on the cards until R2 and with Hampton being so closely fought, Fanga himself has said that he'd be silly to bring an untested car to that event. Will be favoured to do well again, however will find that  a number of runners have now gone to semi slick tires.  Primary backer remains Castrol and will run again on Tri-Ace Tires.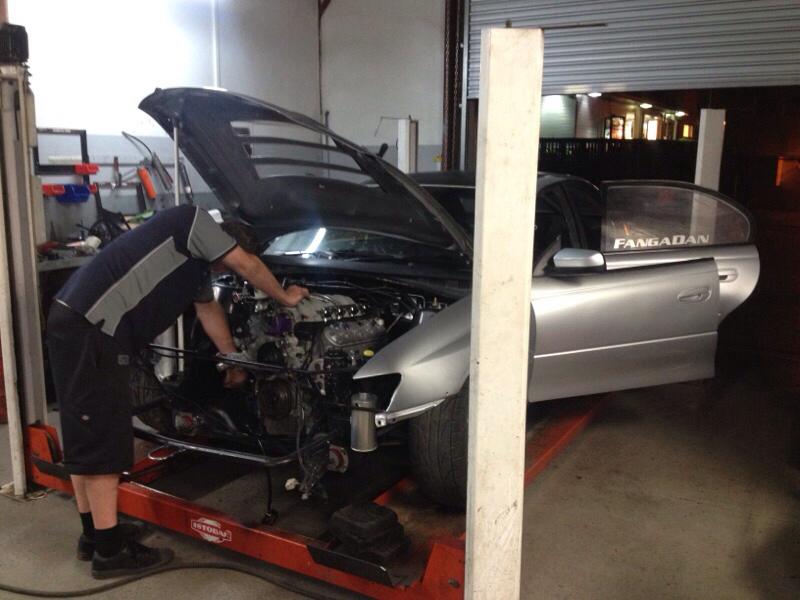 2. Mike Whiddett – RX7/8
Little noise out of the Whiddett camp with lots of commitments keeping him busy. I'd expect to see the RX7 at Round 1 given it seems to perform well there and Mike has taken  a number of victories in it at the venue. PPRE will have whichever car singing that unique Mad Mike engine song.  Quiet will mean one of two things…. he's either going to drop something huge at R1, or he's just too busy sorting out everyone elses liveries.  This may just be his year after a couple of bridesmaid runs in the overall race.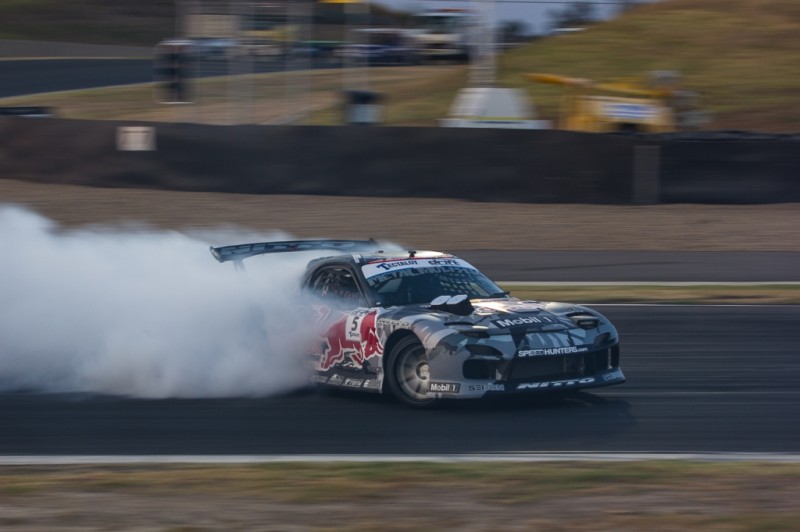 3. Curt Whittaker – R34
The Whittaker Motorsport 2JZ received a full off season overhaul, with Curt saying that it hadn't really been fully stripped down since it was debuted due to commitments both in NZ and in Australia for the past few seasons. With sponsor Autosure on board well ahead of the season, a planned approach has been taken, with the team indicating that some power will be taken out and the car will be run on road tires where possible for cost and reliability reasons. It pained the team to relinquish the title that meant so much, expect new dad Whittaker to come on strong right from round 1 and be there in the overall fight all season.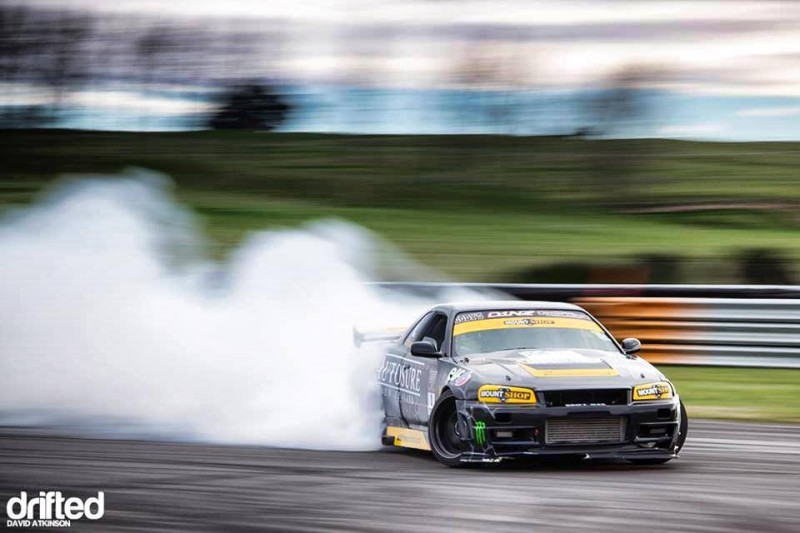 4. Andrew Redward – V8FC3S
Last seasons ending hurt Redward, he'd been so good all year and it just wasn't to be.  Focusing his off season energies on tidying up rather than major changes and investing some time in the driver with a bit of exercise have Redward feeling good heading into this first event. A start at Hampton Downs is perfect for him in terms of getting  a solid campaign start as the car is very quick into and up the hill where most battles are won and lost. Expect a slightly new look from Redward, with new shoes and stickers in the pipeline and a perhaps a more considered approach to overall season outcomes.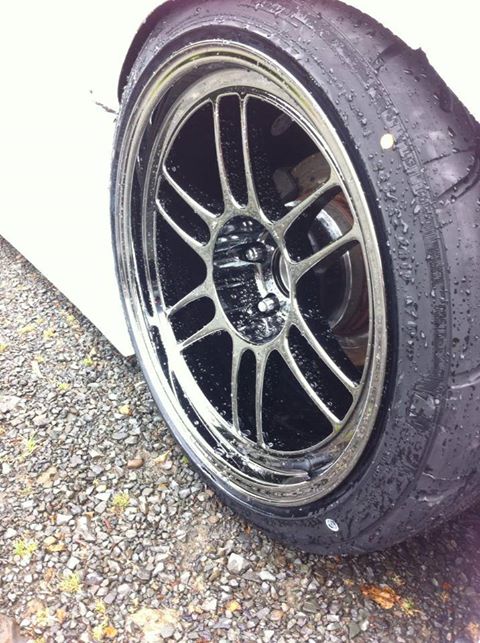 5. Gaz Whiter – V8S14
Gaz Whiter could have walked away last year, but that's not who he or his team are and they are back again to try and reclaim what was once his for 3 years in a row. With the ex Booth V8ST engine now a little more angry and producing 420kw, and new sponsors Fenix Radiators bringing the car temps under control, Whiter has a 2nd and a 3rd in his last 2 events and knows he now has a sorted car under him.  New graphics are on the way, and expect a change in the tire department.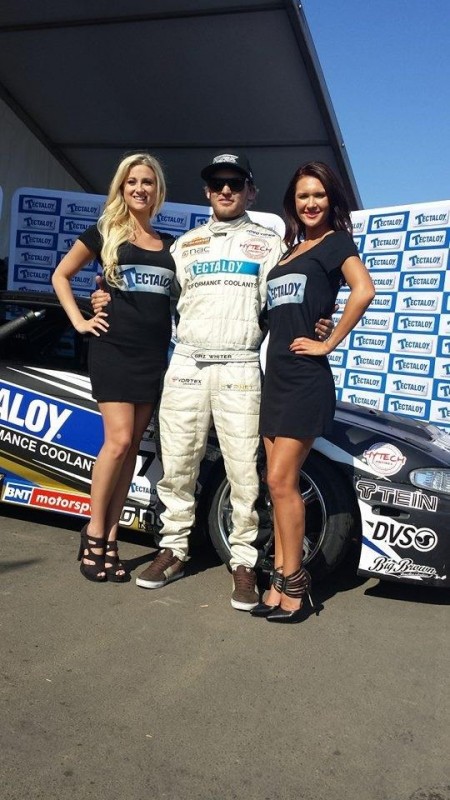 6. Nico Reid – S15
Season hugely impacted by teething problems in 2012 which won't happen this year, now has TBR working the Aero and setup aspects of the car and has notably improved in his speed and grip with the car looking much more stable. Nico and his team will be highly dangerous given he was numbe 1 qualifier at Hampton last season, and he was unlucky at Whangarei so he's my pick for a darkhorse overall season podium this year. I don't think he'll win a title just yet, but this year he'll be a constant threat with a new torque based RB30 setup.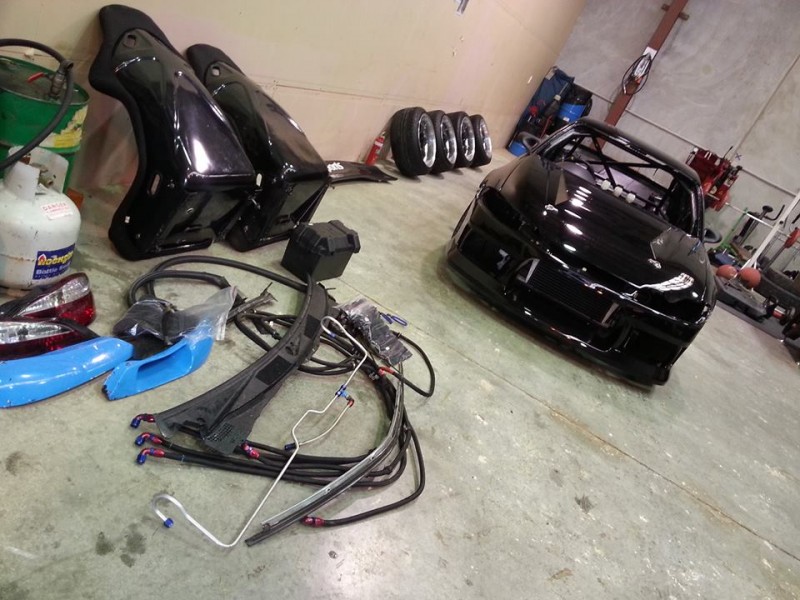 7. Zak Pole – R33
ZP was last seasons cult hero and emerged as a likely champion of future seasons. With a big angle style, a heap of power and a fairly 'loose' attitude towards causing damage to body kits, he's exciting to watch and will be earmarked this season as contender at each round in his R33. Seems to have the pedigree not to be a flash in the pan and will keep getting better, and with parts off the GDS drag car now in his engine bay will not lack for grunt.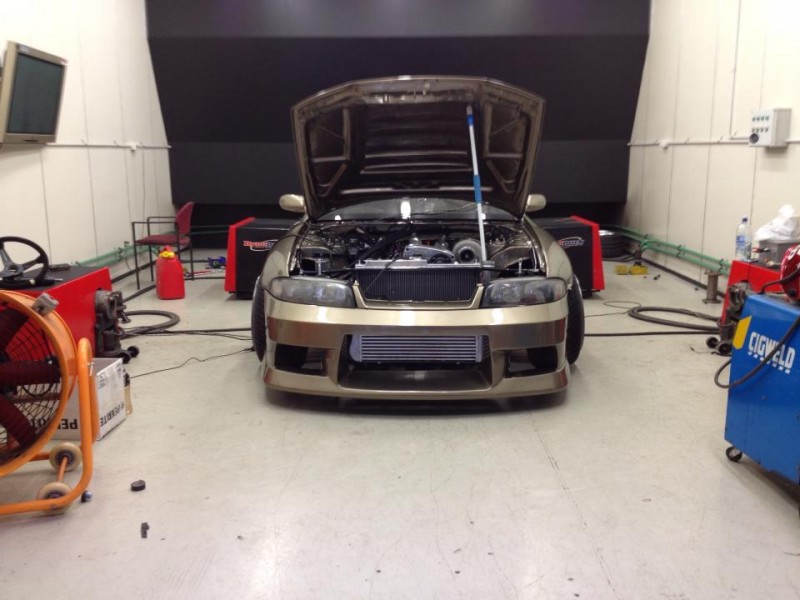 8. Troy Forsythe – S13
The Southern Champ returns for another tilt at D1NZ in the Southern Drifters s13. Troy was one of the few drivers to improve his qualifying and finishing result at each event , and with a few more laps under his belt will have his sights set on being the first South Island driver to stand on the season podium, and the first round winner since Tiger White.  It hurt him to not win the Ruapuna round last year, and that will no doubt be a major goal for the FSU team.
9. Daynom Templeman – RX7
Leroy has a 2JZ now, and a turbo that is big enough to power a small village. That means plenty of smoke and speed from the highly talented Templeman who with the exception of SVG is the best pure driver in the field. In past this has lead to a tendency to shallow up and carry speed at the expense of angle,  but that seems to have been corrected as of late and Slim will be a real threat if they can shake the gremlins that seem to follow them. Has the speed to run away from anyone, and has proven #1 qualifier pedigree.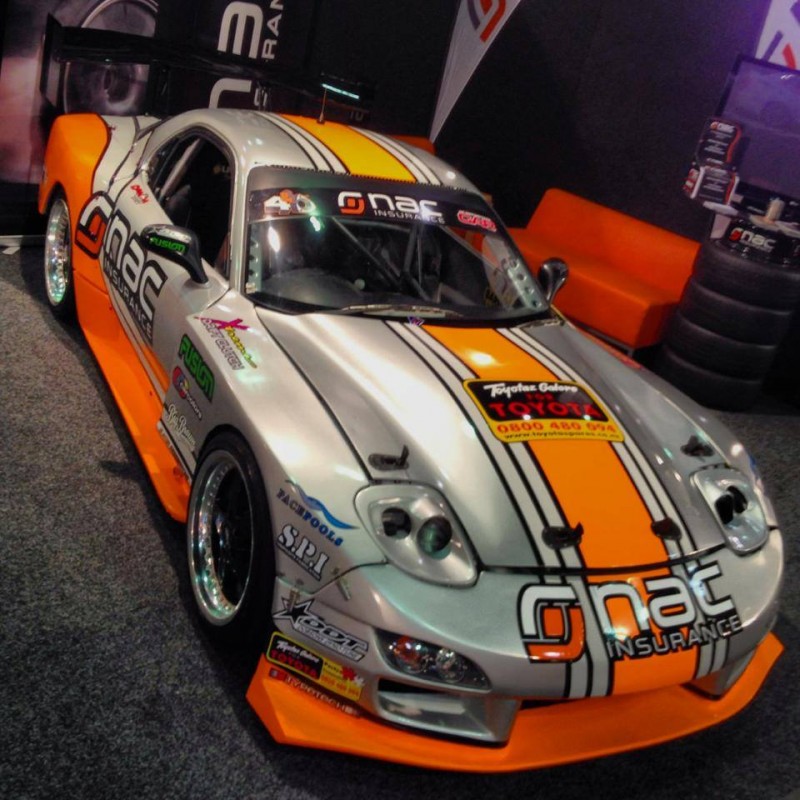 10. Cole Armstrong – R34/350GT
Winner in his last start at Hampton, and a changed man it would seem with his little offshore adventure changing the way the team operates. Cole is now a 'driver' , tasked simply with driving , so while he's still giving input and helping he has a main focus and has learnt to rely on the team which seem to have elevated him a to new level. New car won't be ready for some time yet, so with fresh E & H motors power to the tune of 500kw +, he'll be cooking GT radials this season at will. Would be wanting to top 3 if not take an overall title.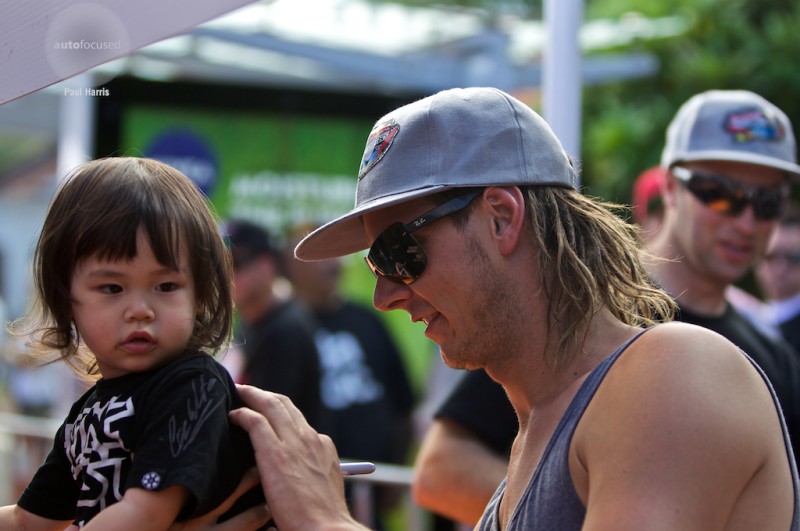 11. Drew Donovan – S15
Doni D was another who found form late in the year and had the distinction of being the only driver to post a qualifying score in every single qualifying pass he did.  Needs to find some more speed to really take the step to the next level and with confidence rising he will be part of the way there. Biggest challenge seems to be mid pack qualifying which often gives him tough early battles.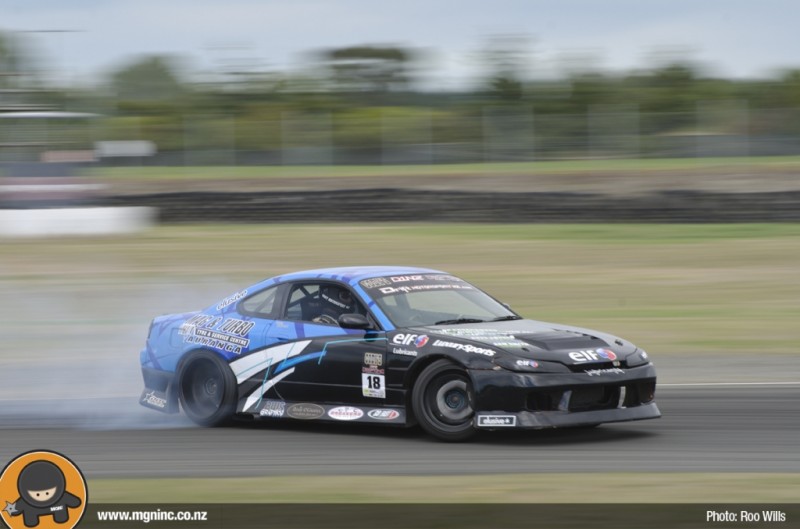 12. Bruce Tannock – S13
Has what is unquestionably one of the fastest and best set up cars in the field, but doesn't like the purpose built tracks. Bruces equation is simple, be prepared to hurt the beautiful rocket bunny kit and become a contender. There is no doubting he has all the tools there, it's simply the mongrel part that exists in the top echelon that hasn't quite emerged yet.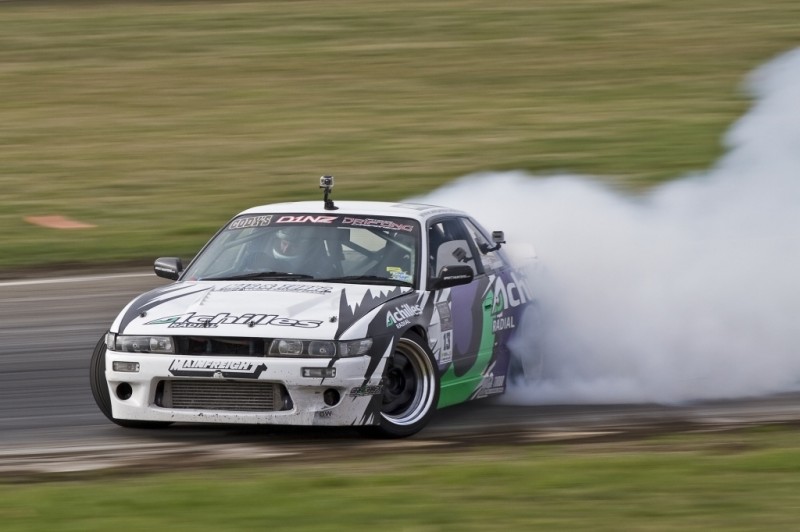 13. Sky Zhao – 350z
Has gone to an LS7, different gearbox, big aero and different tires, so will take some time to learn how to throw the car in at the now required speeds. Could well be a break out year if he can get everything to work and he will surprise and claim a few scalps along the way. Not quite ready yet to threaten the podium and will be aiming for a top 10 season.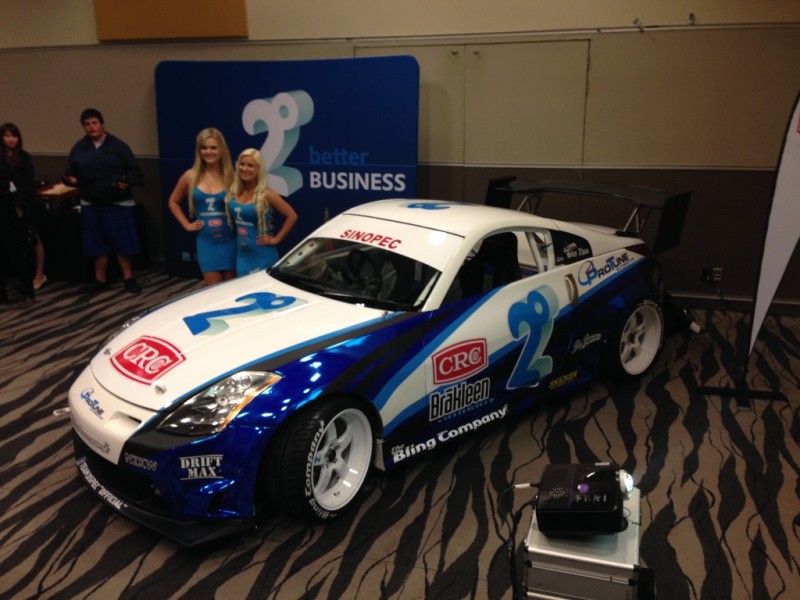 14. Brad Lauder – S14(injured- may not appear until R2/3)
Hard to know what to make of the older Lauder, had a great season when he first moved up to pro but then seemed to almost get frustrated with not being able to get a handle on what judges wanted from him last season and took a couple of rounds off as lifes other priorities took preference. Will be interesting to see how he handles his brother being involved and if it pushes them both a little harder.  Has been on the podium and will want to return to that arena, but may struggle to get 400kw to the ground through street tires.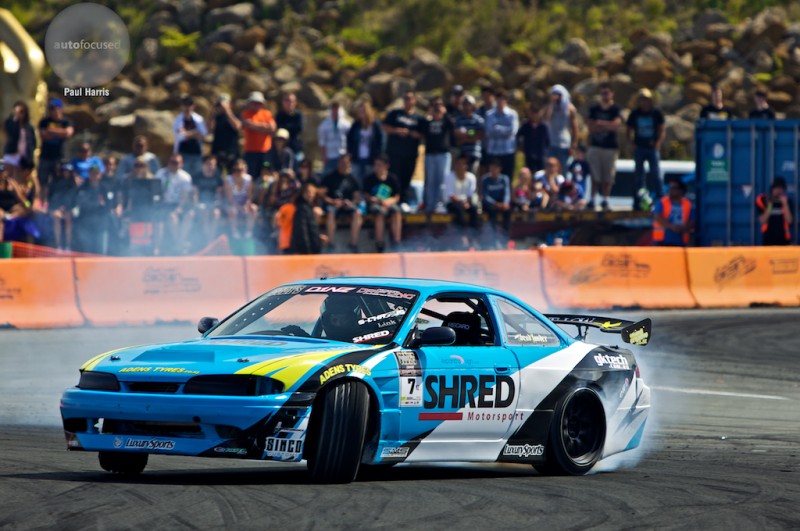 15. Shane Van Gisbergen – Falcon
The only professional driver in the field and a scary prospect if he's running a full season. Got better and better every time out and once he learns a bit more drift craft and a few tactics to employ when he's leading will be very very hard to beat. If the Rattla holds together this season, then it will be a real threat to win on the bigger tracks where it can stay on song for longer. I'd like to see them perhaps put the smaller engine in for Whangarei and Tauranga so we can enjoy more of the wonderful sound it makes dancing on the throttle.  Will fly the Federal tire flag amongst a sea of Achilles.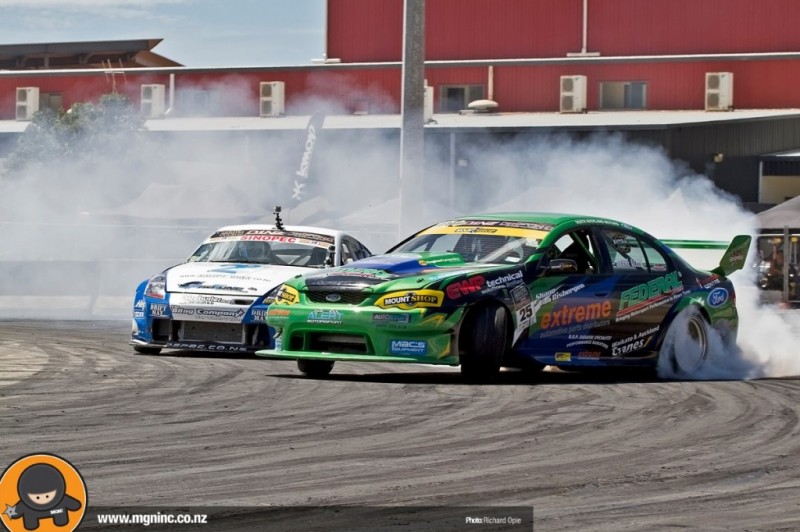 16. Kyle Jackways – 180SX
Jackways found out the hard way last season that speeds had gone up, cars had got closer and that technology had advanced a long way. It took him a while to get settled back in and he himself said he possibly should have had a years worth of track days before jumping back into competition.  This year he'll have his eyes on a top 10 season result, with hopes of perhaps a podium if things go his way, but will have to do it with less power and on street tires against cars on semi slicks.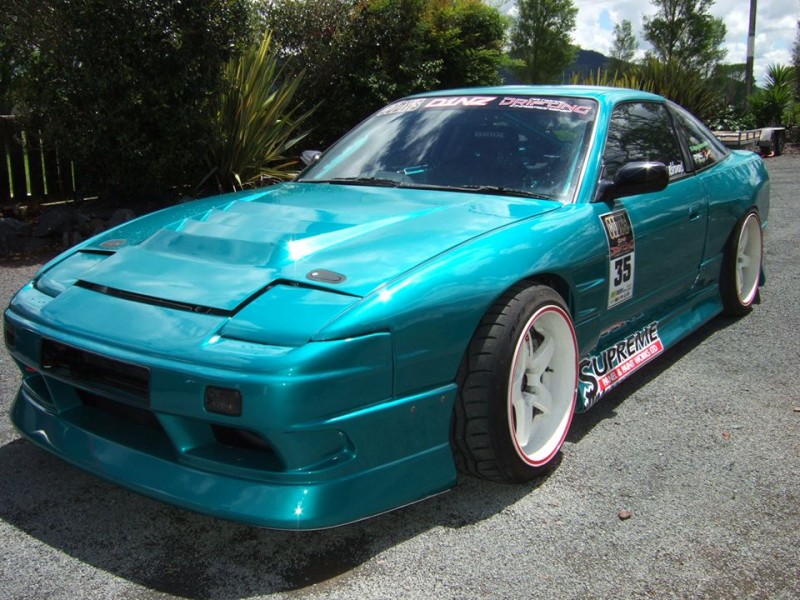 17. Gary Tenana – S15
Gaza T simply seems to be having a good time when hes out there drifting. Is still a bit hot and cold, but is good when hes on and has a very well sorted package under his sizable right foot (Ex Poulton Pro-Am).  Isn't afraid to bend panels and rims, so is always a shot at causing an upset and no matter what happens his pit bay will always be the loudest party
*So secret that no images are available.
18. Hugo Maclean – AE85
Noise and potential, that's probably how I'd describe Hugo and his car.  We haven't seen enough of it running consistently with him driving it consistently to consider it to be a true season threat yet. He can be very good, as proven at Baypark when he drove to 3rd place, or he can simply spear off the track for no real reason other than appear to just go too hard.  Might need to grow up a little as a driver before he can be seriously considered as potential round winner.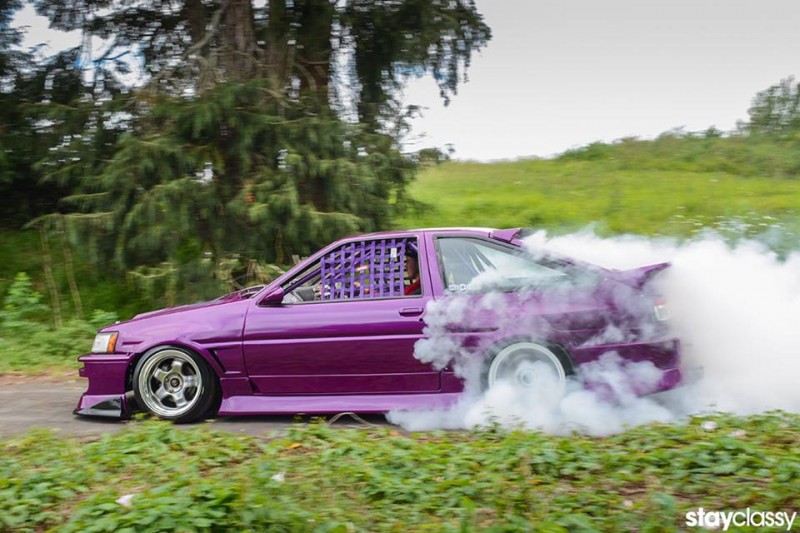 19. Shane Allen – Falcon
As with Maclean, Shane is still on a learning curve in what is a tough car to tame. Setup changes towards the end of the year saw much better qualifying results, but I would suspect he needs to be breaking into the top 16 qualifying area before hes going to progress through events as chasing first is always hard and the Rattla seems to be a handful to battle a slow car in because it wants to be on the gas and peeling rubber constantly.  I think a couple of top 8s for this season would probably be an ideal goal.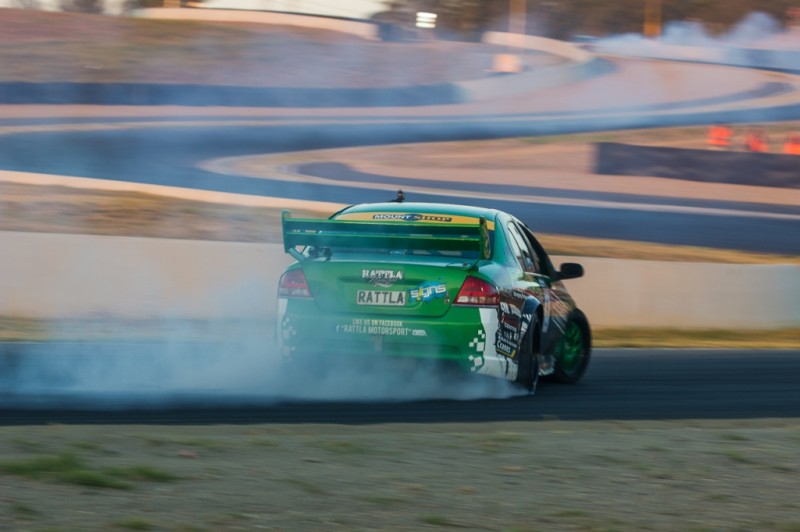 20. Robee Nelson – S15
Northlands resident Red Band gumboot ambassador will want to get back closer to the top of the field. Has a best result of 6th in a D1 round and has no fear what so ever and that was his downfall on more than one occasion. Like the two proceeding drivers continues to learn his race craft and still has a tendency on occasion to over drive and make simple mistakes. Would expect to finish in the season top 10.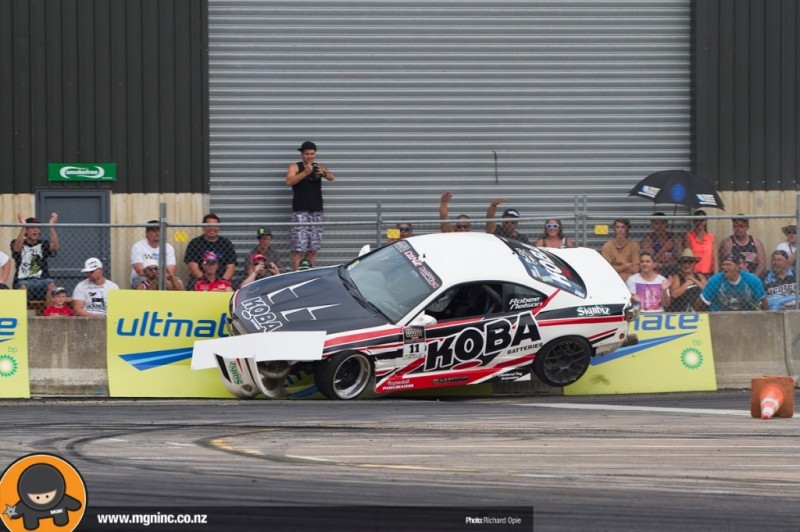 21. Chris Jackson – S14
Haven't seen a large amount of Jackson, however I'm told both his drifting and his after partying are pretty top notch. Looked to have North Island comparable speed, and plenty of angle, so will simply need to adjust to the purpose built tracks that will be new to him and deal with a higher overall standard of competition than what he faced in Drift South. As the current SI champ, don't discount him from a surprise podium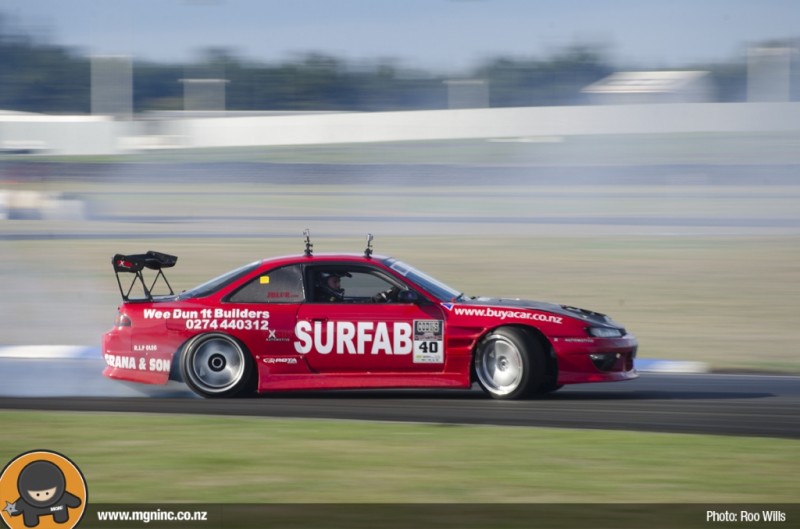 22. Darren Kelly – R34
Graduating Pro- Am champ who dominated the field last year and wasn't hugely tested. Things change this year and Kelly will go from generally qualifying in the top 3 to likely mid/ late pack as he adjusts to the higher expectations and speeds required. I'd say a few top 8s over the season would be  a success and would be happy to be in the top 10 for the season overall as he learns the ropes.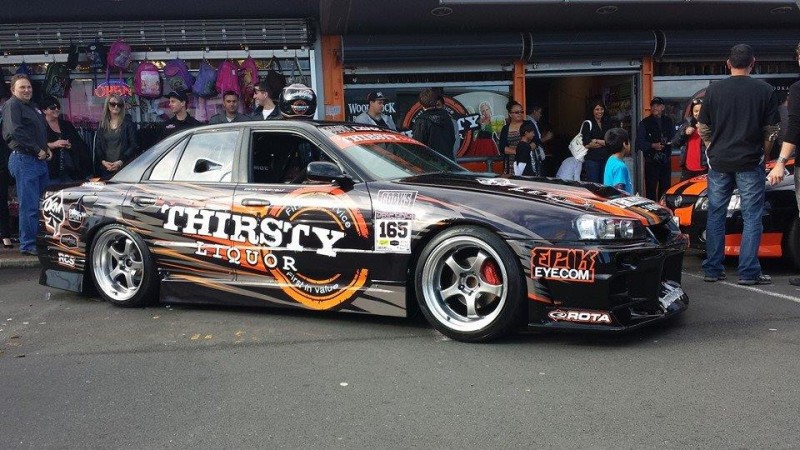 23. Jodie Verhulst – Supra
New Zealands #1 female drifter will face a tough ask this season, but she'll do it with a smile. The Supra will need to find a fair bit more speed and angle and will likely be chasing first on most occasions which will make things very tough. Best chance is going to come at the first round at Hampton Downs where she has plenty of laps and will know within reason what to expect in battles. No word on team orders if she comes up against her partner Drew Donovan, but I'd put $10 on JV .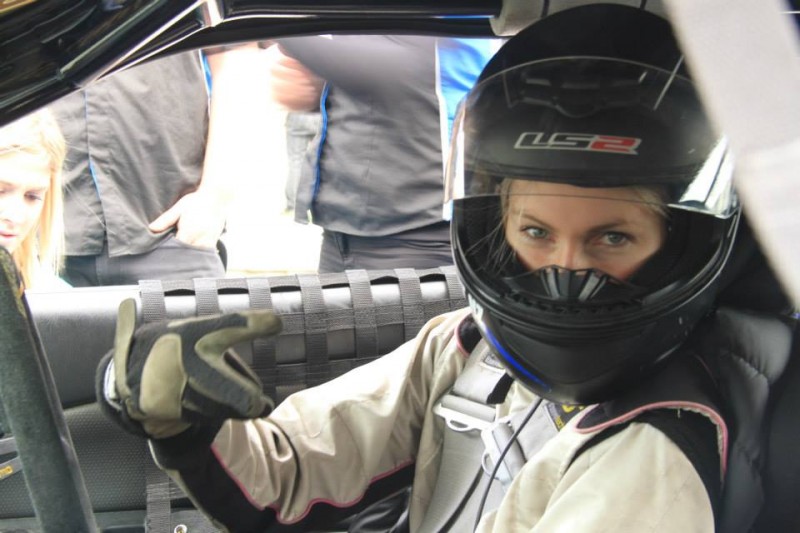 24. Matt Lauder – 180SX
The younger Lauder is my pick to cause a few upsets and also become a bit of a cult figure.  I am quite looking forward to him coming up against his older brother at some point during the season. As another Pro-am graduate, he'll also be learning just how tough each round of the top 32 battles can be.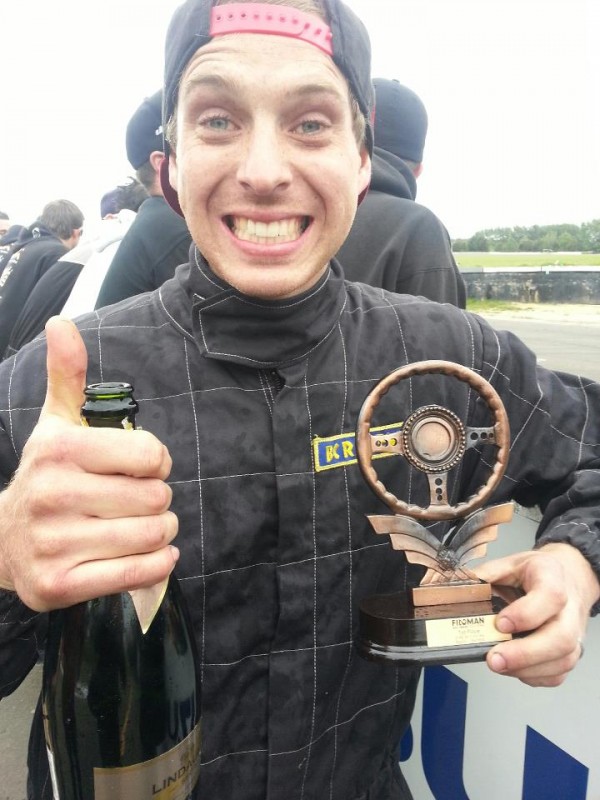 25. Brad Smith – 350Z
A few years between skids for Smith and for that reason alone it's unfair to expect too much. Will go into Round 1 with very few laps under his belt and brand new car against drivers who all have lots of laps on the circuit so will probably need to put the event down as a bit of R & D. 350z's seem to want to carry lots of angle but not a lot of forward motion so the car will need to be driven very hard to hang onto the top runners.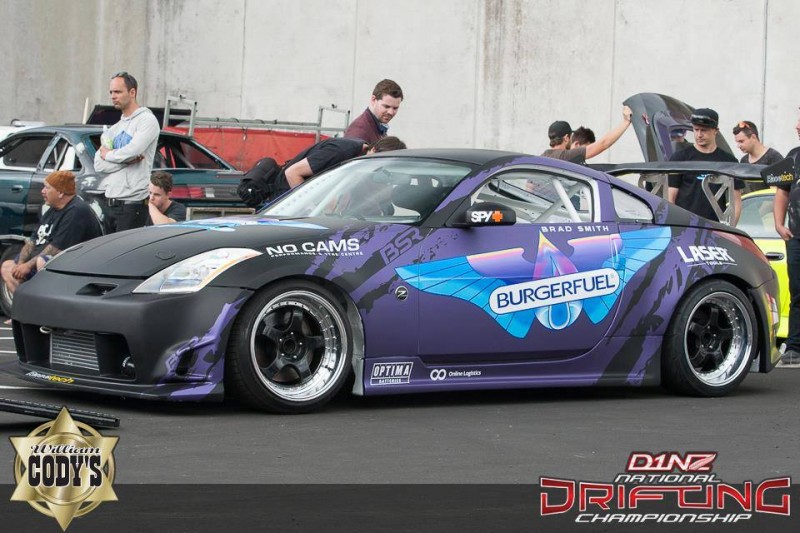 26. Joe Kukutai – R32
Kukutai moves up from Pro-Am in Cam Vernons on loan for the season Skinny slider now reborn under Gull Force 10 branding. Looked comfortable in the car at Ruapuna when he ran it down there, but that was against drivers with less experience.  Will need to tapper back on the youthful enthusiasm that caught him out a few times last season and learn to drive a few different lines. If I were a gambling man, I'd say that I don't expect much for the first 3 rounds, before Joe comes to life at Taupo where he knows the track well and will be more confident. Has a tendency to shallow up over the hill at Hampton that will need to be watched at Round 1.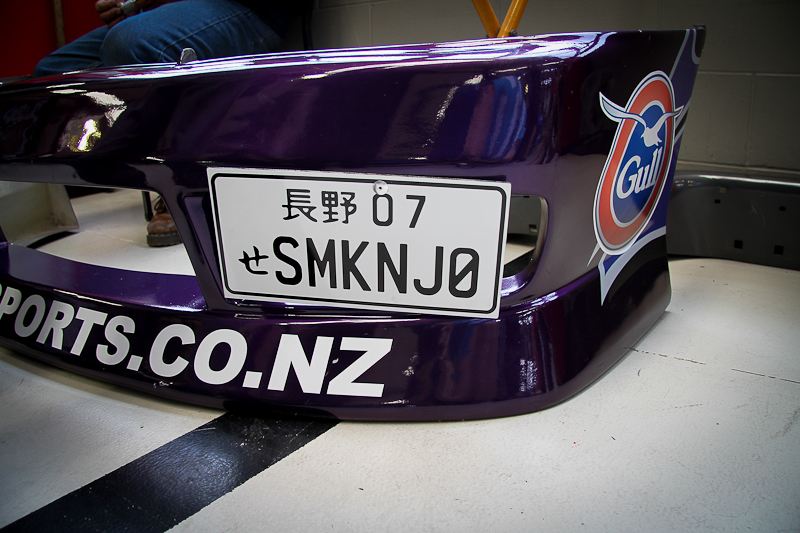 27. Jacob Hakaraia – S13
Battling time to get the ex Benjamin C35 ready.  Looked to be comfortable in the big chassis before mechanical failure took him out at his last event.  The challenge that he like many others are going to have to overcome is how to stick with the top 8-10 cars all shod with semi slick tires.  I'd expect that Jake will make a top 8 at some point this year, but will simply look to settle in and learn this year. May give the worlds longest speech if he makes the podium.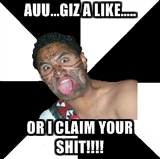 28. Phillip Sutherland – 2JZ A31
This guy was good enough to beat Fanga Dan at Ruapuna, and has a 2JZ with plenty of poke. Looks to be quite smooth on big sweeping corners, and will simply need to dial in his lines at tracks he hasn't seen before. The big guy was pretty happy regardless of what happened at his home Ruapuna event, so I think will settle in nicely to the full D1NZ title race. Will have top 8 if not higher aspirations.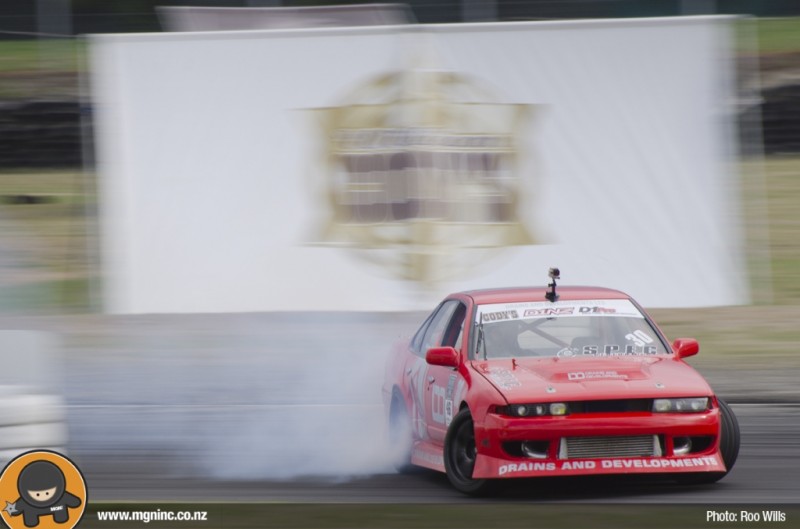 29. Johnny Latham – RX7
Seen twice last season and both times looked to be still mastering his car. Word is more power, and I almost wonder if he'd be better to start off in Pro-Am for a full title assault. Its a long way to come from the South Island, so will want to make the most of each opportunity.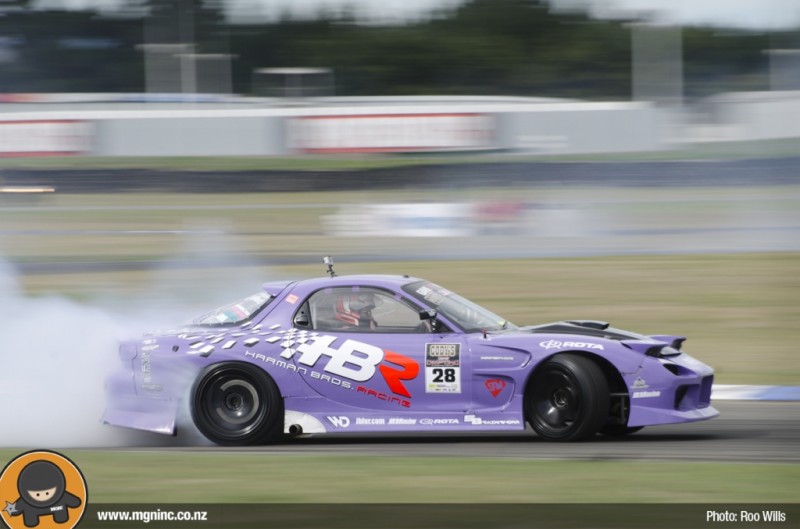 30. Adam Hedges – S14
Jumps straight in with Japanese inspired style and driving. Won the Pro-Am round at Hampton Downs last season and has more battle experience then some of his peers.  Will have the JDM purist crowd on his side, and is good enough to take some scalps.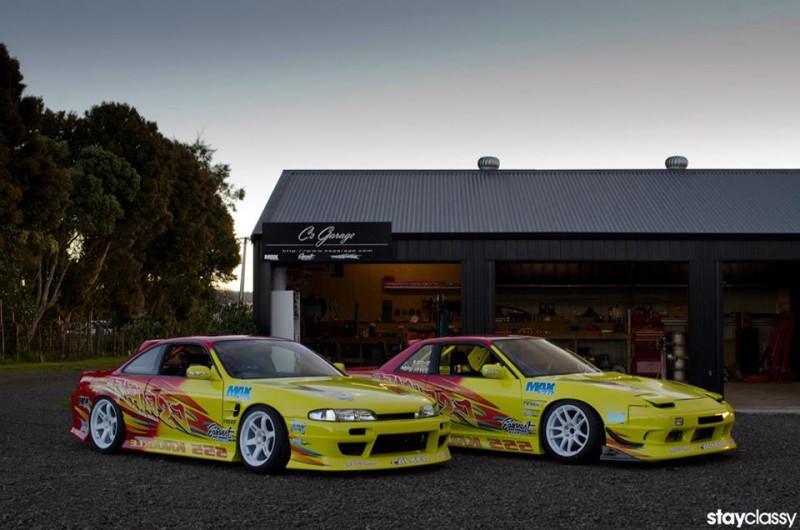 31. Dave Steedman – S14
Returns after a season off helping Drew Donovan in a 370kw S14. Had a couple of decent results prior to that so will just need to settle back in, stay clean and hope some things run his way. New cars can be troublesome when you are running against well settled car and driver combos.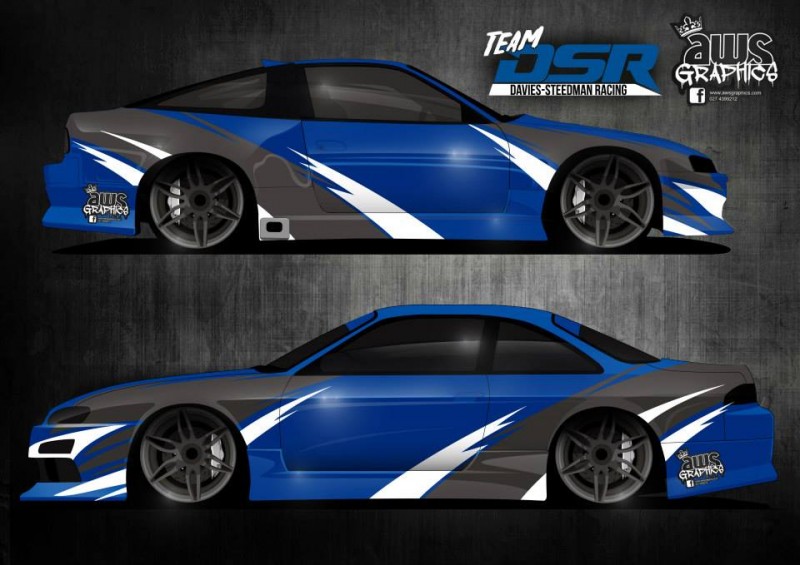 32. Michael Prosenik – S14
The sole Aussie invader, Prosenik comes to D1NZ fresh from 4th at World Time Attack where he gave both Gaz Whiter and Mad Mike a real good go. Is very smooth in his style and has secured the Matt Sellers car while he builds a car to ship across to NZ for rounds 3-6.  Once his Rb25 powered 180SX gets to NZ expect him to start pushing harder and there is always an element of care needed when your competing in someone elses car. Nigel Petrie proved that the Sellers car is more than capable of sticking to the door of the top runners.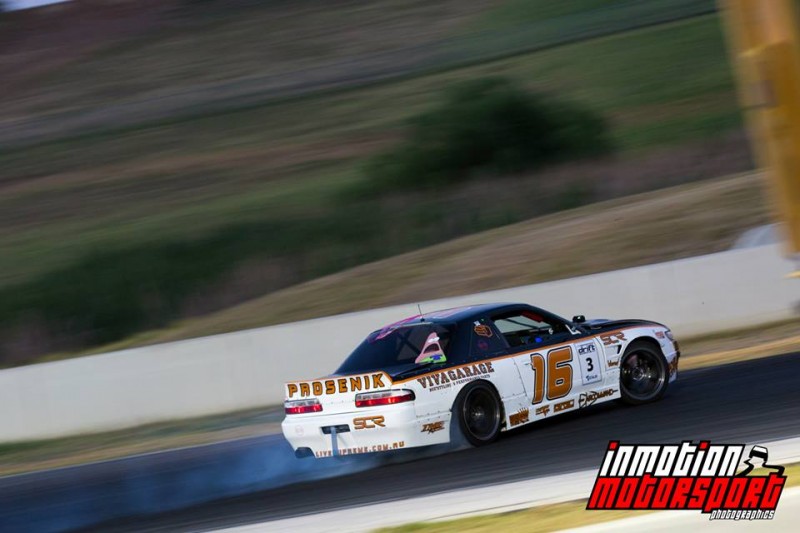 33. Aden Omnet – 2JZAltezza
Aden will be hoping all of last seasons gremlins are gone. Last seasons stats would indicate that he possibly should have done a season in Pro-Am, so hopefully he's used the off season to do some track days and get more comfortable in car.  Very supportive of drifting in NZ, look for him to lift in front of the Tauranga crowd at R3.
34. Adam Richards – TBC
The 05 DK returns, has kept a hand in the game with various stunt driving roles and has the mongrel needed to go to the 11/10ths point. May find some frustrations with tires as mentioned elsewhere and he is largely a privateer.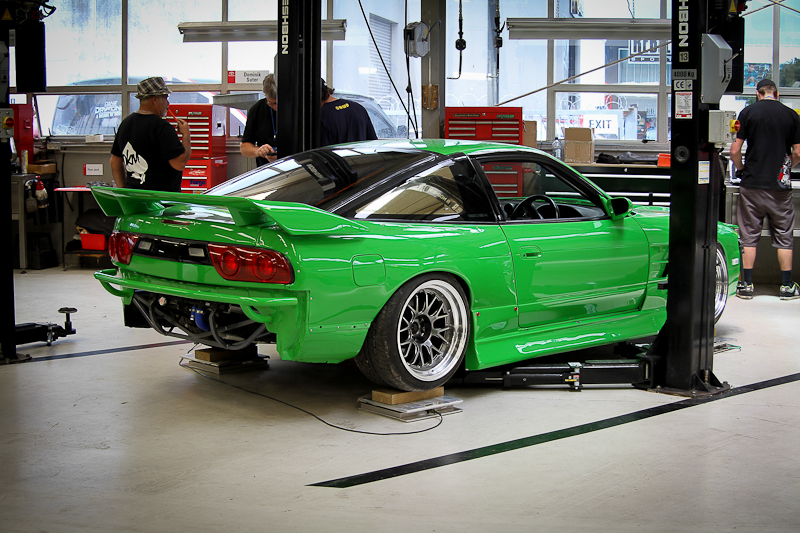 Not running this season
Ben Belcher- Season off, will likely appear as crew for Geoff Muggeridge
Jason Sellers- Season off, crewing the Prosenik car initially and then spotting for others/ doing guest commentary if I get my way.
Cody Collis- Sold up and has relocated to Oz
Cam Vernon- Car on loan to Kukutai while Cam focus' on his business
Carl Ruiterman- Season off/ Hillclimb & Rally focus in Subaru
Willy Foster/ Shane Rutland/ Carlos Walters – Possible selected rounds only