12 Rounds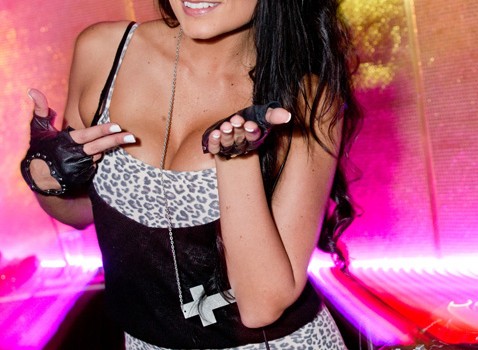 Published on September 3rd, 2011 | by mrgrumpyninja
5
The polarising one…….Mr Osiris aka Erron Soon
Time to return to our lensman series of interviews, I have had this one sitting here for a while, nothing like a little Asian time huh Mr Osiris?
Anyway, Love him or hate him….and some of you do both, Erron Soon has become an undeniable presence within any scene he chooses or has "chosen" (pun intended) to be part of   (don't forget ya history son, no one else will  :) )
This is his take on being a snapper and while its not what he does full time, as he points out unlike many others hes actually making some coin….and having fun doing it
Heres's some lazy weekend reading for you all
Enjoy.
*Sarah Robertson showing the camera some love during a recent visit from the USA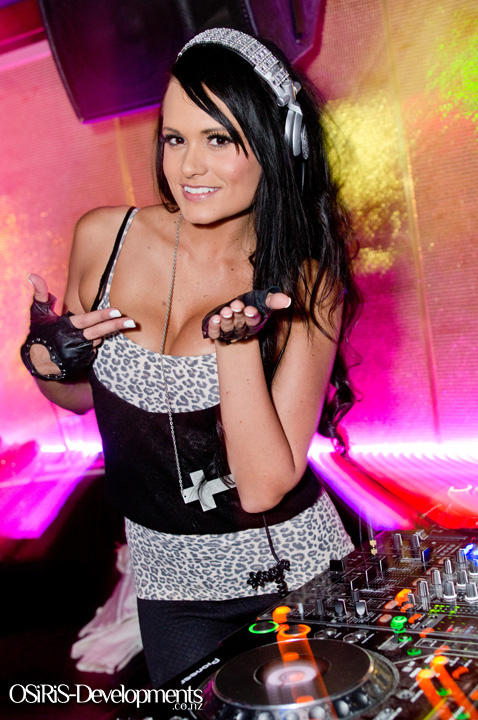 Erron welcome, for the 5 people in the world who don't know you, please intro yourself.
Hey well my name is Erron, also known as OSiRiS for anyone else who is on the internet. In a past life I was also been known in the "street scene" by some personalised plates I owned, mainly [VR FOE], [BBK] and [FEWGTV]. I'm only 24, so still a kid compared to some of you guys and I currently shoot with Sony gear, believe it or not.

Using the Sony in the field has been the talking point for many conversations with fellow photographers; in my defence I have had full Canon and Nikon setups in the past including a 550D and D7000, but for what I want to do and where my photography adventure is taking me, the Sony A580 is more bang for my buck and has really come through for me. If the potential ROI (return on investment) is there I will definitely bite the bullet and go top end Canon however at the moment there just isn't a need for it.
How long have you been taking photos for? You seem to have become a specialist recently in event shoots?
Although OSiRiS-Developments.co.nz was launched on Facebook in November 2010, I've been taking photos for as long as I can remember. Starting off with Mum's basic point-and-shoot digital camera at VGA resolution (640×480 aka 0.3 megapixels by today's standards) back when I was a teen covering high school balls from an "on the ground" point of view, through to walking the halls of Autosalon and snapping away at anything and everything. I suppose back then I didn't know a thing about shutter, aperture and ISO let alone composition, all I knew is that auto mode makes good photos, the little flower icon was awesome for closeups and I just had to share these photos with my friends, which lead me into the world of web development. I built and ran my own server from my home, created a photo gallery in HTML and PHP and basically just dumped all the photos there for my friends from school to view and comment. This was before MySpace (2003), Facebook (2004) and Bebo (2005) were invented and social media was imageboards and chat via IRC and ICQ.

For 40 hours of the week I'm an IT engineer, so photography really is only a hobby turned after hours side business and weekend entertainment for me. At this stage it'll never be anything serious or full time as I can't see it paying more than my daily grind. The whole idea behind OSiRiS Developments was to have somewhere I can upload all my random photos on a national (and international) level for people to enjoy, comment and critique and at the same time demonstrate the development of my photography skills. Soon after the launch on Facebook I had people enquire wanting me to take photos of their children, of their friend or family members' birthday, portfolio for modelling, photos of their pet, car, girlfriend, car and girlfriend together etc. The way I saw it, the more requests I got and the more jobs I did, the bigger and quicker OSiRiS Developments would expand in customer/fan base and following, not to mention the very quick and easy side cash this generated. Experience is key and I have been using the journey so far as "paid on the job" training.

Event photography is either a hit or miss sort of thing, you can either get it right or horribly wrong. Photography itself is very subjective in what is right or wrong depending on the viewer, however event photography is very demanding when it comes to quickly adapting to difficult lighting conditions and working under pressure to capture those "if you miss, you do not get paid" moments. Compared to the other aspects of photography, in my mind event photography jobs are the quickest to complete as someone else has already done the hard work in organising the event, planning the itinerary and getting the people there. Because of the limited time available outside of sleeping, eating and working my day job I have decided that "after hours" event photography is what I'll be focusing on, for now.
Talk me through your shoot planning process?
It's always daunting photographing a celebrity or music artist that you haven't properly met yet, and 95% of the time that is usually the case. Before an event I basically ensure that my gear is cleaned and all good to go; at least 4 sets of flash batteries are charged and 2 flash units are in the bag, the camera itself takes a dual battery setup with another set for backup "just in case". 2 x 16GB cards in it and then again, I have extra cards for backup. Most of this is overkill for the quick and easy night club events but it allows me to shoot all weekend away from home and also works well when I'm out of town on business for a week and I organise photoshoots during the evening. For night clubs or gigs there is always a "set time" for when DJs or musicians are due to play, I always store this list in my phone so that I'm right there to capture the entertainers doing their thing. For the celebrities and musicians that I don't already know, I do a little background research to prevent those awkward moments of not knowing who they are if I bump into them.
Whats your "hit" rate? how many images do you come back with from an shoot?
Photographing the people attending an event, my hit rate would be pretty much 1:1. As soon as the photo is shot I show and make sure whoever I'm shooting is happy with the photo. When I have down time I usually go through, review and delete on the spot photos I know I'm not going to keep. These types of jobs usually require me to capture as many people attending the event as possible, along with the entertainers and other key aspects such as sponsor branding -if there are thousands of people due to attend I can shoot on average 1 "keeper" per 30 seconds.

For motorsport and drifting, it's inevitable that I'll end up with at least 20 photos of Mad Mike snaking it through the bends just as he passes the spot I'm standing in on the side of the track, and then the next car and the next car etc. It's very easy to get carried away smashing into the 2 or 3 thousands by the end of a single outing. For a moving subject on average I'd say 1 out of 10 photos are keepers.
You do the occasional Model shoot, they can be a bit "difficult" or tempramental yes? How do you deal with that?
I have done a few model shoots but they're nothing too serious and are mainly just for experience. Due to the nature of the type of work it doesn't really work with my day to day schedule so I haven't pursued that discipline. I haven't had a difficult model shoot, yes the girls are all different and each shoot provides its own set of challenges but as long as the model is happy with the photos and the portrayed image is of what they are wanting to achieve then it's all fun and games. Keep the shoots fun, keep the girls happy and there won't be anyone temperamental to deal with!
If you could shoot anything or anyone, anywhere, what would it be?
I knew the hard questions that required real thought would come, eventually. I suppose something epic like standing in the cargo hold of a military refuel aircraft and capturing a B2 stealth bomber on flank mid flight. More realistically though it would be capturing one of my favourite live acts Linkin Park performing to a sell out crowd of thousands. Hey! Anything is possible, 8 months ago I would have never figured that I'd be back stage with the best of the best New Zealand bands and artists capturing their performances.
Cars or Girls? You seems to shoot a bit of both, which do you prefer?
Cars have always been a passion of mine, I'd like to shoot more cars but the limiting factor is time, and with time comes available light of day. It can take up to just over an hour to do a full set that I'd be happy with just for 1 car (not including post processing!) but at the moment all my recent shoots have been in the cover of darkness due to work and lack of daylight savings. On the flipside though it doesn't matter how shit a car is to you or me, as long as the owner is stoked with the photos I consider it a done deal and a job well done. There's nothing better than having someone cherish my photos of their pride and joy for life.

Girls on the other hand (not literally! Of course ;)) are always interesting "subjects" to work with and require more special techniques and really specific lighting methods. I have only really touched the tip of the iceberg on this discipline of photography and I really have a long way to go, but again, nothing beats experience and I'm keen to take on any job that comes my way.

In short; models can be more entertaining, however cars are easier to shoot. Events are my forte!
Outside of taking photos, what else do you do with your time? apart from Yum Cha
Spare time? What spare time? Haha. I do a shitload of travelling for work, I've clocked up around 30 flights over the last 3 months… When I'm actually in Auckland and not working I'm spending time with my beautiful partner, Trish, who (might I add) is very understanding in the work that I do. She is the sole benefactor of all my hard work and the other bonus is that Trish is able to meet all her favourite bands, artists and performers! I have a fully worked (forged 300hp) jetski which is just sitting in my garage waiting to be pillaged in summer and did I mention I like taking photos? lol
Adam Croy started the photoG series, and he talked about "enthusiastic amateurs" , where do you think you sit in that scale?
Well, good question. I really respect the guys who shoot for a living as it is not easy work to be composing, editing, finishing photos all day every day. On one end of the scale we have "pro" (getting paid for shots) and the other end "enthusiastic amateur" – I'd have to say since signing a deal with www.SnapStar.co.nz I have jumped more on the "pro" end of the scale, but not "pro full time" if that makes any sense. Back when I first started, I used to shoot everything for free or very cheap with the idea of getting my name out there. Every event or gig I shoot nowadays is paid by someone and let's put it this way, the extra cash outside of my day job is definitely worth getting out of bed for! Just remember, everyone has to start somewhere and I'm not afraid to look back at some of the first photos I shot with a DSLR and have a laugh at how overly crap they are.
Now, before taking 1000′s of pix you were involved in the car scene heavily, tell me a bit about that
Hahahaha well, let's say when I was young I had more money than sense and I used to build cars to race on the streets with. Looking back it was a really dumb idea and I'm really thankful to still be alive today considering some of the stupid stuff I got myself in to, but hey, we all live once and at least I have some epic bedtime stories I can tell my grandchildren one day.
If anyone wants a shoot, how do they organise it, and whats the rough cost?
If you're an event promoter, club owner or a DJ contact me on erron@snapstar.co.nz and I can put you through to the right person.

If it's a private event such as a birthday, 21st, or a general get together that you want memories captured of, contact me onerron@osiris-developments.co.nz and we can figure out a package that suits you!
Finally, perhaps a selection of say your favourite shots?
I really don't have  favourites, it seems as if every time I took a photo it is my new favourite!But here goes.. (Some shots were used throughout the article instead of being left for the end)