Sideways
Published on August 1st, 2012 | by mrgrumpyninja
0
Tectaloy International Drift Challenge 2012 form guide
Since we are now only 8 days away from World Time Attack and the lovely Miss Boatwright has had a go at predicting the fortunes of the field, I figured I would have a go to. This is not the easiest thing to do as you have to inevitably say someone is not going to win, but I'll do this based on form and what I've seen recently.  This is without a doubt the most talented field ever assembled in Australasia, and I don't think you could find anyone who would be willing to place a concrete bet on a winner.
Its fair to say in writing this that I don't know a lot about the Aussies personally, so I will comment based on what I've been told by my Aussie sources or last years form. 

Let's be quite honest and say that most people regardless of where they are from will find it pretty hard to go past the Japanese D1 cars of Kumakubo and Suenaga. While its not that easy to tell which of the stable of Orange cars they have put in the container ( quick inter-net search will show you the fleet they have) you can be sure that whichever car's they are in, they will be super competitive. Sticky top notch Yokohama rubber, and years of competition against the best in the homeland of drift makes them short odd bets. Jake Jones is noted as commenting just how fast these cars are based on his time at the Team Orange Drift School.
Questions will perhaps come in the form of how far they are willing to push on an unfamiliar track as regardless of how good you are, El Diablo at night when you don't know the track is going to be a challenge, and how much the want to win is there on what may well be a 'driving holiday'. Likely finish, I'm going with one will win, and the other have a mechanical issue as I assume time to tune for conditions will be limited, although there is a real chance of an Orange 1-2.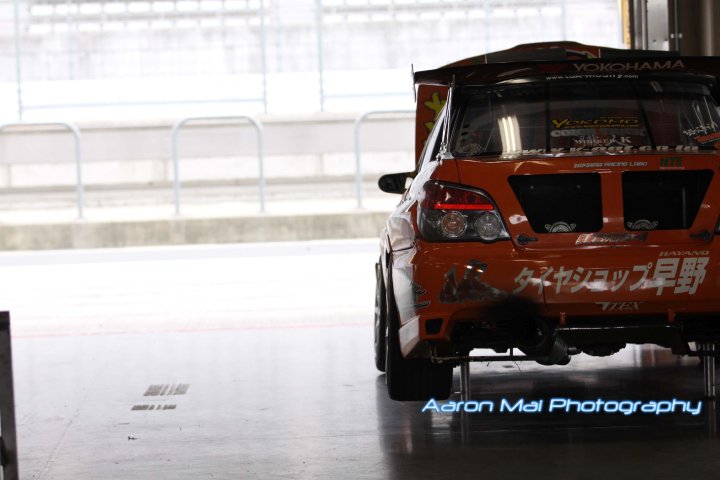 Curt Whittaker will come in as defending champ and is therefore to me the number 1 seed for the event. Whittaker has had good form all season and drove a super consistent line last year which saw him take the event out. Throw in 100kw more power than was previously present and Achilles 123s tires and signs point to another strong showing. Only possible weakness will be the untested effects of that extra power. Whittaker will want to qualify higher than last years 14th as this years field will be much tougher. Likely finish top 4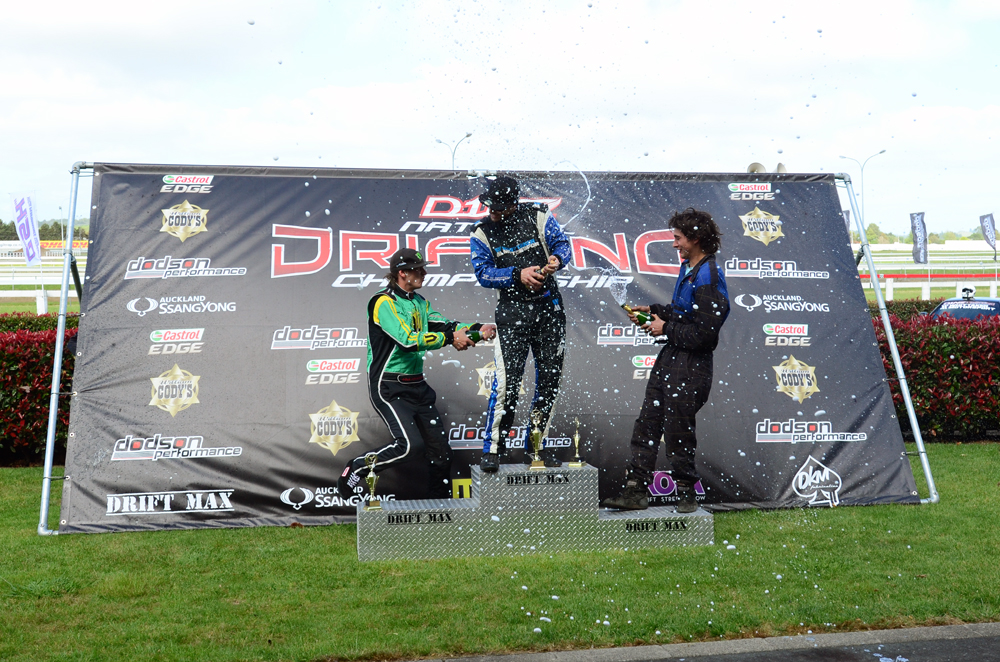 Mad Mike Whiddett will seed #2 of the Kiwis and will unleash a rebuilt and infuriated BADBUL.  The #1 rated qualifier during the NZ season, Whiddett is re known for angle and style, which will be key factors in separating what is a very close field. I know it might not be the most popular view but I think the lack of recent competition time in the car will potentially come into play, and for that reason I pick Mikey to qualify in the top 3, but see a finish likely in the top 8 .  If however everything falls into place, then Whiddett will stand on the top podium step, and perhaps once again put on an epic display of super 6′s.  Qualified 10th last year. 
Fanga Dan Woolhouse seeds #3 and has more power that ever before. Last years performance left Fanga on the bank early when he wanted to be on the track, so expect a more focused effort this year. Potential handicap is simply in the size of the car, combined with an uphill section. Nimble cars like BADBUL and Beau Yates AE86 may have the ability to slow the big commy and accelerate away. Likely top 8 result, although if things fall into place could come from mid pack to be a real threat.  Qualified 6th last year and was the only Kiwi to  simply throw the car into the section without so much as a sighting lap. Went out in top 16 last year.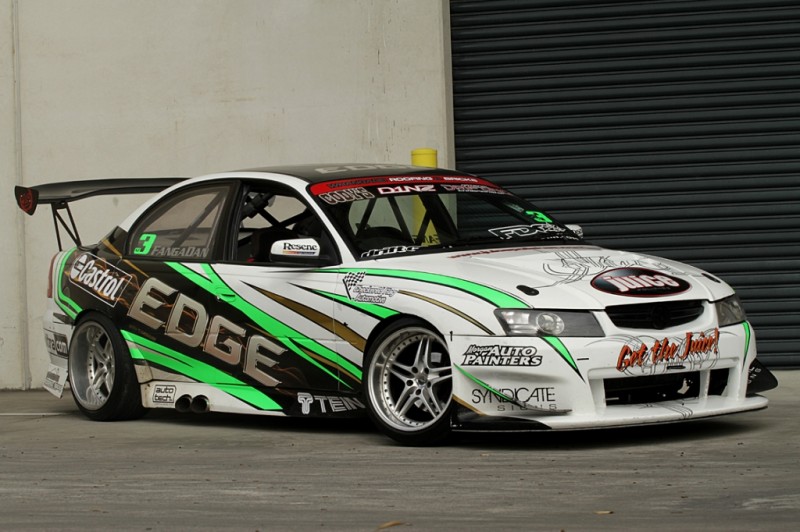 Gaz Whiter as #4 seems odd to even say, but this is how the record books will show it for this event. Difficult season with a few missed opportunities and things that did not go his way. In his favour however is a #3 qualifying spot last year in his only good run, and some extra grip that has magically been found. I think frustration plus natural competitiveness will ensure a strong performance from Whiter and if the gremlins stay away, he'll be there at the end. Likely top 4 but has to again believe in his car.  Qualified 3rd last year and finished 10th after mechanical saw  him unable to battle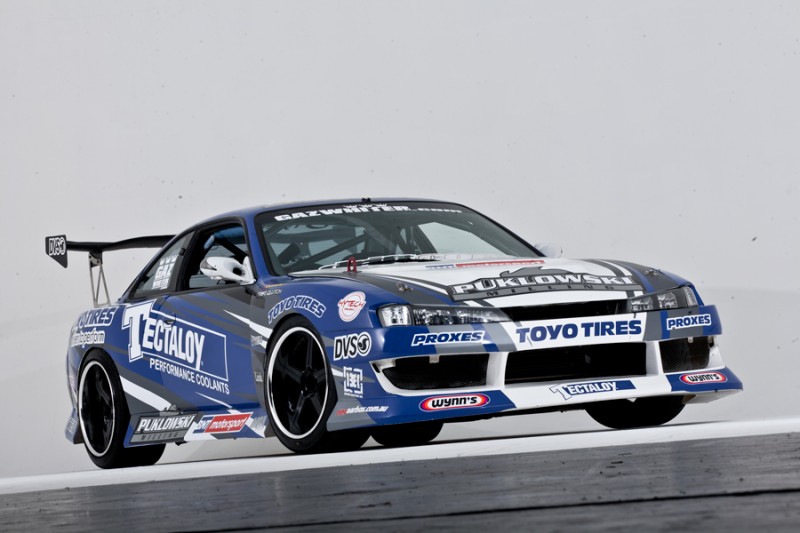 Jason Sellers will be pretty unknown to the Ozzies and that will help the like-able chap from Waiuku as it's harder to take on the unknown.   In taking part in the battle of the season with Mad Mike, Sellers showed just how close to the edge of control he can get and the C33 won't lack for speed. Sellers is another to have gone for the 123s and is smooth and clean. Will probably need a bit of luck against the nimble cars and is a likely top 16. Malaysian FD experience and family team will help him settle in and keep him focused.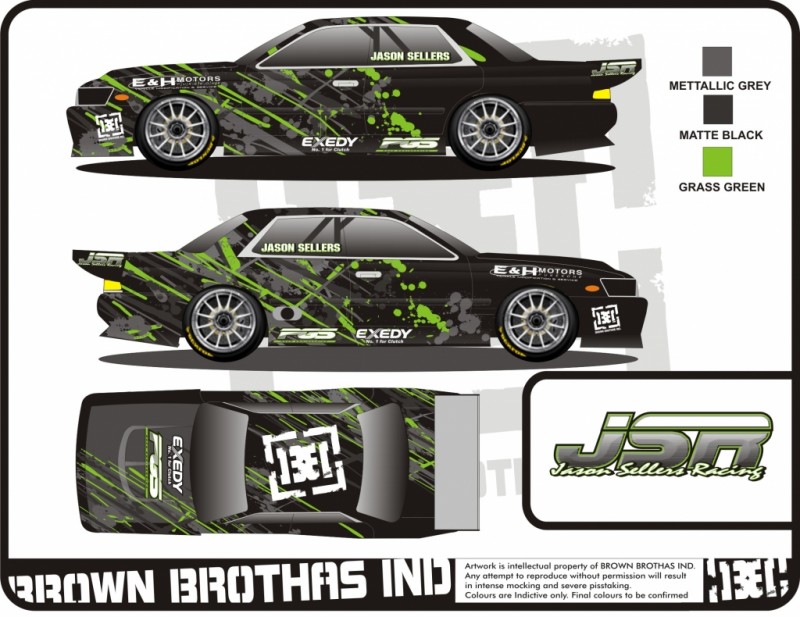 Steven Sole is fulfilling a dream just by getting to the event, and for that reason alone he is going to be a tough battle for anyone he battles.  While it sounds like a harsh thing to say, there won't be a huge expectation on Sole unlike others, and as we saw last year Eastern Creek at night can be a tough place.  Plenty of 2JZ power, and years of battle experience, combined with an odd ability to simply every now and then pull out a run that makes him untouchable by all but the very best will make Sole a real dark horse.I'm going to say likely Top 32 only because I know the car has had some gearbox issues, but with the ability to go much further.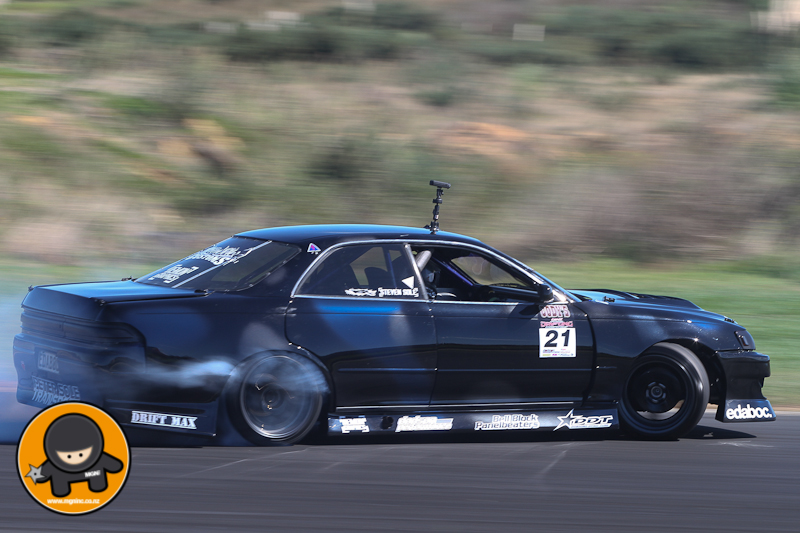 Cole Armstrong-  Is it really fair to have Cole show as 7th of the Kiwis? On his season results where he grabbed 2 x #1 spots and finished 5th no, but this is a bit different as Cole is getting into a car that he's never even seen before, and he only got a couple of sight laps last year.  Talent is not an issue, but it is a tough ask to get into someone else's race car and get to a level of comfort where you can drive the 11/10ths required.  Cole as a very tall man may face additional challenges with the car setup. I hope he does well, but I think that a top 32  is probably likely if only because almost everyone else will have had at least  a few full test days under their belt and this is the strongest field I have ever seen assembled.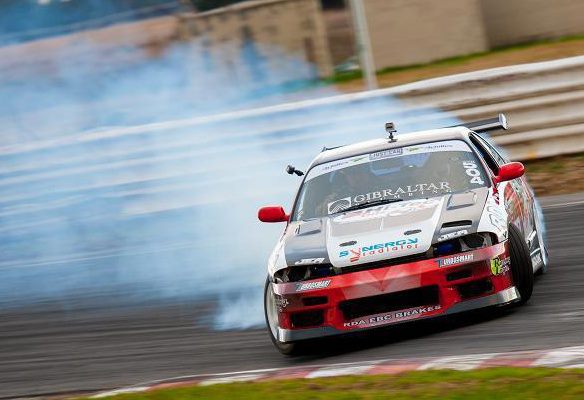 So to the Ozzies then, and I'm going to install Beau Yates as the #1 Aussie, sure Luke Fink is back in the Holford car that he knows inside out, but ' The Show" appears to know the track like the back of his hand and for that reason regardless of his "one event a year" policy, I see him again qualifying well and being a real threat. Light car, plenty of power, good Toyo rubber and experience, plus an absolute need to avenge last years lost to Curt will be strong factors.  Qualified #2 last year. Top 8 as a minimum.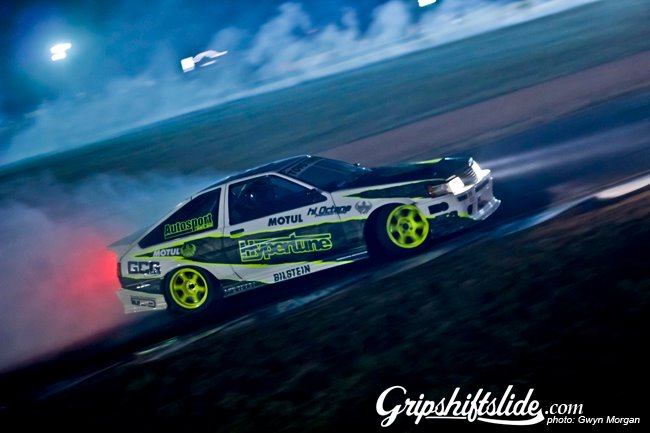 Luke Fink therefore slots in a #2, ahead of last years #1 qualifier Jake Jones.  Fink is a world champion, so there are no issues with nerves or confidence and its simply a case of the car doing what he wants it to do.  I've never seen the Holford machine, but its reported to have been 'beefed up' a little to suit this event and a desire for a win.  Fink found form fast last year, and if the car goes like he wants it to, then he'll be in the top 4 at least.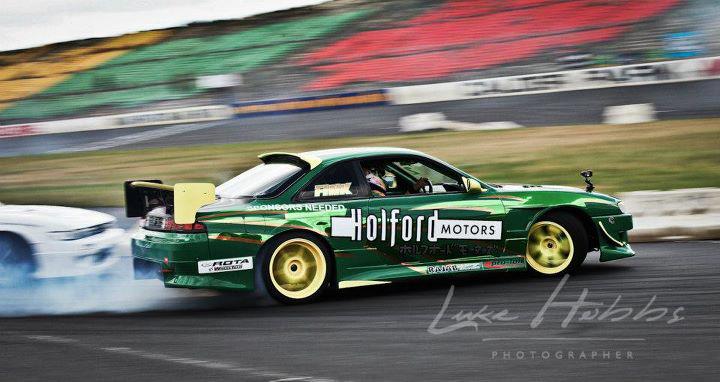 Last driver I'm going to feature is the sea creature I adopted last year, Jake "driftsquid" Jones.  While he hasn't been competing regularly in Australia, as last years number 1 qualifier and having a rebuilt car, Jones is a threat.  He is a bit like Mad Mike in that testing time will be limited, which leaves you open to finding little things at inopportune times.  I haven't actually seen any images of Jakes car recently, So I can't put one up
Jake I think this year will go Top 8.
Rest of the Aussies at a glance, not intentionally dismissive, but I really don't know enough to post anything useful.
Rob Whyte- The guy has Monster as a sponsor, and beat Fink recently, that alone tells you he can drive. Last year I didn't see enough out of him for me to think he'll seriously threaten the very top drivers, but 12 months can change a lot. Went out in the bottom 32 last year, but has a revised power plant and will come in with all important confidence. Lets say top 16
Leighton Fine-  No questioning the credentials, but hard to see an older R32 being able to win the event.
Michael Truscott- I don't know anything about him, so can't comment
Tony Harrison- My QLD spy Mez says the pedigree is legit
Chris DeJager-  ??? Hes a mystery man to me
Josh Boettcher-  Had a beautifully prepared S15 last year, and show glimpses of form but just appeared to never get comfortable. Has been competing in Asia, and anyone whos been up on a big stage is a threat.
Nick Coulson-  Interesting kettle of fish last year, as he only really came on strong once battles started.  I suspect like a lot of younger guys, he might have a bit of a 'bulletproof' mentality which places their strength in chase. I think the major issue is simply depth of field and the guys who will likely qualify a bit lower simply can't rely on battling their way through.
Luke Broadbent fought his way through last year, and can pedal. I simply feel like the cefiro as a platform however is now to dated to win big events. I'd be happy to be proven wrong.Top 4 last year proved skill, so won't be afraid to push for a podium this time around
Danny Kenneally-  Looked out of sorts last year and went out in top 32.
Simon Michelmore- As above and had mechanical issues.
Andreas Paraskevas- I don't know anything. I would hope that the name insane drifters is lived up to
Nigel Petrie- Nigel came to NZ, had no real time on track and pushed Fanga Dan to an OMT battle. Based on that alone I'd say hes got the goods to top 16.  Will without a doubt have the most baller fabrication in pit lane.
Tom Monkhouse- know nothing about him, but TVR took this car to the #7 qualifying spot last year before Mad Mike took him out in the infamous 'BBQ battle'
Khudar El Houli- Lets just hope his event this year is better than last year
James Abbott-  Well, he fought he way from the bottom 32 to the top 8, so he's clearly not  without talent. Had the loudest cheering section of all the Aussies .
So there you have a light hearted look at the event. I can't wait to get over there and catch up with me old mate "Mozza" , if only because for once I will be the skinny commentator.  Kiwi Fans, we hope to see you all there in force and blacking out our area, I am reliably told the 'Megaphone' has been saving up extra power for the event.
You want to grab this trophy ????? Well come get it!  Anyone who wins this event will well and truly deserve it.