12 Rounds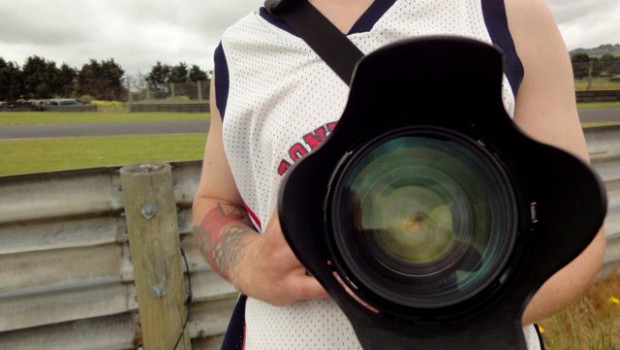 Published on July 2nd, 2011 | by mrgrumpyninja
2
The new guy, who maybe isn't really so new. MGN talks with Marcus Gibson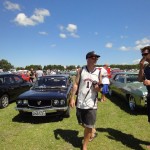 I first came across Marcus Gibson late last year at D1NZ's Mt Smart round,at the time he'd just done an interview piece with Gaz Whiter which Gaz had forgotten to tell me about, and he was also the only guy there rocking a fish eye lens.  Marcus and I got chatting a little and his love for all things 4 wheeled was pretty apparent, we also both got equally soaking wet trying to cover the event. It was coincidentally also around this time that the rumor mill started spinning about who might be filling the recently vacated seat at Parkside as the assistant editor of NZPC and having seen Marcus's passion at events, and knowing he was already spending his own coin to get to events around the country to create content for octane culture, I can honestly say everyone I spoke to considered him to be a good hire(for what that's worth).
Could you please introduce yourself, who are you and what is  your publication? how long have you been writing for a living.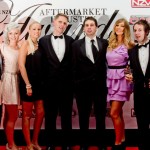 What's up readers. My name is Marcus and I've recently stepped into the role as Assistant Editor at New Zealand Performance Car. We have just sent my 5th edition off to print. So yeah 5 months and counting as a paid writer!
How long have you been involved in Automotive journalism?
My life has always revolved around cars, I've read car magazines since the day I could read. In 2007 I was offered the chance to write for MVP magazine. After my first piece I saw it as something I could possibly do as a career. As well as writing pieces for MVP I also started supplying stuff to American mag Rebel Rodz. My first pay cheque was for USD$150, I was stoked. I then started Octaneculture.com as a way of practicing writing, which is why it was more of an online mag as opposed to a blog about my own garage

Tell me about your first story, what was it about?
I actually read it last week for a laugh. It was Ryan Morris' red 808 wagon with a 13b bridge. We shot it in the AK CBD behind Britomart. My article centered around the number plate [ OFNSIV ] and the dirty looks you get as a rota owner. I spent a week going over and over it, I wanted it to be perfect . After finally submitting it, I never got any feedback and at the time I was fucked off, I had poured my heart into it and wanted to know how and where I could improve, but I soon learnt it didn't work like that.
Have you had a favorite story that you have written?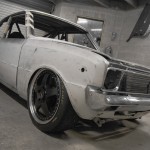 Not that comes to mind. Sometimes I read back over old stuff on OctaneCulture that I stoke about, and plenty that I'm not proud of. I always worry what the owner will think, It's their story after all, it's just our job to put it in print.
Whats the worst thing a car owner can do when you're trying to get their story, I've heard of a few nightmare owners?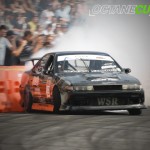 Most owners are just happy to get the opportunity, but you get those who think their car is cover material which it just isn't, there are only 12 covers a year after all. Once you explain the reasons, most are happy for a regular feature, although lately a few have jumped ship to get a certain other magazines cover. We want the best possible issue on that shelf each month so we have to say no, it's a business after all. Back In my MVP days, a guy I had known my whole life was threatening me saying things like "you better watch your back at shows", "you cant hide for ever" bla bla bla because we weren't going to put it on the cover. It pissed me off because I was just a freelancer and had no say in which car should be the cover feature. Needless to say it killed that friendship (he never did anything). But in saying that one of the best parts of my job is ringing people asking them if they'd like to put their car in the magazine.
How do you find an angle for a story? Does it just happen or do you try and use certain themes? Do you approach cars with a plan in mind?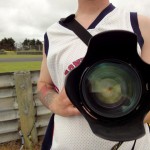 Usually during the shoot when I'm chatting to the owner and perving at their car it will come to me. All cars have a personality that reflects the owner. It's the personal touches that make the cars for me. I try and stay away from the age-old writing style, "this is connected to this, which is connected to that" way of writing – it's boring and repetitive, A lot of internet blogs do this and I find myself switching off halfway through reading them and just looking at the images.
Car journos are a bit like mechanics and often have unfinished project cars, whats in your garage?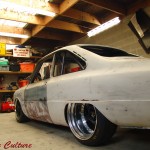 You've got that right Warren, I guess spare time is something that you sacrifice in this industry. When I was focusing on OctaneCulture, it ruled my life, I would get home at 5 and work all night often till 1,2, 3am, and that was everyday, so Our car suffered. It's a 69 Mazda R100 named Sucker Punch. After owning a tonne of steet rota's and the fines that came with them, it was decided to build a track car. Just something to have fun in on track days. We have had a plan set in stone for a few years and have basically everything sitting there waiting. Being winter I have been spending most weekends of late in the shed, but summers coming and the spare time will soon disappear again.
You live a life surrounded by car's, do you rate yourself as a driver?
Not at all, I have very little track experience, and have spent enough time trackside to know it takes years to master. I'm lucky to have spent some time with some very talented drivers over the years, so I hope I've learnt a trick or two. Guess we will see how long I can keep the R100 off the wall when it's ready to run, its not named Sucker Punch for nothing.
What's the hardest part of your job?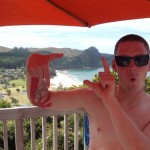 Pressing the send button once I've finished an article, it's been the same way ever since I started doing this. But now I'm working in such a professional environment, where there are people whose job it is to critique my work. Having people judge your work is nerve racking,but I'm always wanting to improve and it's the only way it's going to happen.
How do you deal with "bro…giz a feature" when a car just can't justify it?
This is something I really hate to do. Telling someone no is the worst part of my job, especially when you can see how much work went into it. There are tonnes of cars I think are bad arse but they just aren't suitable for NZPC, I hope the owners don't take it personally, after all this is business. But sometimes you just have to wonder what they were thinking, much like "Idol" auditions.
What have you seen change in the industry? What do you like/dislike?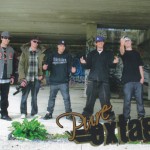 I really like the switch toward race cars. While I can appreciate the work and effort in show cars, I love to see cars driven hard. The other thing that seems to have died off is cruising. While it was always fun to cruise on a nice hot Sunday, the scene got a lot of bad media from people usually in pieces of crap doing dumb shit, Sadly the whole scene was tarnished with that brush. I hope with the evolution of the sport side of things that the media will paint us in a more favorable light. But there will always be that bad element.
Journos often dabble in photography, any favourites you want to share, and the story that goes with them?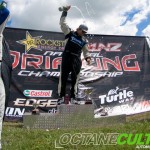 Yeah, I snap a few now and then. I don't rate myself as a photographer but its something I'm passionate about and want to learn. Last year for OctaneCulture I was a D1NZ media partner and had a blast, it was a steep learning curve for me. I did driver blogs with one of your drivers Gaz, This photo I shot at round 2 at Manfield after he won, The team had done so much just to even get the car on the grid. (Back story is that the Whiter car snapped rockers, and had Tony Whiter & Mad Mikes crew chief Cromey had to drill out and rebuild the head the night before the event)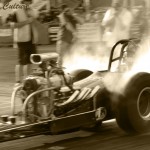 This shot was at a test in tune at Meremere. I love shooting drag racing as you are standing so close to so much horsepower it shakes your body. It's such a challenge that after a day you feel so drained, all the rubber, smoke, fuel fumes take it out if you.
I love this shot simple because it has my girl in it. She puts up with a lot from me. Being away all the time and spending all night hammering away on the keyboard. I'm lucky she loves cars too so we get to share a lot through that.
What do you do to get away from the "automotive scene"
Get away from it? hmm sleep, but even then I'm dreaming about it. When we can, we shoot up to the Bay of Islands to see our families. I have a young brother and sister that I just don't get to see enough. The beaches up there are just so beautiful, so we spend a lot of time lazing around. During summer we are so busy with car shows/ events but I wouldn't have it any other way.
Lastly, What would be your dream feature?
Well that would be spilling the beans, you never know who might read this and steal my ideas. But sadly time and money aren't endless so that limits it a little bit. But I have a bunch of events around the world that I want to attend and shoot/cover like Bonneville Speedweek, Pikes Peak, I can't wait to return to the WTAC this year. Jambo, F1 at Yas Marina and definitely some grass roots drifting in Japan.
So there you have it folks, a little look at the world of Marcus Gibson, when he and I first talked about this he mentioned how hard it had been to even attempt to tell his story in his first 300 word editorial, so this is the extended play version if you like.
The last word today goes to Peter Kelly- NZPC editor, who when I asked about Marcus joining him had this to say.
Well, the owners of the magazine weren't really involved at all (in the hiring), I did it all, then made my choice and brought him (Marcus) in to meet Mike White.  I decided on him since he knew his shit mostly, and after reading a bit of octane culture I could see that he knew the content and he was really passionate about it,which you have to be in this job or you just get sick of it really fast.
I'll admit that I was a bit worried when he first started because he's so quiet, but he's just one of those dudes you need to spend some time with to get used to. Now that he's settled in, I know I made the right choice, that dude is quick, disciplined and does everything I need him to do when I need him to do it,so I'm stoked.
Pretty good praise there Mr Gibson, keep on doing what you clearly love to do and I look forward to seeing the debut of "sucker punch" in the sometime future!