12 Rounds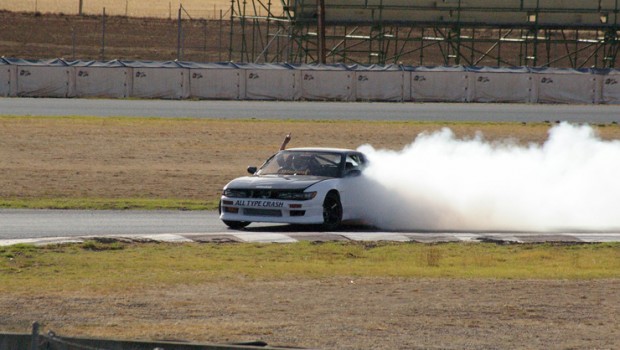 Published on July 4th, 2011 | by mrgrumpyninja
2
The mysterious driftsquid speaks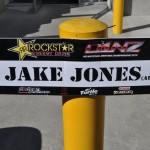 You have to admire those who take massive risks just to chase a dream, so when I was thinking about  interview subjects a name that had to be included was young South Australian Jake Jones. When I was told last year that some Aussies were coming over to run in the local drift series, my expectation was that they would probably be highly funded workshop teams, so it came as a bit of a surprise to see what looked like a kid, with a wild bush of hair on his head rolling around our race circuits in the Driftsquid racer. Jake's talent is certainly evident, and he was fairly unlucky not to podium at least once this year, I can remember at Taupo in particular Jakes frustration with himself having had a tough weekend and fighting back, only to make a small mistake and eliminate himself in the top 8.
So here we go, I tried to translate as much Australian into English as possible, but its pretty hard when Jake was speaking drifter as well
Jake, welcome and thanks for doing this, you're our first international guest! Could you tell us a little about yourself and what you did prior to being baller trans-tasman pro drifter : )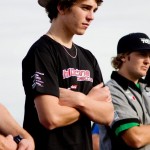 Haha cheers for making me the first international guest!! I'm Jake Jones AKA Driftsquid and I"m 22 years old – fossil spec haha, don't know about baller, at this stage I still need a job to fund the love of drifting! I'm currently an Inventory Controller at Wolf Blass Winery here in South Australia, but I find out tomorrow if I got a new job, a mechanical apprenticeship so fingers crossed!
You look like you're fresh out of school, how long have you been competing in drift for?
Been out of school for far too long now! I've been competeing in Drift for roughly 3 years now, Seems like just yesterday I started and now I look over it all and I've done so much. It's kinda scary to see how quick its all happened. [MGN- spoken like a true old man]
Why are you called the driftsquid? You only seem to have 2 arms, not 10 .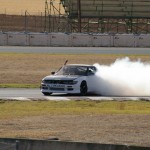 Ahhhhh see… now this is a big secret which I can't tell anyone…. nah kidding, to tell you the truth my good mate Linden Reynolds who was my idol from when I was a 14 year old dreamer wishing I could drift like the pro guys could, called me it after my first ever competition, I beat him in that comp too
haha.  He just started calling me squid and it caught on from that.
Tell us a little about the Aussie drift scene, is it quite different from NZ? Its a huge country to try and get around for events.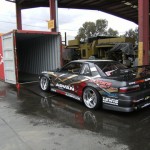 The Aussie scene is a lot more full on then in NZ. In Aussie we tend to be more about speed and actual drive through the corners then anything else. In 2009 I was the highest placed rookie, coming 3rd and the two tops dudes drove for big teams. It wasn't their own budgets, and I was 100%  self funded and still am. They were running the big 265′s R1R's and I was on the cheapest china spec tyre I could get at the time haha. If you go over the footage back in 2009 I would be gapped from the start line by around 7 to 8 car lengths by the top 2 teams. It was just insane!
NZ is the other way around, In NZ it's more about making it exciting for the crowd and in turn making our experience as a driver SOOOO much more fun. Getting around Australia is the hardest part, but road trips are seriously some of the funniest parts of the whole events. You really do get to know who your mates are in a car for days with them hahaa, so many funny stories I can't share!!
Is that part of why you came to NZ, or was that just for a change of competition?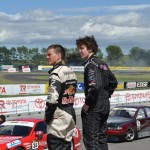 Drifting in NZ for me was always a huge dream I had. I had it set I would travel over and watch a round just to try and meet the likes of MadMike Whiddett, Gaz Whiter, Fanga Dan Woolhouse, Carl Ruiterman, Cole Armstrong and the dudes I've watched on Youtube since I was a kid. After the idea of actually taking my car to compete popped in my head I put the word out to a few people to ask for tips etc…. and to my total shock Toni Cook and Madmike sent me an email saying they would be keen to help me out. It was just one of theose opportunities you couldn't ever knock back. I prepared the car and rebuilt everything in order for it to be reliable and competitive but as it would turn out that wasnt the case at all.
[MGN- I was interested in this angle, so I contacted Mad Mike Whiddett and he had this to say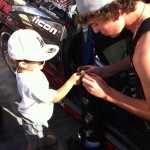 "When Toni and I got the email from Jake; he was in a situation we knew all too well.  Travel and Drift!  It's one of the toughest challenges but also one of the most rewarding on so many levels.  There's the time consuming emails and paper work to be filled out, funding and sponsors, logistics, transport and accommodation. Plus the fact that you live in another country having different time zones makes those simple details so much harder to accomplish and although way back in the piece we didn't know Jake personally we could tell he had the same passion and drive to succeed.  Jake had done a lot of hard work already, he just needed a little boost to keep his momentum and we felt he deserved it, we helped him in what ever way we could to help keep his sanity haha and despite the difficulties he faced last year he handled it like a champ and we are proud to have had his back.


For me during my travels I have been overwhelmed and I am so incredibly thankful for all the help and assistance we received from generous people all over the world. Help comes in many forms in the way of advice, someones precious time out of their day or a helping hand. I consider helping Jake as a way of returning the thanks and hopefully that will inspire him to keep that cycle going." – MadMike
You had a few issues while your car was here, what was the story with your car and the Christchurch earthquake?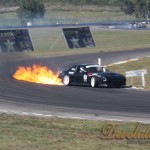 Did I ever haha! the worst part was it was stupid things going wrong with the car. Being self funded I had to head back to Australia as soon as I didnt need to be in NZ so I could get back to work. Trying to organise things from back in Australia proved hard and cost me a fortune which I didn't have planned. Then when I did head back over early to try work on the car myself, the earthquake hit just as we layed out all the gearbox parts. Sure enough everything smashed on the ground and the bearings were destroyed. I wasn't fussed about the car at this stage as the chaos in Christchurch was like nothing I'd ever experienced. You weren't allowed to help so I just wanted to get out, the only way out was hitch hiking and I did it hahaha.. Thanks again to the random ladies (and Hug-o)  who picked me up
*Photo- Simon Anderson- Devolution, car supplied by Jake Hakaraia
That was just after you had turned up at 4 and Rotary expecting to do a drift demo, and ended up drag racing right?
Yeah I was invited out to Ruapuna raceway for a demo and just before our demo they asked if we wanted to run down the quarter. Not having access to a drag strip back home I jumped at the opportunity. Having the car freshly tuned and ready to rock I managed an 11 second quarter on some junk tires I bought to run at the drift demo.
Talk us through your season in NZ, you had some real highs and lows including that fire at Taupo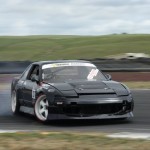 Basically my dream to compete in D1NZ was nothing like I imagined at all, I was able to meet some of the nicest people ever and made friends for life. It just goes to show anything is seriously possible in life, this may sound like a total crock of s**t but seriously I saw a dream and just pushed to make it happen. It may not have gone the way I would have liked it or even close haha but I still had experiences that will stay with me for life. Money can't buy that and I don't regret making the big step over at all.
Whats going on with Drift squid for the International drift challenge, any special tricks?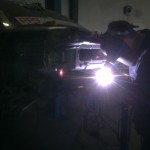 Well….. The car is currently a bare shell and I need it ready in 2 weeks, I'm kinda freaking out about it now haha!  I have a few tricks up my sleeve and also have some HUGE news but I'll leave that for the people who make the effort to get there butts to the International Drift Challenge on 5th and 6th of AUGUST at Eastern Creek raceway
See yall there.
Who do you think (apart from you) the kiwis need to look out for?
Snakes and s**t!! haha heard you guys don't get them or something like that… haha anyway , apart from me? thats funny!… I honestly just can't wait to slide with the Kiwi's again! I still never really got a good chance too so I'm going to make sure I do this time. This is a big event with Teams getting drivers for the event so you gonna have a few Aussies extremely keen to take the win. Big rubber, big power and also lots of knowledge of this track at Eastern creek. If it comes down to certain people to look out for its definetly Beau Yates. Im going out on a limb here and saying he is the bomb!!! haha
Outside of drifting, what does the squid do to chill?
Live in the Sea bro haha…
Lastly, who do you need to thank, and any messages for the boys coming over on the 6th of August.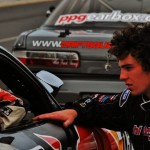 Id like to thank all my mates and family for helping/putting up with me and the amount of time I put into drifting.
My sponsors ADVAN/YOKOHAMA, HI OCTANE RACING, MCA, HELPS METALWORKS, KC CUSTOMS, PPG GEARBOXES, AUTOSOLUTIONS and RESTORATIONS/LEWIS ENGINES, ICON HELMETS, and the newest sponsor EMPIRE AERO.
Cant wait and I hope your bringing everything you blokes have, so pumped for this!!! oh and eastern creek is known for beaching cars brew!!! watch out blokes !!!!