Sideways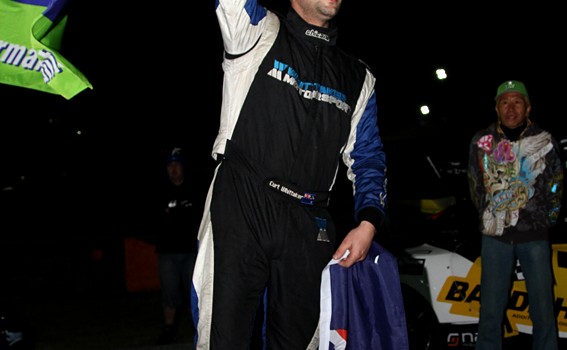 Published on August 10th, 2011 | by mrgrumpyninja
1
Tectaloy International Drift Challenge 2011- WHHHHITTTAAAKKEERRR!!!!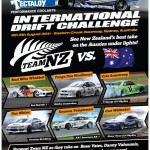 She's a tough old road heading offshore to compete in any form of motor sport.  For the 6 drifters who took up the challenge to head over to Eastern Creek Raceway in Sydney, this past Saturday night was the culmination of many hundreds of hours of hard work, bleeding knuckles, financial sacrifice and endlessly wondering is it all going to be worth it.
A huge thanks must go out to NAC insurance, SBPnz , The Families, Crews and all those who made the effort to come over and support the guys .
Well, was it worth it? Read on to find out…..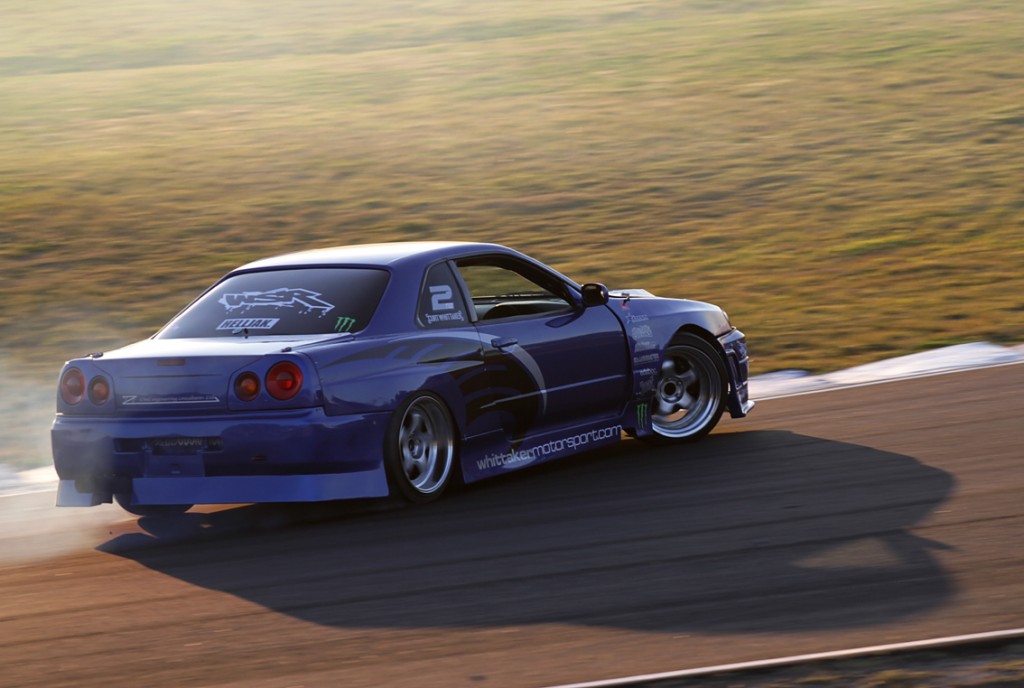 Starting with a Thursday practice session, it was evident right away that  the Kiwi lads were going to live up to their billing. "Racin Jason" asked me on the commentary platform if we bought our big guns to the event and if you couldn't tell from the very first practice lap when Fanga Dan Woolhouse chose to by-pass a sighting lap and simply fired the big Juice Polishes Commodore into the section without a second thought, then I'd say you don't know your drifting.
The boys spent a very brief 30 mins out on the track, along with competitors from WA who had sent their cars on a 42 hour truck ride to the event.  Catching up with the guys back in the pits, most were saying the section was perhaps closest to Manfield back here in NZ to give those who weren't there a context.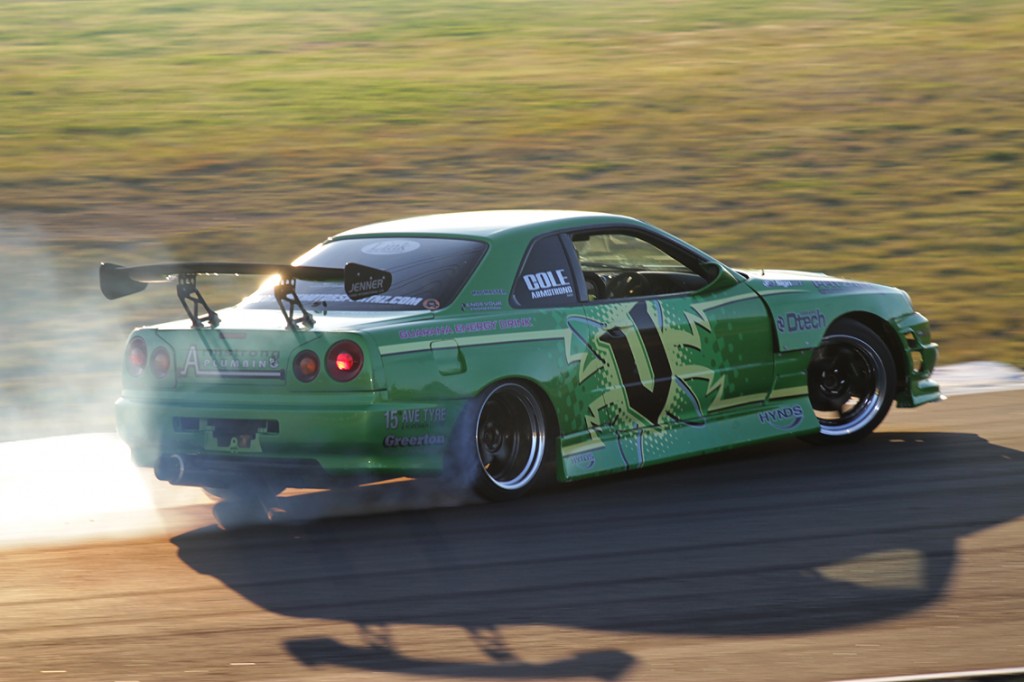 The interesting thing about the section, was that while many of the drivers said that it was "easy", it would prove to be anything but once the lights went down, and the infamous "El Diablo" corner started to come into play, bending a rim on many of the Team NZ cars.  This is the result of Gaz Whiter getting a little to close to a fairly nasty ripple strip.  Thanks to a highly skilled and motivated gent at Allmag of Ingleburn, here is before and after
So Friday night qualifying, rolls around. By now you will have all seen the outcome of the Cole Armstrong incident, and due to the fact it  is still an ongoing matter I will not be posting any images or comment here.
As this post is focused around Team NZ, those are the images I have chosen to use, but the efforts of one man must be mentioned.
Jake " Driftsquid" Jones came over to NZ this past season to further hone his skills,and  in the now black and re-liveried Hi- Octane/ Yokohama drifter he laid down a fantastic run to qualify number 1 with a score of I believe 93. I decided to adopt a sea creature for the event, and Jake was my choice of Aussie.
In 2nd place was Beau "The Show' Yates in his 309kw Toyota Ae86, this guy can drive and I'd love to see him on NZ soil, however he claims to now be a once a year driver. With a 92 on his home track, Beau shaped up as a driver who was going to take some beating.
3rd place after deciding to give everyone in Team NZ a big scare with an initial run score of 20, was Gaz Whiter in the S14 backed by event major sponsor Tectaloy with a score of 90.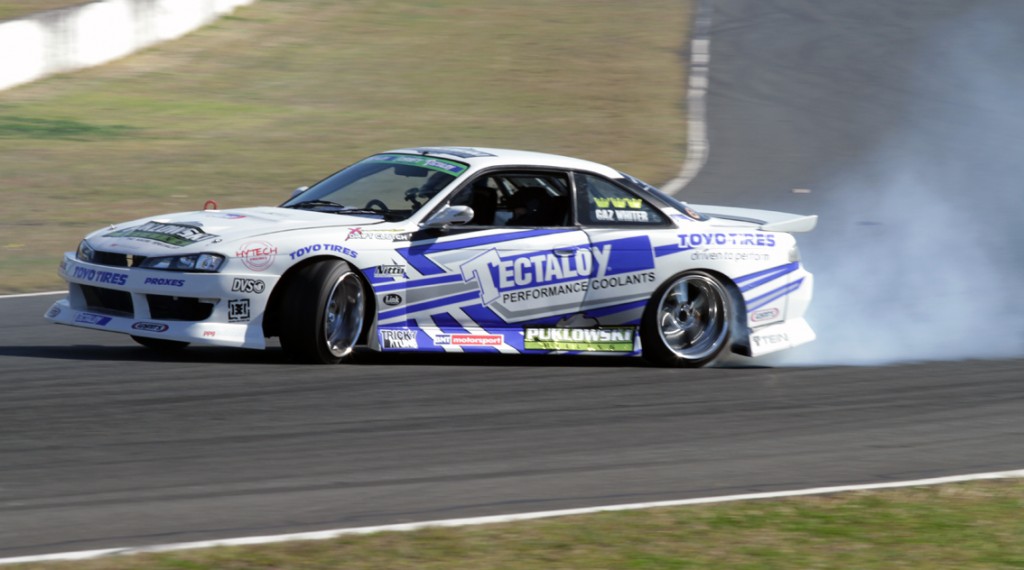 In 4th place, and showing some scary speed was the Bardahl/ NAC RX7 of the Daynom Templeman. Daynom has over 650kw on tap in the GT47 equipped 20B monster, and is now starting to show some real confidence that will make him a dangerous man in local events. I do owe the Zenith team an apology as I did mix Daynom and Fangas qualifying results up initially.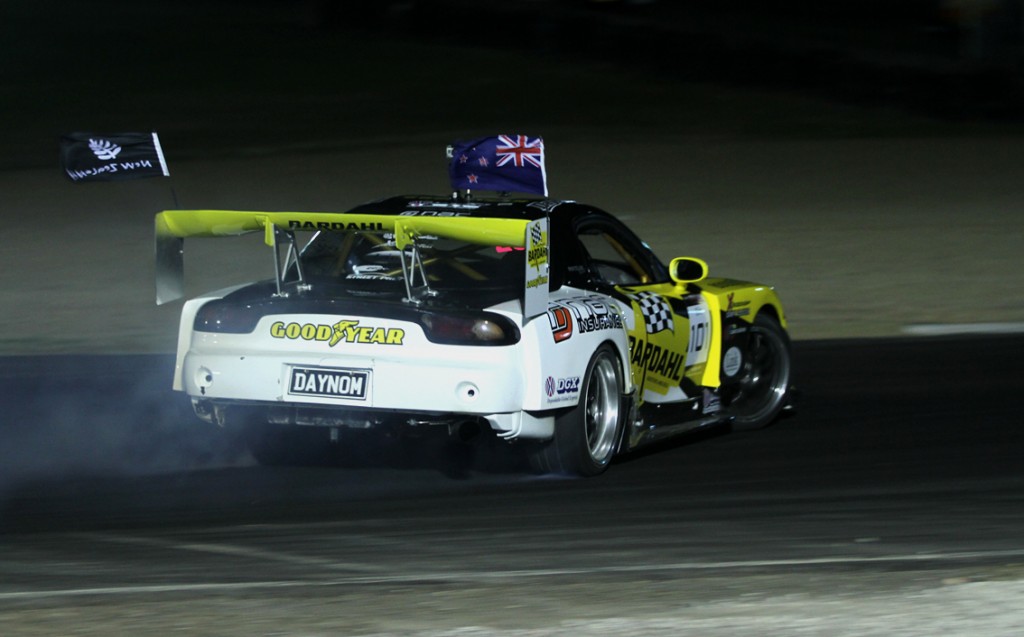 5th place was young Tasmanian Lloyd Smith in the Falken Tires DX corolla packing a 1UZ Lexus engine
6th place was the LS2 powered Commodore of Fanga Dan Woolhouse, sporting new graphics thanks to the backing of Juice Polishes for the event.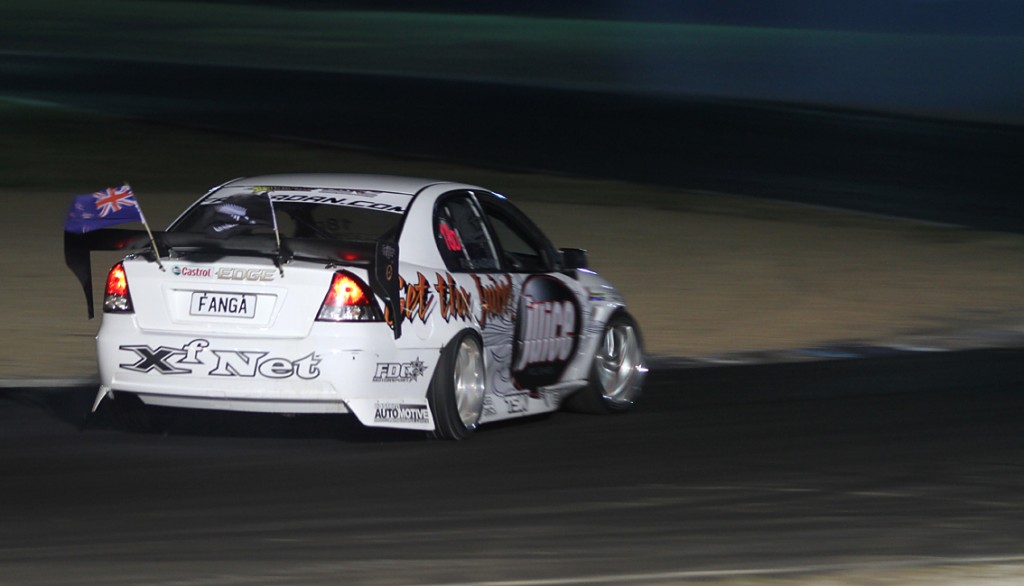 7th place, pulling out a great run was the South African born and proud West Australian drifter Tarquin Van Roy in the RB30DET powered s14, sponsored by Razorback racing.
8th- Dancing "Denzo" Vahoumis in the Achillies sponsored S15, Denzo is to Australian drift, what Justin Rood is to NZ, and is certainly a larger than life character with a fair bit to say…..swweeeettt aazzzzz brreeeww
Mad Mike had a few issues and more than smashed a diff during practice but thanks to his hardworking crew had the MADBUL back out in qualified it in 10th place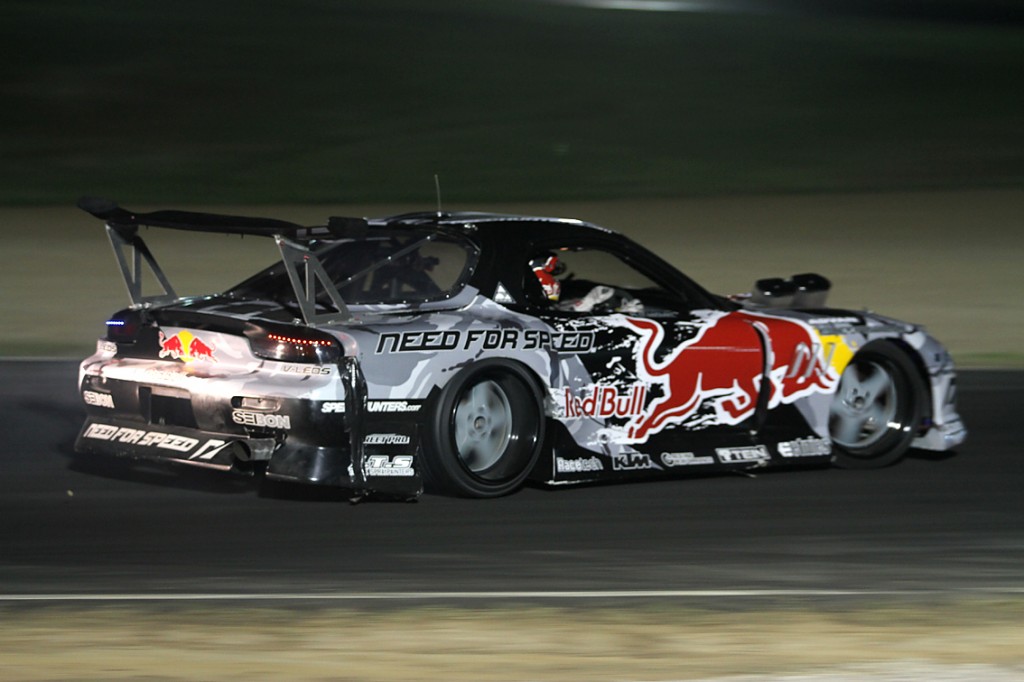 While interestingly for Curt Whittaker, he had a bit of an off night, only managing to come through in the 14th and final protected spot. When I spoke to Curt Friday night he was unusually distracted, with the qualifying format having got into his head a little, and starting to question himself.   To say Friday and Saturday were night and day apart would be a huge understatement.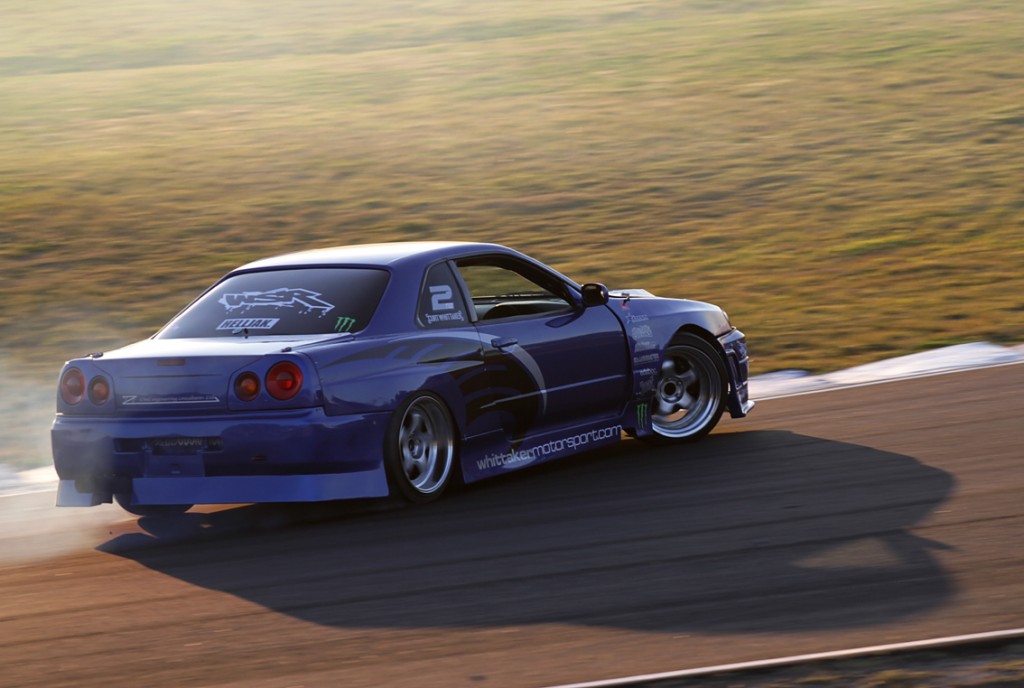 Full List up to 20th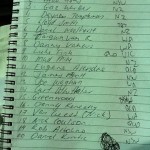 Lets skip forward now to Saturday night. Few bits and pieces, excuse me if  its wrong, but its hard to talk endless rubbish and remember everything and then write a blog about it 4 days later after several celebratory beers.
Firstly – Why no Tectaloy car?
Well, Gaz Whiter went to fire the car into the section and it went immediately off song with Beau Yates hard on his tail, Beau was clearly trying to get into the head space of the kiwis.  Whiter advises out after finding  a broken rocker that not even the great Tony Whiter could fix. Tony Whiter downs tools, and returns to the Team NZ strong hold on the hill to a massive round of applause.
Secondly-the bottom 16 guys battled to grab the 15th and 16th spots, which deservedly went to Nathan Greenwood in his black 2jz sporting IS200 and Luke Broadbent, in his purple people eater cefiro
Battle results- top 16
Jake Jones overcooks his very first run and spins, handing advantage and victory to Luke Broadbent
Beau Yates looks to be heading home, but Nathan Greenwood spins after having to slow into El Diablo
Curt Whittaker  advances on a bye run, but still comes out and lays a smoke screen for the crowd, worth mentioning to the generosity of the Armstrong family team who allowed Curt to make use of some of their Achillies 123 Semi Slick tires for the finals night.
Daynom Templeman advances over Joe Waghorn, making max use of his superior power
James "Jabbott" Abbott takes down the Tasmanian kid Lloyd  Smith
Gold Coast based stunt driver Eugene Arundson takes out Fanga Dan Woolhouse.
Mad Mike flame shows Tarquin Van Roy who spun after driving right into a huge fireball care of the Madbul.
Luke Fink has what was essentially a bye run after Denzo fails to initiate drift due to mechanical failure.
Top 8-
Luke Broadbent takes out Luke Fink in what would be considered by many a huge upset
Daynom Templeman beats James Abbott who seems to have a mechanical on the 2nd pass having already lost.
Curt Whittaker drives the super tight perfect line he'd been looking for all event to take out Eugene Arundsen
Beau Yates beats the MADBUL, which by this time had effectively become a BBQ on wheels with a broken exhaust.
The Top 4, the Aussie Kiwi showdown!!!!!
Daynom Templeman beats the hard charger Luke Broadbent, Luke ran more battles than any other driver and deserved to make it this far and I really hope that some of the now proposed sponsor deals come off for him.
Curt Whittaker took on the Beau Yates 86 and sent it home to set up and all Kiwi Final!!!!
Now….here's the good bit!!!! The all Kiwi Showdown
Whittaker and Templeman, head to head, and not once but TWICE!!!! Templemans crew amazed the entire crowd by snapping an axle, then making a 5 min call and MAKING IT BACK!!
End result, and the way it goes into the books…..is WHITTTTTTTTTTTAAAAAAAAAAAKKKKKEEERRRRR and the crowd went nuts, and the quiet young man from the Naki, in the rolling addiction 2JZ R34 stamps his name in the books and the winner of the Tectaloy International Drift Challenge.
Good on ya Bro, 2nz and now 1 ANZAC!!!!!!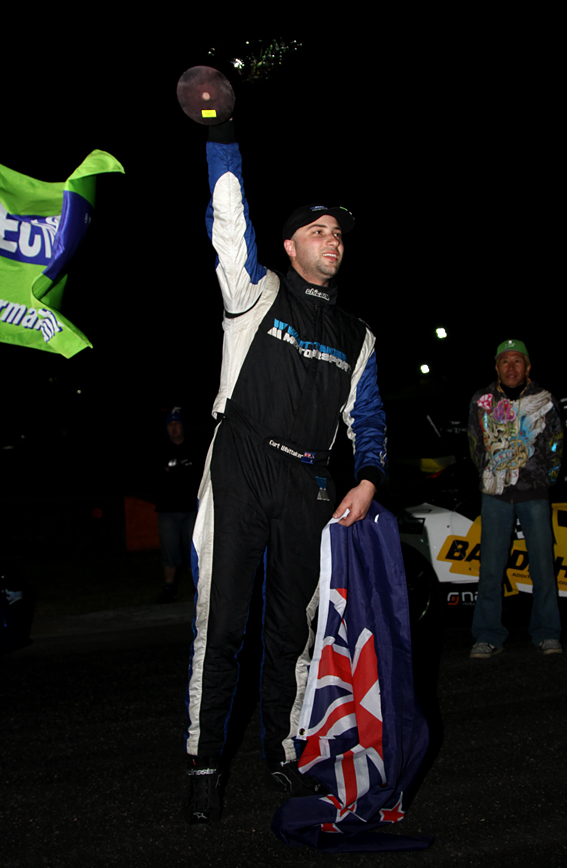 And here's a shot to end with of the proud Family, Crew and supporters, see you next year Aussies……JUST BRING IT!!!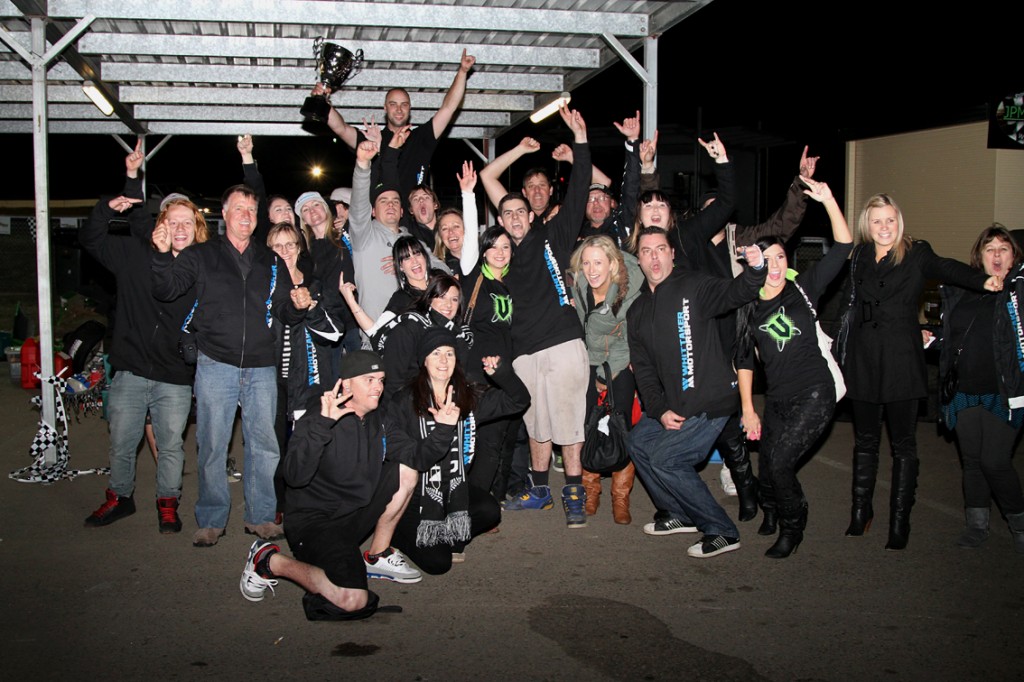 WHITTTTAAAAAAAAAAAAAAAAKKKKKKKKKKKERRRRRRRRRRRRRRRRRRR!!!!!!!!!!!