Sideways
Published on September 9th, 2011 | by mrgrumpyninja
3
Curt Whittaker- D1NZ TV interview
For those who missed D1NZ TV last night, here is Curt Whittaker's Post TIDC interview.
It was the basis for Curts LIVE appearance last night, so it changed a little as lets face it Curt is a driver, not an actor who remembers exactly what he wrote down.
Thanks to Lynley "Megafone"  Heron for putting this together ( I kinda expected a teacher would spell check??:p)
Curt, you recently won the Tectaloy International Drift Challenge, what did it feel like standing in front of the big Kiwi contingent with the flag in one hand and the trophy in the other?
 Standing there in front what sounded like thousands of Kiwi supporters even though there was maybe a few hundred was an awesome feeling. It was definitely not where we thought or expected to be going into the weekend. We were just happy to be competing at an international event with the best Aussie an Kiwi drivers.  With so many of my crew, family and friends making the journey the top podium spot felt even bigger an better!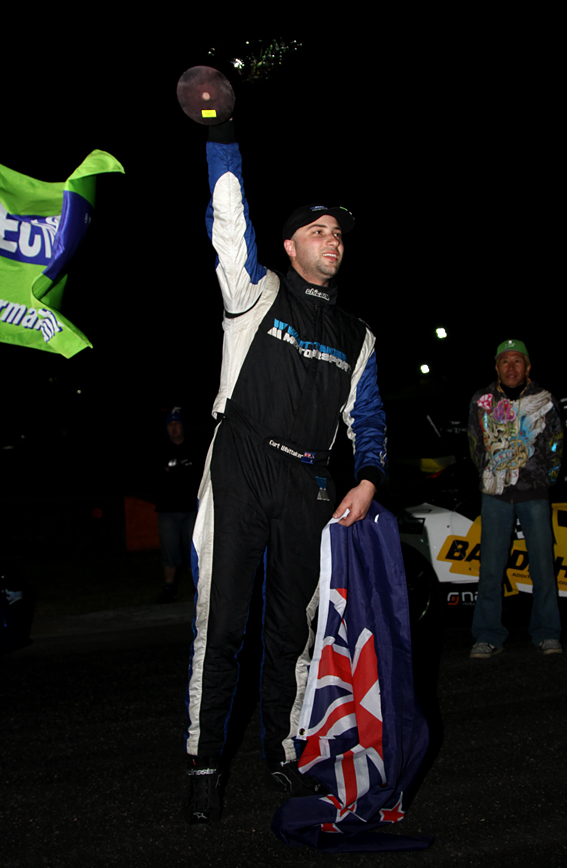 It wasn't easy tho was it? I referred to a night n day change in my wrap report, you were fairly out of sorts on Friday, what happened and how did you address it?
The whole event was something totally new to us and with putting so much into getting there the last thing I wanted to do was stuff it up or crack under pressure. With only getting 3 laps the day before and then Cole Armstrong who is a mate crashing right in front of me on lap one of qualifying, I really wasn't in the right head space. It showed when I did my runs, I wasn't my smooth self, qualifying 14th wasn't where we wanted to be.
With friday over and done with myself and the crew sat down with a couple of cold ones. Watching some footage of some top qualifier runs and going over things with the crew, then having a good nights sleep put me in a much better place. Saturday was a totally different story an from lap one I was back on my game.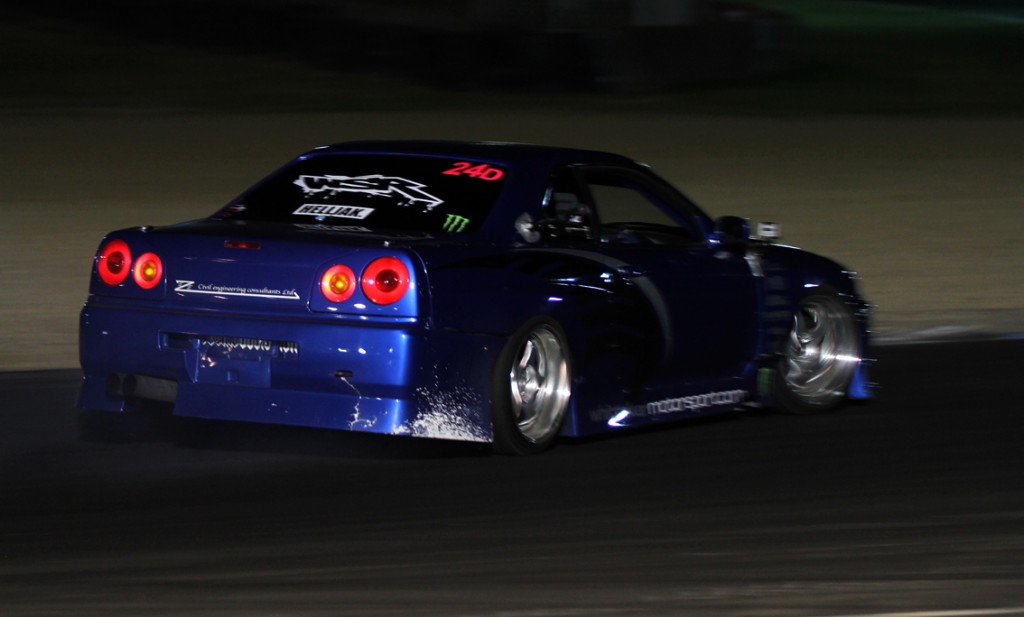 What did you think of the format? How much does that time limit, and ability to pick and choose when you qualify affect you?
The format was something different and after having to be at the track all day with thousands of people looking and asking questions, then needing to suit up and be at the top of your game, it was a big ask. The qualifying format was something different and I think it was a good way for a driver to pick when they are ready to lay down a good run. As it was new to all the Kiwi drivers maybe we didn't manage our time as well as we could have. I know I rushed my runs through thinking I would run out of time. We live and learn and next year will be different story!
What major differences in driving style did you see between Aust/NZ?
The styles are very different, in other words we have style an aussies not so much!!( Sorry Jake Jones)  Ha. The biggest difference I noticed is the aussies are all about speed, but I think we took our big angle style an showed them how we do it!
The win must have opened a few more doors for you , especially off the back of your 2NZ finish in D1NZ?
It been a magic first season for the Whittaker motorsport team, with having such good results in our first season in the new car. With having achieved what we did last season we are looking to team up with sponsors who can help us take it to the top! Check out www.whittakermotorsport.com if your keen!!
Lastly, whats the plan for the coming season, any big changes?
This up coming season is lining up to be bigger and better than ever, with new cars, drivers  and teams all steping there game up. We are doing the same, with a Jerico dog box being installed in the off season, also a GTR rear end, and a wing to give us some grip. We have upped the power to 420kw with all this we are still wanting to keep our reliability.
Lastly who does Whittaker Motorsport need to thank?
A big thanks goes out to all our loyal sponsors for all there help, Sonar tyres, Rolling Addiction fabrication, Dodson performance, Steven Sole customs, EZE engineering, Dobson dyno tune, edaboc, Demon graphics, the boys gaz, bot bot, gator, for all the time in the shead, Lynley for keeping us in line, and all my family an supporters who are the loudest everywhere we go! Thanks.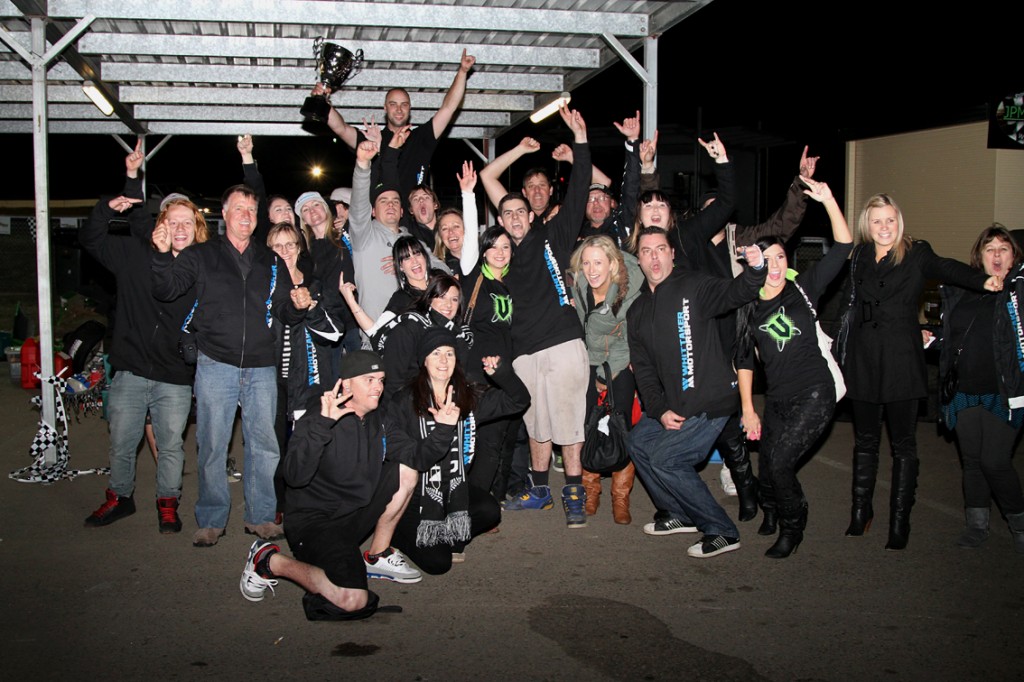 http://www.youtube.com/watch?v=hRfGJVvD-Jk&feature=player_detailpage
WHHHHHHHIIIIIIIITTTTTTTTTTTTAAAAAAAAAAAAAAAAKKKKKKKKKKKKKKKKKKEEEEEEEEEEEERRRRRR!!!!