12 Rounds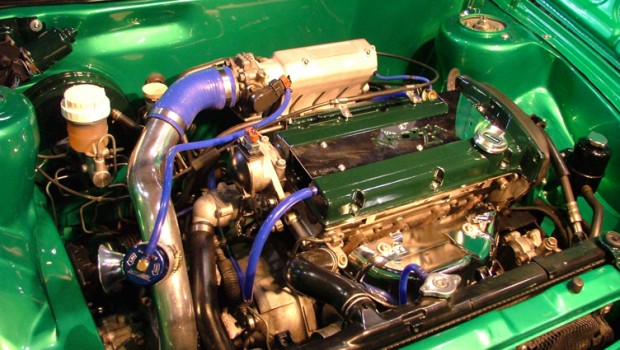 Published on June 24th, 2011 | by mrgrumpyninja
3
12 rounds with NZV8 Editor Todd Wylie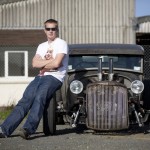 There are people around the car scene who I refer to as "OGs", these are people who I have known for so long that in many cases they have ceased to care what is cool, and things like marriage, kids, and a "sensible family car" have replaced purchasing the next mod for the car and wanting to be out all night on the booze. Some of these people have very interesting stories to tell, so I thought maybe I might bring a few to you over the next few days, weeks or whatever.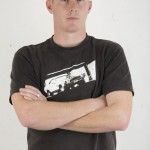 One such person whom I have known for many years since the days of Midnight Motorsport  is NZV8 Editor Todd "NFORCA/T Widdy/ Sherman" Wylie, a man whose pale skin and semi ginger hair have graced your TV set , Magazines and more car events than most of us have had hot dinners. Todd I believe is one of those guys that no matter whether you agree with him or not, you have to respect him, as he truly loves and lives for the scene and that shows in how he's been accepted by the "old school" hot rodders and V8 owners despite his relative youth.
Here's what he had to say when MGN came knocking on his door.
Please introduce yourself, who are you and what is your publication, and how long have you been writing for a living?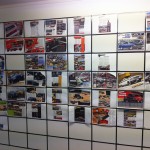 Sure you don't want us to fix your spelling first? [MGN- Gt Fkd..I'm Asian...it's my right, like not indicating:P] I'm Todd Wylie, grew up in Wellington but have lived in Auckland for the last seven or so years. I'm the Editor of NZV8 Magazine, which hopefully most if you have heard of by now! I've been in the magazine game the whole time I've been in Auckland, as I originally moved to become the Assistant Ed for NZPC.
How long have you been involved in automotive journalism?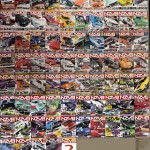 Only since then really. Never thought of myself as much of a writer, neither did my teachers at school I'm sure. But I was smart enough to do an article on a car and send it in when I applied for the job. I must have done something right, or Brad took pity on me. Either way I got the gig and haven't looked back since.
Tell me about your first story, what was it about?
The very first one was the one I sent in with my CV, although we didn't run it for a while after I started. It was on Big Nick's 'BADCAR', a supercharged MIVEC Lancer coupe. I think I actually surprised myself with that one. I guess I'd been reading NZPC and other magazines since before I had my licence, so knew roughly how to make an article flow.
Have you got a favourite story that you have written?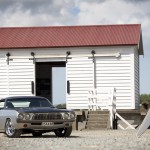 Not really. I've lost count of how many I would have done now, as I do the majority in NZV8, even though I'm the first to admit I'm far from being the best writer we've got. It was an honour to write the first ever cover car article for NZV8, but I can't think of a favourite off the top of my head, although the one on Steve Murphy's crazy hillclimb machine was kinda cool I guess.
What's the worst thing a car owner can do when you're trying to get their story? I've heard of a few nightmare owners?
In the V8 scene we don't deal with too much of that. The guys are generally a bit older and not so focused on trying to be cool, which I think is a bit of a common thing in the import scene at the moment. Just chill out and let the car speak for itself. If you've got a cool/feature worthy car, we'll feature it. I want to see cool cars in magazines as a reader as much as I do as an editor.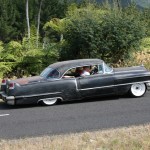 Don't tell me your car must go on the cover. I don't tell you how to do your job, so don't tell me how to do mine. If it's good enough, it will get there. It's the editor's job to make sure that the car on the cover has a broad appeal and will sell magazines, if it doesn't, they're the one who will be getting looked at from those who pay the bills. So saying your car must go on the cover is only going to get the editor's back up more than anything else. I've got no problem with not featuring cars where the owner says it must be on the cover or not featured at all; at the end of the day, I don't need to deal with people like that. I'm confident that our magazine is better than the competition, so you're still better off being in the middle of it, than the cover of the others. If you're building a car, and having it on the cover of any magazine is a goal, do not paint it black! Bright colours get attention, attention-getting covers sell well.
How do you find an angle for a story? Does it just happen or do you try and use certain themes? Do you approach cars with a plan in mind?
The main thing is getting the story from the owner about what's gone into the build. Chances are that you'll find a theme from there. I'd love to have more time with articles, but unfortunately, due to the nature of the game, it doesn't work that way. On a busy day I'll do three car articles, whereas a freelancer may take a couple of weeks to do one.
Car journos are a bit like mechanics, and often have unfinished project cars, what's in your garage?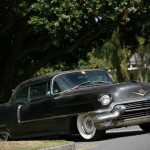 There's always something interesting in the garage! I like a bit of everything, so there's a mix. My fiancé and I have a 1956 Cadillac Coupe DeVille, which at this stage is purposely not shiny. All the mechanicals are new, as is the interior, but the paint and chrome are all original and faded. There's a big resurgence in that type of look at the moment, so plenty of people are into it. It's funny, in a few minutes you can get people saying "you better not paint it, leave it as is", then you'll get the "oh… when are you painting it?" Most of the car people get it as is, where as Joe public thinks it's a piece of shit…we're happy with that.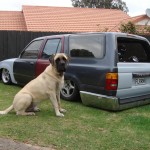 Till recently I had Project Floor Runner sitting next to it. That was a Hilux Surf body on a custom chassis with a 1JZGTE in it. It was bagged with a fully detailed undercarriage, which would sit hard on the floor. I'd love to have seen it finished, but ever since getting ripped off for work on it, it just ended up making me angry every time I looked at it. I was stuck, because it was going to cost a lot to re-do the substandard work that was already paid for, but it was never going to be right if I didn't. After a couple of years of trying to work out what to do, I ended up putting it on TradeMe. I hope the new owner has success with it, it's still a cool car, and different to anything else out there.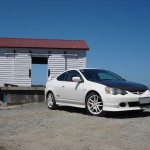 The daily driver at the moment is a Commodore Wagon, stock as a rock, but low enough to run aground on cats eyes. My fiancé has a Type R Integra, which is always fun to drive, and recently we've been looking at either building a pro-touring style station wagon, or a rat rod…
You live a life surrounded by cars, do you rate yourself as a driver?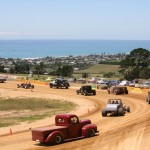 I'm not going to claim I'm the next Shane Van Gisbergen, but I've been lucky enough to have spent a bit of time on race tracks; both in the drivers' seat and with professional drivers driving, as well as a few different driver training experiences. So I think I do okay.
What's the hardest part of your job?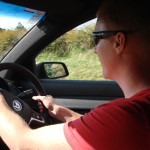 There are so many things that go on behind the scenes that readers will never know and never see. I'd love to have twice as many pages each month as we do. We've got such a great scene here and there's so much going on, that filling the pages would be easy. Time is always an issue for anyone who's dealing with monthly deadlines also. If I had more time, I could do all sorts of things.
How do you deal with "bro…giz a feature" when a car just doesn't justify it?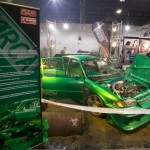 It's hard. I know exactly what it's like being a car owner trying to get into a magazine, though, which I think does help. No matter how good the car is, it's always going to be the owner's pride and joy, so telling them it's not up to scratch can be quite disheartening for them, and there's no easy way to do it. I've always managed to explain to the owners the reason why though, without putting their car down at all. Plenty of the cars that I say no to, I'd love to own myself. But there's a difference between a cool car and a magazine car.
What have you seen change in the industry? What do you like/dislike?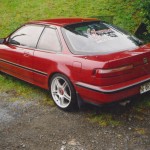 I probably sound like a grumpy old man when I say that the internet has definitely changed things. When I was growing up (not that I've done much of that), we used to hang out for the next magazine to be on sale so we could see the latest gossip. If you missed an issue, it was like you were out of the loop and didn't know what was going on in the scene. These days, the results can be in your lap from an event that's finished just minutes earlier, no matter where you are in the country.
The 'hellaflush' thing pisses me off, or maybe just makes me laugh. I'm all for good wheel fitment, but that's not the sole reason to build a car. If you build a car and as part of that it has a good stance, then sweet, but a piece of shit that's "flush as" is still a piece of shit. Aggressive offsets and minimal guard clearance isn't new… Why do you think plenty of cars in the 80's were getting bolt-on flares? Back then they didn't do it so some noob on the internet would applaud their "sweet stance" though, they did it because their hotwires were too wide for the back of the Cortina…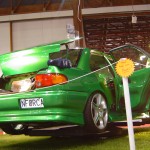 Too many people are trying to focus on being cool (most likely to people they don't even know on the interwebs) than actually building cars because they like cars, or building things to their own taste, even if other people don't like it. I'm all for doing things differently, and I think these days people are lacking creativity with their builds.
The drag scene has advanced hugely, with tube-framed cars being built, etc., but the show scene has gone backwards if anything from where we were five or so years ago. The import street scene seems to have died off too, which is a shame. Despite what the TV and newspapers may say, not everyone who drives a modified car is a criminal, or will kill themselves in a massive crash. I've met some of my closest friends from cruising the streets of Wellington many years ago. I actually first met my fiancé back then too!
It's good to see the V8 scene and the import scenes have been coming closer together in recent times. The V8 guys are becoming more interested in technology, like EFI, turbos, etc., and the import scene is beginning to respect its heritage too.
Journos often dabble in photography, any favourites you want to share? And the story that goes with them?
I'm probably the least photo-savvy editor of them all, generally leaving it to the pros (Adam Croy usually).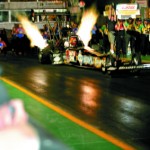 Standing on the start line at the final round of Top Fuel at the Australian Winternats and trying to capture the moment when two 8000hp 4-second capable dragsters launch was an interesting experience. Anyone who's seen a Fueller run will know that the feeling can't be described with words alone. The photo was pretty blurry, but I managed not to drop the camera, and actually got the cars in the frame, which was a surprise.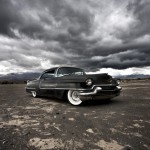 We recently drove the Cadillac to Wellington for Americarna, and stopped on the Desert Road on the way back for some pics. There was a massive storm coming in, and we managed to get some good shots just before it pissed down. This is one of Adam's pics. I've got similar ones which I took on my phone, but I think this one captured the moment the best. It was just one of those times when everything came together perfectly.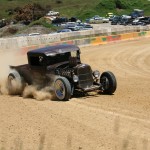 The Jalopy DustUp held at Waihi Vintage Speedway was a fantastic event to take photos at. It was super laidback, with very cool cars and in an awesome location. I got this shot of Mike Tripae's truck just before getting told off for sitting where I shouldn't have been.
What do you do to get away from the 'automotive scene'?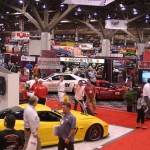 I guess I live and breathe the automotive scene, that's why I do what I do. It's certainly not for the money, nor the accolades. Sometimes it's good going unnoticed at events though, as I like to be there for me, as much as I need to be there for work. I've been to events where I've hardly made it out of the car park as I've got stuck talking to people, then by the time I get in, everyone else is leaving, which can get annoying.
I'd like to say that travel is on the list, but we haven't managed to get away from the automotive scene on our last few trips. Somehow we always end up at a drag strip or SEMA…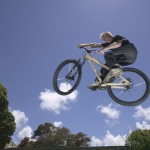 I grew up with mountain bikes, BMXs and trials bikes, and am still into riding, but haven't really done a lot lately. I far prefer the tracks in Wellington to Auckland, and weekends without car events on are few and far between.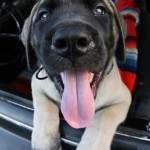 Over the last few years, we've done some major house renovations, and being too cheap to pay people I've done most of the work myself. By the time we've done that sort of stuff and taken the dog for a walk, etc., there's not really much time left.
Lastly, what would be your dream feature? Car? Venue? Team? Anything?
Always the next one! I don't have a specific dream feature as such. I'm always looking for the next new and exciting thing, and always trying to make the next magazine issue better than the last. Of course we couldn't do any of it without the feature car owners, or event organisers, to which we're eternally grateful. As we are to the readers who buy the magazines, so we can keep doing what we do. Oh, and I should say thank you to my lovely fiancé for putting up with me too…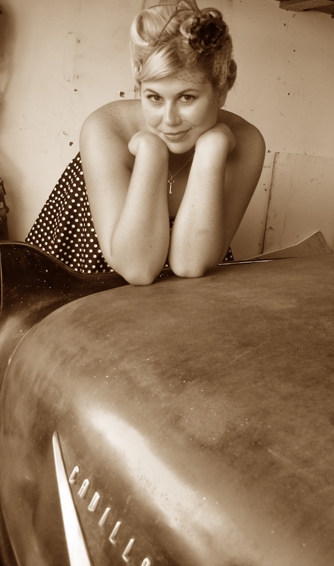 Todd, Thanks for your time and going to the effort of scanning those OLD photos of the dirty old integra from back in the day. I'm sure people appreciate the insight into the world of a magazine editor , and perhaps have a new appreciation for just what it takes to do your job. Now tell me….with an animal that size (Dozer is 85kg of English Mastiff) are you ever tempted just to say "the dog ate my article/car/house" …..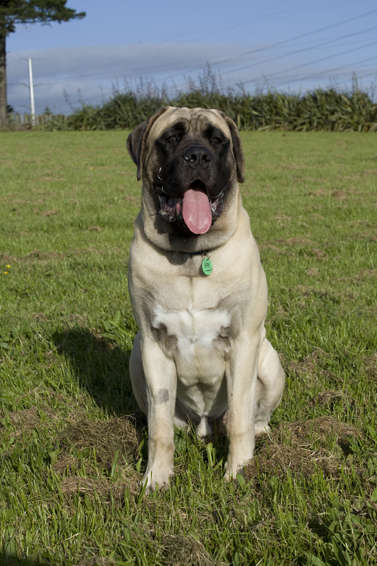 For more images visit the gallery, I couldn't fit them all in