Events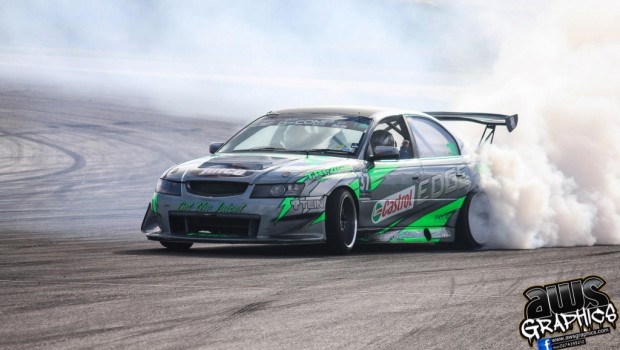 Published on May 7th, 2013 | by mrgrumpyninja
0
Woolhouse takes out D-Comp
A last minute decision to head to Taupo for the annual D-Comp put on by Drift Motorsport NZ paid dividends for Daniel 'Fanga Dan' Woolhouse as he came away with another event victory in what will be perhaps his most successful season ever. With Round 6 of D1NZ delayed at drivers request, Woolhouse remained keen to keep his head in the game and added D-comp to his schedule as a means of getting valuable seat time on the Taupo track which will play host the the series deciding grand final of the National Drifting Championship..
The Castrol Edge Commodore would have been among the favourites in a competition that sees a mix of regular pro and pro-am competitors in one field, but this event tends to bring out that special performance from many and 'Fanga Dan' had to work hard to get through a well performed field.  A qualifying result of 2nd in a slightly different from normal judging format had the team feeling good but still wary of a field that contained the likes of #1 qualifier Nico Reid, Southern Powerhouse Troy Forsythe and this years rising star Zak Pole.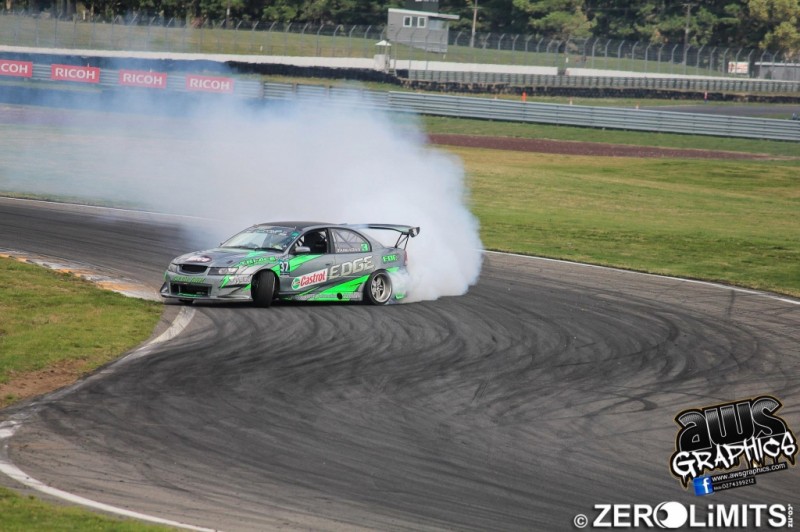 Battling Ricky Lee in the high power PPRE built RX7, Woolhouse would take the win and move on to a tough battle with Joe Kukutai in the AK Auto Customs R32. Kukutai would be called for the win, but to his credit admitted he was spinning which had caused the Castrol  Commodore to make contact, an OMT call made by the judges to be fair to both and Fanga Dan going through on the re-run.
Bruce Tannock in the Achilles S13 then stepped up to the plate and looked fast, but made a mistake and handed Fanga a pass to the finals against Troy 'the Family Guy' Forsythe, who had trailered all the way from Christchurch.
Forsythe took the fight to the Castrol Commodore, with both drivers known for aggression, but with wet conditions thanks to intermittent showers, the Southern Man made a small mistake and dirt dropped, leaving the Castrol Edge Commodore to take its third event victory for the season.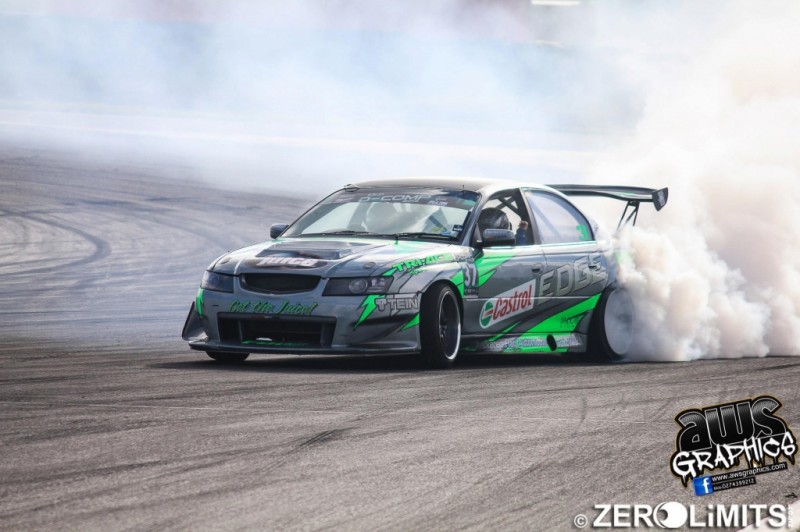 Post event, Fanga was heard to say  "I never felt like I was battling Pro-Am's, they all drove mean today and I learnt a thing or 2 chasing new drivers " , praising the efforts of all.  That is what makes D-Comp special, and perfect as a one off combined event .
Fanga Dan and FDC Motorsport wish to thank all theirs sponsors for continued support, and hope to see you all on the 22nd of June at Taupo as Fanga aims to lift the 2013 Drift King Title.
Images appear care of Johnny at Zerolimits . Please do not reproduce without credit