12 Rounds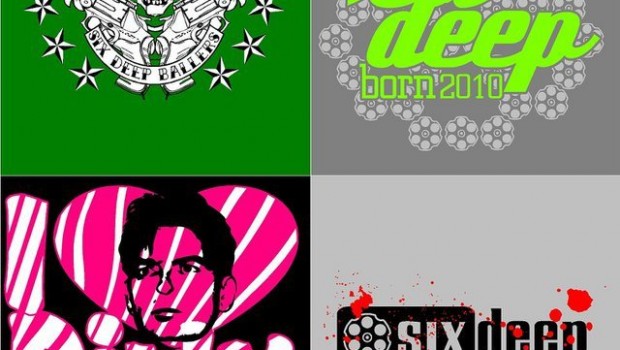 Published on June 22nd, 2011 | by mrgrumpyninja
2
The Six Shooter with SIXdeep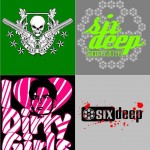 Its gonna be a busy next few weeks I think, I have some pretty awesome interviews coming up over the new few weeks, and I have been sitting on this one for a few days as there was a whole media/image campaign to go along with it. Unfortunately we just couldn't pull it together, as well….lets be honest it involved getting drifters to the same place at the same time, and that's up there with asking Paul Henry not to be a c**t as a task, or a fat kid not to eat the last piece of cake.
This is the six shooter, its a quicker version of 12 rounds, its designed to give you a quick insight into the subject without being the longer read some of my other works are.
Kicking things off, are the boys from SIXdeep, a fresh new T shirt design co, who are getting behind some top NZ drift talent.
Meet the lads behind SIXdeep, who are ya boys?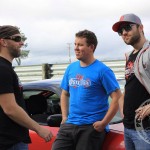 Hi I'm Daniel (left) – Often referred to as the old grumpy half of Six Deep. And I'm Kurt (right), the almost as old and even more grumpy half…
Whats the inspiration behind SIXdeep? How do you come up with fresh ideas for prints?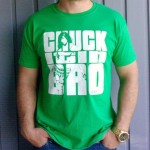 Kurt and I were driving home from the first day of snowboarding last season talking about how great it would be to one day just be able to bum around the world boarding and not have to do a 9-5 grind.  T-Shirts came up as a side gig that had potential to get big so we fronted up some cash and brainstormed through many many many names and SIXdeep is where we ended up.
The print designs we do are a mixture of our logo and just every day stuff we dig.  The CHUCK IT IN BRO came about from a saying mates and I have had for a few years based on story about a guy taking a girl home from the pub and coming out of the bathroom to find her……… hrmm that's probably a story better told in person.
Do either of you have a formal background in fashion or design? How did you get started?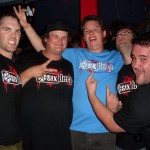 Dan- Nope no formal stuff with us.  I'm a systems engineer for a large IT company so about as far from design or fashion as its gets.  A few years back I bought a 2nd hand vinyl cutter from trademe to mess around with and I've done a few stickers for people so that's really how I started designing things.  I like witty or stylish tshirts that aren't common so we pretty much spitball ideas & concepts back and forth till we get something we agree on.  Not always the fastest or the easiest process and there can be some tense msn discussions haha.
Kurt I'm an Engineering Technician for a civil consultancy so do some roading/civil design work but have never had any experience in the clothing game. As Dan has said, we often don't agree on things straight away, there's often weeks of 2 steps forward, 1 step back before we finalise anything. Its all part of the process to make sure we're creating things that we hope people will like and want to buy. On top of that, there's our day jobs to get in the way of it all as well.
You guys are getting right behind a few drifters in NZ, who's on the team and why?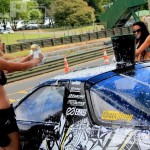 Yea we are both into drifting (I used to compete in D1NZ rather unsuccessfully back in '02) and it seemed a logical place to start with some advertising and brand recognition while hooking up mates with some threads.
In D1 Pro we back:
Paul Tomlin – S13 Silvia
Matt "Chuckie" Jackson – FC RX7
Andrew Redward – FC RX7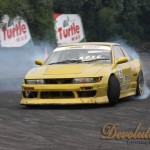 Jason Sellers – C33 Laurel
In Rookie (to be renamed this season i think)
Nathan "Nate Dogg" Steel – S14 Silvia
Matt "toffee" Sellers -  S14 Silvia
If I'm not wrong, you guys are refugees from the car scene? NZH , Team Drifters? All Motor group? You haven't strayed to far. Tell me what you miss about the old days? let me guess,its the no helmet 4 up open days at manfield : )
Haha yea I'm an old man now so I've been around cars for a few years and got around most of the forums.  Had a '91 Honda Civic GTi so started off at NZH where I think I'm part of the old school crew club.  Later on after hanging with Team Drifters, I bought an A31 Cefiro Turbo with a mean 4speed auto and spectated at the first D1 event.  JT and Justin inspired me to convert 5speed and it all snowballed into my drift team – D-Unit.  A few moons have passed since then, and far too much cash into an S14.  I've just picked up a C35 Laurel for a cruiser and I spend most of my time shooting the shit with the bunch of GC's on s-chassis.co.nz

Old days haha yea many drinks have been had reminiscing the good old days.  A sticker I made is still on James McDonald's sick 180sx – 04 Glory Days!  Open days were awesome, some of the best times I had were "test days" or car club days were there would be just a handful of close mates beating round the track all day.
Kurt- I haven't really been into the car "scene" for as long as Dan. I think I bought my first decent car in '03, an SR20DET 180SX. Its all been downhill since then (well for my bank account anyway). I also roll in a C35 for a daily and I'm currently building an R32 4-door so I can get to some track days.
Whats the next step in the plan for world domination?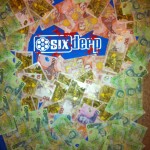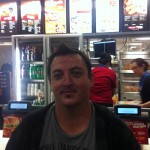 We've got some new Athletic style hoodies coming out shortly for Winter and I've got a few ideas rattling around for some song lyric themes and some more story based designs that again are best left for a drunken D1 after party discussion….
Next step really needs to be some serious marketing and just try to continue putting cool stuff out there. Here's legendary D1NZ personality  T- Boon repping our product hard !
Thanks Boys…… way to kick off the Six shooter in style…..let's celebrate by giving some stuff away
Like the SIXdeep Bomb T shirt shown below modeled by Dan?? Want one??  Well Check the comp out on the MGN Facebook page.
Photo credits to – Devolution Photography