12 Rounds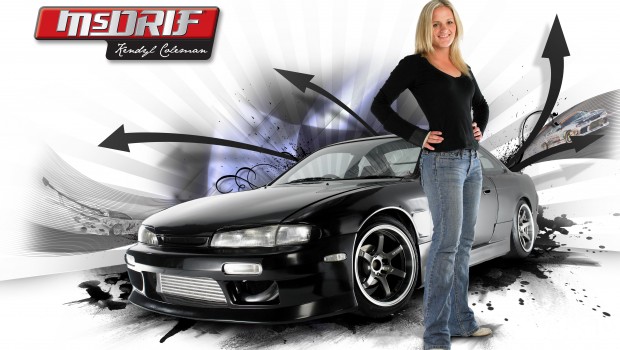 Published on September 27th, 2011 | by mrgrumpyninja
1
Skids, Small Business and being a TV Anchor…this is Kendyl Coleman.
She's on your TV screen more and more often, yet you can also find her underneath a car changing oil or behind the counter sorting you out a deal on the latest performance parts.
Something of a Hamilton legend, and no stranger to destroying a tire or Two or Three wheeling down the streets of whangamata…
This is Kendyl Coleman….Pitchick.
Usual starter for 10, please introduce yourself. You might as well do it in your best TV voice
Hi, I'm Kendyl Coleman from Hamilton.I'm 27 and I own and operate Xtreme RPM, a Race & Performance Motorsport Parts Shop, and as a part time job I have another company called Pit Chix which teaches girls about cars. I also do some part time TV work for D1NZ and Fujitsu Motorsport.
Wow..just typing that I have no idea how I manage to get it all done!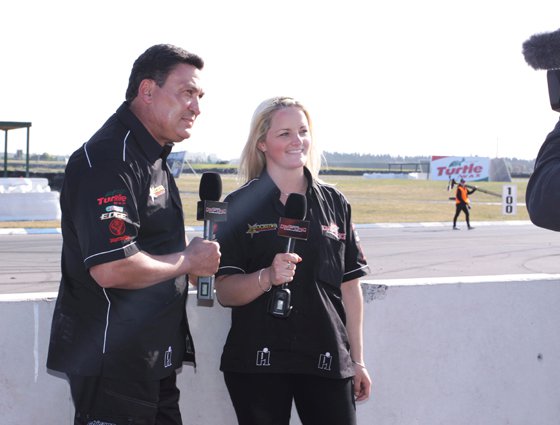 You've been around the car scene for a while right? Sounds offensive but I am sure you started off with Old Skool Rydz or something like that?
No offence taken! Yeah, I have been involved in the motor industry since I left school at 16, so for quite a while now! I owned my first 64 Chev Impala when I was 17 and was part of the Old Skool Rydz way back when it first started out.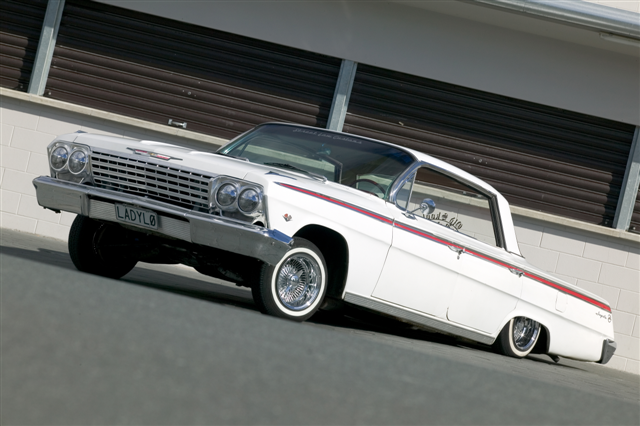 So why the switch from old cars to new, and which do you prefer?
I haven't switched  from old skool, as I still have a 58 Chev Brookwood wagon. After going for a drive in a mates cefiro about 4 years ago, I caught the drifting bug so owned my first turboed car. I have total love and respect for both old school V8 and imports!

You're a true 'car chick ' right, as in an actual trade qualified mechanic?
Yeah, I am a qualified mechanic, although have been off the tools for sometime now. I only tend to work on my own cars these days.
Did you get treated differently as a "girl" wanting to do something that's largely male dominated?
To be honest, if anything people were always interested and supportive, so it was never harder.Apart from my first ever day in the workshop, I remember that to this day that I felt sick I was so nervous. Being so young and a woman, I felt I had to really push a bit harder to get taken seriously and get respect. I found the older guys found it harder to deal with, where as the younger guys tended to think it was cool so they were really supportive.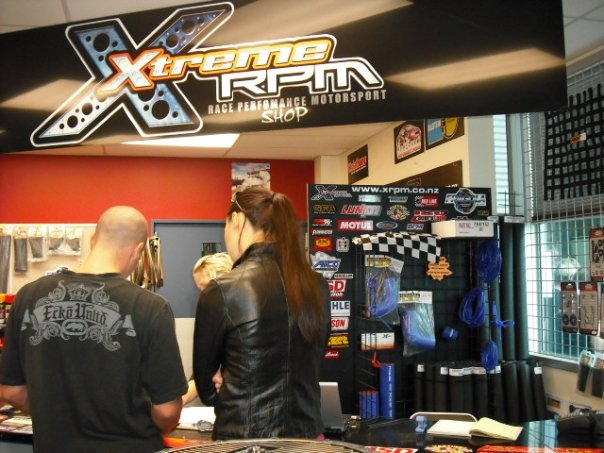 And you built your own drifter up? How did that go, ever make it to an event? Did you qualify?
I built up a Nissan S14 into a full track car, I was extremely proud of it and worked a lot of hard hours building it. However I needed a cash injection to take my business to the next level and unfortunately the S14 drew the short straw. So I made the extremely hard decision to sell it, so no I never got to compete. (Car is now with some guy called Gaz Whiter, who apparently can drive a little bit)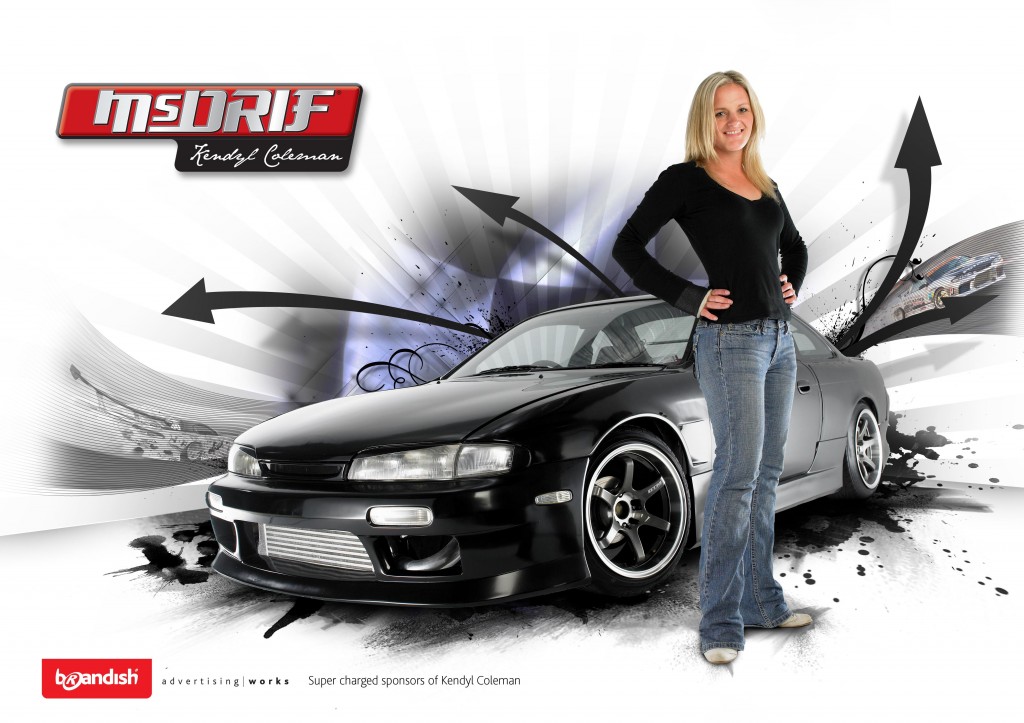 You seem to be on our TV screens a bit these days, how'd you get that gig?
I was asked to do a reality TV show Bigger Better Faster Stronger, which was my first proper paid TV gig. Then Brendon from D1NZ asked if I was able to present for D1NZ, so I jumped at the opportunity. Now the same production crew that did D1NZ, Volt TV, have employed me to do some Fujitsu Motorsport stuff and The Dirt, which is a Speedway show. TV is something I never imagined myself doing! But I absolutely love it, and now I have my foot in the door more and more work is coming up.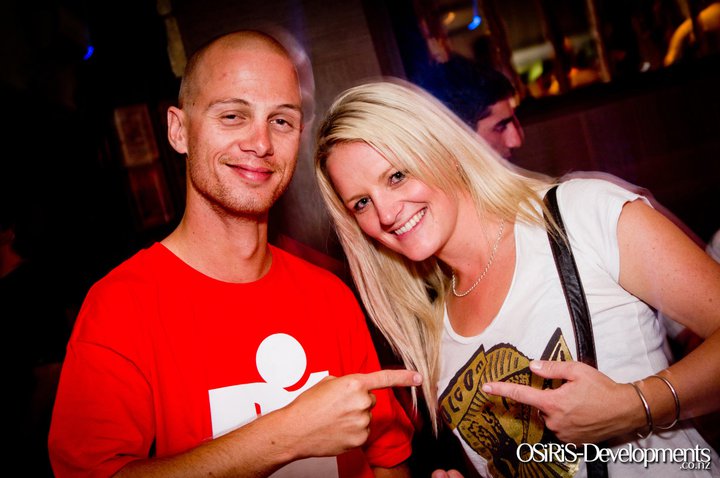 Is it hard to do? I assume sometimes that camera makes you a target for any drunk or munter in the area? How much prep or knowledge do you need to have?
I'm not high enough profile for people to recognise me in the streets, so I don't have any problem with drunken munters! (thank goodess) But people who know me get a kick out of giving me a hard time about being on TV..in a friendly way of course. The more you prep, the better you come across. So I try and learn as much as I can before I present. But I also find that just relaxing and being myself and ignoring the fact I'm on TV works well.
Now…what is Pitchix??
Pit Chix is a unique company that teaches women of all ages the basics of car maintenance. So I teach girls at schools before they buy their first car, community adult education and corporates as team building exercises. I can tailor a course to suit the level of knowledge, but most of the time its the basics like how to change a tyre, how to check oil and water, what your dash lights mean ect. read more here
So whats next for Kendyl, I assume its going to be a busy summer?
Yes I have a hectic schedule! Especially over summer as that's when the shop gets busiest and there is plenty of motorsport on which means more TV work. I am in the process of getting the right staff member to manage Xtreme RPM so I can pursue more TV work.. I'm pretty keen to see how far I can go with that.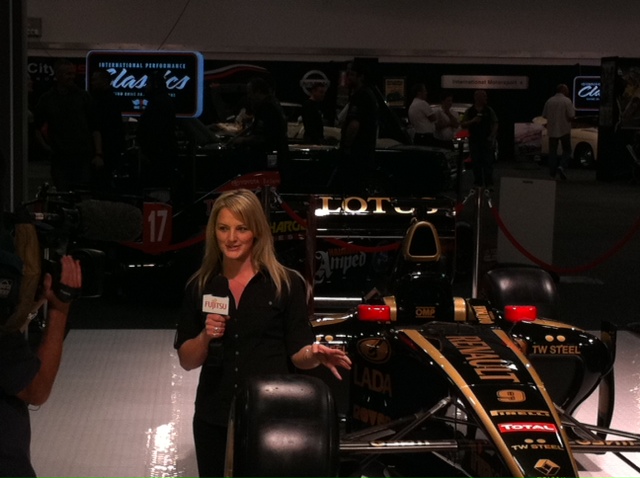 Lastly…who's your pic for D1NZ this year, and give me a dark horse too? Who's going to surprise everyone?
Well it's really going to be interesting as I know a lot of people that are making huge changes to their cars. I cant wait to see what cars roll out as that's one cool thing about D1NZ, the cars just get better every year. I have no idea, but I would like to see some of the big boys getting a decent challenge from some new up and comers!
Thanks for your time Kendyl, now…..GET BACK TO WORK!!!