Events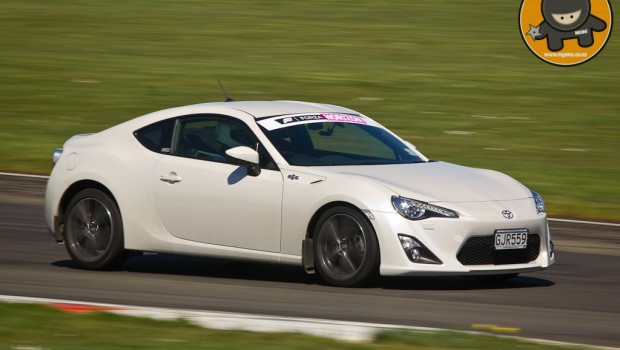 Published on October 8th, 2012 | by mrgrumpyninja
0
Round 2/3 of the NZ Superlap series by Choktography
Thanks to Motorsport Manawatu, Saturday 6th October 2012, saw the second round of Superlap NZ which was held in conjunction with IRC Summer series, Competitors gathered from around the North Island bright and early to attack the track but the weather had something else in mind. Strong winds and intermittent heavy downpours with a dash of gusty winds made it for an unpleasant day for drivers and spectators alike. A few braved the day to compete and also be entertained by their favourite Superlap machines.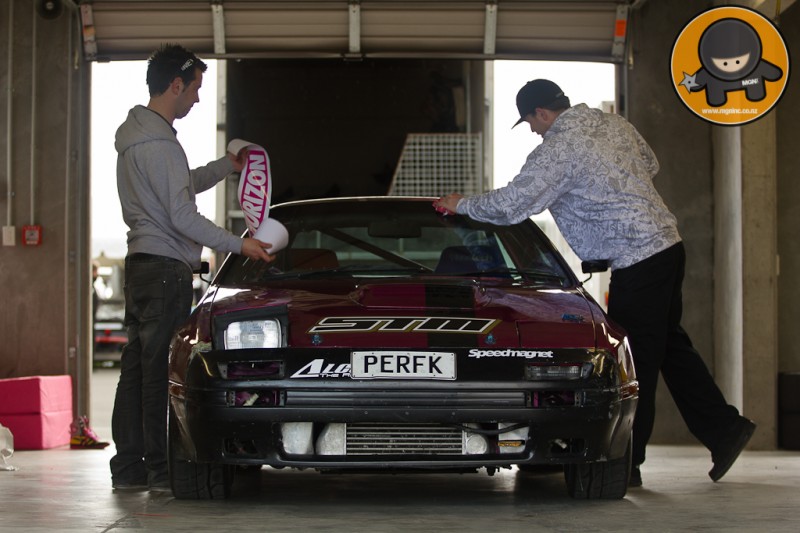 Kat Benson and Jono Lester in discussion (both probably checking Facebook)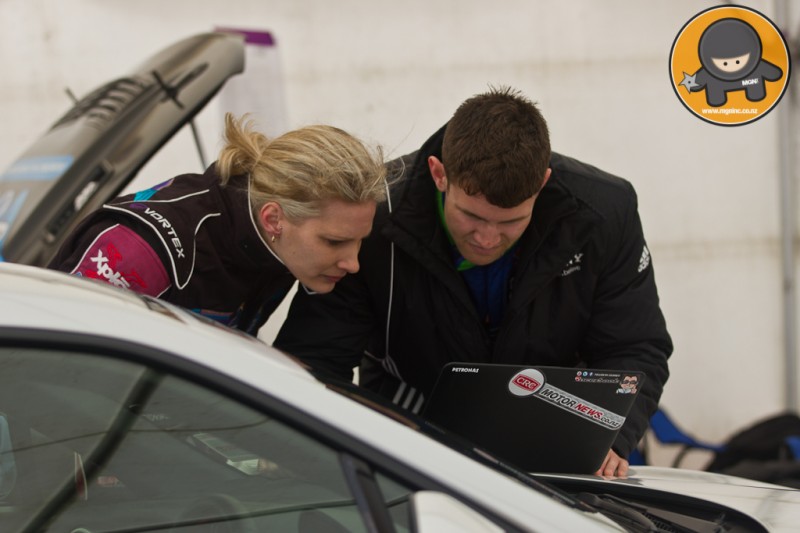 As the competitors went out for their first practise session.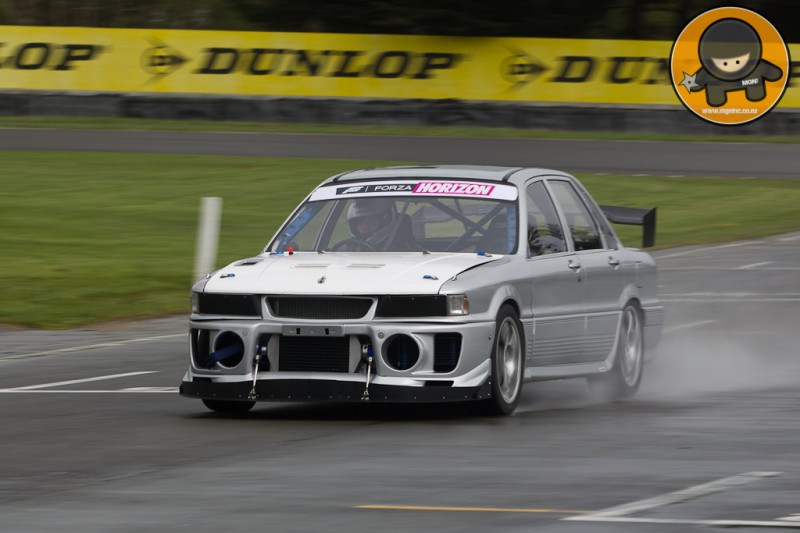 They definately didn't anticipate the track to be really greasy, which resulted in some spins and off track moments.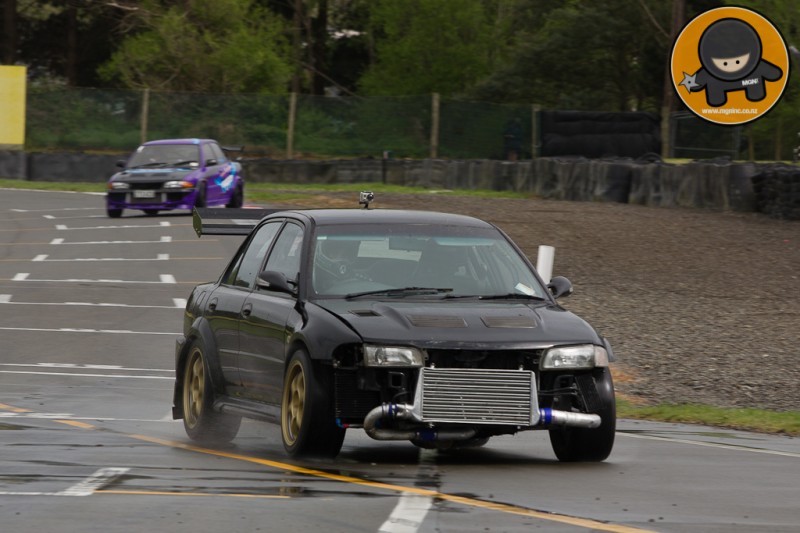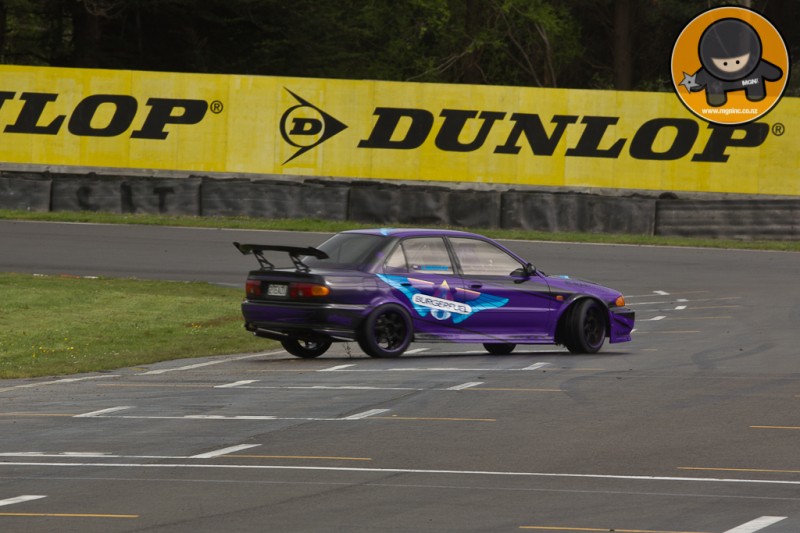 But Jono Lester did put out an impressive time of 1.27.206 in the Stock Standard Toyota GT86, which just came off the showroom floor a few weeks ago, supplied by Andre from Speedtech. This is their new Project GT86, hopefully we will be seeing a lot of good things done to this beautiful 86.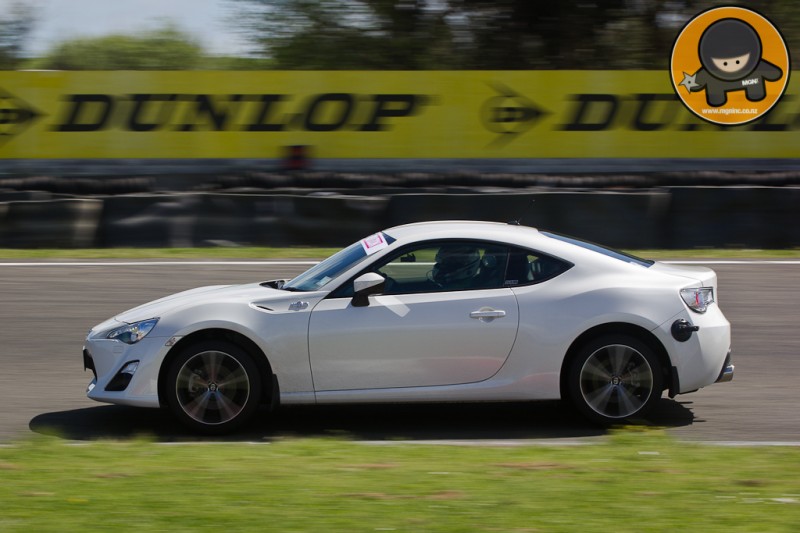 After 2 practise rounds, the event organisers thought it would be safer to not proceed with the Superlap shootout on Saturday due to time constraints of joining the 2 day IRC event into 1 and also the track surface being in the conditions that it is. This was definitely a very wise decision as later on in the day the Wind picked up and the rain just got heavier!
2012 New Zealand SuperLap Round 3 Manfield Park
When Sunday 7th October 2012 rolled around it was a different story all together! The sun was shining, with a light gentle breeze, which was a great sigh of relieve for everyone. Definitely a complete 180 from what was going on yesterday. Everyone was excited to get on the track and finally put their machines to good work.
Due to the cancellation of Round 2 on Saturday, the Shootout Lap for yesterday's round was done the following morning. Drivers jumped into their cars and did their one practise lap before heading straight to Shootouts.
Hans Ruiterman took out Pro Open with 1.11.210 in his Nissan S14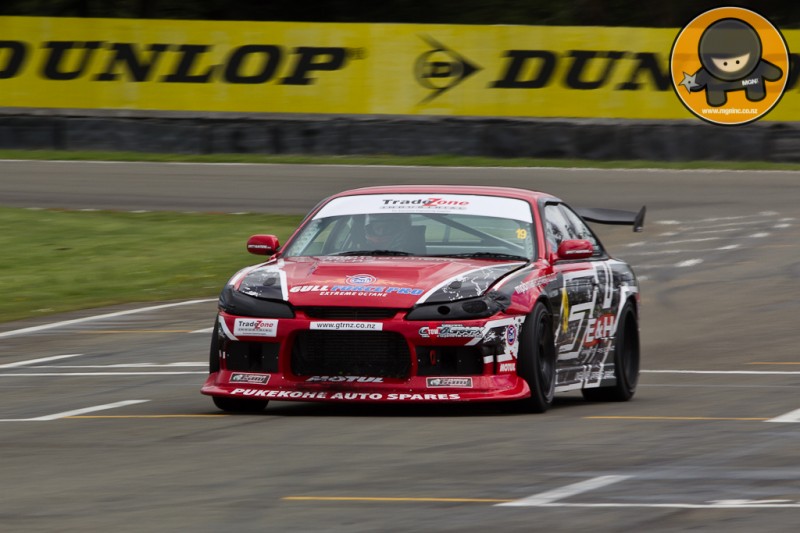 Jarred Bird with a 1:15.835 in his Mitsubishi Evolution 2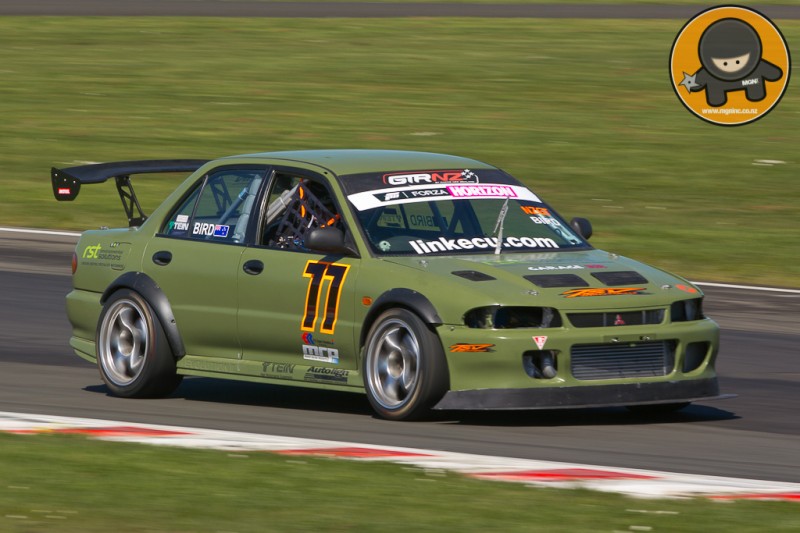 Damian Johnson with a 1.19.373 in his Mitsubishi Galant VR4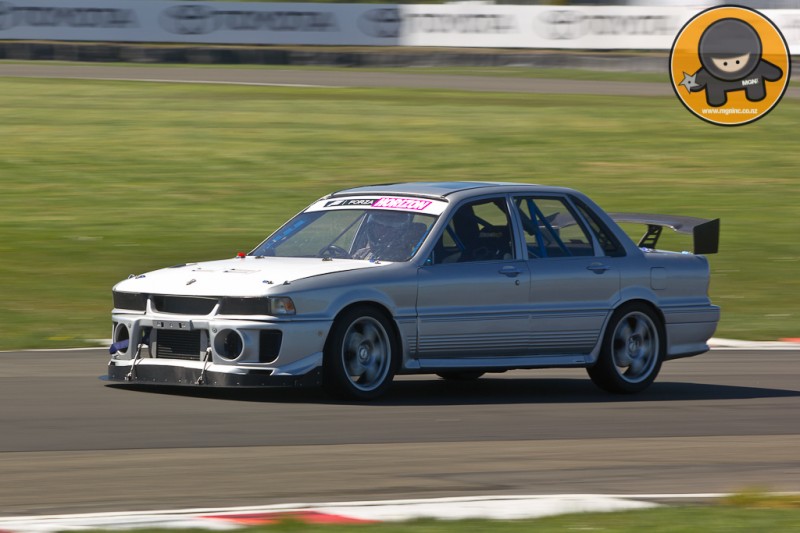 And Kerri Mareeba with a 1:22.185 in her Sparkly Pink Mazda RX7
Katherine Benson took out Pro Street with a 1.21.082 in her Mitsubishi Lancer GSR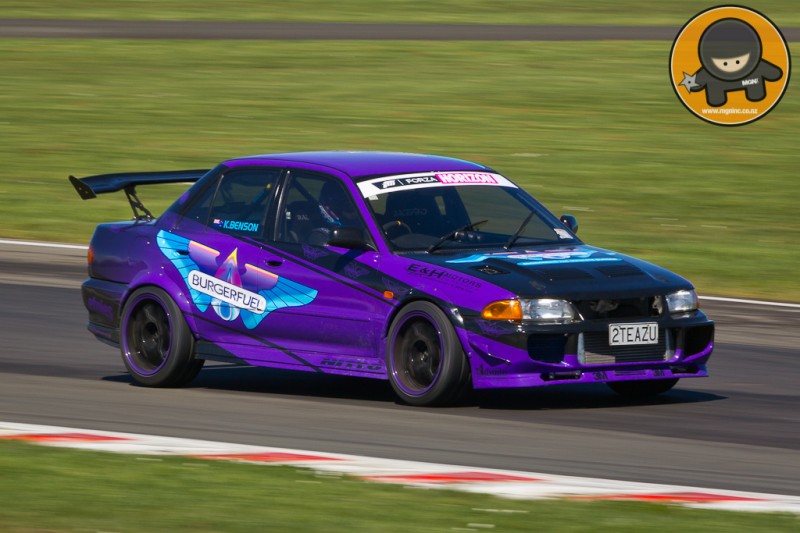 Followed by, Kobyn Mckay with a 1.33.666 in his Rotary Datsun.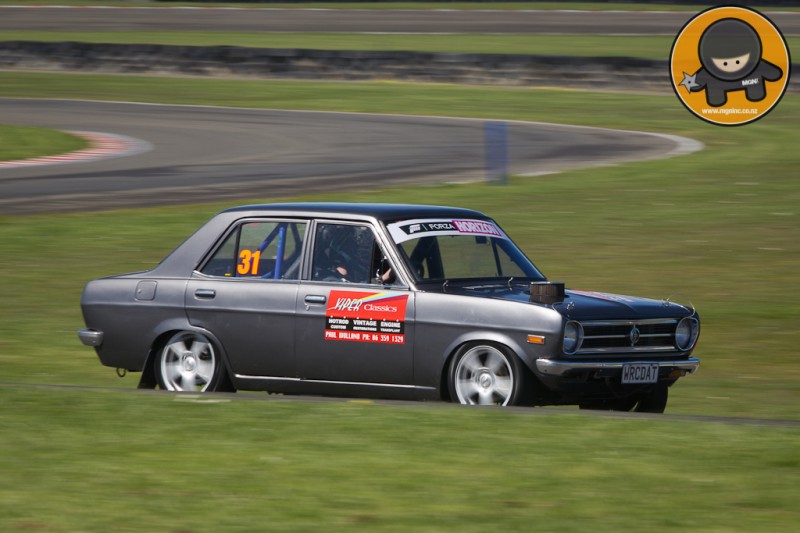 And in Street, Jason Lovejoy took out the class with a blisteringly fast 1.15.625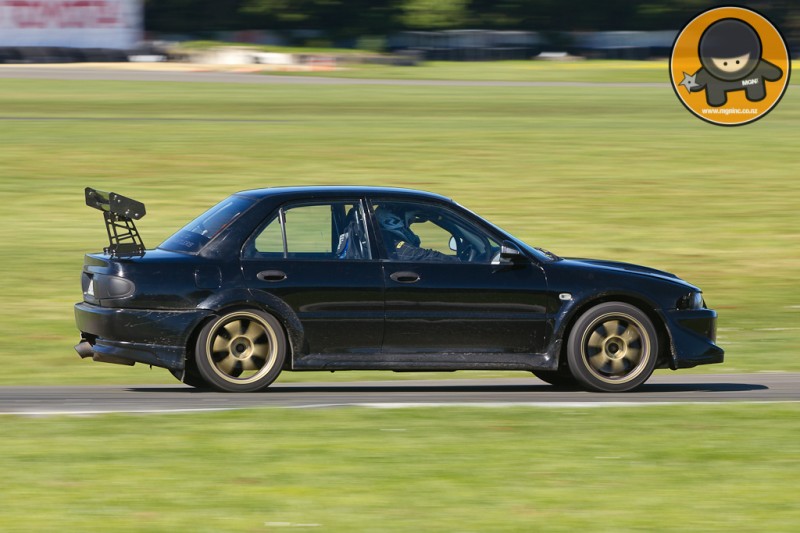 Nikolas Lowndes with a 1.25.269 in his Honda Civic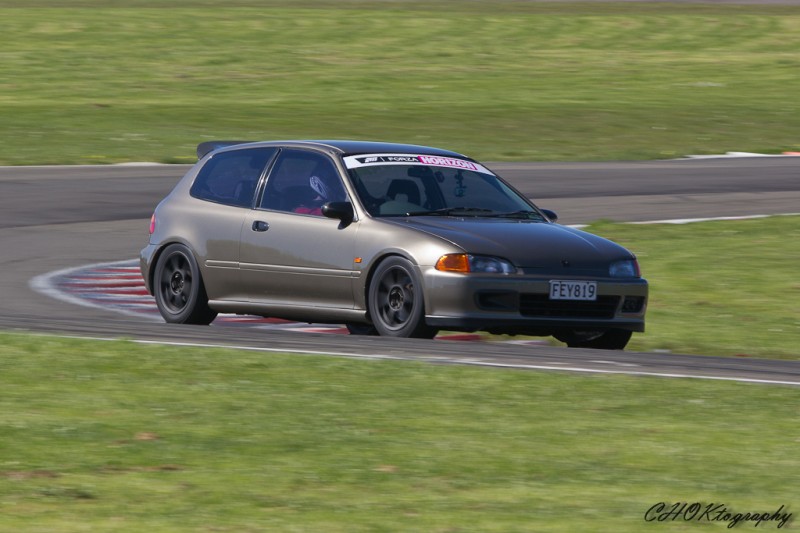 Andre Simon with a 1.26.775 in the STM Project 86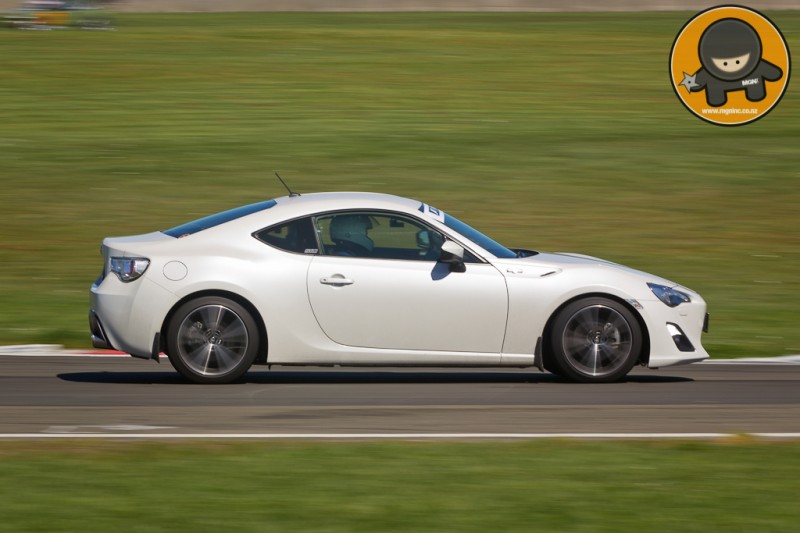 Geoff Gordon with a 1.31.076 in his Nissan skyline 350GT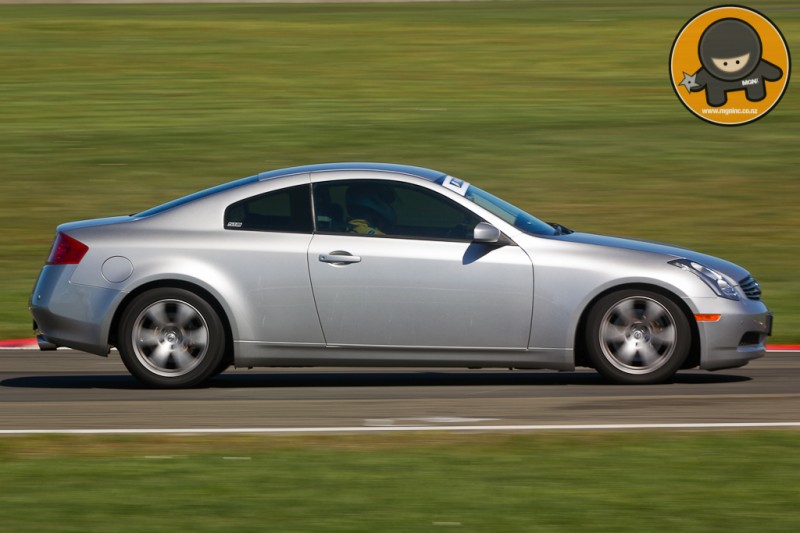 After the morning session, everyone just relaxed and did practise runs throughout the day to get those extra seconds out of the car, while spectators got to mingle and hang out with their favourite racers at the pits.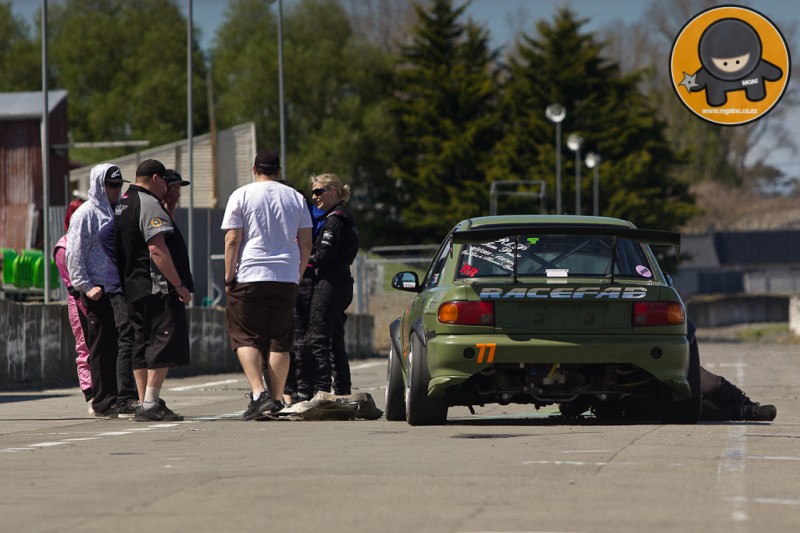 While competitors were out on track practising, Spectators got up close to the track to have a look while the race cars flew past just inches away. What an experience it was!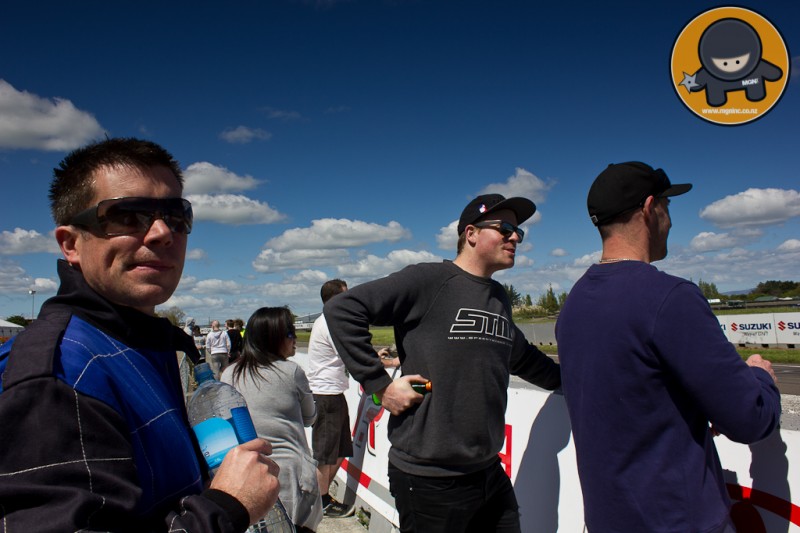 Then it came time for the Final shoot out for Round 3, as the cars rolled out everyone was in anticipation to see if their practise sessions and new settings will make any difference time wise from their morning sessions.
Hans Ruiterman was still fastest and took out Pro Open with a blisteringly fast time of 1.11.702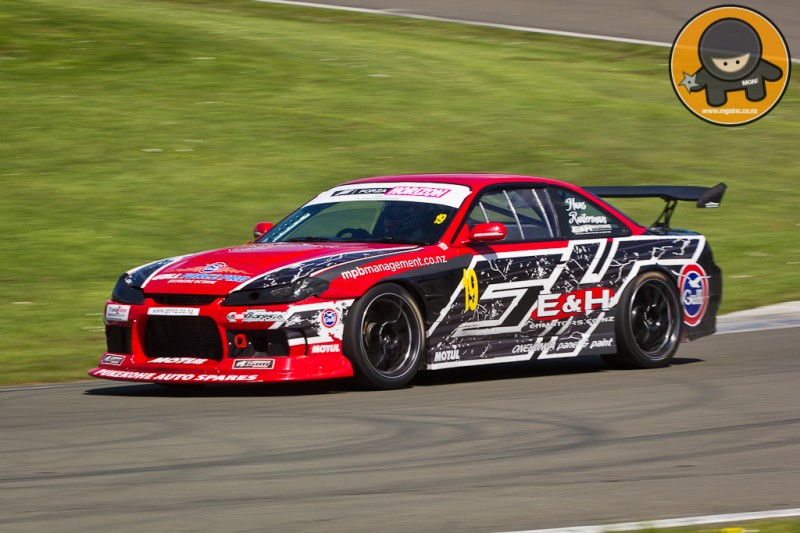 Jarred Bird was not far behind with a great improvement of 1.12.960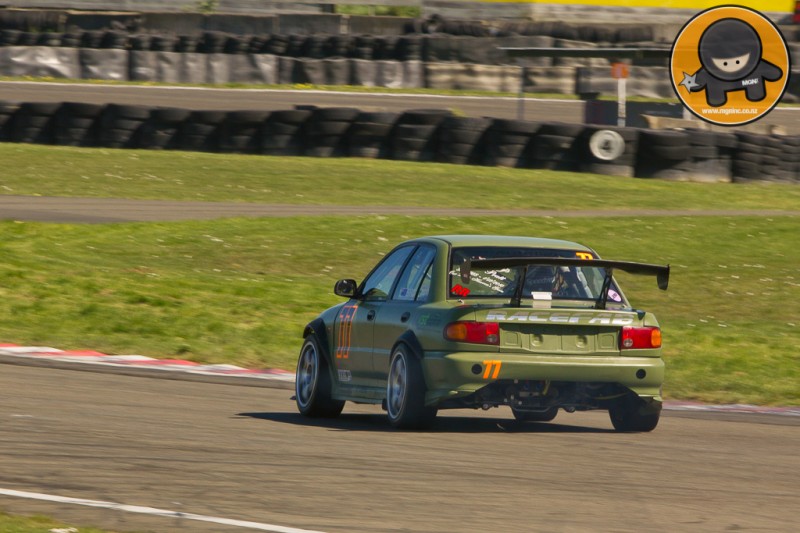 Damian Johnson also better himself with a 1.16.865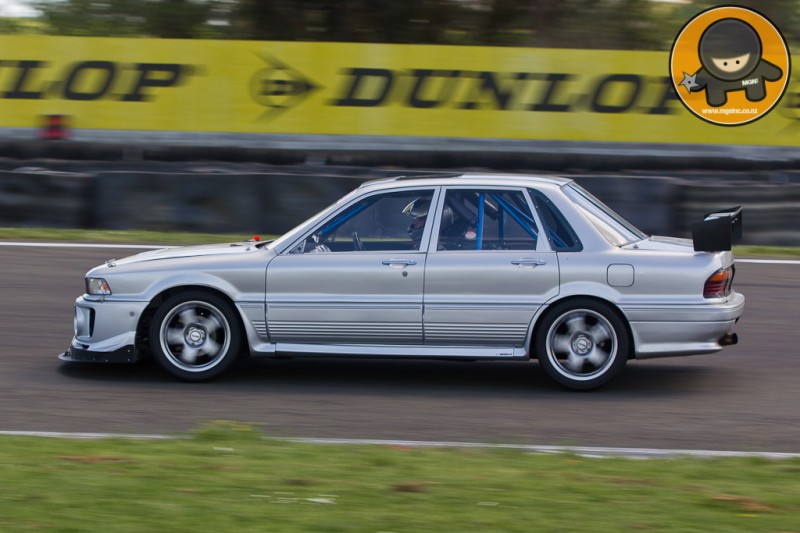 Kerri Mareeba posted a time of 1.22.073
Pro Street was taken out yet again by Kat Benson with a Personal PB for herself on Manfield with a time of 1.20.823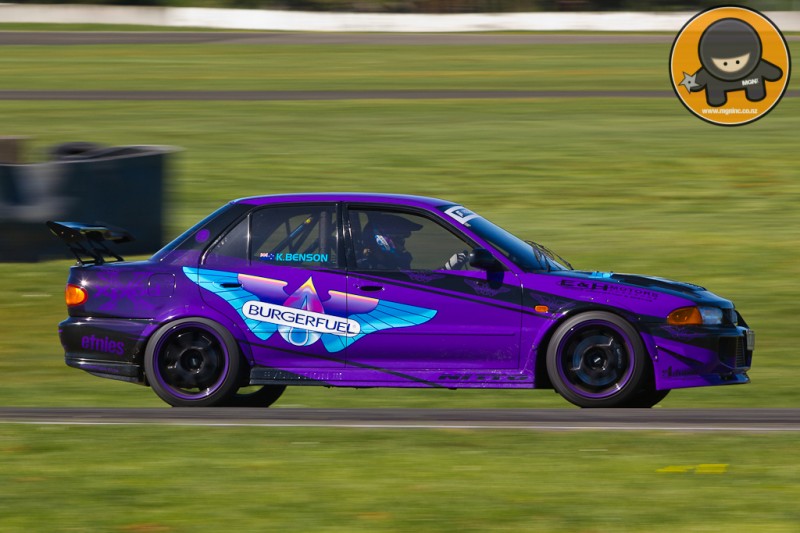 Street was taken out by Jason Lovejoy with a 1.15.284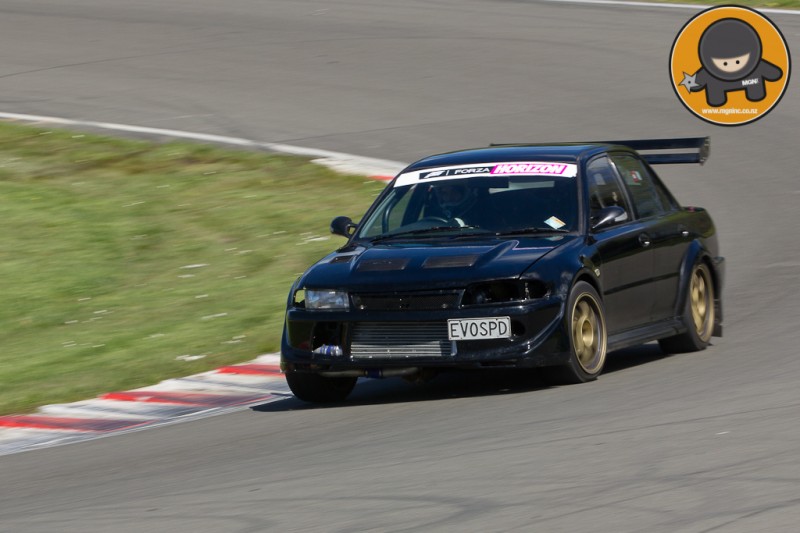 Nikolas Lowndes with a 1.26.014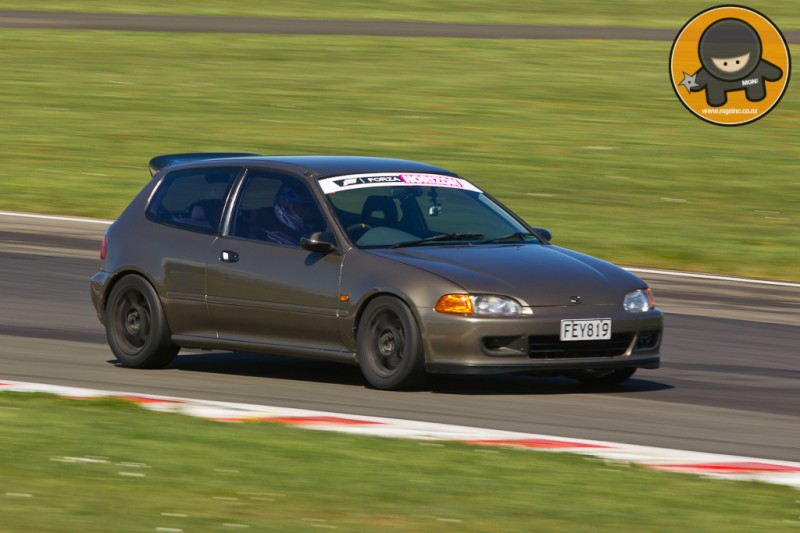 Andre Simon did a 1.27.013, it was awesome to see something this new being put to good use on the track!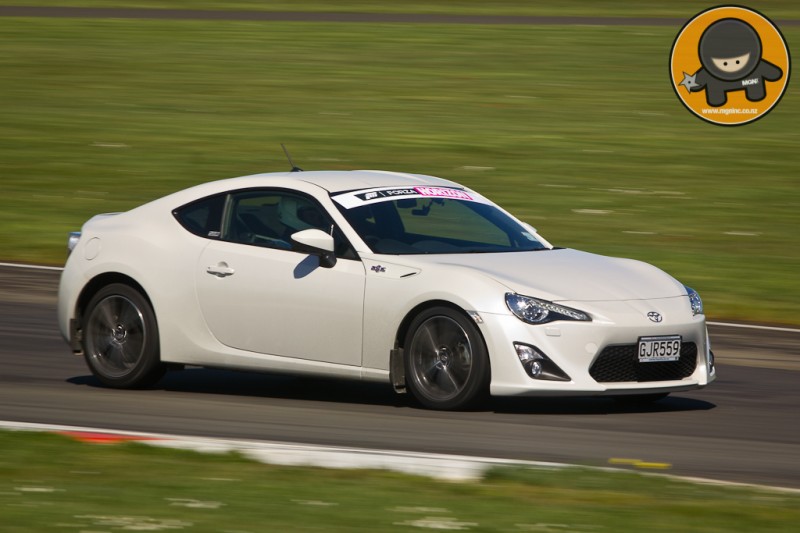 Geoff Gordon put up a time of 1.29.933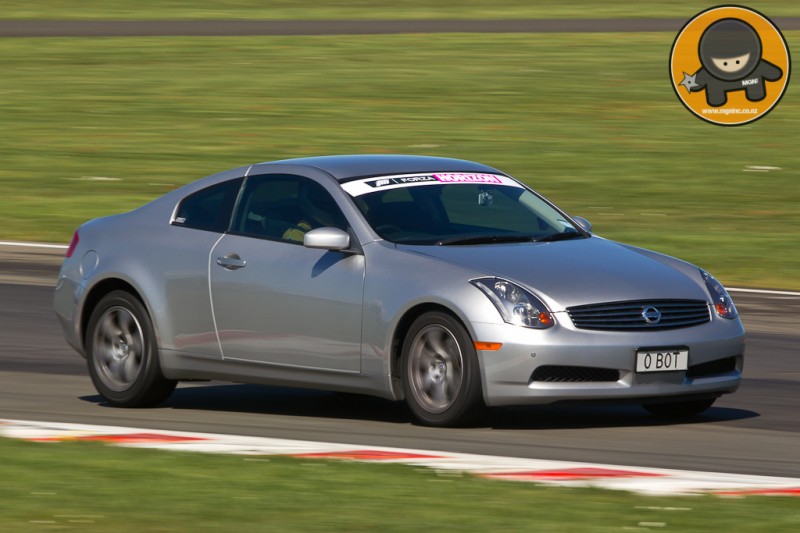 Definitely was a great day! Sun, Friendly people, great laughs, fast cars, and a whole lot more! Next time if you are nearby head out and have a look, you will not be disappointed.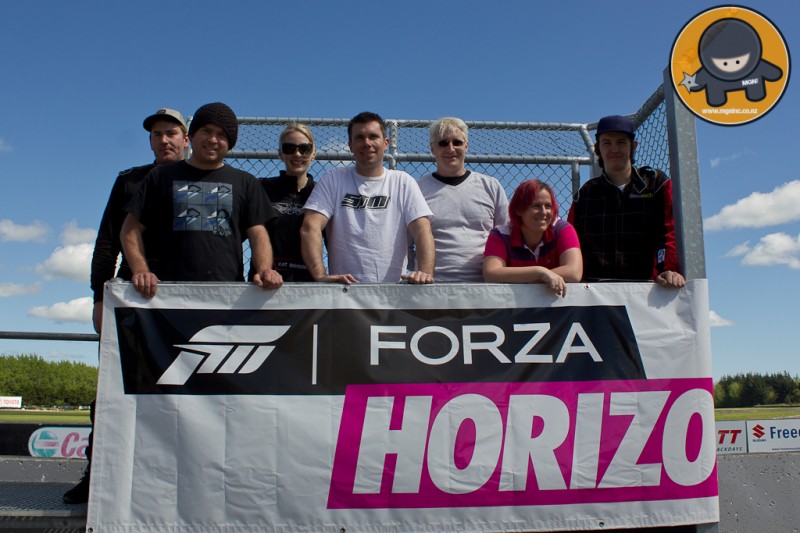 From left:  Jarred Bird, Damian Johnson, Kat Benson, Andre Simon, Geoff Gordon, Kerri Mareeba, Nikolas Lowndes
We would like to thank Forza Horizons, Motorsport Manawatu, Manfield for the brilliant day! Without the support of you and fans of the motorsport, the day would not have happened.