Sideways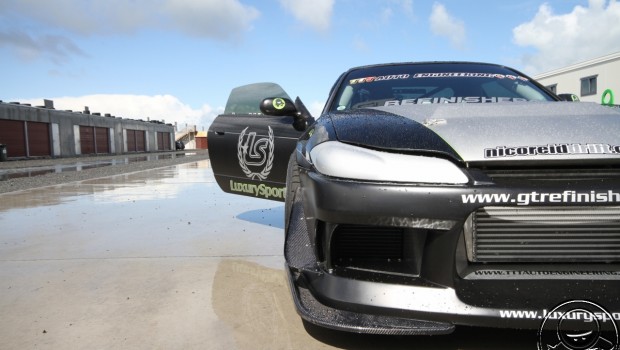 Published on October 14th, 2011 | by mrgrumpyninja
1
Real Steel- Niko Reid's new slider breaks cover
I missed out on the official unveil, so when I got a call from the Niko Reid Drift team to say they were going to be doing running in K's this morning I jumped at the chance to go have a look at the now finished S15 that will carry the hopes of one of our brightest young drift talents. I've had a bit to do with Niko recently and I think he has the potential to make a huge impact this year. Prior interview link
Built largely by TTT Automotive, and GT Refinishers with assistance from Luxury Sport and Niko's Family, this is a fairly serious piece of kit that has all the right parts to see it through a competition day. 
I am no pro-tographer, I sit squarely in Adam Croy's "enthusiastic amateur" bracket but here's what I got out of today along with the car specs as given to me. The car is getting a full feature at some point, but you'll see the car in D1 action well before then .
What I love about drifters is that when they say 9am it's always sorta there or there abouts, so when I arrived at 10.30am the car was just coming off the trailer under the guidance of New Zealands fastest Ginge- Nyle Buckley.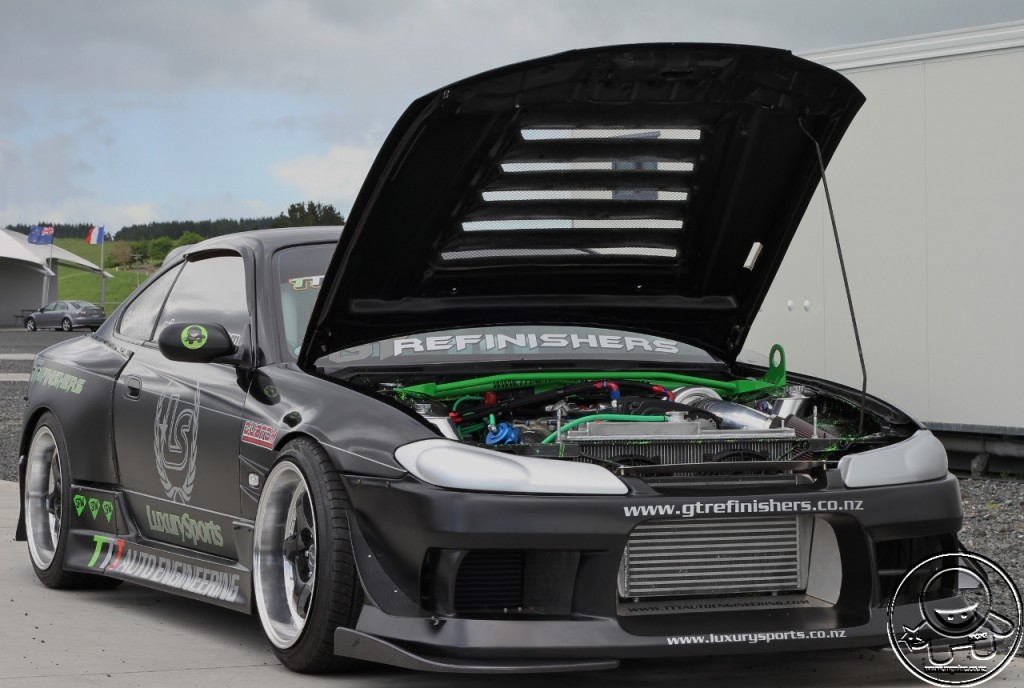 Nyle was overseeing the running in of the Hytech Engines built RB25det.  Packing a GT35/40, 2000cc juice squirters and custom just about everything care of TTT,it also sports drippings of Tial and a Greddy style plenum. Tim from TTT has really used this car to showcase what he can do, and the custom made and colour matched strut braces are a nice touch.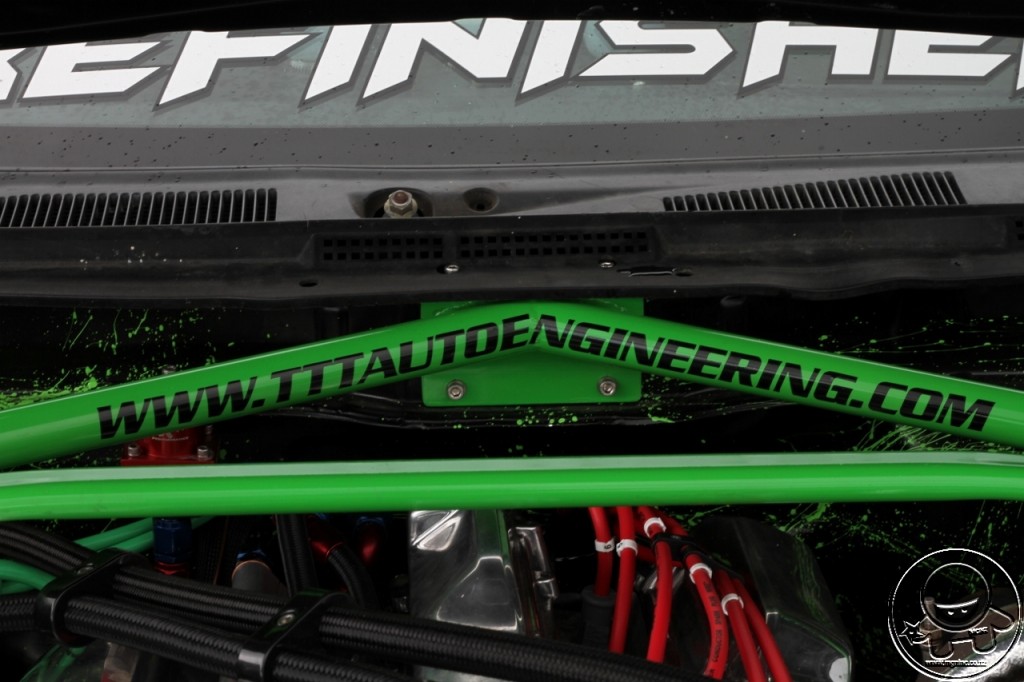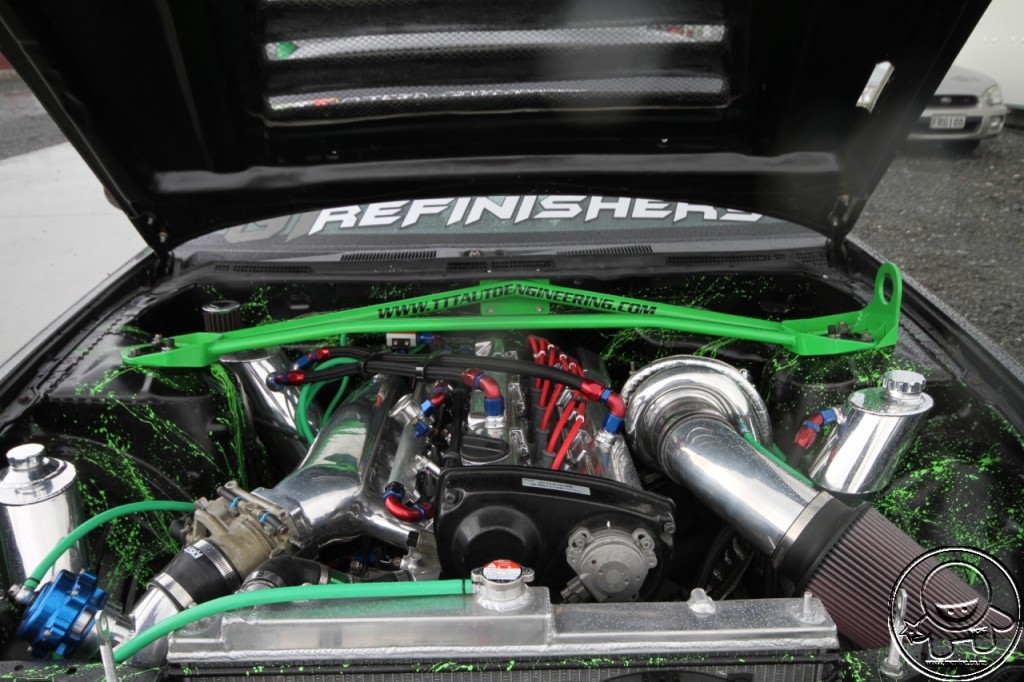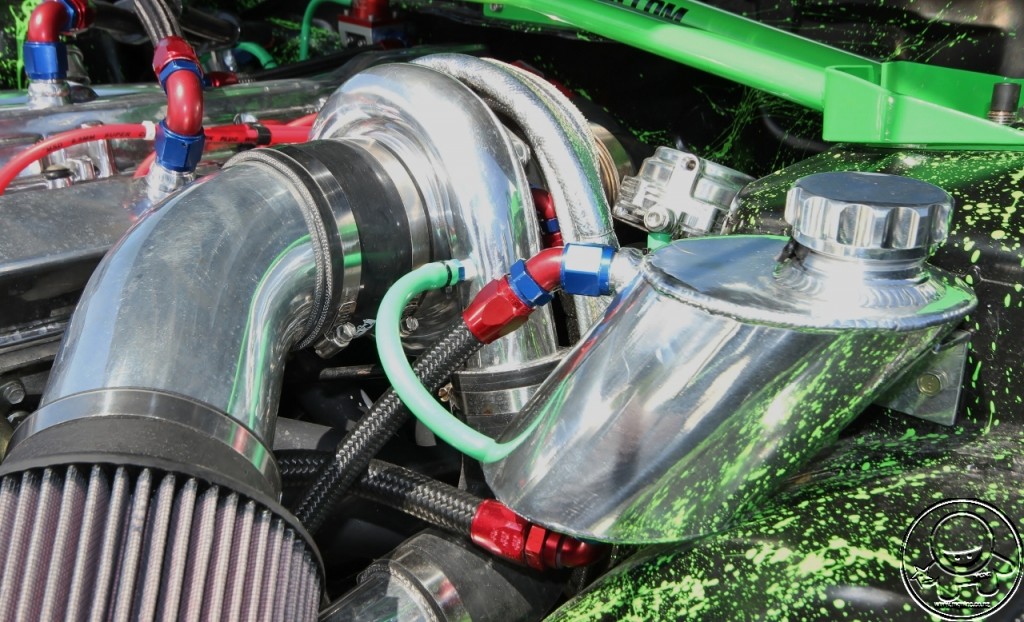 A heart like that needs some serious juice to keep it running, so the E85 fuel will be supplied to the 2000c injectors via a system that comprises a Jazz fuel cell, Carter Lift pump, TTT surge tank and a pair of the ever present Bosch 044s. No corners were cut in this build, which is evident with the use of braid and quality fittings through out.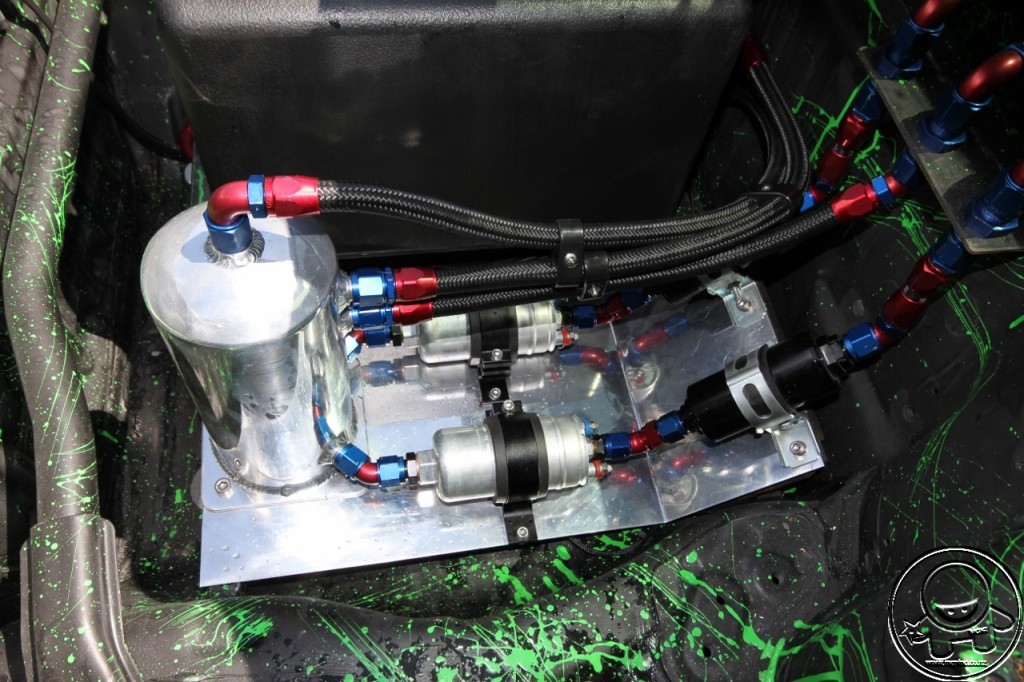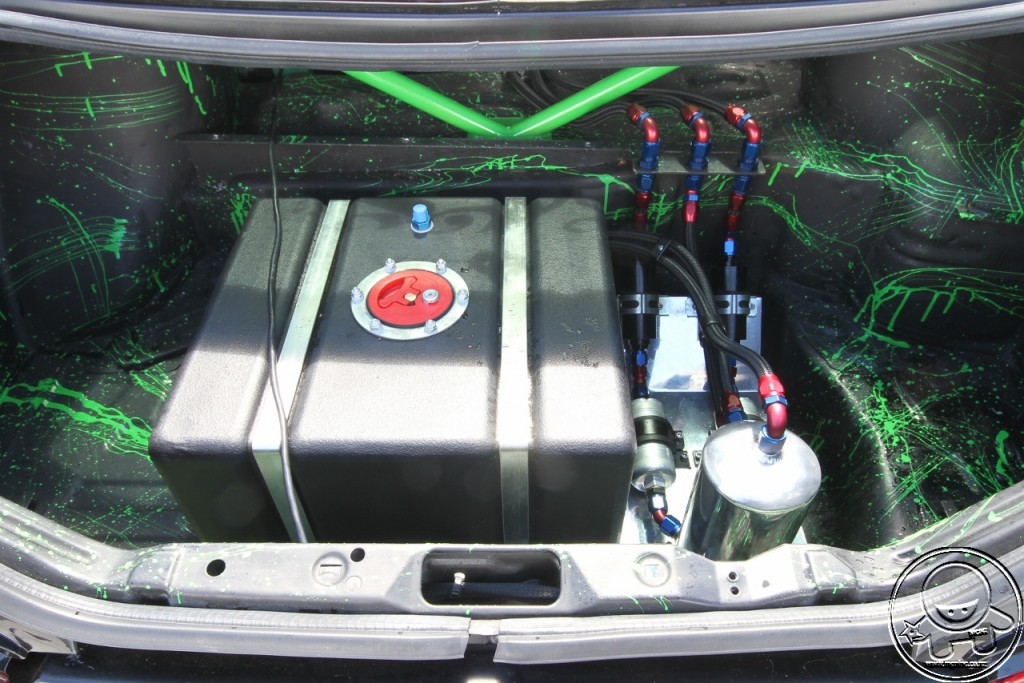 Rolling stock was supplied by Darren and the team at Mag n Turbo Manukau and consists of 18 x10″ Wolf rims all rounds shod in 'whoreallygizafuk' brand tires which last as long as Niko wants them to. Yes those are carbon canards in the front, how long they will last will depend on who Niko's first battle is with.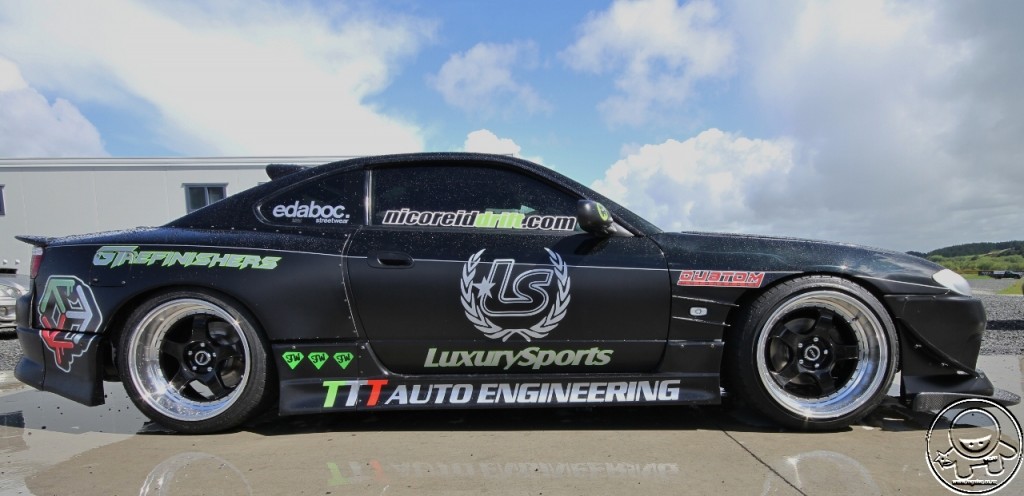 This is the view that I expect many drivers will have fill up their rear view and side windows this year….pure GT Refinishers hand crafted monster, this kit I believe is now available off the shelf, the guards however would require  a chat with Grant and waiting till he finishes his current work load sometime next year.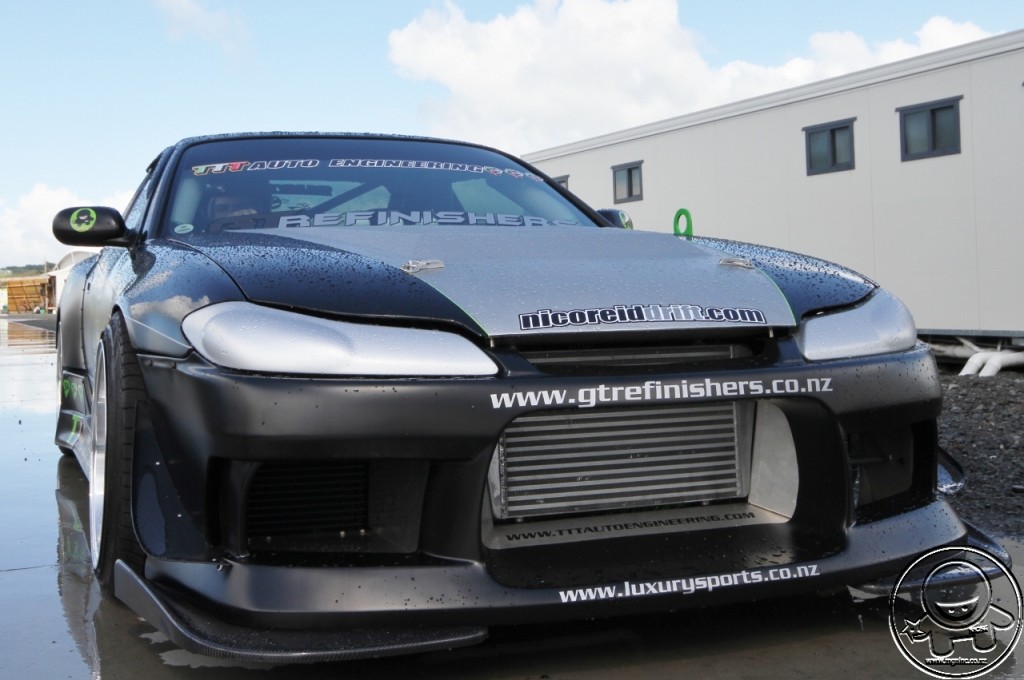 The car has a fairly large presence to borrow a term from the stance brigade, and that's without a trail of smoke billowing off the rear of the car, check out whats sitting underneath to…Trust diff cover to hold an extra litre of oil.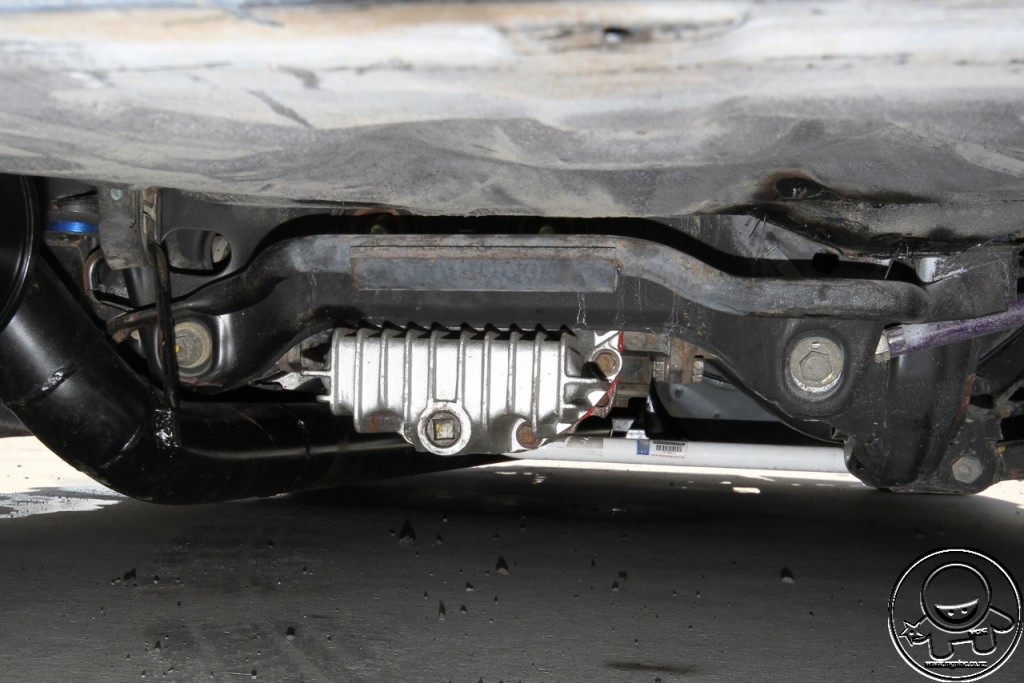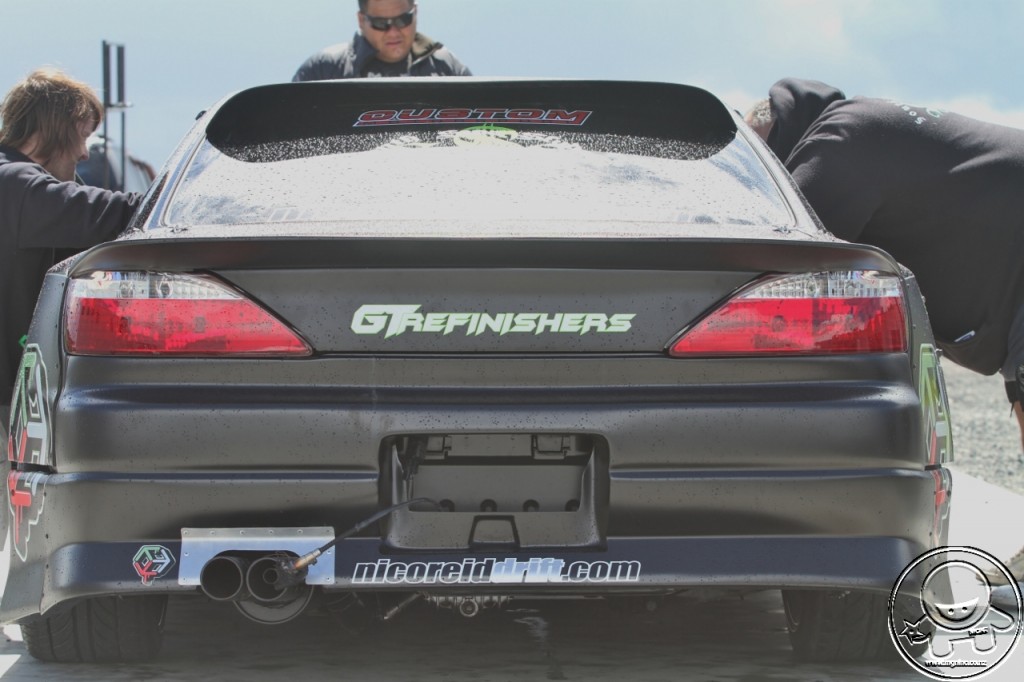 One of my favourite little custom touches is the "machine gun", check it out at the next D1 event. This is also a nice sponsor placement shot.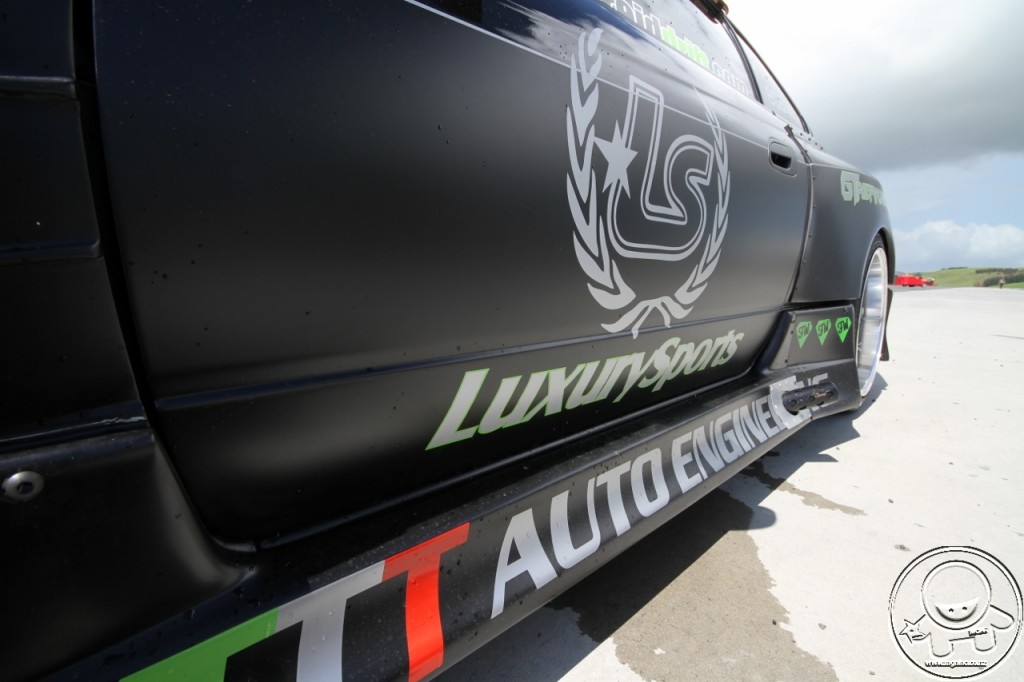 Nico has a good view of what's going on from his drivers seat, and is surrounded by brands like Motec, MSD, Tilton, Bride and Takata.I also appreciate the colour coded cable ties, its a nice touch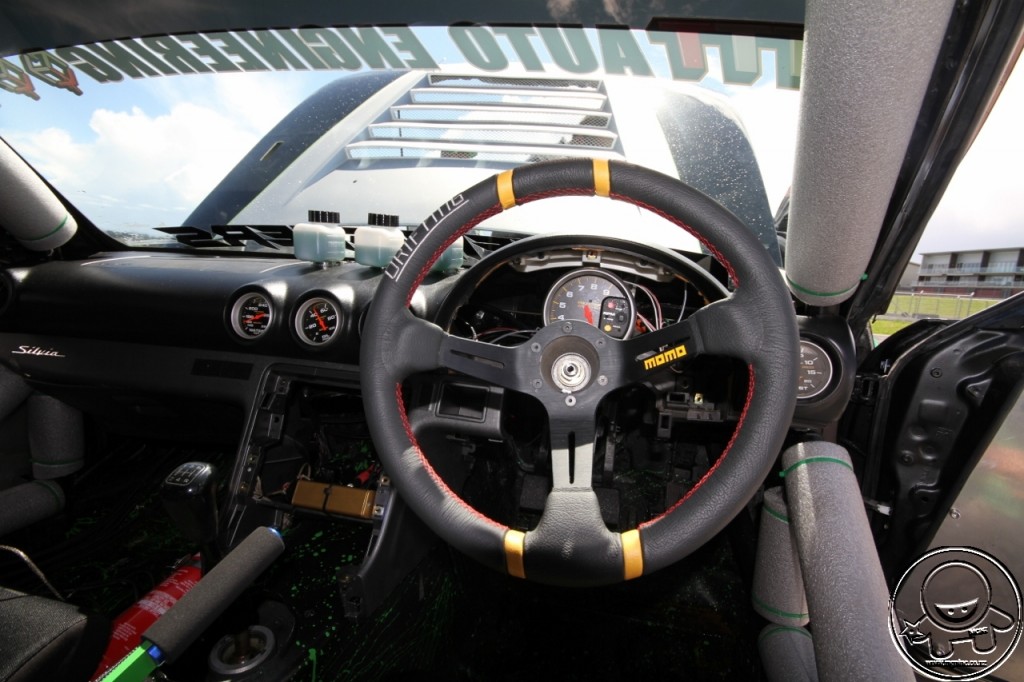 Niko decided he'd throw a quick update on facebook before heading out to do some shake down laps with Nyle adjusting the fuel mixtures on the fly, this truly was a brand new motor.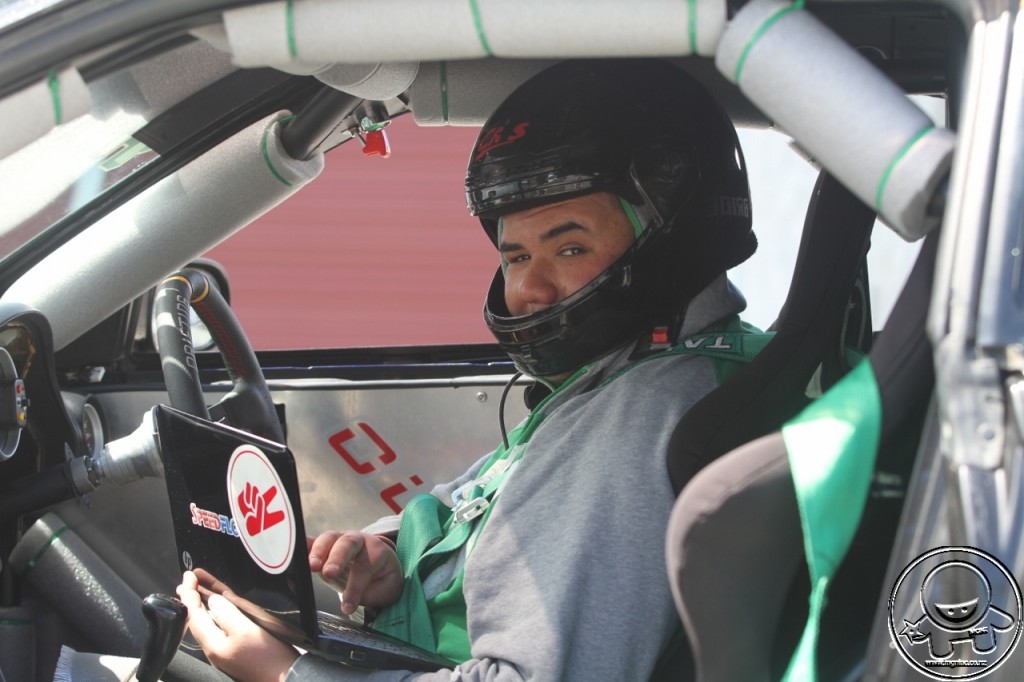 This car already has any angry menacing note (unless that was Daves stomach growling) so once she's tuned next week I will hopefully be able to update this post. Welcome to the world new slider, like many…I can't wait to see you battle.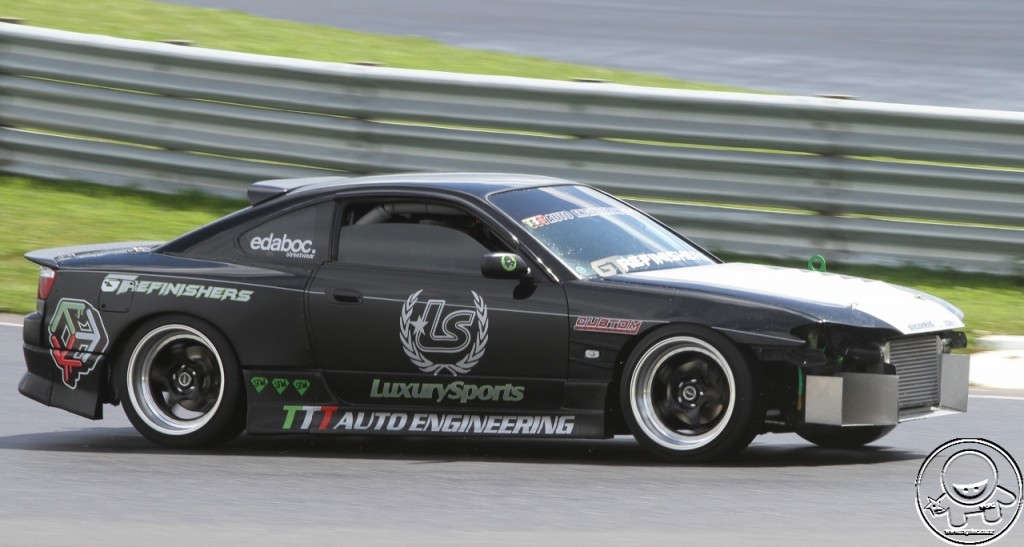 Niko Reid Drift wishes to Thank
Luxury Sports
GT Refinishers
TTT Auto Engineering
Edaboc
SSS
Custom Auto Electrics
Nyle Buckley.
All the family, friends and other supporters who always show love.