12 Rounds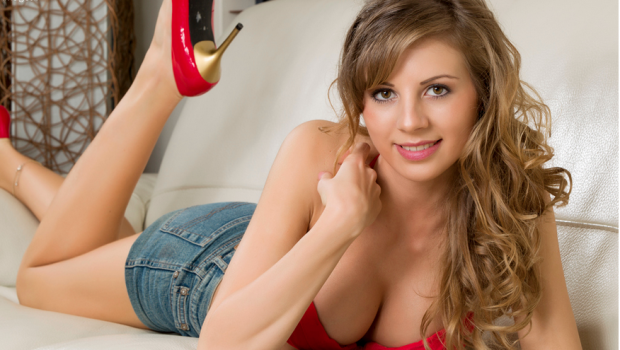 Published on July 16th, 2011 | by mrgrumpyninja
5
Living the dream? 12 rounds + images with David Fan
You know those people you meet and you end up thinking, wow, you just might have the best job in the world, how do I get to do that! Meet David Fan, owner and head photographer at DFimages, and without fail currently the person I hear this comment most in relation to.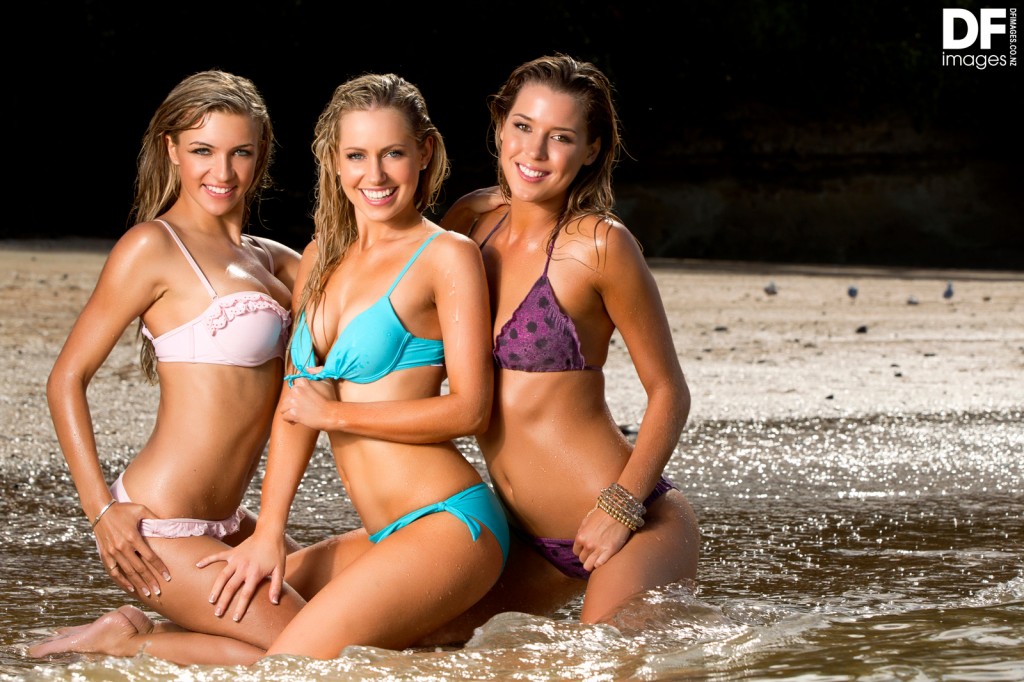 Thanks to his skills, David and his team of assistants have attained a solid reputation, and have built a very good portfolio of highly attractive women who WANT to work with him. That doesn't happen by accident, so just how did this quietly spoken Chinese gent from East Auckland make such a big impression so quickly? What I learnt during our interview, is that David is highly intelligent and does nothing without thought, planning and more thought.
So how do you get to be the next David Fan or perhaps if it's more your game, how do you get to be a model for a DFimages shoot? Importantly, to keep his skills sharp, David also shoots cars for NZPC magazine.
Read on and find out amigos, David forms part of my lensman series, investigating what goes on behind what is in many cases tens of thousands of dollars of gear, enjoy.
MGN
*all images appear care of DFimages,  and may not be reproduced without permission.*
David welcome, please introduce yourself and tell us a little about the tools of your trade.
Well my name is David, and I'm a photographer, I also do a little graphic design. I am 29 and have been married for 2 years.  I shoot with Canon gear and always have bar a brief period with Nikon. I switched back to Canon due to poor after sales service.
I shoot with a 16-35mm, 24-70mm, 70-200mm, 2 X 1dmk4 bodies and profoto lighting,  I chose good gear for the reliability and for the after sales service, you can have the best gear in the world but it's pointless if you can't use it.
How long have you been taking photos for? You also seem to have become known a specialist recently in 'glamour" shoots?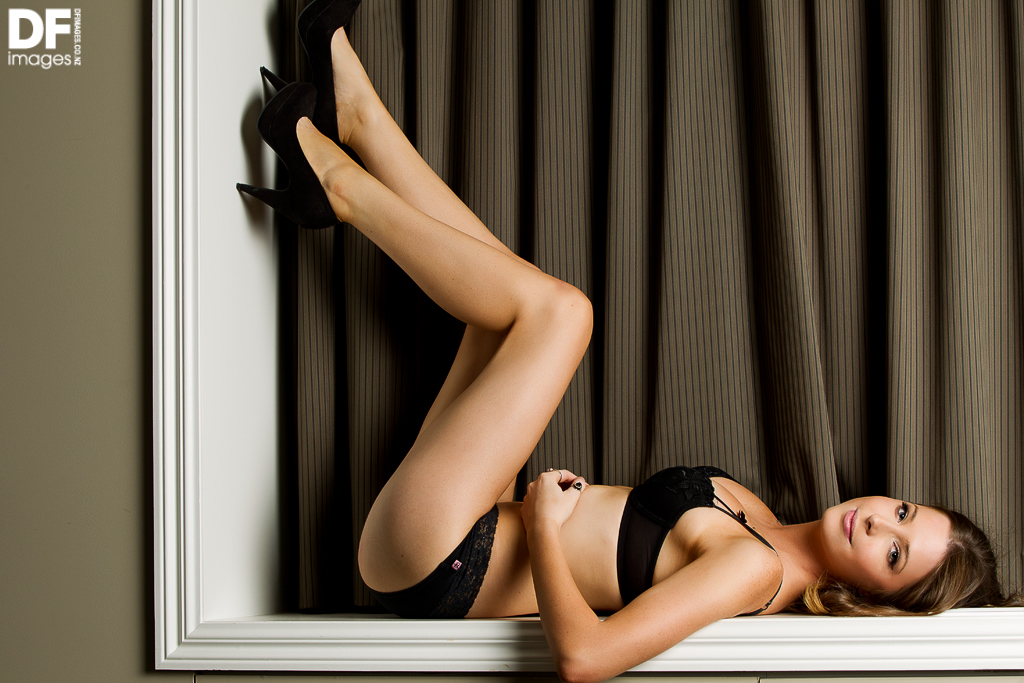 I've been shooting for about 7 years, with the last 2 years being full time. I started off with normal point n shoot camera when it was just a hobby and I got my first DSLR camera 4 years ago. I then added 2 speed lights and got into the "strobist" style (using speed lights off the camera body) which gives you the ability to place light where you want.
A specialist in Glamour, Wow, that's a funny one, I don't know where that came from and I wouldn't call myself a specialist, but I certainly have worked with a lot of amazingly beautiful models over the past 12 months. I consider myself pretty lucky and people sometimes tell me I'm living the dream but it's not as easy as people think.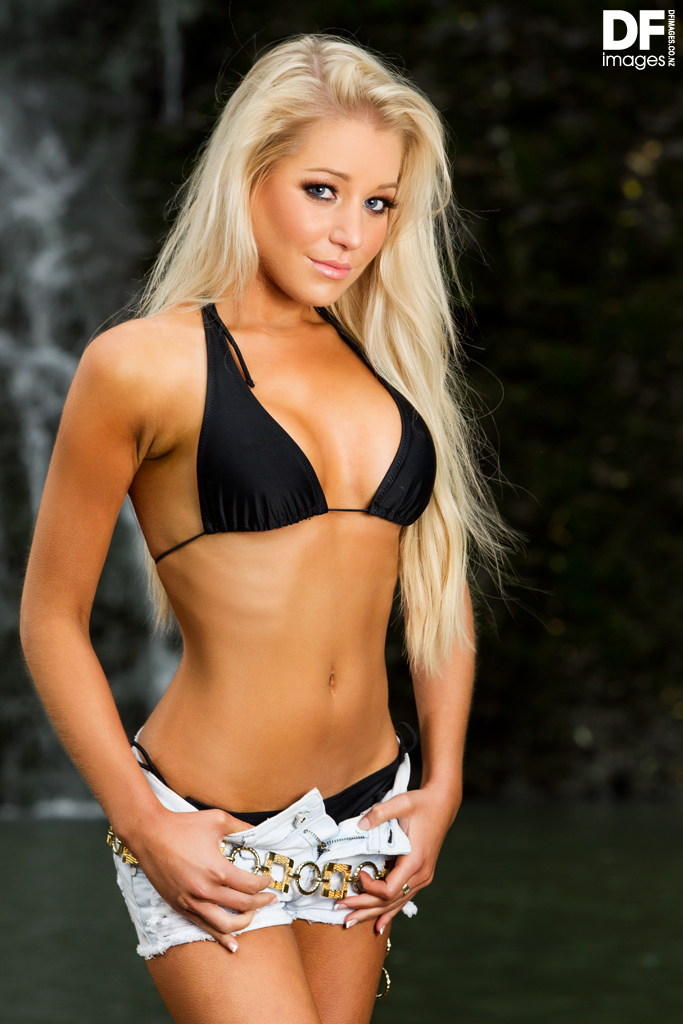 What the hell is a "glamour" shoot? Sort of reminds me a bit of those "page 3″ girls.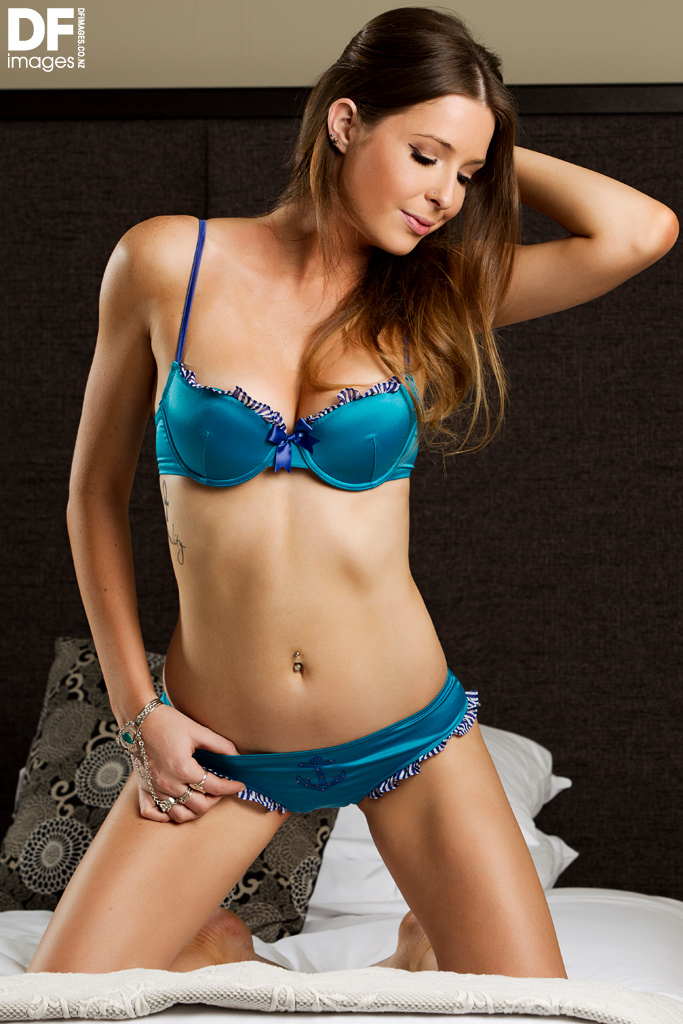 LOL, firstly I want to talk about a big misconception between glamour and porn, especially for non photographers or the wrong kind of photographer. Glamour is often seen as an excuse to get girls naked/ lightly attired by amateurs, and that gives it a bad name.
For me, glamour is something that will please people's eyes, and the models will cover pretty much everything and it s about curves and aesthetics.
A good glamour shot to me is something that can make an average girl look hot, and a good looking girl can be made stunning! There is usually an element of being "naughty" or a look that people wouldn't see every day to bring out the models personality.
Lingerie and bikini is what we do often, or "imply" which is where the model is naked but covers herself, so it's not just a nude for the sake of a nude
Whenever people see one of my images, I want them to think "wow…that girl is stunningly hot", not ever "wow..She looks kind of slutty"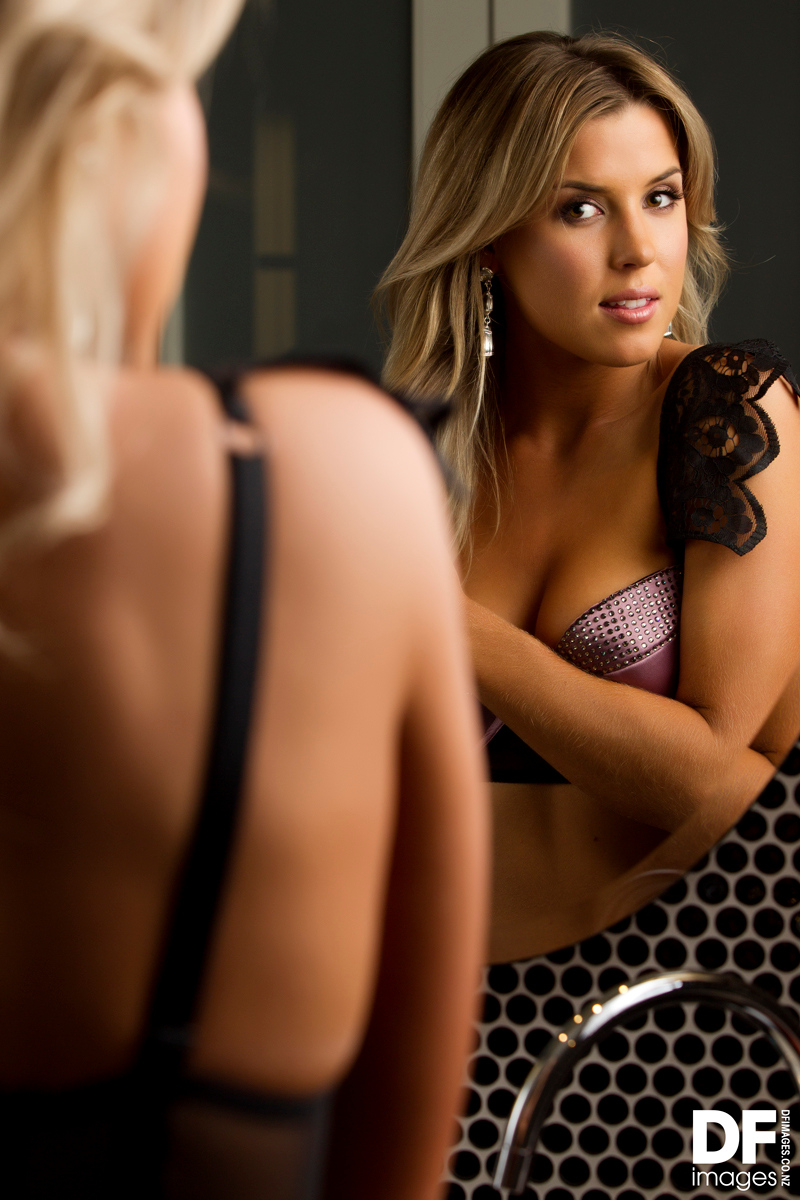 Talk me through a shoot planning process.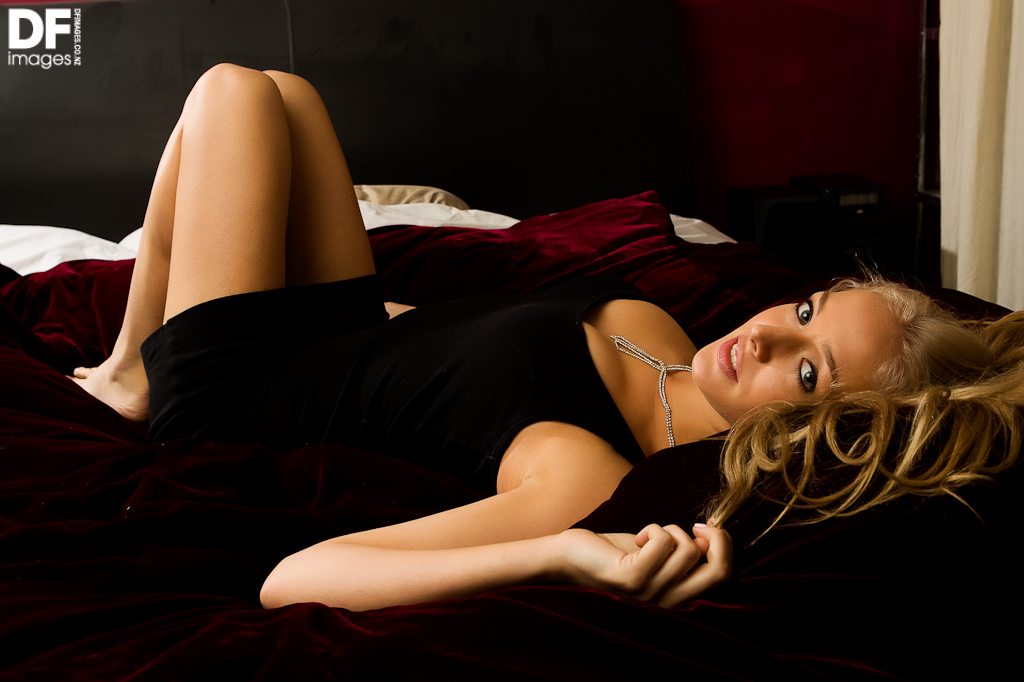 Planning is the most important part of what I do. Plan, Prepare, then move on to lighting, then actual shooting, then lastly post processing.
Planning- It depends on what I am shooting, but I have to identify who I'm shooting and what for , and what we are shooting. Once I know that, I research, I look at face, body type and shape, wardrobe styling, and put up a quick mood board.
Once I have a style or theme locked down, then I usually decide after talking to the model on an indoor or outdoor. Lighting is a real key for me; I check on the ambient artificial lighting condition of that certain location before I shoot, size of area etc, background isn't so important.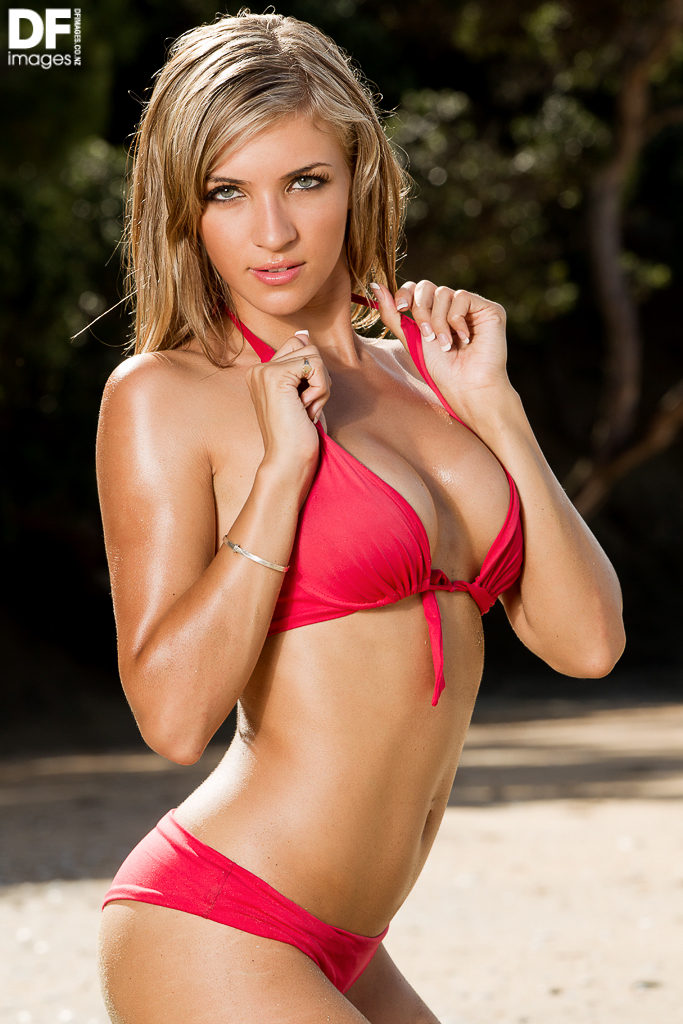 Costs are also a factor.
For glamour photos, the subject is most important, and people won't even see what is behind them. I talk to my assistant, makeup artist, pick lighting setup from our gear, and over see wardrobe, If it's well planned and prepped, the shoot will go much smoother and the girls get better images, and value for their spend.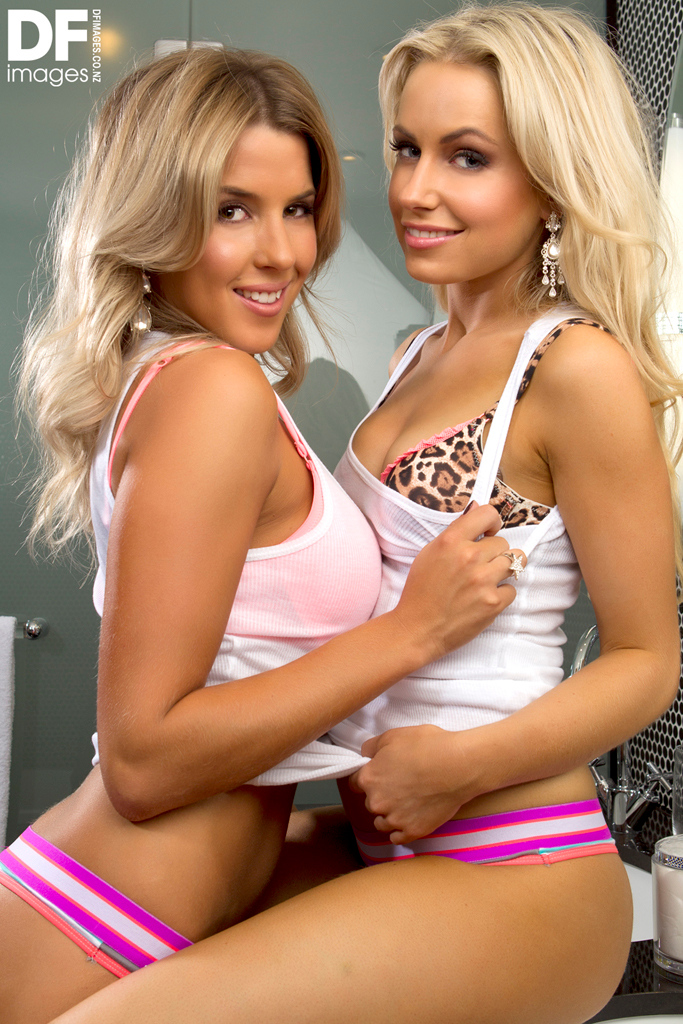 What's your "hit" rate, how many images do you come back with from a shoot?
I don't ever think about it or look at it, and it varies on the model. With a new girl vs. one who has worked before I have to spend a lot of time getting poses correct, and in some cases even teaching basic poses. There are a lot of very attractive "promo" girls, who have no idea at all how to pose, and there seems to be a perception that it's easy to model, it's actually quite hard and it's a skill to pose properly,
You can have the most beautiful face, and a killer body, but if you can't move then you're only every going to be capable of portrait shots, not true "glamour" photos.
If I have a really good model, then I expect of myself that I will get 1 out of every 5 as a keeper. Obviously, the more good images I get, the more the model buys, and this is my job.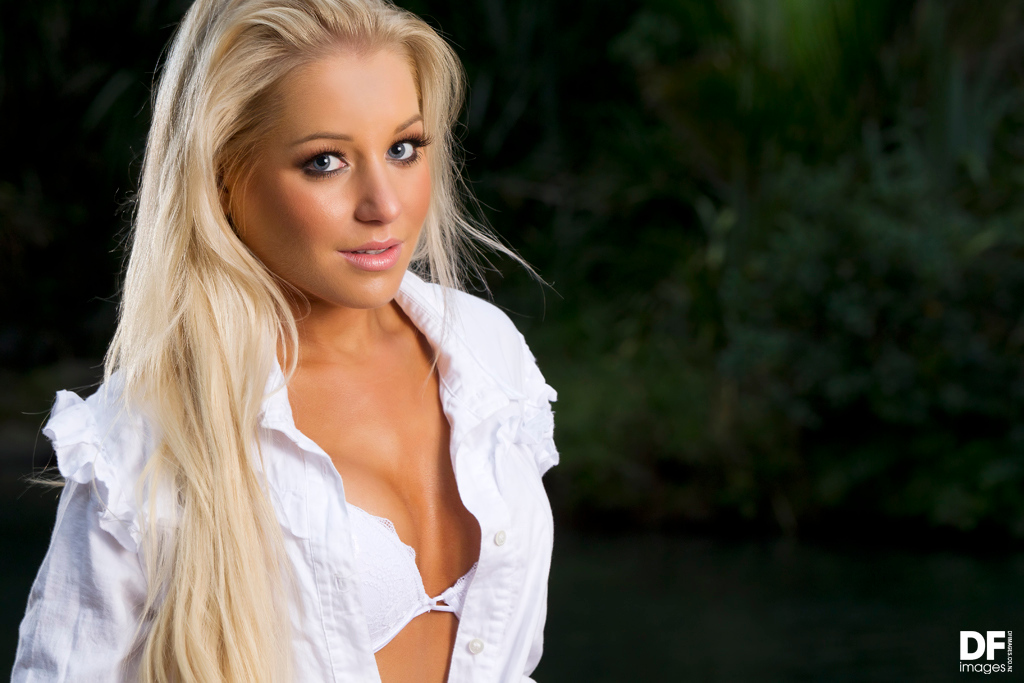 Models can have a reputation for being a bit "difficult" or temperamental, How do you deal with that?
That's a really good question; a glamour shoot is obviously all about working with models
I don't see the girls as temperamental, and I see it as me actually working with them and I try and treat them as my colleague. Once we have built trust, and the model is confident in you and your ability it becomes a mutual relationship.
This could be a really long answer, so instead I will give you a few quick tips
Do not touch them, always get a friend of theirs, or make-up artist to assist them, I believe that personal space is hugely important, and I prefer the models to be relaxed.
Do not ignore them, they will have some ridiculous requests, but this is a job and you need to learn how to deal with that. If I have done my research and planning, and have been clear on limitations, then everyone's expectations can be met
Do not be negative, always be positive. Everyone is unique, and there is a beauty in everyone, it's my job to find the right angle, shot and lighting to bring that out. It takes a lot of courage to do a shoot, so I always want to give the best result.
Look after the models well, food, drinks, room temp, music, keep it fun. It all goes back to point 1 and mutual trust and respect.
Be very careful of everything you say, a good relationship can take a long time to build, and can be destroyed in seconds.
I don't really go seeking work; I have built a reputation and trust with the girls, who then tell their friends about me. Word of mouth is the best advertising in this market.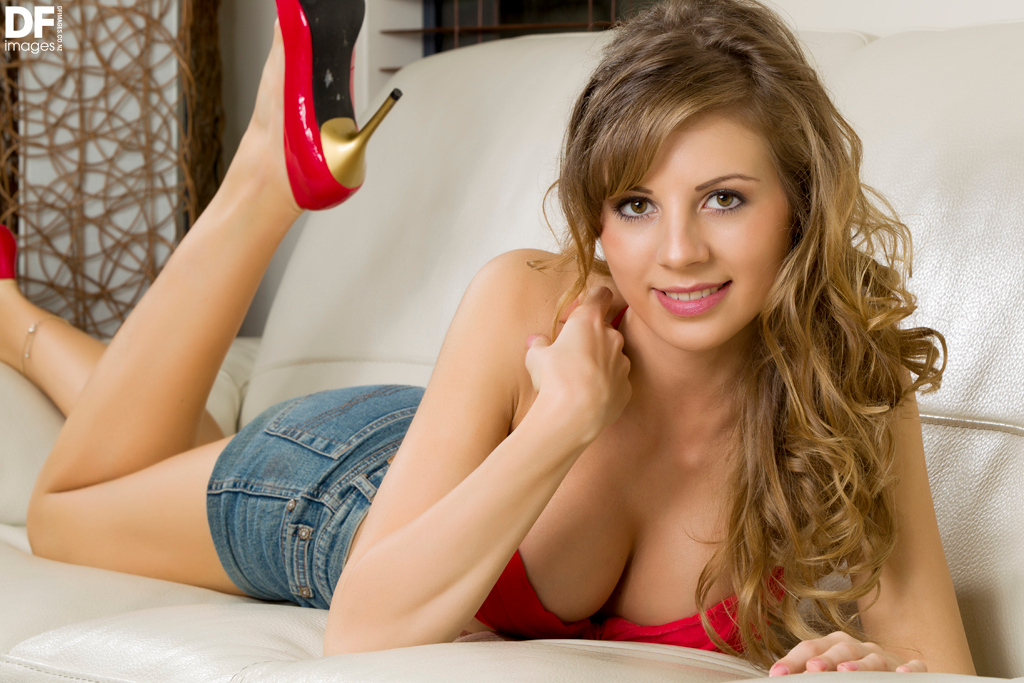 If you could shoot anything or anyone, anywhere, what would it be
It would be half a dozen of Victoria's secret top girls on a super yacht. I'm not sure if you have seen the Pirelli calendar but it would be similar to that.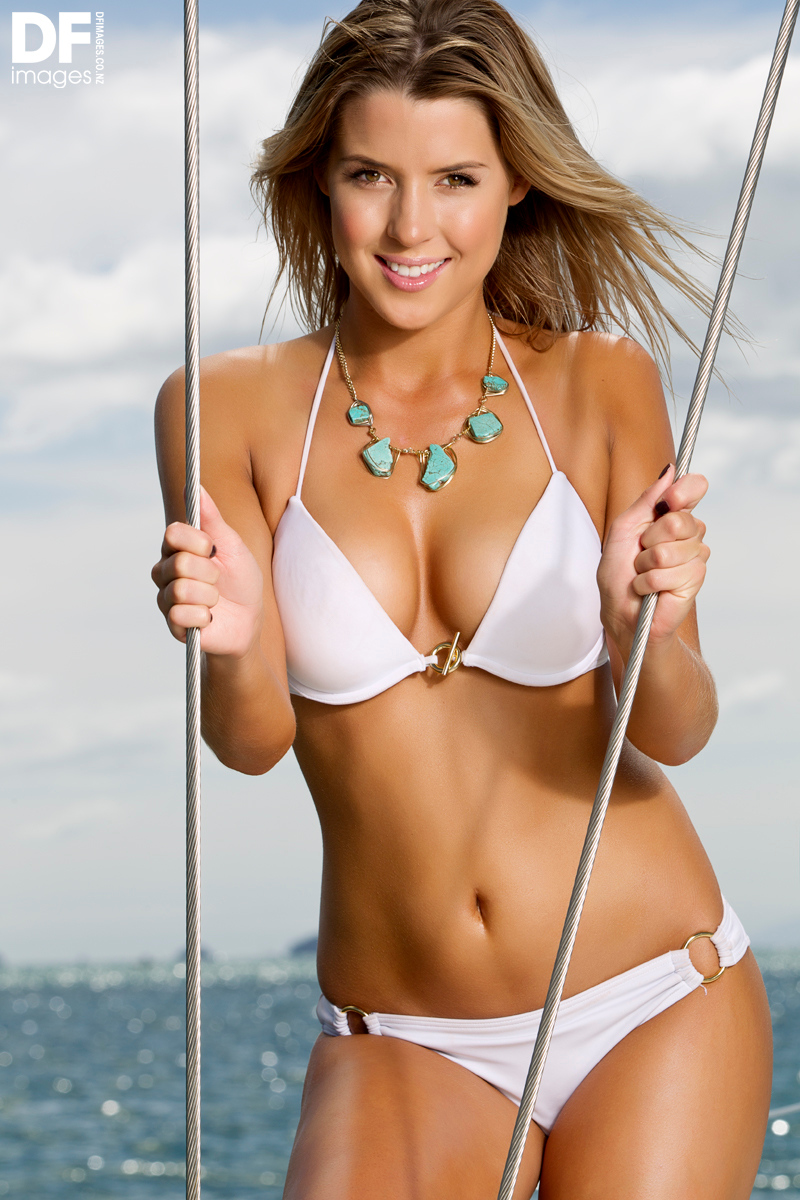 You've been running workshops a bit recently, what goes on there and what does someone get for their investment?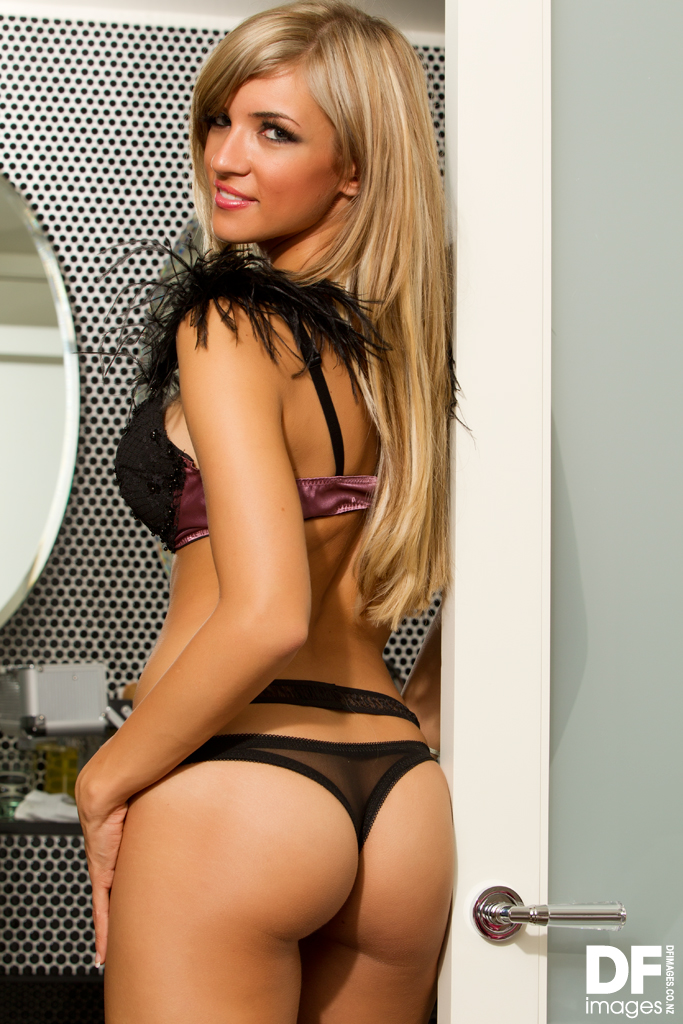 The workshop covers everything I talked about in planning a shoot, plus showing them how I work.  We have very experienced models on site, who know how to pose so all the photographers need to worry about is the lighting and getting the shot right. We make sure we have the very best lighting gear on sight so attendees can see what different gear is capable of and how to use it.
It also covers the post processing phase and tries and shows them the whole work flow.
Check out our BTS video for a better idea.
I am looking at another workshop around September if people are interested.
Cars or Girls? You seem to shoot a bit of both, which do you prefer?
Hahaha, isn't it obvious? (it's true….David didn't supply me a single car photo)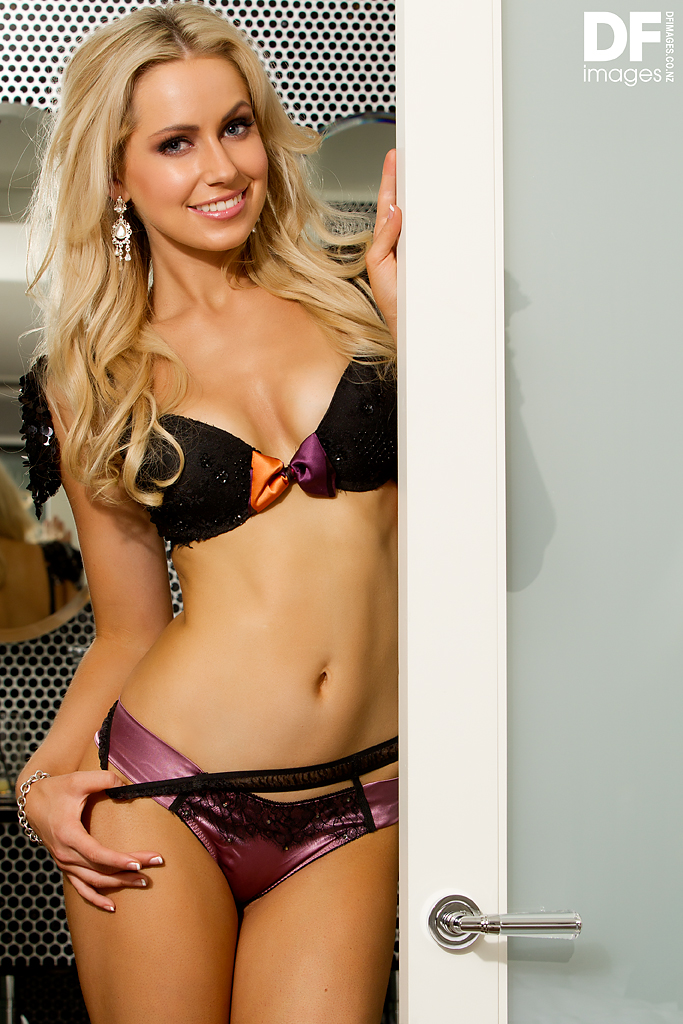 Outside of taking photos of stupidly hot girls, what else do you do with your time, apart from Yum Cha
I spend a lot of time watching Photoshop tutorials, and having quality time with my very understanding wife.  I am out a lot shooting, so when I am around I need to do all my household chores to keep my wife happy.
My wife understands what I do, and knows what rules I work by, she is quite interested in the post processing, and will often watch me do that.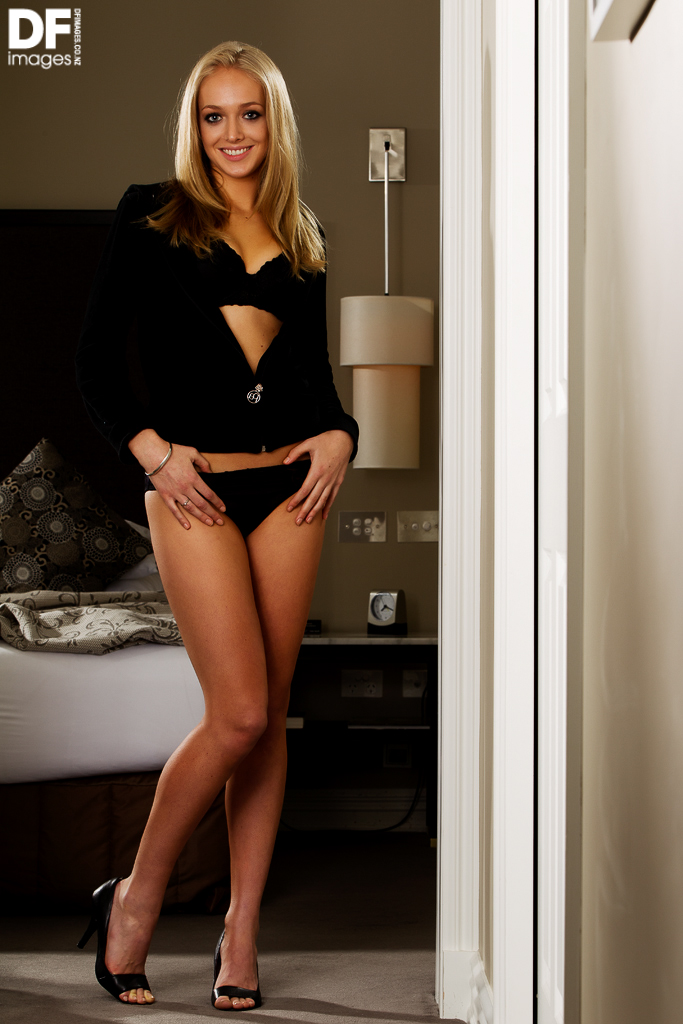 Adam Croy recently talked about "enthusiastic amateurs", where do you think you sit in that scale?
I once heard someone say
"A beginner talks about their gear, an amateur will talk about their shoot, a working photographer talks about what to do after the shoot"
For me…it's all about what I'm going to have to drink after the shoot so I think I am in the last category. (I drink bourbon or CC & dry if anyone wants to buy)
I'm lucky too, I don't have red face Asian syndrome like others (with the last name Wong).
I do want to comment on FB photo pages, and they seem to be all about getting "likes", for me my focus is on delivering a nice image for the client. Instead of focusing on social media, it should be about focusing on the job.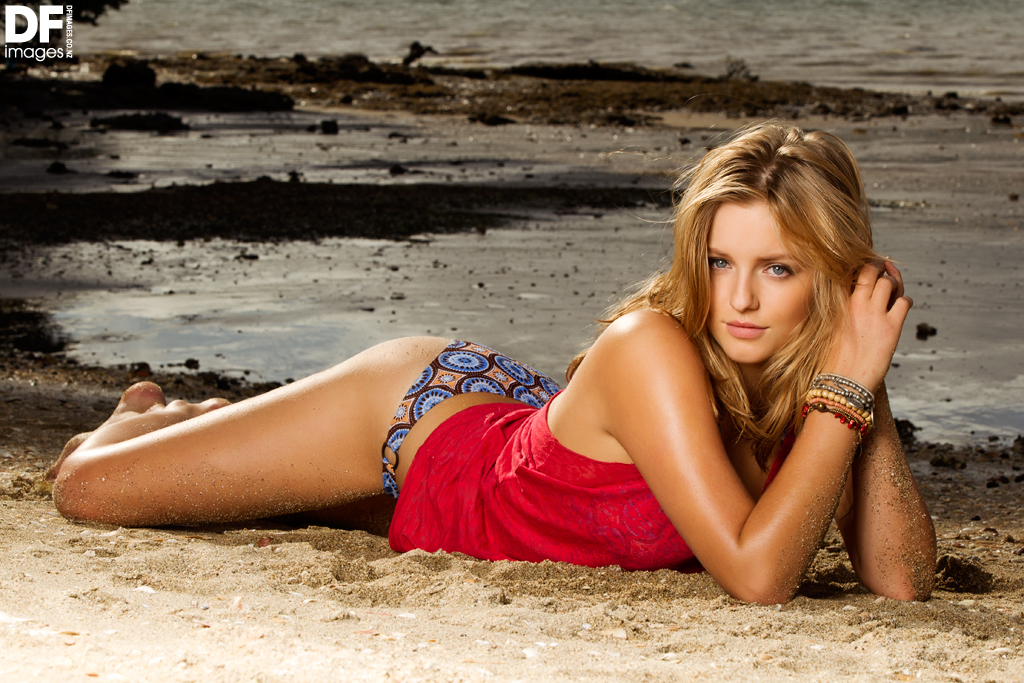 Finally, if anyone wants a DF images shoot, how do they organise it, and what's the rough cost
Please visit www.dfimages.co.nz and check for packages.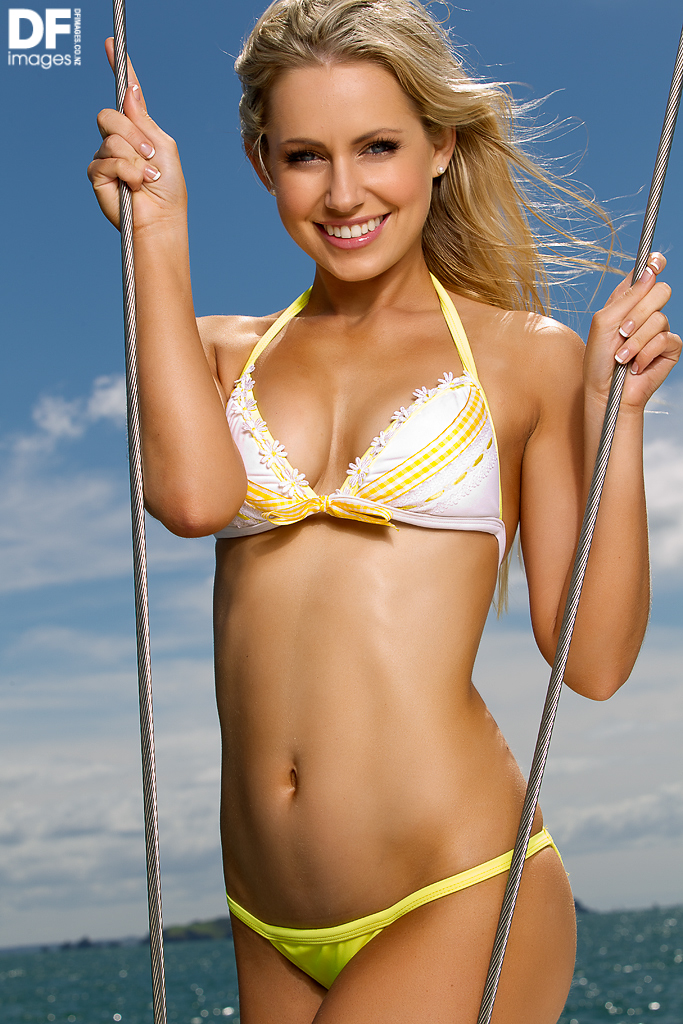 David, thank you so much for providing an insight into your world.  Now….lets just see how much the average post read time goes up as people "inspect " your work.
Ladies- if you are featured and want to be tagged, please just add a comment stating which photo is of you, also happy to link to  your portfolio
This on only 18 of the 31 images David supplied, so visit our MGN Facebook page for more .