0-400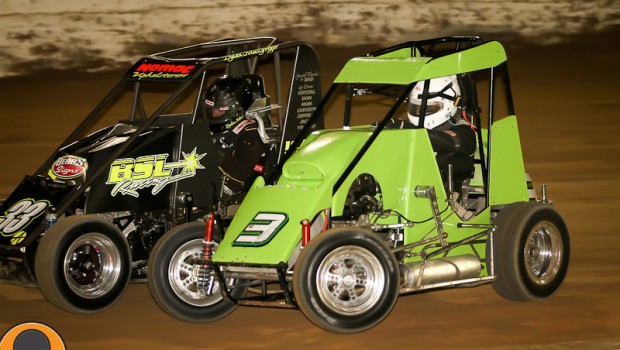 Published on December 18th, 2012 | by mrgrumpyninja
0
Jared Taylors 41a/3nz at Huntly
One of the standout cars when I was wandering the pits at Huntly last weekend was  the #3 of  Jared Taylor, or  more specifically the 2 x lime green Taylor entries sitting side by side in the TQ area.  It's hard enough to turn out one car , let alone two to such a high standard. I was impressed so I set about getting some more details from resident expert/ motor mouth & self appointed class liaison Alex ' it wasn't me' Salter.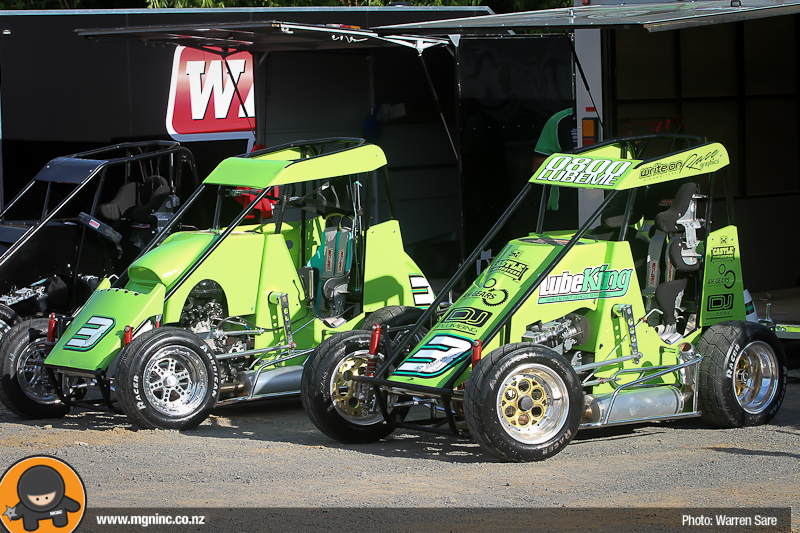 It turns out that Jared is somewhat a seasoned racer in spite of being only 20 years of ages, having cut his teeth in the quarter midgets (which have also produced names like Pickens and Mosen) before moving into the TQ class some 6 seasons ago.   A TQ or Three Quarter Midget for those who are not familiar with it is based around a motorcycle engine, and with very little else to the cars, the power to weight ratio is such that these little cars are fairly quick lapping in around 15 seconds on a dirt quarter mile . Jared is quicker than most, and wears the 3nz on his car due to finishing 3rd at the NZ Champs last season.
So why two cars? Well it turns out there is a bit of South Island tour going on this season and Jared and his team as Alex put it "slapped together" a second car to give them one which runs a water cooled engine, and one which is air cooled and chain drive. The car that features in this story is the water cooled version. I'm told drivers usually have a preference for one or the  other, but the particular reason is specific to each individual. Air Cooled is heavier and has more torque, where as the Water variant has more HP and is lighter, so perhaps a case of matching to driving style and setup.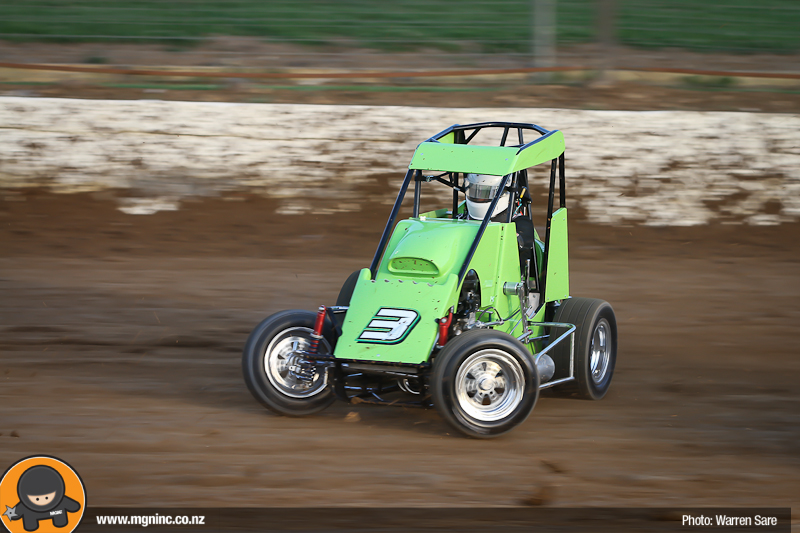 The engines in Jareds cars are prepared by former racer and team mate Paul Le Cren, who spent many a season circulating around Aucklands Western Springs race track with reasonable success and is now found supporting his sons Ben and Jacob as they make their way through the ranks.  It's the usual formula of race engine with rod, piston and balancing work, Le Cren no doubt employing a few tricks he has learnt over the years.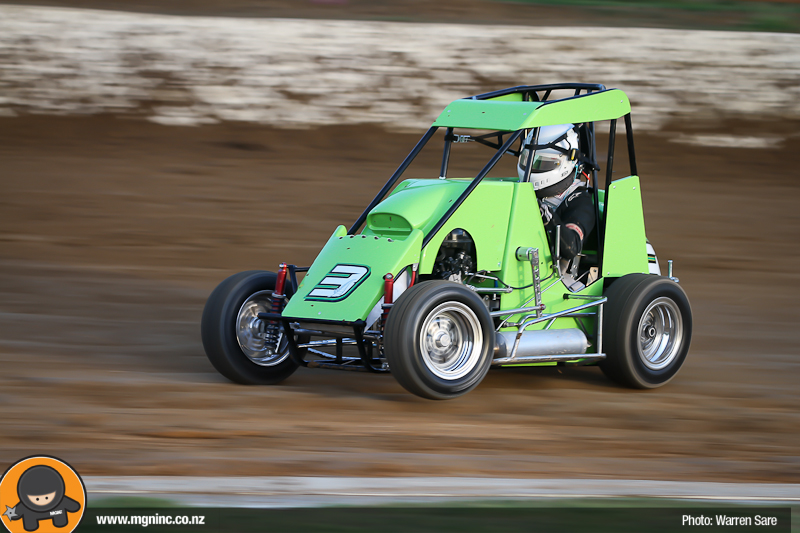 Watching Taylor pedal the car, it's clear he  is comfortable and fast and is always looking for a way to move through to the pack. On the night he had a rough  first race with a DNF, before finishing 2nd in heat two. This meant a grid 12 start for the feature due and showing his talent he moved through the field to as high as 3rd before falling back a spot towards the end of the race due to minor engine damage.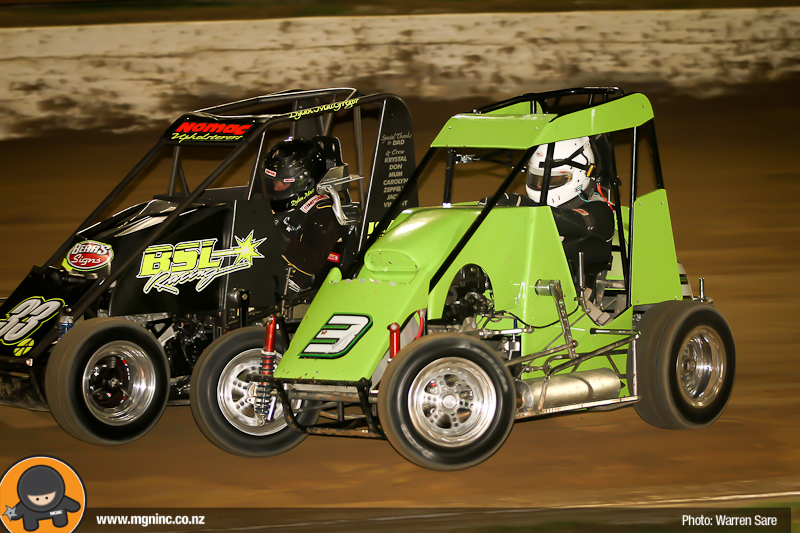 Jared wanted to thank his sponsors, family and friends for all their support .