Published on January 14th, 2013 | by mrgrumpyninja
Consistency is the aim of the game for HD2
For drag racer Mike Bradley and his team, the weekend just passed could not have gone any better. Electing to run back to back weekend meets on a track that had been prepped for 2 nitro monsters netted valuable seat time and a new personal best for the Hamilton based crew.
Now starting to feel confident they have the right tune and settings in the car to get it into the 7s consistently, this means it just becomes about the driver getting the most out of the car, which puts Mike into a much better head space to get what isn't an easy job done when he isn't so worried about whats going on mechanically with the car.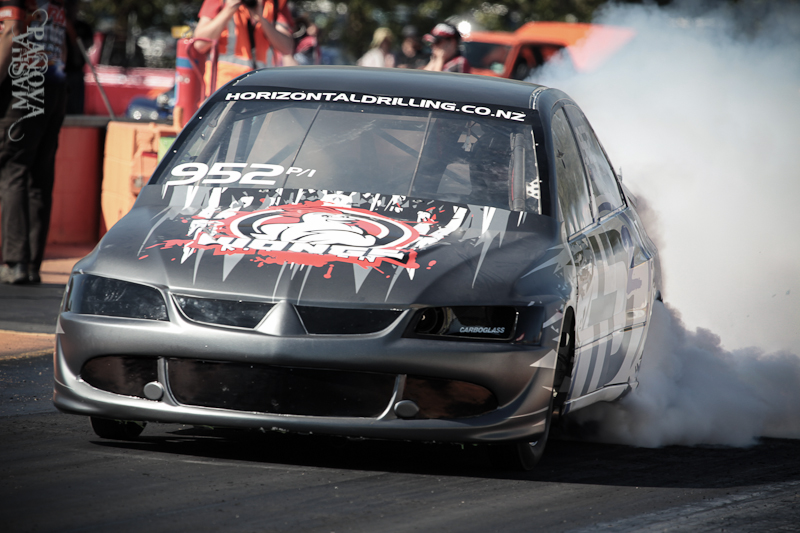 Rolling off the trailer and going into the 7′s on the first pass is something the team has never done before and owner and driver Mike Bradley said they couldn't be happier, especially as the first run was at a very low 149mph thanks to a bit of scare when the car changed direction after getting off the sticky rubber, but giving an idea of what lay in store for the day.
More 7.8s would follow with the MPH going up and up.  Mike says " I rang Bill  (Nabham of Mazsport Australia) and told him what had happened, he asked about conditions and I forgot we'd left our methanol in the sun"  this ended up costing the team valuable horse power but was still good enough to net Mike and the HD2 racing team a new PB of 7.81 @ 171mph.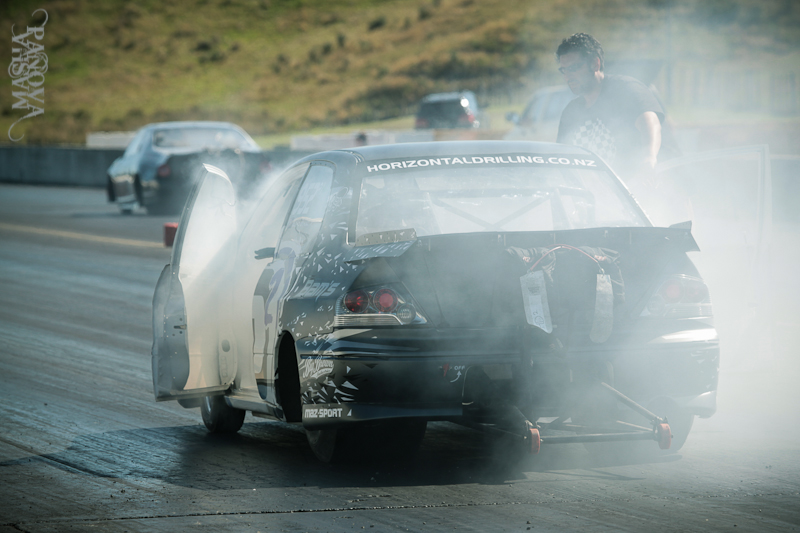 Knowing the car is now more than capable of getting far lower into the 7′s, it's an excited Mike Bradley who is gearing up for the upcoming 4 & Rotary nationals and looking at squaring off with good mates Brett Curran and Stu Lawton in their  rotaries that have for a long time been the fastest imports competing regularly in the land.
Mike wants to thank HD2, Bams, Wongs Kitchen, Mazsport, Tool and Industrial Supplies, Big Brown Industries, TFBM, his pit crew and MGN for support.
Thanks to Maria Panova (NZ and Russias fastest women photographer)  for the image