Published on March 20th, 2013 | by mrgrumpyninja
HD2 Racing becomes NZ's fastest 4cyl car
F**k off… 7.4… really?
When we last reported in, we finished a run lacking in 5th gear, so with a little help from our friends at Curran Brothers Racing, Mazsport Racing and of course our crew chief Bam from Bam's we were ready to hit the track for day 2 of qualifying for the 2013 NZ Nationals.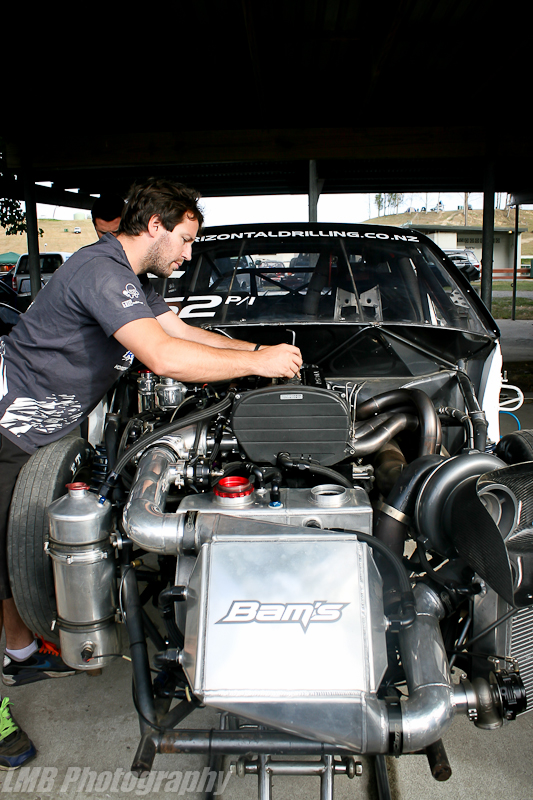 "Straight off the trailer" are words we so often hear from others around us at the track, but it's not a phenomenon we had ever experienced… and now that we have, holy crap, it was a good feeling!  We'd all been beating the same drum of hopefully running 7.5, so this blew us out of the water…seriously; watch the video, Mike doesn't believe a word the guys are saying at the end of the track.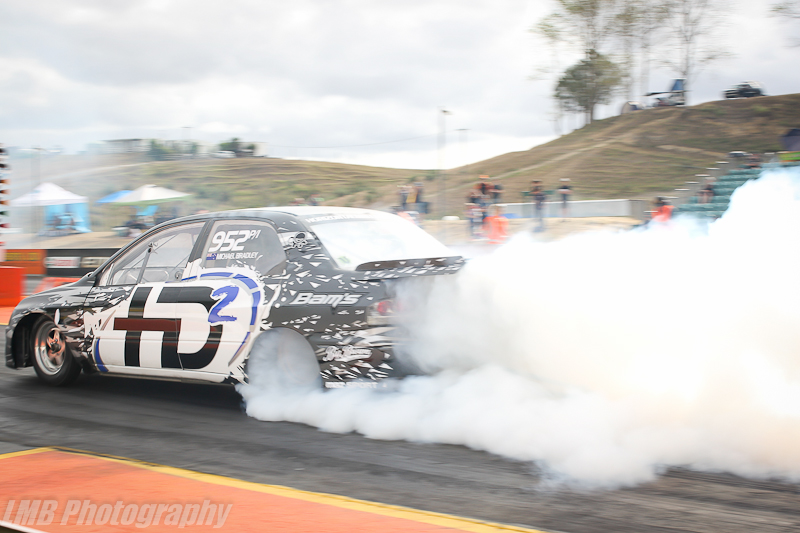 And then… firing into the second pass where we were all holding our breath for what could be… Mike up's the mile hour from 171mph to 185mph.  We all knew it had the potential, but after a shithouse couple of seasons, we just didn't know when it would all finally come together.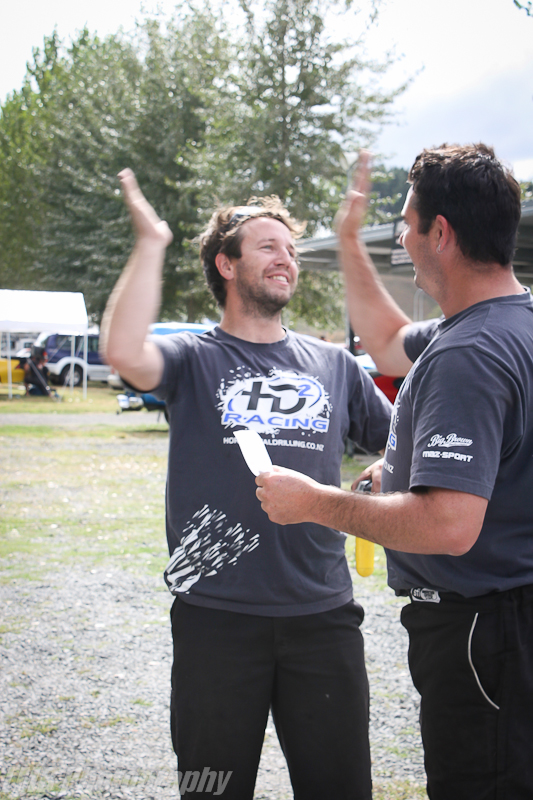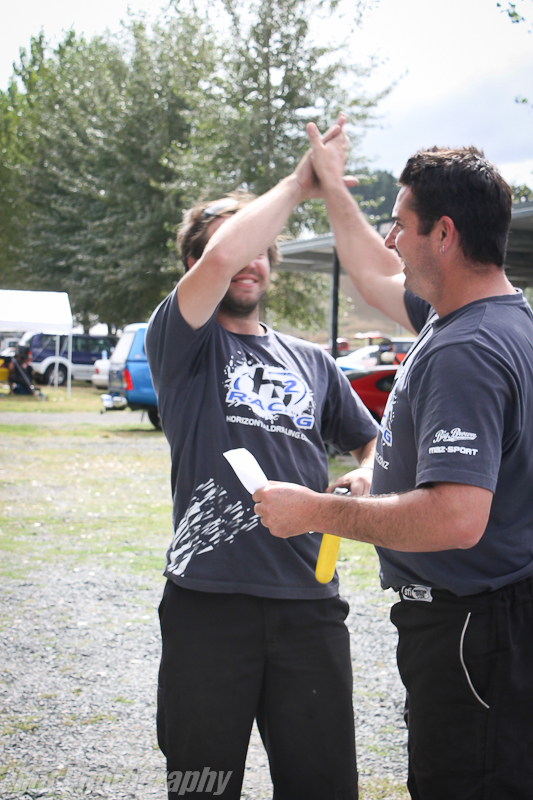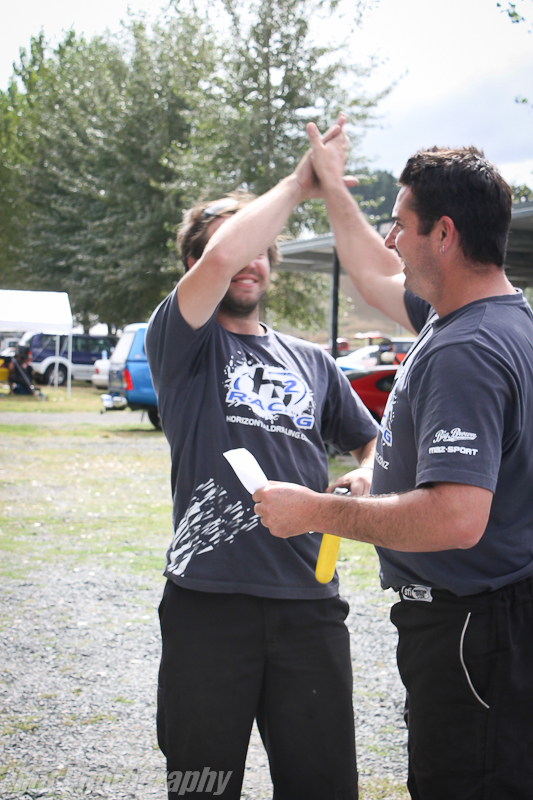 I'm still torn on the broken exhaust manifold being the cause of the next run being a 12, or the double parked hot dog situation Mike created for himself?  I guess one will never know the truth.
Saturday was such a rad day, with all the PB action down our end of the pits, FC Datalogit broke some great records running a 7.34.
The man formerly known as Mr Consistency, Brad Jonson (who I'm officially renaming Mr fastNconsistent, or Mr Wins when it counts (against Mike! Ha!)) PB'd with an 8.65 @ 152mph.  Get behind the Jonson's (Jonson's because Amy – Mrs YBUYV8, is the real boss…) they are ones to watch next season!
And of course our good mates the Lawton's, now they didn't PB, but you don't always need to PB when you are kicking ass flying down the track… not to mention changing a motor overnight…with the help of many a drunken expert.
Sunday was a bit of a drag… it was raining so we had to make our own amusement, like making V8 car noises and commentating people's conversations (BAM!).  It was an unfortunate end to the weekend, but the Fram Crew were awesome, and we'll being back on the 21st of April for the final meet of our season.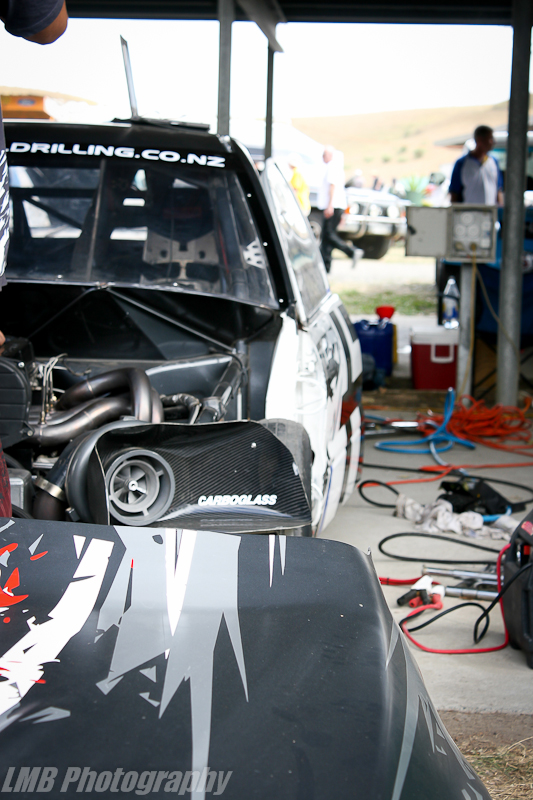 Words- Christy Bradley
Photos Loryn ' Bennett
Male Models- Michael Bradley, Bam Blaikie