Sideways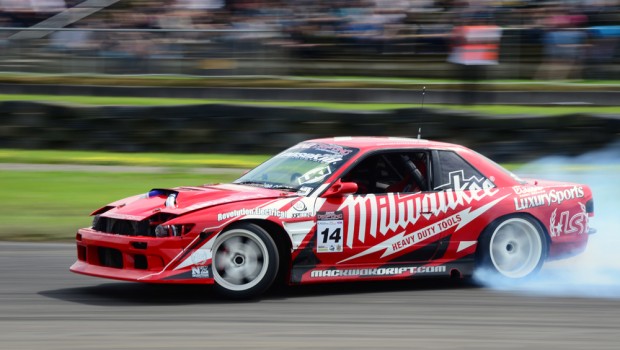 Published on November 15th, 2011 | by mrgrumpyninja
0
It's the Mac Attack HB style with 2 turbos and special sauce!!
WAAAAAAAAAAAAAAAAAAAAAAAAAAAAAAAAAAHHHHHHHHHHHHHHHHHHHPPPPPPPPPPSSSSSHHH!!!
What the hell was that sound you might be asking? well it was my half assed attempt at putting into words the sound of Mac Kwok's twin turbo Japanese V8 about to fire into a drift section, breathing in massive gulps of air and then dumping them back out before Mac applies his right foot again and some box smashing torque gets applied to the poor helpless tires.
I caught up with the man who is oh so proudly from the Hawkes Bay after his solid day out at D1NZ round 1, and here is what he had to say.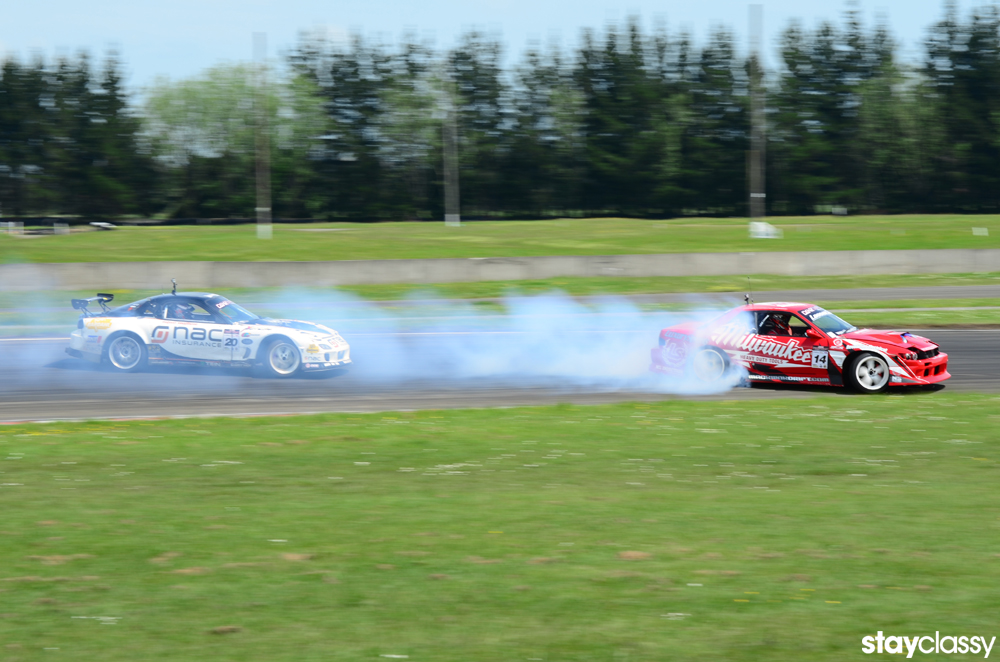 A massive thanks to Roo Wills from Stayclassy for all the images,  check out Roos work on Speedhunters all of this D1NZ season.
Hey guys, I'm Mac Kwok from the mighty Hawkes Bay. You asked me about my name and origins, well Kwok is Chinese and my grandfather looks full Chinese but can't speak a word of it,  so that makes me quarter Chinese, quarter White man, and half Maori AKA The Mashion, its a bit of a mixed bag I know!
I'm 24 years old and a refrigeration technician by trade . This is my 4th season competing in D1NZ, I got started when I checked out a D1NZ event at Taupo while we were there for motor cross, and the rest as they say is history!
My car is very different, an N/A V8 was always our plan but when we approached an engine builder with the power figures we wanted out of a N/A engine the price tag was impressive, ( MGN- I think that means f**ken expensive) So we ended up going for a custom Twin Turbo set up that wasn't cheap,  but did everything we needed inside our budget. Almost two years later and after every possible little engine  problem you can imagine, and all the cars issues out of the way, it turns out we ended up spending the big dollars twice over anyway.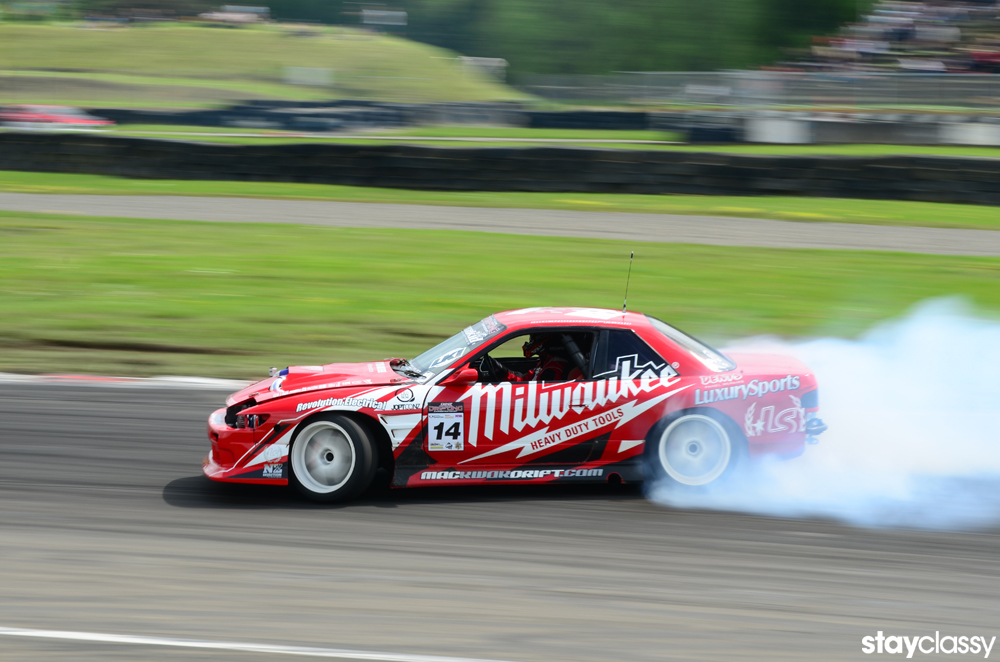 The work on this car never stops, between rounds if we aren't spending time with Dave and the team at Dtech Motorsport developing the motor, we are in the shed at home trying new things.
My Dad is definitely the rock of MKD team,  I've spent his Harley and yank tank money developing my drift car into what she is today. I have a good tight crew starting with my crew chief Adam Coonan,  he spends more time in the shed than me, also Kris Gillies, Cam Smith, Brad Flowers and Aaron Wilkie who make up my pit crew.
My partner Stevie takes care of all the out of sight things and she's a pretty good cook at the track, with out all them I couldn't do what I do.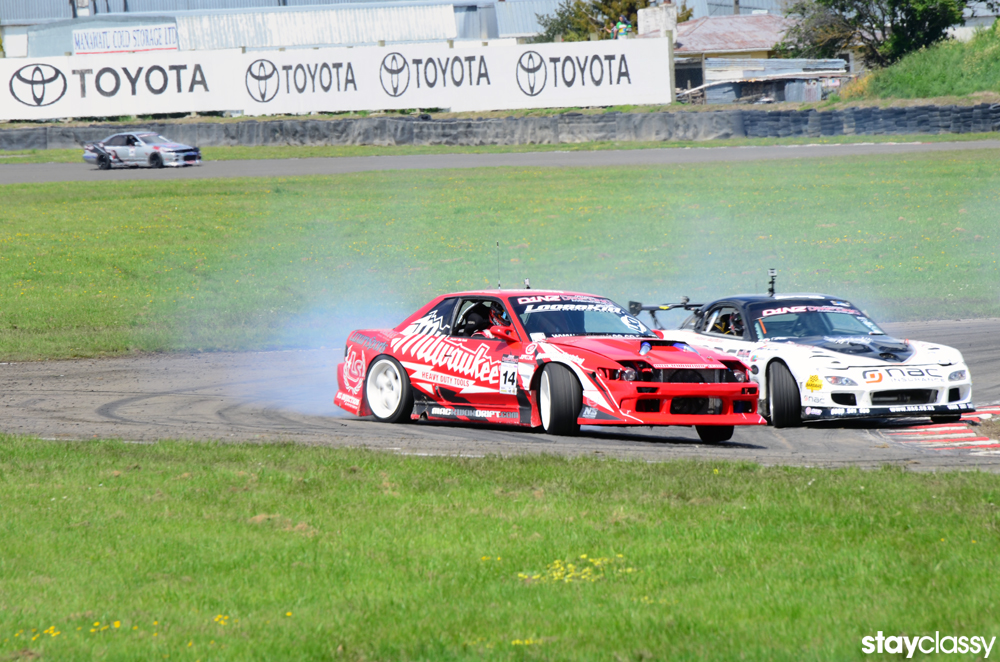 Normally a week with MKD leading up to D1NZ is complete havoc! But leading into round 1 of 2010/2011 we had the car all ready, team meeting in the shed after work for a few beers and talking shit. Low key NO stress is how we want to approach to this season. (MGN- Sounds like the HB way to me
)
The MILWAUKEE tools deal fell at my feet thanks to Drew from DMNZ. At the end of last season he ran a D-COMP event with Milwaukee supporting the event. Got the most likes on a Facebook comp to have them come and pit for me with all there tools (massive bacon sammys included). It was a lot of hard work but in the end we bagged them for naming writes of MKD this season. I couldn't be more happy with them not only do they do mean power tools they are also dam good guys. MILWAUKEE POWER TOOLS!!!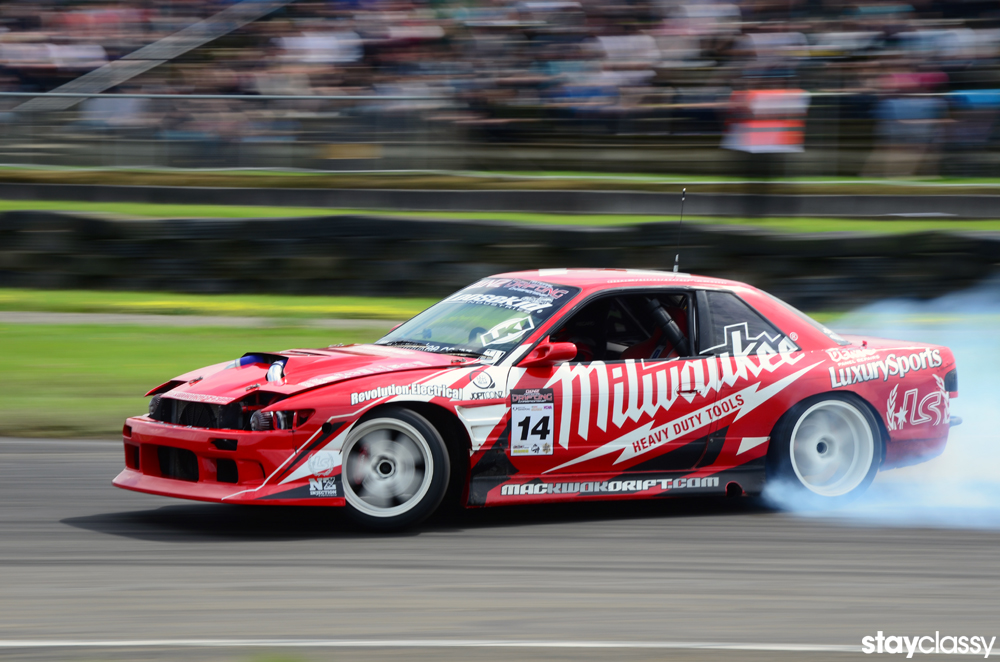 Round 1 for me was all about giving the car a good shake down and having a play with the set up as the car was only half tuned. The car ran amazing and didn't miss a beat. Qualifying was good, put down 2 good runs and came in very happy at 12th. Beating Daynom and Curt was huge for MKD we went to round 1 looking for a top 8 position but with the D1NZ field so stacked and the car being half tuned, just driving the car on the trailer with no problems end of round one would have been great.
I think this season the threats are obviously Mike, Redwood and Fanga.  Steven Sole, Cole, Gaz and Curt will also no doubt be there at the end, keep and eye out too for Darren Benjamin and Bradley Lauder coming out of Pro AM.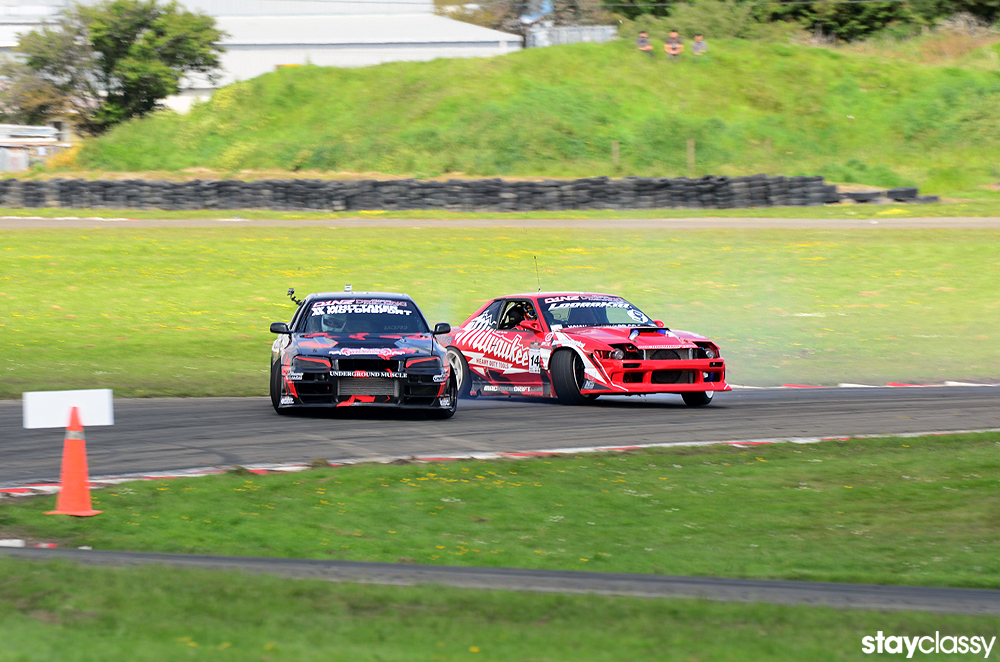 You asked who I'd want to battle? Well battling any of the top drivers will be massive but I can't wait to battle Mad Mike in his rotary vs the V8, it will be a good old fashion grudge war!
The 2010/2011 season for MKD is all about looking at building on round 1, staying inside the Top 8 and developing the car to its full potential.
Cheers guys, see you at the track
HB REP!!!
Mac Kwok, MKD,  Milwaukee Tools S13 V8 TT