0-400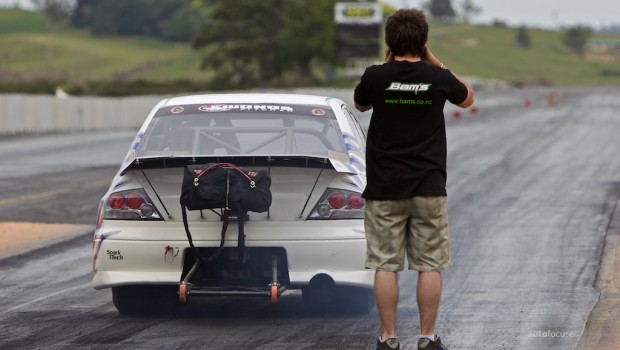 Published on November 26th, 2012 | by mrgrumpyninja
0
HD2 Racing joins the 7 sec club
7.87 at 169mph!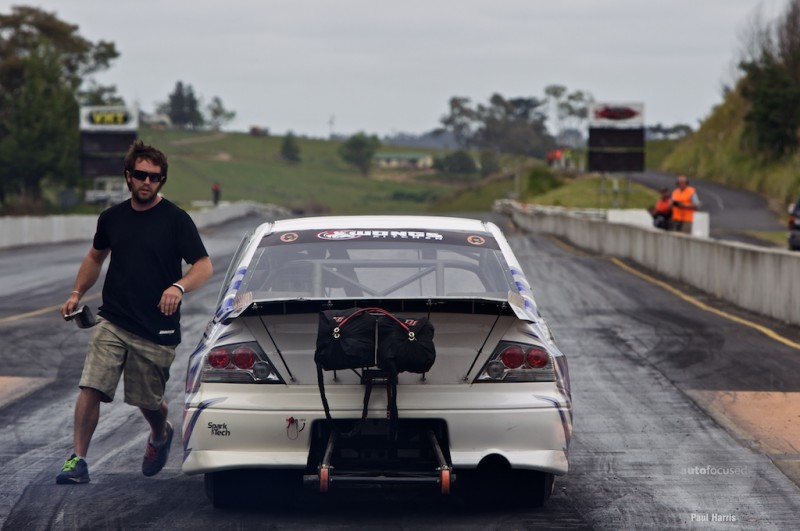 It's as simple as that, after 7 years, hundreds of thousands of dollars and what you could fairly say were more lows that highs, Michael Bradley and the HD2 Drag Racing team have gone into the 7 second club.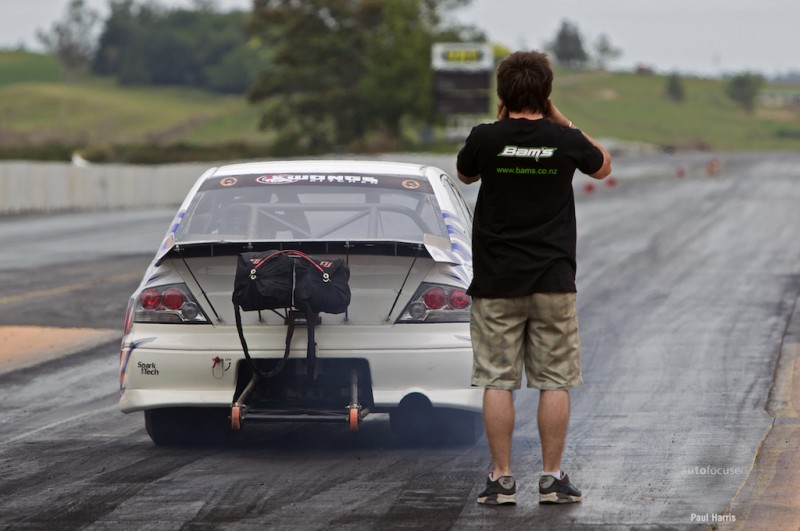 Michael is one of those guys who'd do anything to help anyone, and in past it's been hard for many of his friends to watch as he fought a car that just didn't want to do what he wanted it to do, perhaps to the point of wanting to give it all away. That all changed this Sunday when as Mike and the crew described they got "that feeling" when the car and driver came together and quite frankly f**ked off down the strip at a great rate of knots. With Aussie Legend Bill Nabham on staff, the team got the car off the line and happy, and headed down the strip for its first  ever full boost pass.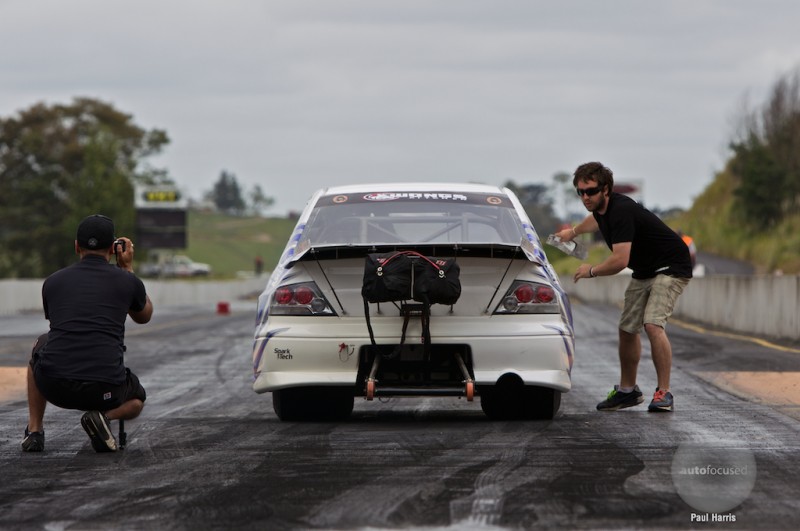 Paul from Autofocused sent me a few shots and HD2 crew member Loz is working on a behind the scenes post as we speak, but this is my little congrats post to Michael, Christy, HD2 Racing, Wongs, Bam's, TFBM, Bill & Gina and everyone else who has been part of this small but close knit team as it chased that elusive ET.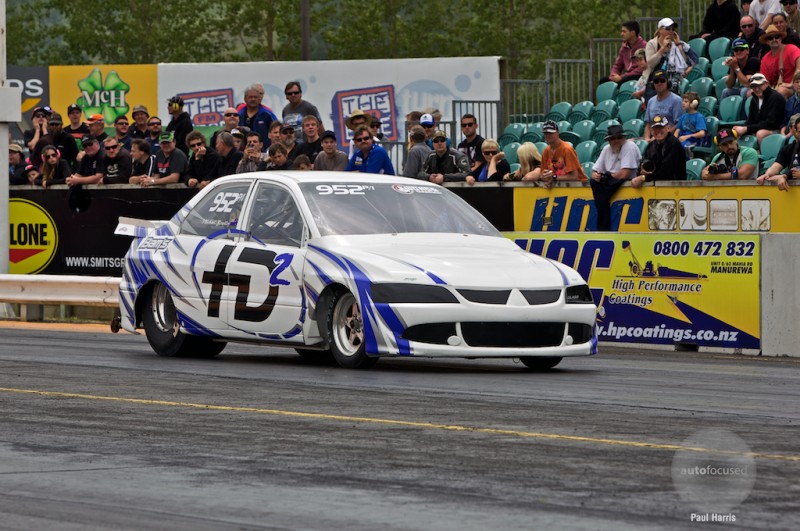 Whats scary is that this car has more in it, and Mike can now focus on driving it hard as the season progresses. I can't wait to see what it will produce.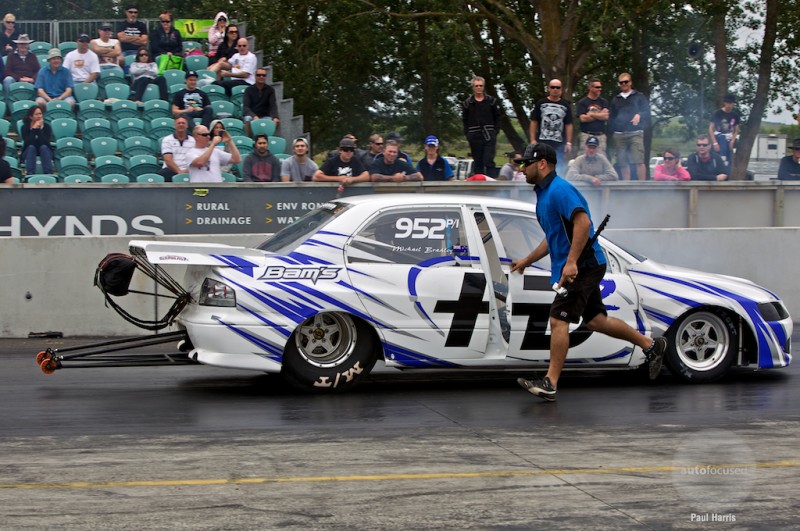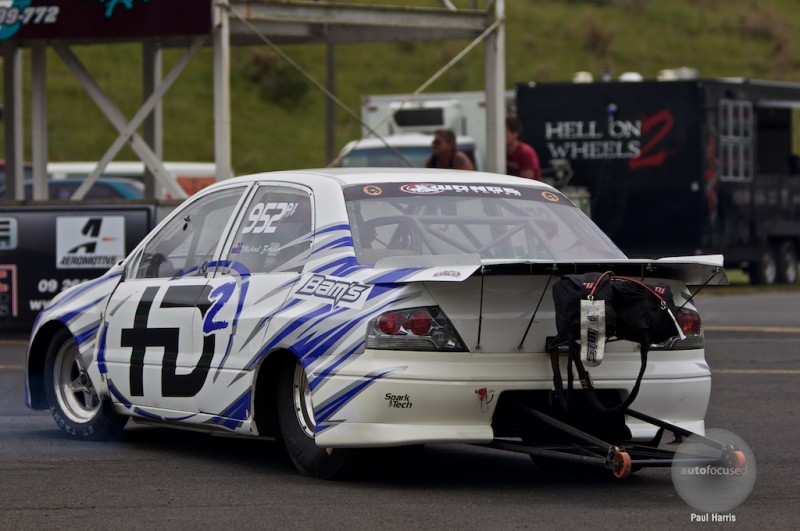 Well done HD2 Racing!