Events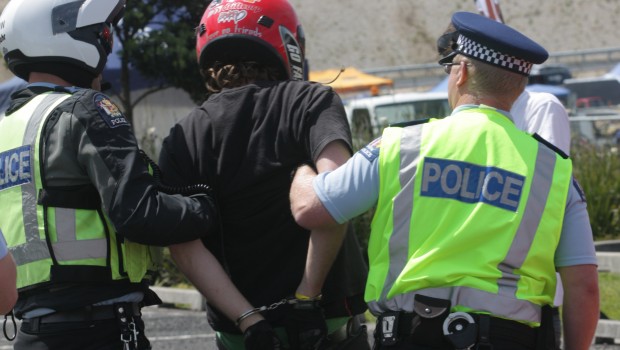 Published on October 13th, 2011 | by mrgrumpyninja
5
For a good cause- Manukau Supershow
It's almost that time of year when the Telstraclear Event centre in Manukau comes alive with the sound of engines. I speak of course of the free for all event that is the Manukau Supershow.
There is a bit of a different feel this year, the whole country has been in party mode with the Rugby world cup business and this year the venue is a world cup party zone the night before the show is on. Going to mean an interesting rushed entry process for many, but as this is a more social show it should be relatively stress free.
I thought I'd take a look back and showcase some of my favourite stuff from last year to get us all in the mood for this year.
Lets start with the memory of Hamish Marsden winning the inaugural I-drift event over Nico Reid and Peter "the wall hit me first'" Hughes. I am told there is a chance Craig Marsden will have the car at the event this year, so pop down and check out this unique piece of NZ drift folklore.
Hamish, Pete and Nico were really guinea pigs for the unique format, with no battles allowed in the tight car park arrangement. A number of the cars didn't have cages, as the event was all about participation and time behind the wheel, and there were clouds of smoke billowing skywards from track open to track close and smiles to be found all round the pit area.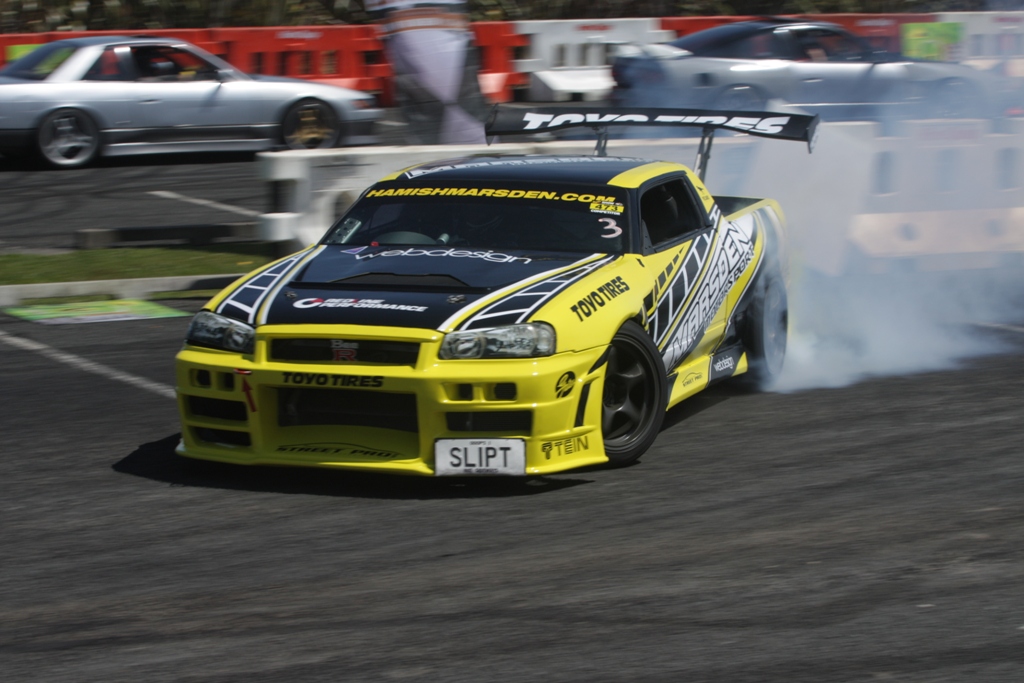 Ben Belcher was another to show solid skills, until a mechanical took him out of contention.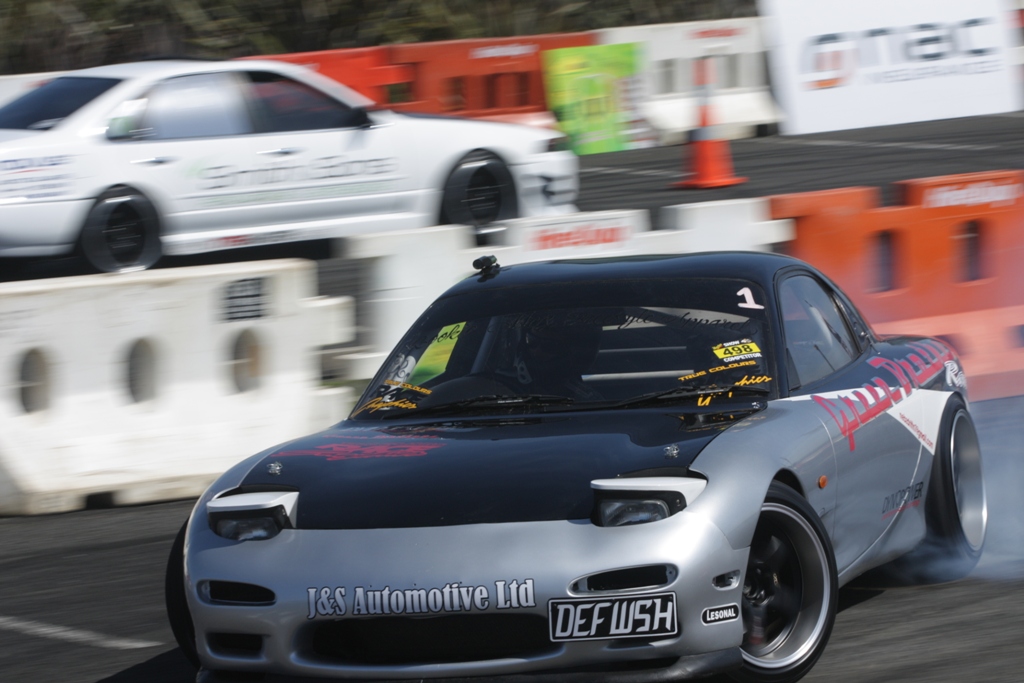 One of the great things about Manukau is how close the crowd can get, as you can see here the grandstands were packed all day, with a loud, enthusiastic and generally well behaved group in attendence.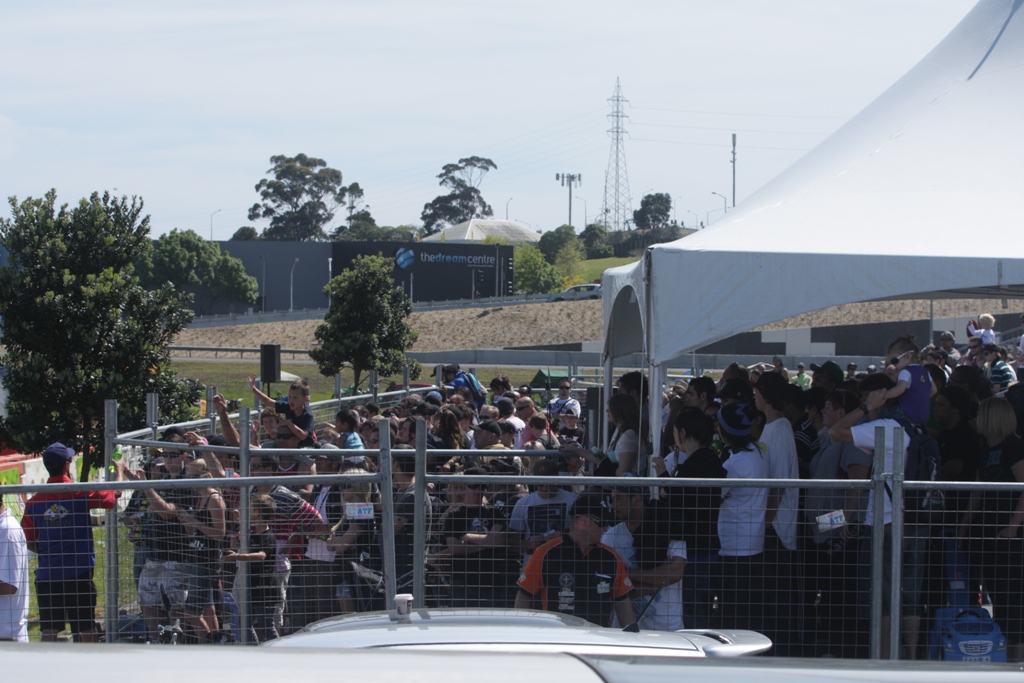 My personal favourite part of the day, was the participation of the NZ police, who not only took a lead role in the day, but got involved in the demo, and a fully uniformed officer won the press up comp while still wearing a full face helmet!!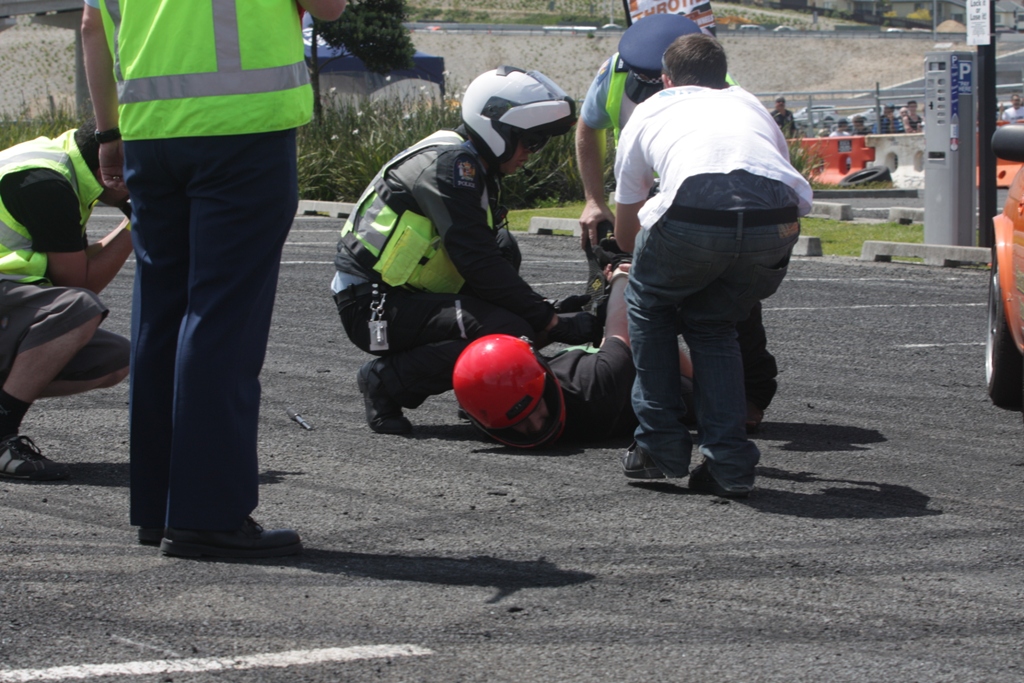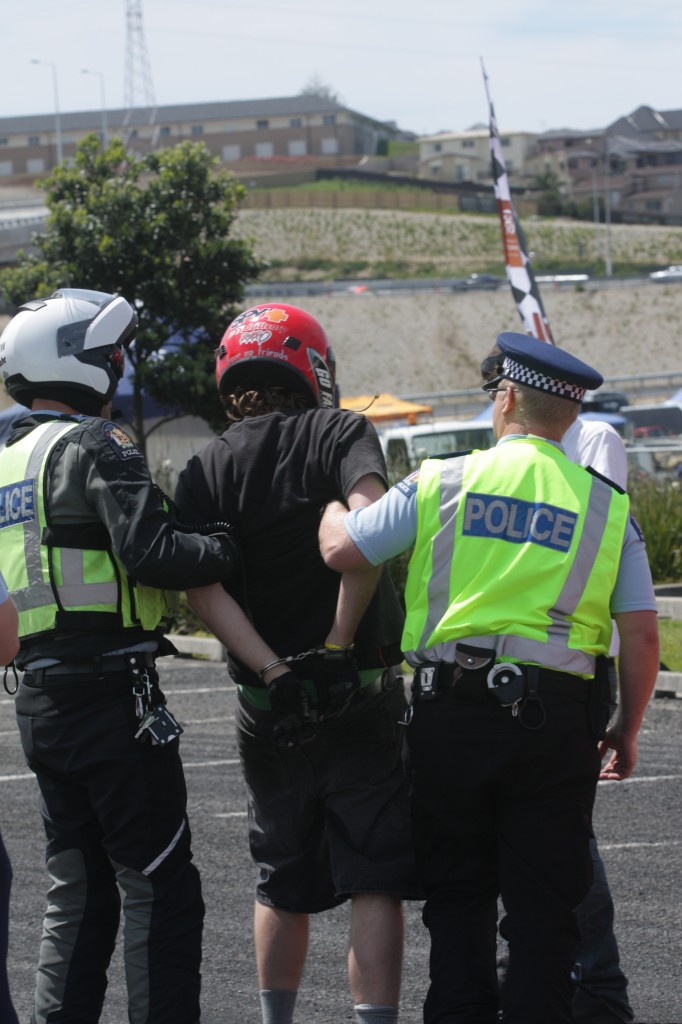 If you're looking for something to do on Labour Weekend, then pop on down to the event centre and check it out.