Circuit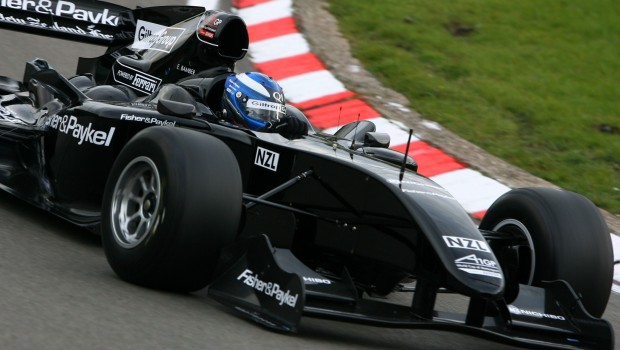 Published on September 5th, 2011 | by mrgrumpyninja
0
Earl Bamber, A1GP, World Time attack…whats next?
There are very few drivers currently active in New Zealand who can boast a record like that of Wanganuis Earl Bamber.
He seems to turn up where you don't expect him to at things like Time Attack behind the wheel of Dave Greens Supra, and then the next week he'll be steering something like a Toyota Racing Series Car.  He's a pure racer and spouts thoughts like
"The most important thing to remember is not to be fast , it's to know how and why you were fast. If you know this then you can repeat to and apply it to all different cars and disciples of racing.
You might think its a little odd that Earl would be talking to MGN, but there is a reason why… read on to find out.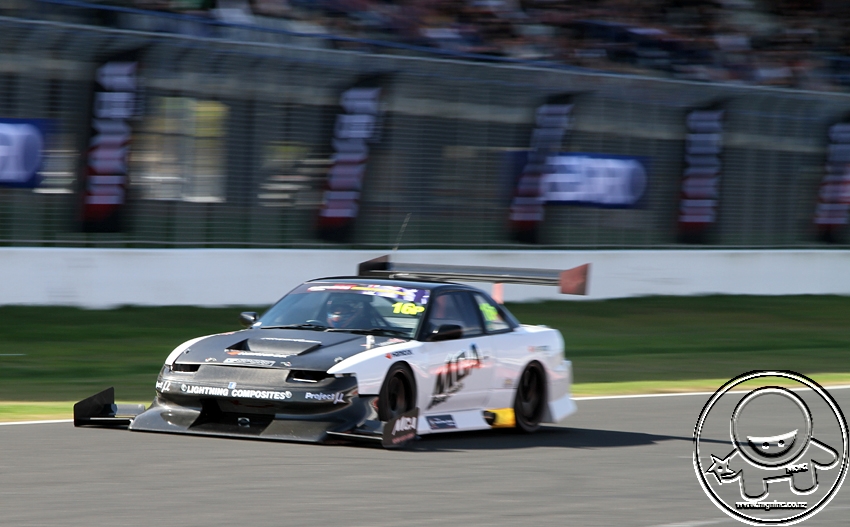 Firstly, for our reader who don't know you, who are you, name , age, brief driver history etc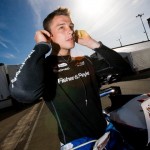 Earl Bamber, Age: 21
I began racing when I was 7 years old go karting with Dad and the family. When I started I was actually really slow but one day it all clicked at a race and from then on I have been winning. I finished karting when I finished 3rd at the World Karting Finals in Spain in 2005.In 05/2006 I started racing cars in Formula Ford. Since then I have nearly raced everything, from A1GP , GP2 to DTM,  Porsche GT3s even had a go at Quad Bike racing and Dirt track racing.
Tell me about your experience at WTA, it must have been eye opening, was there a single biggest learning?
WTA was amazing. We had no idea what to expect when we came to the event. Before Thursday Practice I had never seen the car so it was a learning curve the whole way. The format is fanastic and we really hope to be back next year to try break the 1.30 sec barrier. The biggest learning curve from the event is no rules. In everything I have raced in the past you have a very strict set of rules you have to stick to. In this there are no rules so you really have to be smart and think outside of the square on how to get the ultimate lap time. They are amazing cars, going faster than a trans-am on road car tyres!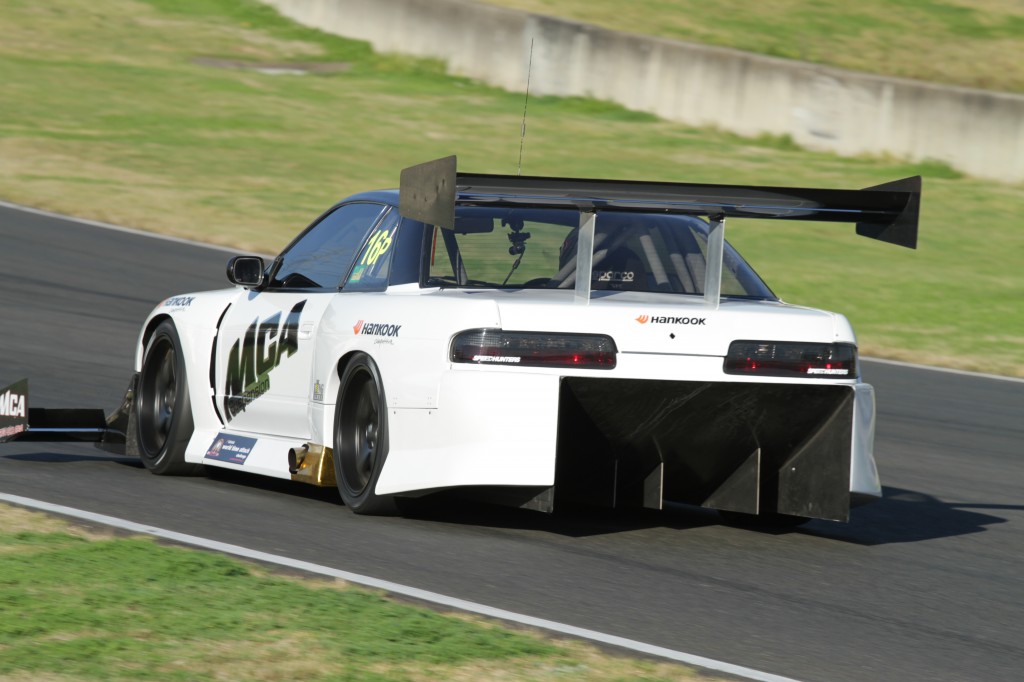 How did you come about driving the MCA racer? Did you meet Murray and Josh Coote when they were in NZ?
The introduction was made by a long time friend of mine Peter Cunliffe (PC) who has known and raced with Murray for years and that's how the whole thing came together. I have to say a thank you to MCA- Murray, Josh and Linda for trusting me to drive the car, they put a huge amount of time and effort into the project.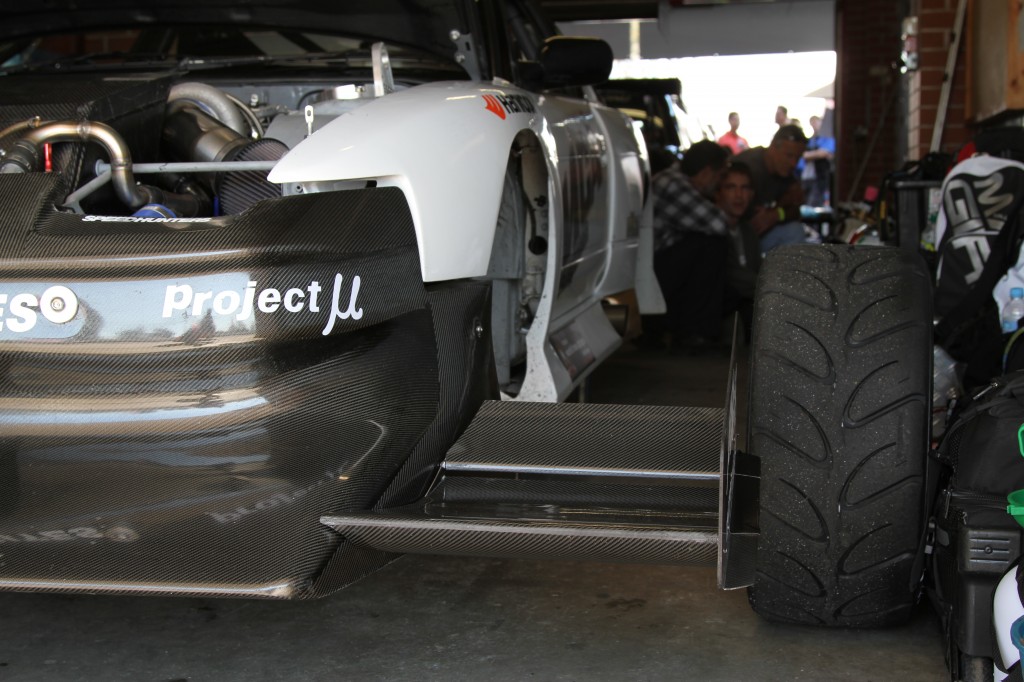 Its been noted that many drivers chose to get suited up early, and sit in car even in the heat, did you do that? what goes through your head with so much going on around you?
I am lucky that I have had a lot of practice at one lap qualifying sessions. I have done it for many years now but you still get nervous to do the perfect lap when it matters. The heat wasn't a problem when you are in the car for such a short period of time. I gather my thoughts on the out lap and then by the time I get to start the lap I know exactly what I want to do at each part of the track.
I talk to myself, driver coach myself throughout the session.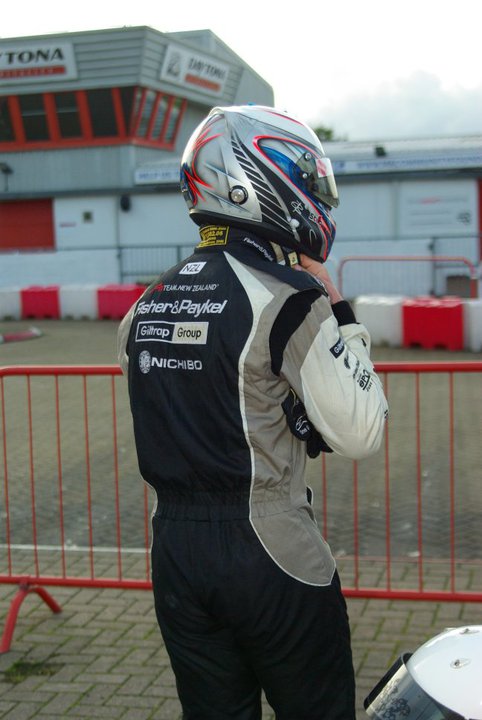 How do you think your team compared to others?
I think our team did great considering the timing of everything. I think we have a great base for our car going forward, so I would say watch this space as a team we can only get stronger.
Looking over the debrief we were getting some really encouraging split times at the end of the event so with a few changes we can be stronger and faster. We still had electric windows in the car!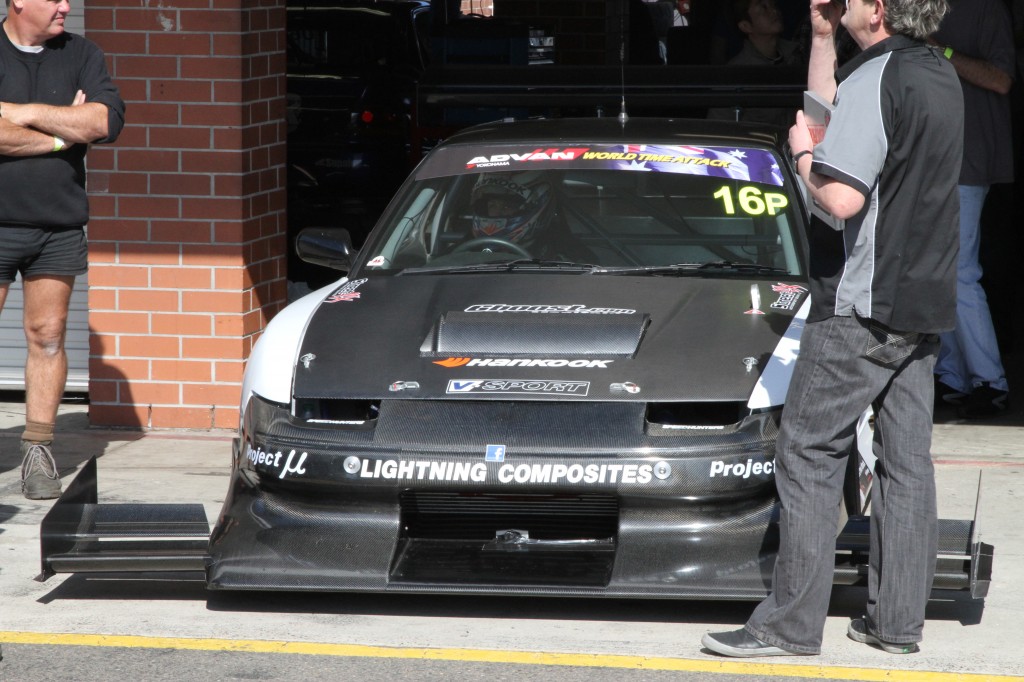 How hard is it to just to jump into a car that you've had very little seat time in and drive it to 10/10ths?
I don't find it to hard, it's a challenge but that's why you do it. I have been lucky to drive a huge amount of different cars in my career.
The most important thing to remember is not to be fast , it's to know how and why you were fast. If you know this then you can repeat to and apply it to all different cars and disciples of racing.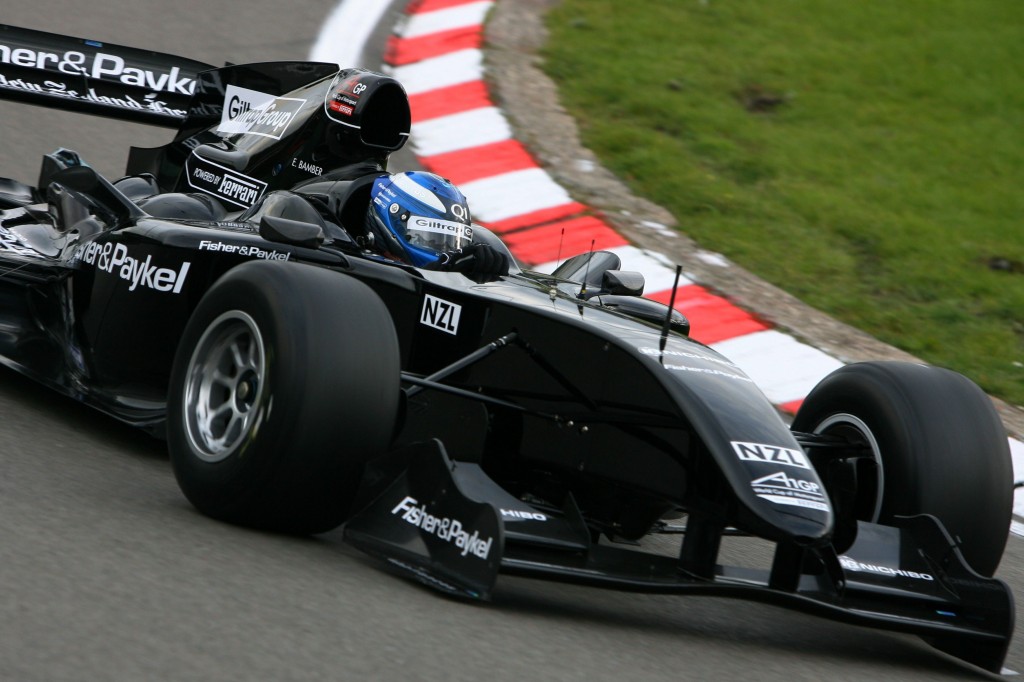 Did you and Jono Lester have a little side bet on fastest Kiwi?
Yeah, a little bit of rivalry never hurt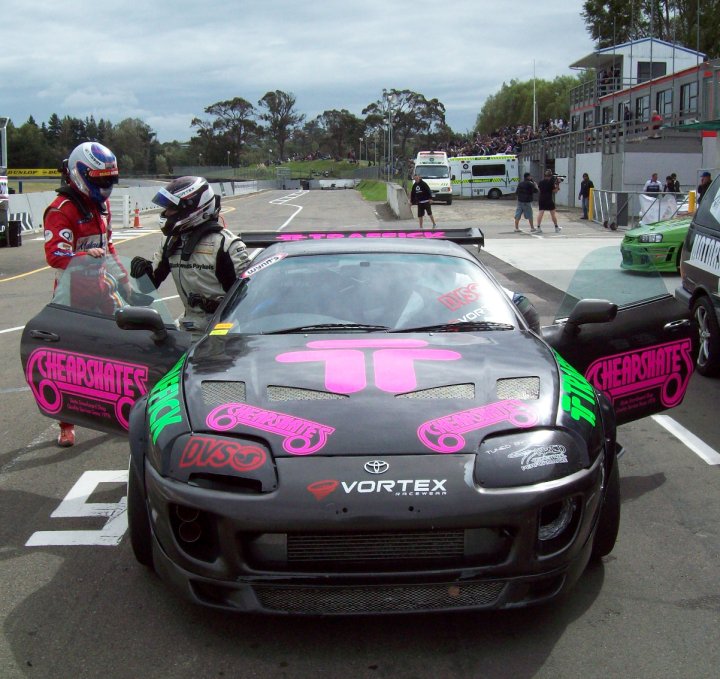 You seem to have a crack at driving most things, what do you prefer?
There are a few different things I really enjoy.
Firstly you can never beat driving a high downforce high horsepower single seater the speed and thrill it's just unexplainable.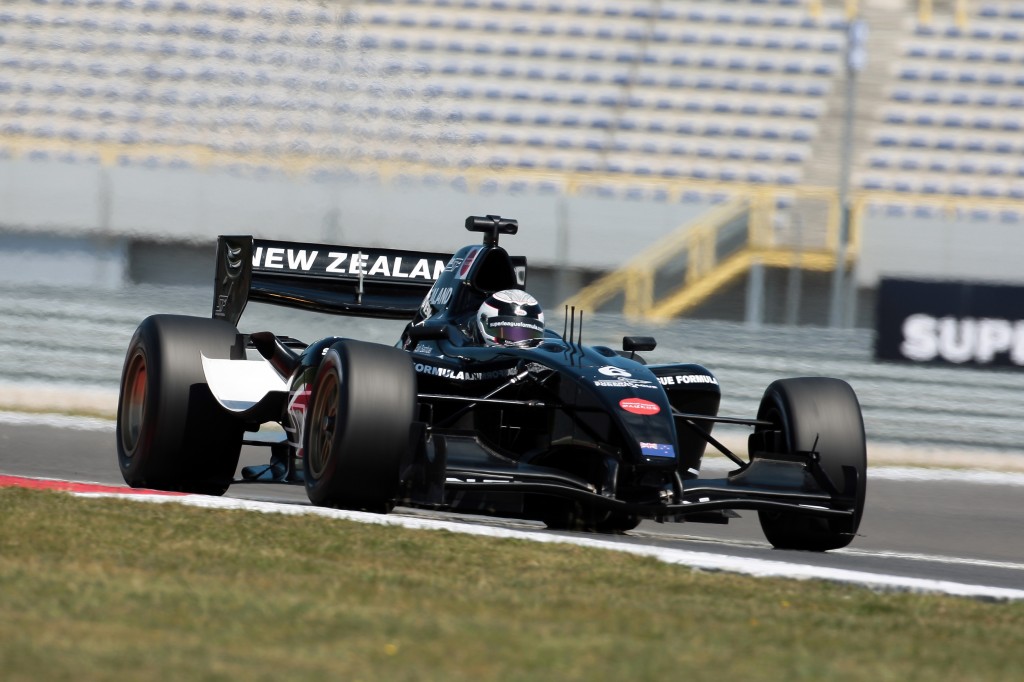 I also really loved racing the trans-am car I drove it has such amazing power and wheel spinning from the hairpin at puke to the bottom of the hill it's pretty cool.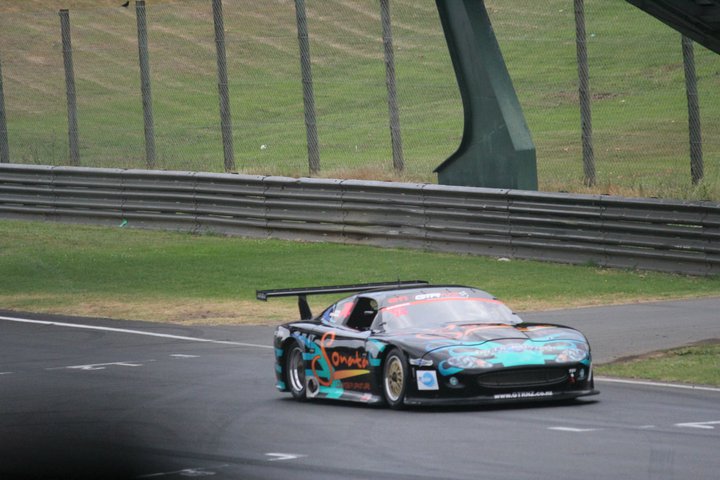 I have been recently lucky enough to do Ice driving. Drifting on snow and Ice is amazing at 150kph. This has to be by far the most fun form of driving I have experienced. So answer to your next question might be….
Whats next on Earls plan for world domination? What are you driving over summer?
After doing the ice and snow driving, I think maybe I need to try drifting. I've got no idea how I would do that right now but let's put the idea out there and see what happens? ( MGN- Anyone want to give the man a car to skid??Seems pretty marketable)
Thanks for your time Earl, and good luck with whatever you are steering over summer.