Published on January 6th, 2013 | by mrgrumpyninja
Dragmasters a rough day for Lawrence Knight
The name Lawrence Knight has appeared a lot recently if you follow import drag racing, with the proud member of the Untamed Motorsport club featuring prominently in the drag racing results at most meets he chooses to attend with his  Mitsubishi Lancer Evolution.
Lawrence aka L9UPNC has got faster and faster over the seasons and finally made the move to get tech inspected just prior to the annual drag masters meeting, where he was to form a part of the import team. All passed and ready to go, Lawrence and his crew loaded up and headed for  Meremere, a place where the Untamed or 'UMF' are a common site.
Sadly, on his first run the car would break a drive line component, which is not uncommon for these cars once they are leaned on horsepower wise and subjected to repeated brutal 4wd launches.  The car would lose drive to first the front wheels then a rear wheel, turning it into an uncontrollable pinball which headed straight into the wall, moving a 2 tonne concrete block.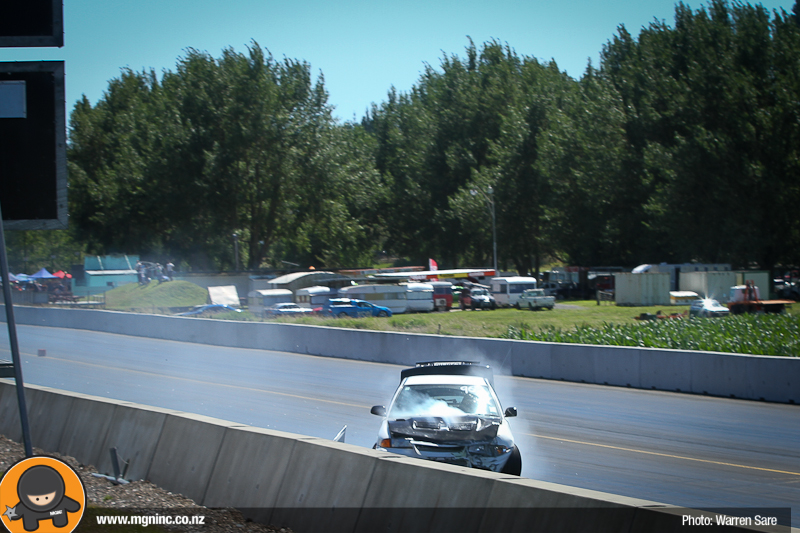 "I felt it go, so I just tried to pedal it as best I could and stay off the brakes" said Knight as he got out of the car unhurt, ' the stink thing is that I only just got tech'd and haven't even had a good run at it yet "
Back in the pits having inspected the damage, Lawrence was more upbeat, saying that he could now build a purpose built weapon for his planned trip  to Australia's famous jamboree event, which he and other club members are attending this year.
They say things happen for a reason….perhaps we may have just seen the catalyst for a new Docile or RIPUUP…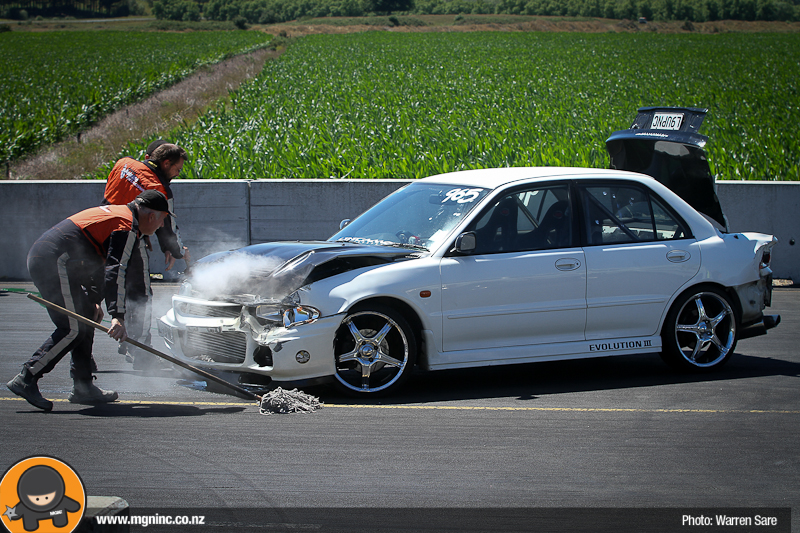 If you want to learn more about Untamed Motorsport , check them out on Facebook- http://www.facebook.com/untamedmotorsport