Published on July 29th, 2012 | by mrgrumpyninja
DMNZ Hampton Downs – July
I'll be honest, I hate paying to get into events, but I did yesterday because without grass roots and learner days, the sport of drifting has a very limited future. Drew, Jodie and the Team are doing some pretty solid work with the support of the likes of Mag & Turbo Tauranga, and it's always interesting to see how many D1NZ drivers are lurking around the place watching and perhaps keeping an eye on the future. Talking to a few of them, many seem keen to get involved more in teaching others, so if you are an up and coming driver then there would be no harm done by asking.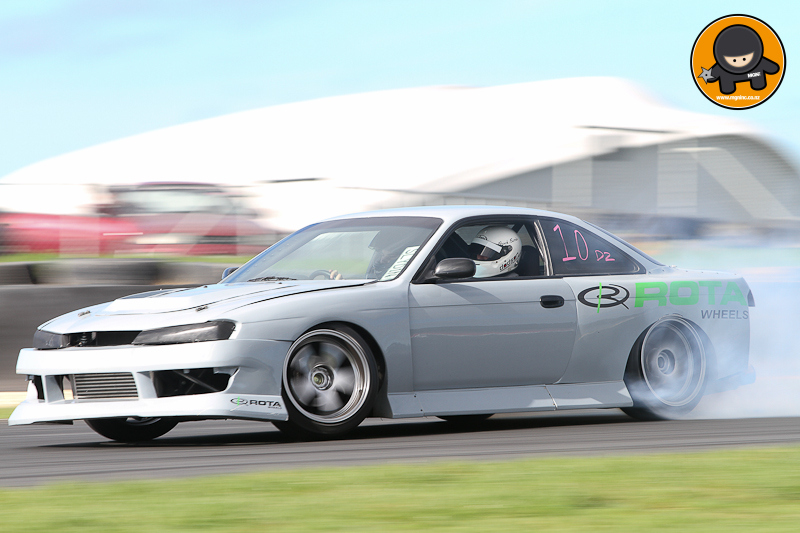 Anyway, here is a little selection of some of the shots I got from DMNZ at Hampton yesterday. I don't claim to be a pro, and there are some better ones coming care of SnoozinRich,  but I thought a few of these deserved higher res than an FB upload.
DMNZ Boss Drew Donovan aka Doni-D spent the day testing his rebuilt S15. I'm still not 100% sold on the sound this particular car has but it destroys tires, and Drew's angle up over the hill was certainly better than most .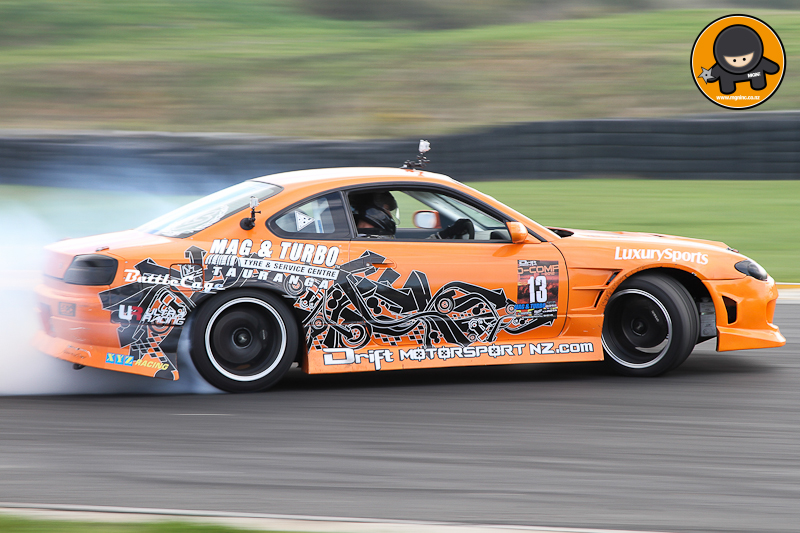 Liking this Blue 14,  It's pretty rare to see any car at a Grass Roots day in NZ sporting full aero and it seems most simply choose to remove front bars first now.  Like most, the driver got better and better as the day went on. (If you know who the driver is, leave a comment and I'll update)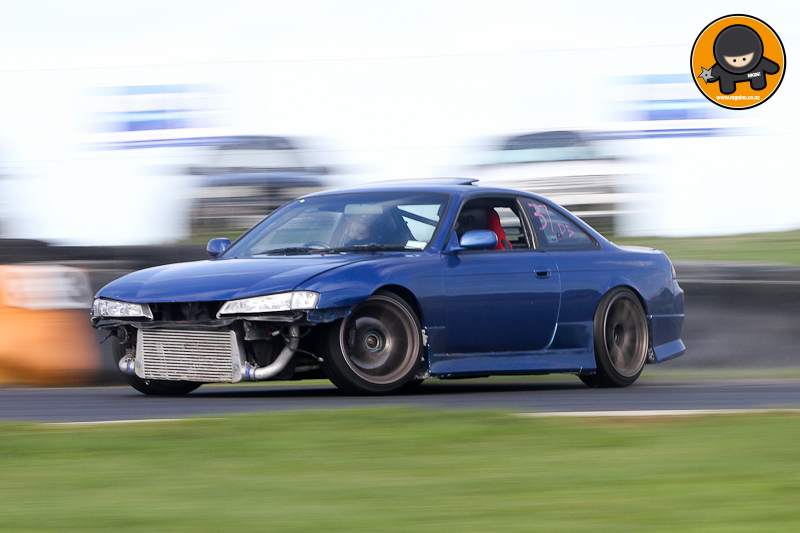 Joe Kukutai has skills, no doubting that. He will be someone that many will be placing faith in to perform strongly in D1NZ Pro-Am. Joe has a strong family team supporting him, and watchful father Denny was keeping an eye on things from the back of his own personal mobile grandstand ( the team truck ). Perhaps its childish of me….but I kinda want to see a D1GP style car removal at least once this year where a car is simply lifted off track by Hiab.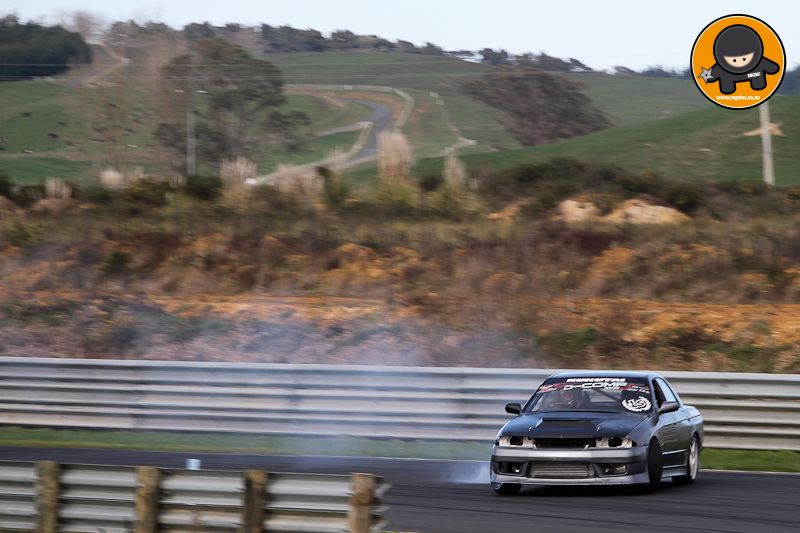 Michael 'Custom Auto Electrics' Thorley was out beating on his Laurel all day, gaining in confidence and getting some good lines going.  There will be some interesting side bets going on this year should he, Eddie 'pornoflage' Hayman, and Justin 'Justskin' Hambly end up battling in Pro-Am.
Those ninjas keep sneaking onto drift car mirrors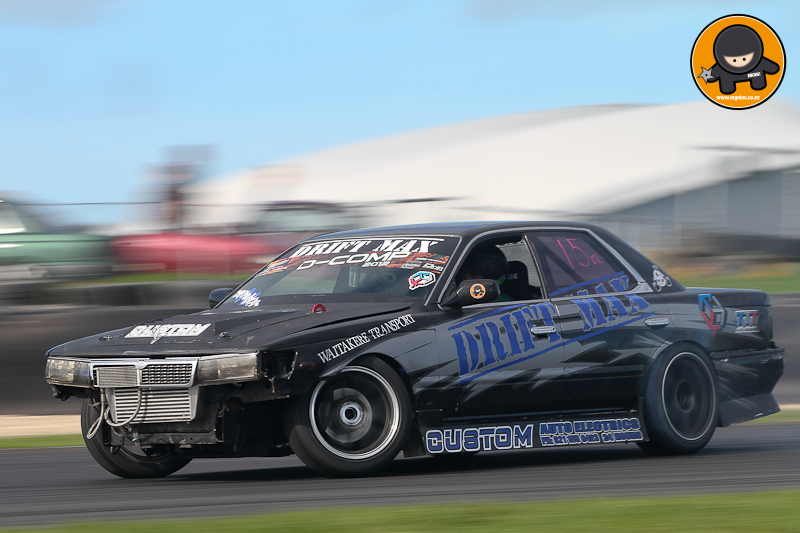 Super clean Rota Wheels 14, that rear clearance would be interesting /expensive if you were to hit one of Pukekohe's ripple strips. 
Hands down the stand out driver of the day, lap after lap hitting the same line and keeping it smooth. If you could shrink Curt Whittaker into a 5ft nothing tall female, I sort of imagine this would be the result.  Pretty strong indication of talent when the D1 Pro's present are saying you'd be the person they'd chose to tandem the section with.  There is no cage in there…..but that didn't slow her down at all.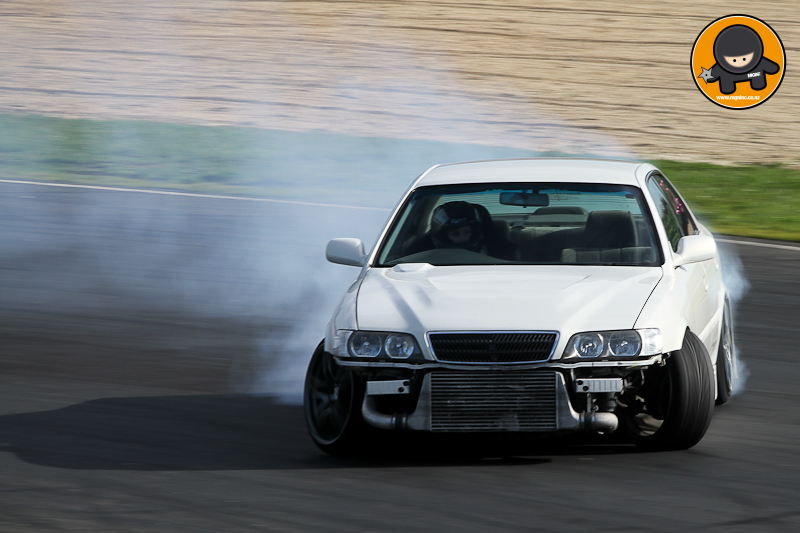 Not 100% sure, but this looks to me like Francis Aro's former D1 car?  Paging Mr Mcbreen…..hurry up and sell me your shell!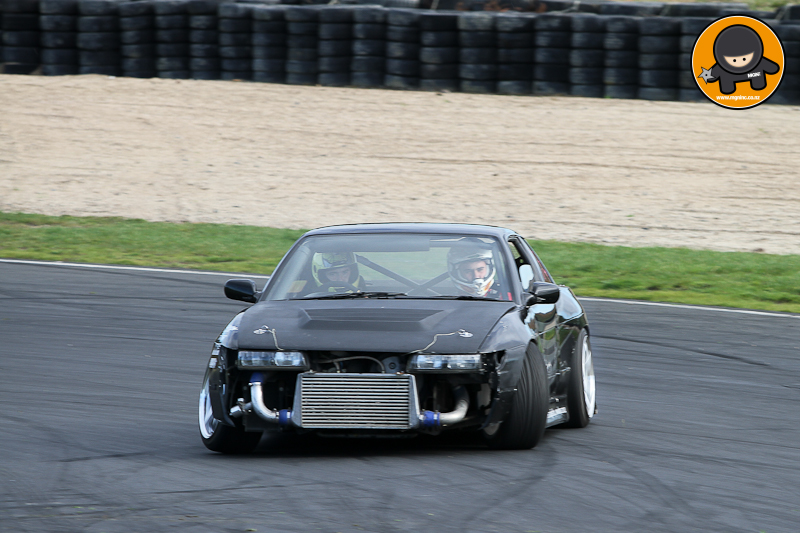 Carl Ruiterman & the E & H Motors team were as usual out in force grabbing testing time. Carl has taken a bit of a different route using sticky semi slicks to use on the car while 4 wheel drifting, rather than the usual route of over power and under grip the car to make it behave almost like a RWD. Once he gets this dialed further its going to be even more spectacular and there is something cool about seeing smoke billowing off all 4 wheels.
Rumour has it that Kat Benson sat in the car, and then it broke…..but this has yet to be proven.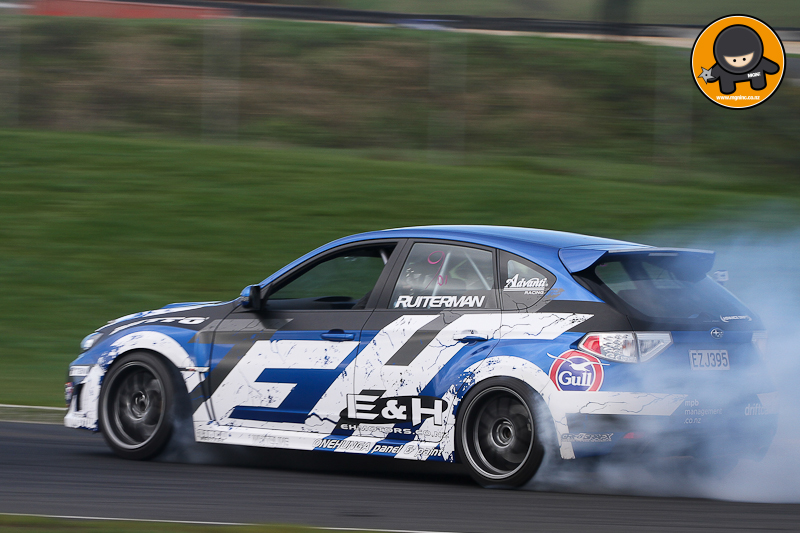 Andrew Redward really needs to stop buying cheap cable ties, either that or he's worked out a really good way of keeping tabs on his clipping point clearances.  The LS sounds healthy as now, and I am told has been given a bit more fruit to get it ready for the season. Didn't see the ultra extreme angle that I know the car is capable of, but Redward made the job of anyone following pretty much impossible by simply burying the track in thick white tire smoke.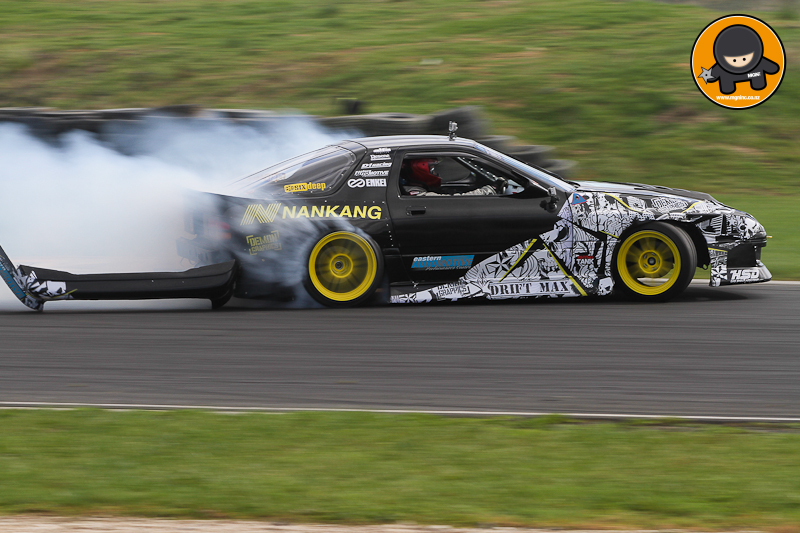 We'll leave the final word to Mr KDF himself, Cole Armstrong. Always awesome to see drivers giving back to the sport and Cole was there mentoring and acting as a crew man for a couple of his fellow Taurangaites.  Clearly worried about fans spotting him, he chose to dress incognito for the occasion.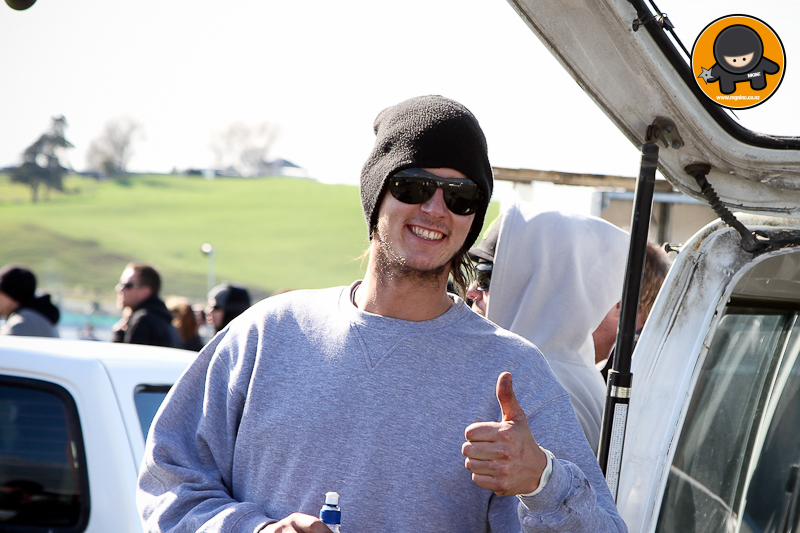 More images are on the MGN Facebook page