Sideways
Published on October 25th, 2011 | by mrgrumpyninja
2
Californication… Andrew Redward gets ready for round 1- D1NZ
Andrew Redward is my favorite Canadian drifter…. well OK, so he's not even Canadian but he is doing the world a favour by keeping Kat Benson amused and occupied, He also always has cold beer in his fridge.
I wandered on out to casa de Beanwardo to have a quick chat with Andrew and see how he was feeling before round 1 at Manfield this coming weekend.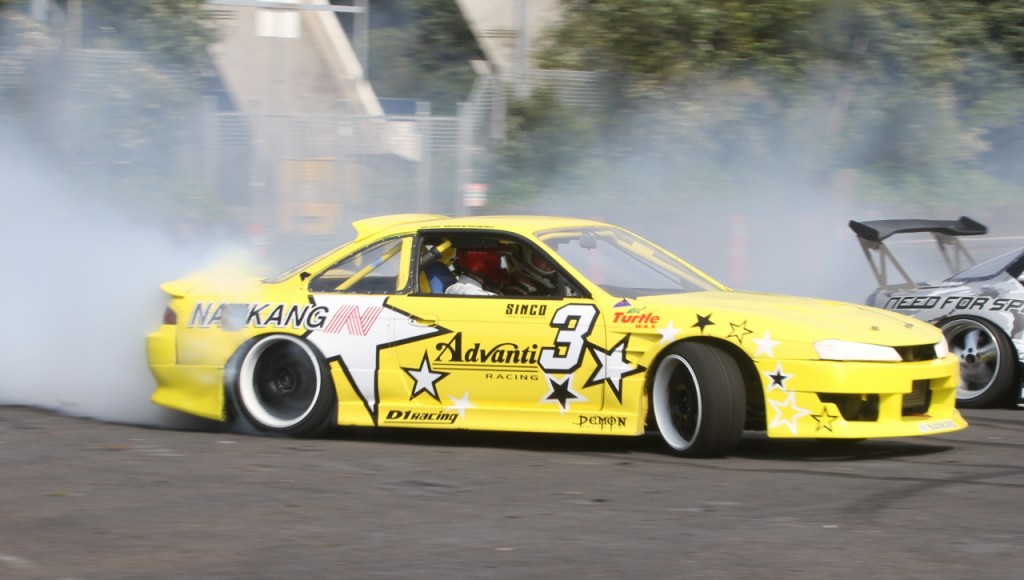 Andrew, tell us whats going on with the Advanti/Nankang S14? What happened to the RX7?
The AAARX7(insert yank accent) is sitting over there on axle stands, It seems to like keeping me broke so I've decided to use the S14 which I know really well for this season and if I have spare time/funds will re-develop the 7.  My goal is to be able to focus on an overall season result, which is easier to do if I'm not worrying about developing a car at the same time.
You've got some new backers on board to help keep things fresh on the 14?
Yeah, been lucky enough to have SINCO come on board and they have done me a fresh new manifold setup, also got new bodykit + spares from Driftmax and the team at Eastern Automotive have also come on board to help tune the car.  I think its looking pretty good right now and I'll have a new graphic scheme for Manfield hopefully.
So lets talk power then.
It's nothing stupid, it was 285kw when people last saw it compete and has since been re-tuned at 275kw by Eastern Automotive. No shit tho…it feels like its 300+ , it feels so much quicker now then it was, and with the SINCO manifold it has 40kw more at 4000rpm!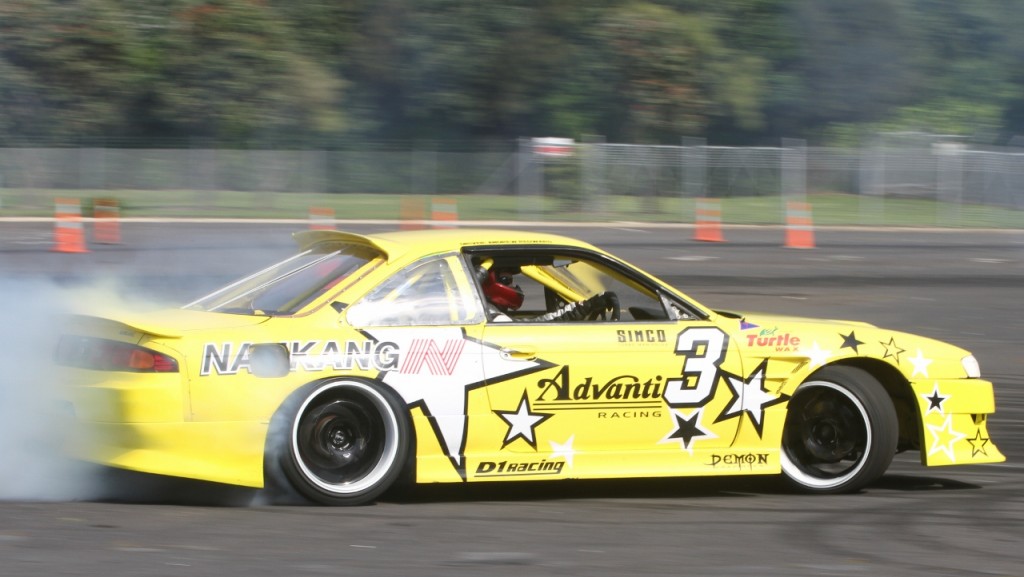 Same question I've been asking everyone else, who's going to qualify #1 if it isn't you, and who will surprise people?
Shit…I don't know, it's so hard to pick now and everyone is so close at the top end. Curt Whittaker always goes good at manfield so perhaps him?
Surprise? Well like Cole said, Niko Reid isn't a surprise and he's so good at battling that he's a guy you don't want to come up against, I think the Shred boys will play a part,  Ben Watson in particular is good…and Dimitri is just so crazy, he's almost impossible to battle because you sit behind him and then he goes way off the line but just does in such a sick and f*cking cool way that you are kinda trying to mimic it, but at the same time just watching thinking "f*ck that was cool"

Thanks for your time Andrew and good luck at round 1