Events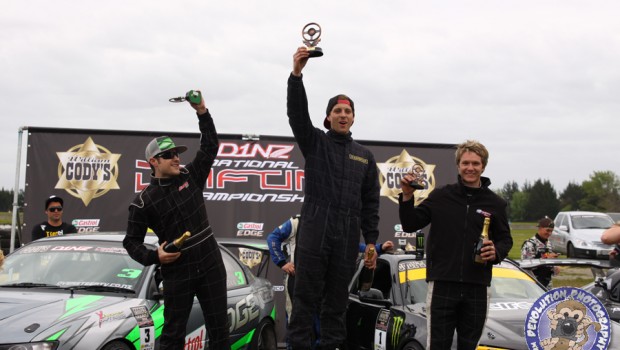 Published on November 26th, 2012 | by mrgrumpyninja
0
D1NZ Pro-Am- Round 2
A few of  you weren't so happy about the fact that we didn't really cover pro-am following  round 1, and I guess perhaps that is fair enough as we should within reason try and treat everyone the same . There is a  bit of  a challenge for us as media in that most photographers don't shoot large amounts of  Pro-Am footage due to a lot of the cars not carrying enough angle ,speed  or smoke to create what they would call a 'good' image , and with the first round also being a Friday the amount of available images was small.
That aside, I had a catch up with my new commentary mate and resident  'Bro-fessional' , Nate Ma'Fuggin Steel during the week and we thought a separate pro-am preview for this round, and then a follow up  results post was in order. So here we go….
Warren says " The track clearly will be the same, but what I think is likely is that the line will be different in terms of  what is asked for, expected and achieved.  The Pro line 130k inside initiation will be too difficult and possibly dangerous for cars that don't have enough grip or power to get out on the wall and slide along it, so I think its more likely we might see an outside entry point started where you see the word 'trade stand' on the map.  The judges have told drivers that they should focus on what they can do and not over reach, so expect to see some drivers not do the first corner and aim for the tighter parts of the track to try and qualify.  It's actually a workable strategy given at Manfield only 5 of 30 drivers had scores after the first  round.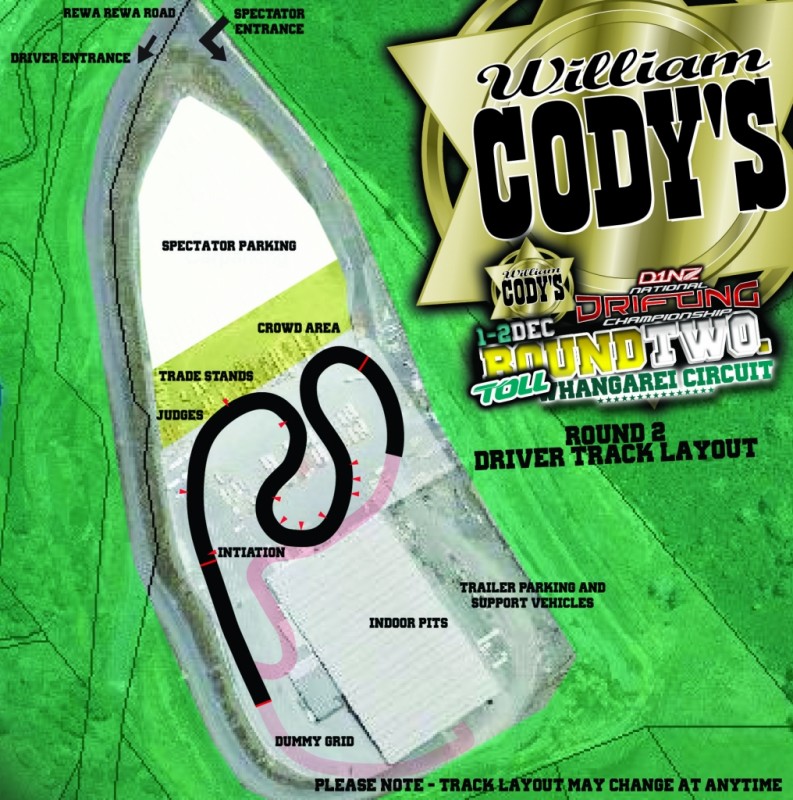 Nathan Steel says  "So i'm going to try and help the Pro Am drivers with the little information/experience i have to offer in regards to next weeks "Concrete Jungle" Round 2 in Whangarei. Its quite simple really……link the whole course. Don't focus too much on the entry. Those 2 outside clipping points on the entry will get some attention eventually, but the main thing for pro am drivers is to consistently link all judged corners and to get in the groove as quick as you can. Then once you find that sweet spot you can always push a little wider and faster with every lap you complete and as confidence grows. Sure there will be people with a different opinion to mine and that's cool. I'm only trying to give our new drivers an idea of what to expect on the day. Insider tip: Watch the Pro guys as much as you can. You'll be surprised how similar your lines will be on this small tight track. Its anyones game, you just have to be in it to win it! " 
Your D1NZ Pro-Am Brown eye in the sky 
Nate Maafuggin Steel.
It's hard to pick who are the ones to watch, but logic says round 1 podium finishers Matt Lauder (Law-der), Russell Sifleet and Sam Smith should again come through. Smith in particular has a very  fast car which should help him chase on the tight track.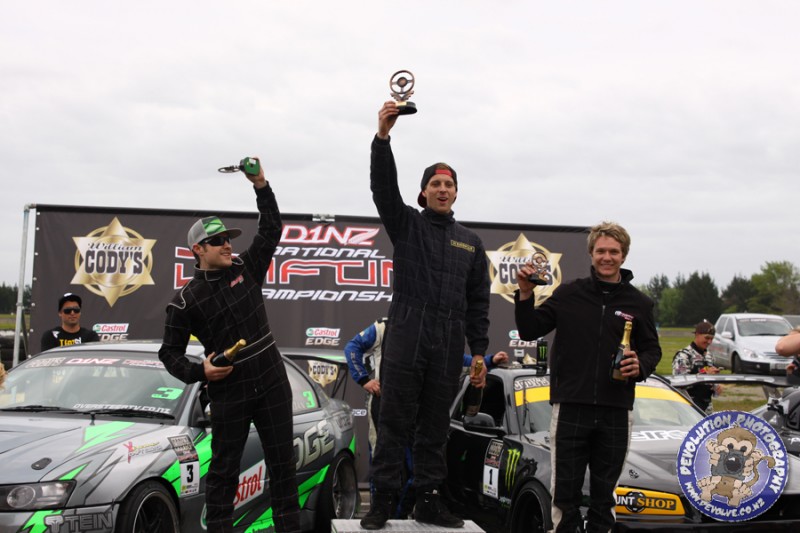 Lauder has spent a bit of  time fanging cars around Wellingtons slipway, which should see him settle into the purpose built track with some comfort.  Has  a solid skill set and a big brother in pro class who can give him some setup tips.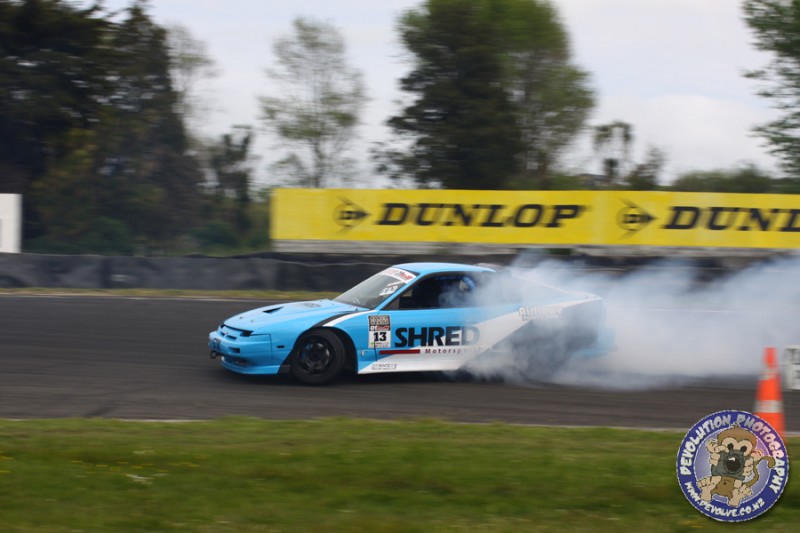 Sifleet has a seasons experience under his belt, so should again be in the last few standing.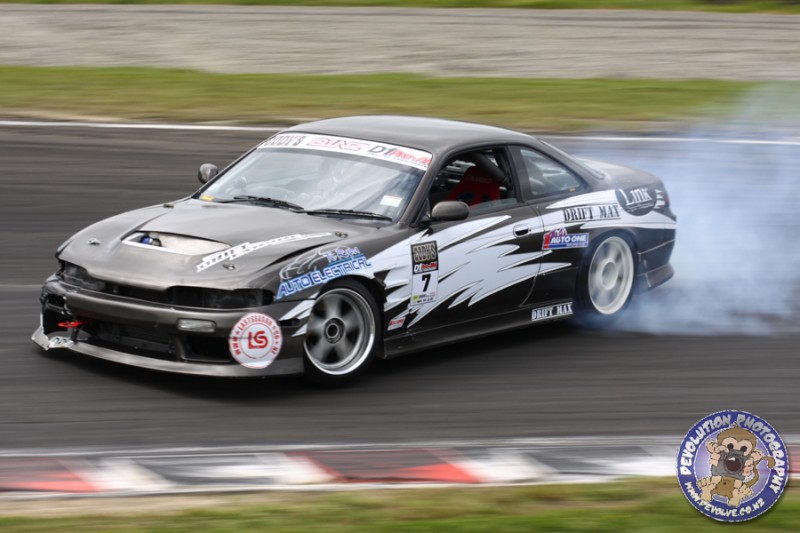 Sam Smith won't be afraid of the walls, given as an ex bike racer hes used to leaning over and scraping knees on the ground.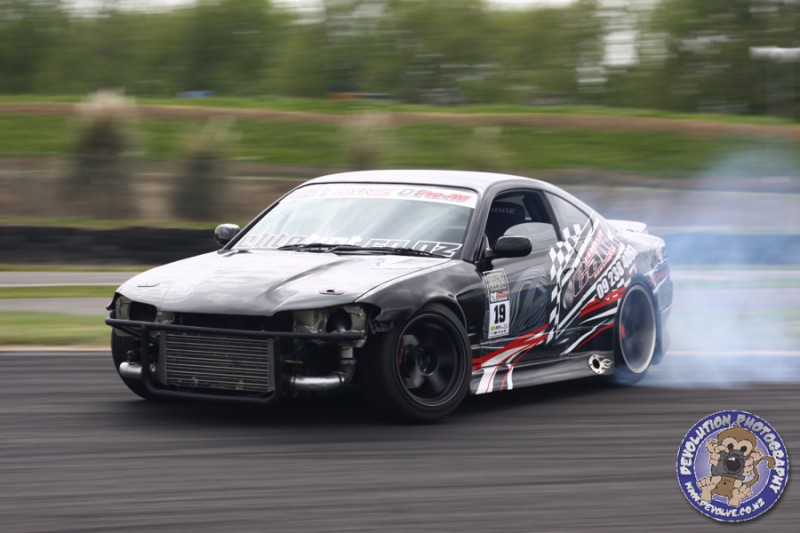 Tauranga based Jodie Verhulst is originally from the North, and was not happy with her top 16 elimination at Manfield. We all know what happens when women are angry, so beware the wrath at round 2. She'll have a local following present which will help her to lift for the occasion…and we could see NZs first ever  female drift event winner.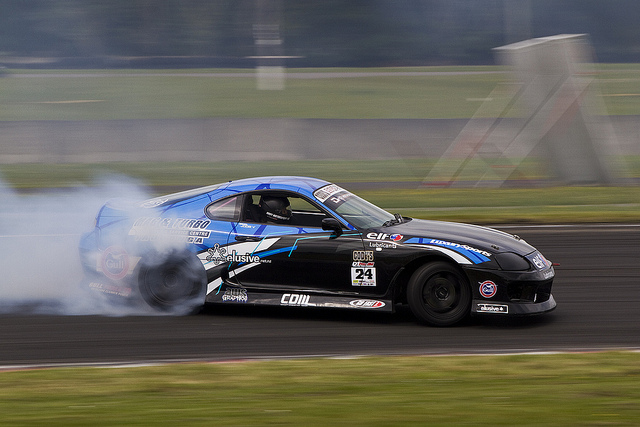 Others who could well feature would the yet  to compete Darren Kelly, veteran pro-am Vince Hopkins and Vince Langhorn who was nothing short of ruthless at Whangarei last year.
The great thing about pro-am…..is that no one really know what will happen.
*photos appear c/- Simon Anderson – Devolution Photography.