Events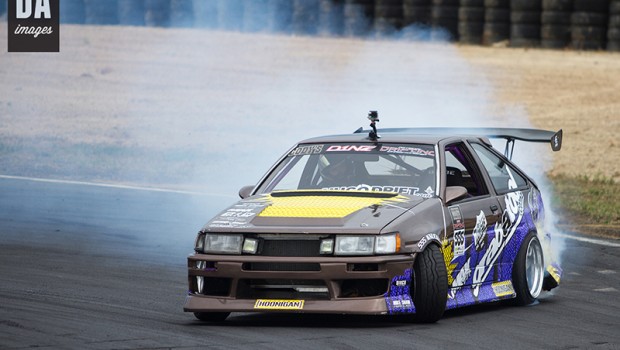 Published on March 6th, 2013 | by mrgrumpyninja
0
Codys D1NZ Round 4- Pro Am top 4
The D1NZ development series also hit Hampton Downs over the weekend with the strongest field wide performance we have seen to date from drivers. The familiarity with the track clearly helped with only 3 drivers in the field not registering a qualifying score, quite different from the purpose built tracks where in some cases it looked like we'd struggle to even see 16 cars through.This made for some tension during battles.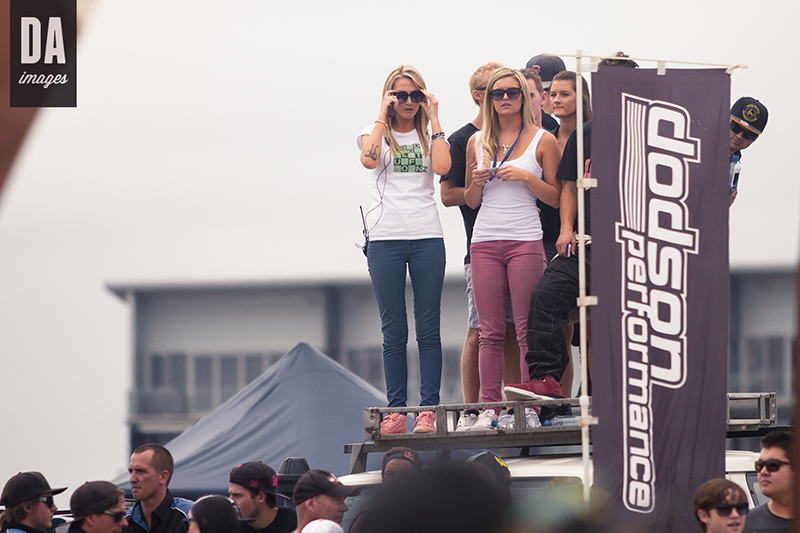 A decision by Pro competitor Hugo Maclean to allow friend and sponsor Adam Hedges to jump into his 20b powered AE85 paid huge dividends for the team with Hedges a clear standout over the weekend, some suggesting he could easily jump into the pro division.  While his  qualifying passes were not quite as anticipated, when it came to battles the C's garage pilot was a class above the rest coming home in first place. Beating both Matt Lauder and Jake Hakaria showed what a force he'd be in a full title campaign.
Taking second place and proving how good he can be when not hitting concrete barriers was Geoff Muggeridge, who has been aggressive all season and got the series 4 Rx7 to sit where he wanted. Muggeridge will I suspect finish the season strongly as we go to Ruapuna and then back north so should jump up the series table.  A victory over Darren Kelly will give further confidence in his first competition season.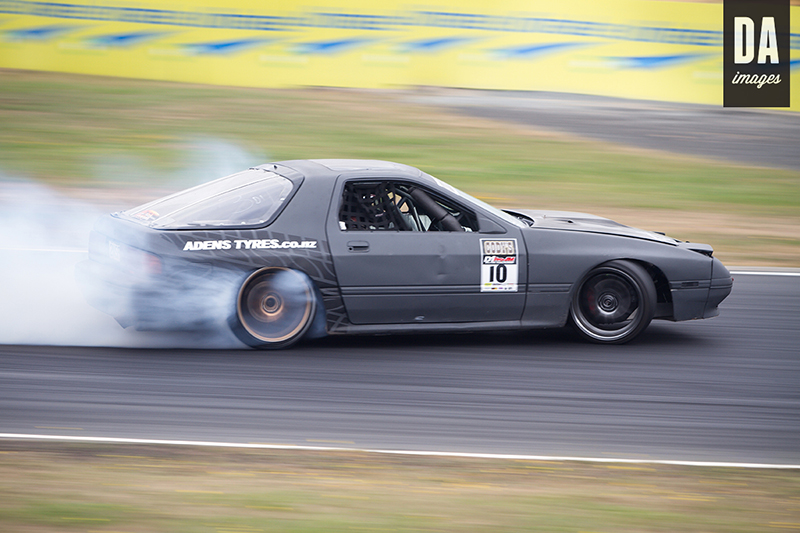 Darren Kelly isn't used to being in 3rd place, but he was beaten on this occasion and looked to be a little off his game, a steering rack failure in practice perhaps shaking his confidence a little. Still clearly a force in the class with a solid power and skill package, it will be a tooth and nail fight to the title with Matt Lauder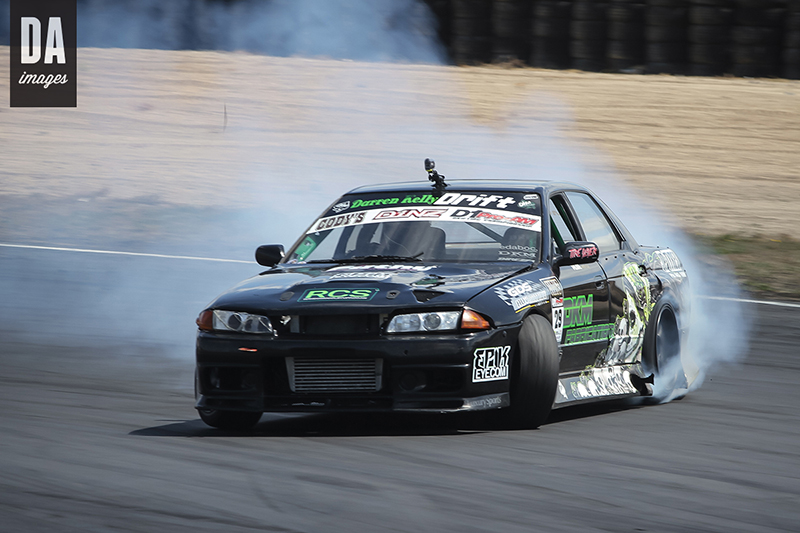 Jacob Hakaria was consigned to 4th by mechanical failure, unable to battle Darren Kelly after his loss to Adam Hedges. The smile is always on Jacobs face and he will know that his time is coming to stand on the top step, its just a case of when ( followed by the worlds longest acceptance speech)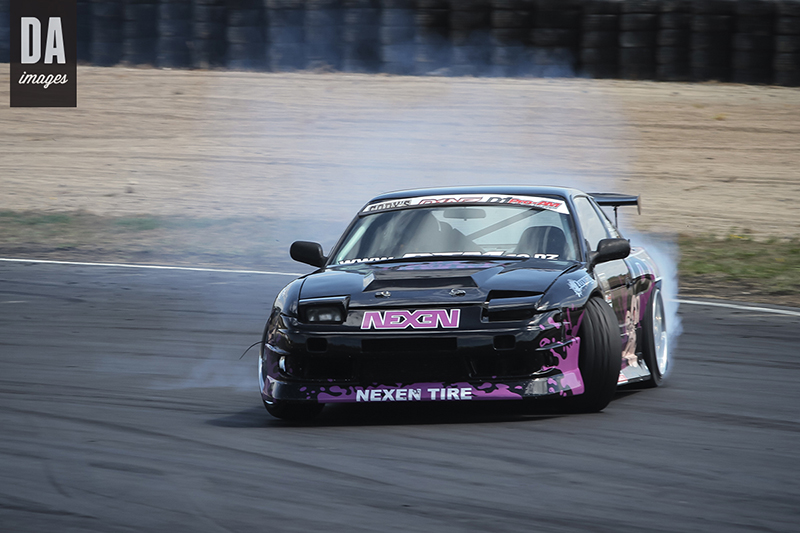 So all said and done Hedges proves his class…..the question is….will we see him again?