Events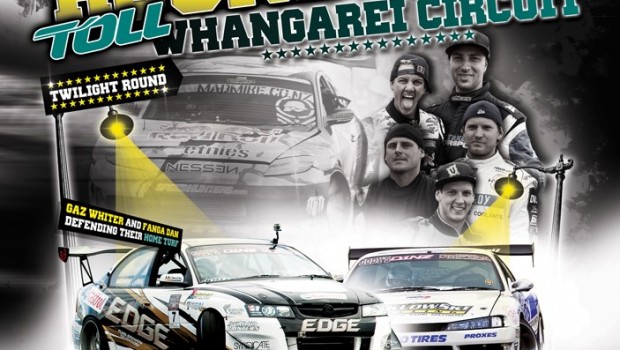 Published on November 22nd, 2012 | by mrgrumpyninja
0
Codys D1NZ Round 2- Preview inc Track layout
Next weekend drifting returns to its spiritual home in Whangarei for Round 2 of the Codys D1NZ National Drifting Championship on the 1st and 2nd of December. Last years round amazed all the D1NZ staff and drivers with a big and enthusiastic crowd attending both days, and with a move to Saturday and Sunday this year the drivers are eager to see as many people out there making noise and being a part of the event as possible.  Because of the nature of the brand new track the schedule has been re-written and the D1 Pro class will be out first to ensure the track is safe before Pro-Am are up.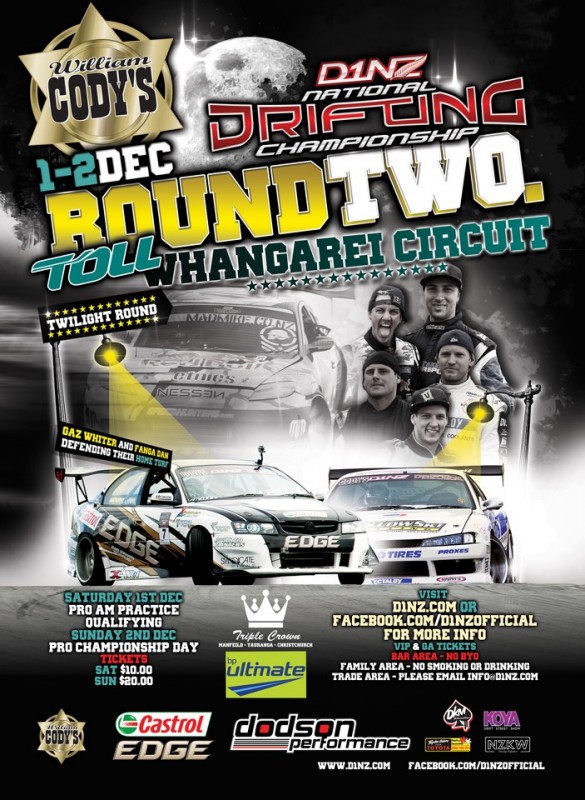 The Track -
Taking place on a purpose built custom track at the Toll yard on Rewa Rewa Road, this round will sort the men out from the boys.   My understanding of the line which is to be confirmed after testing is :
Requiring a combination of bravery to achieve a high speed inside initiation at around 130k, drivers then negotiate 2 outside clip points along a concrete sweeper  barrier wall before the track then tightens in on itself  to the right,  Drivers will then require good low speed car control to keep angle as they switch to an inner apex line to the left then aim for and an outer clip and back up towards the crowd area, with a final outer clip in front of the crowd.  Not dis-similar to Mt Smart in nature from previous years, but perhaps a little faster and wider.  Those who excel here will be the ruthless chasers who enter on the rear bumper of the lead car, as the is no real way to make up ground once distance has been created.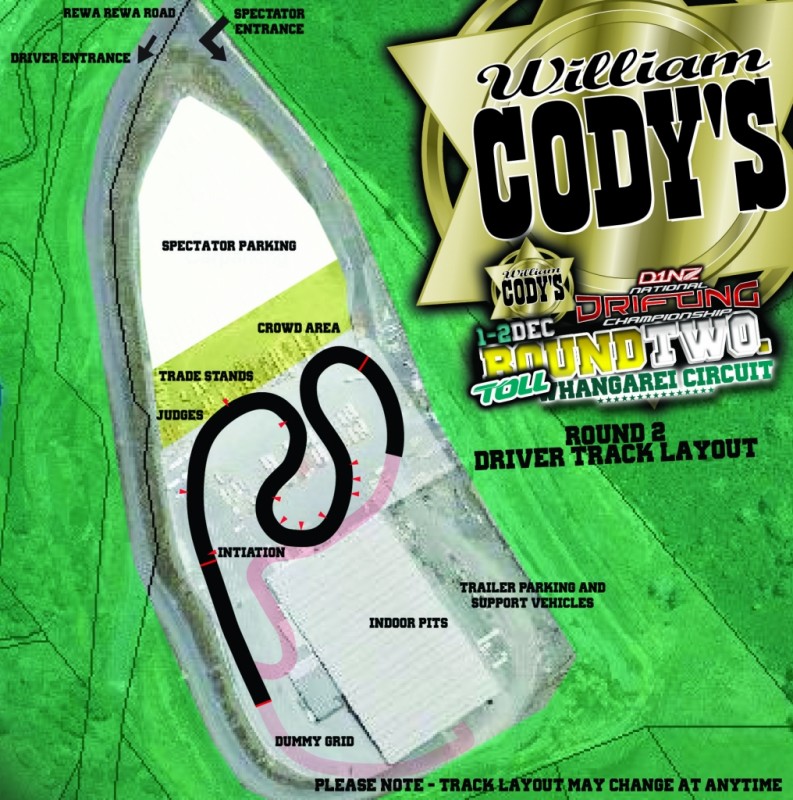 Looking at the field, the usual drivers will stand out with perhaps Mad Mike Whiddett to be installed as the favourite. No one quite has the same package as Mikey when it comes to riding concrete walls, banging the limiter and getting the crowd engaged with ruthless destruction of body panels. Mikey grabbed the #1 qual spot at Manfield, and was the stand out at Mt Smart so this track should suit him.  Only weakness is a love of diving up the inside which the judges are not in favour of.
At this time, we are unsure which car will appear, but I'd take a guess at the RX7 with the RX8 on duty the following weekend.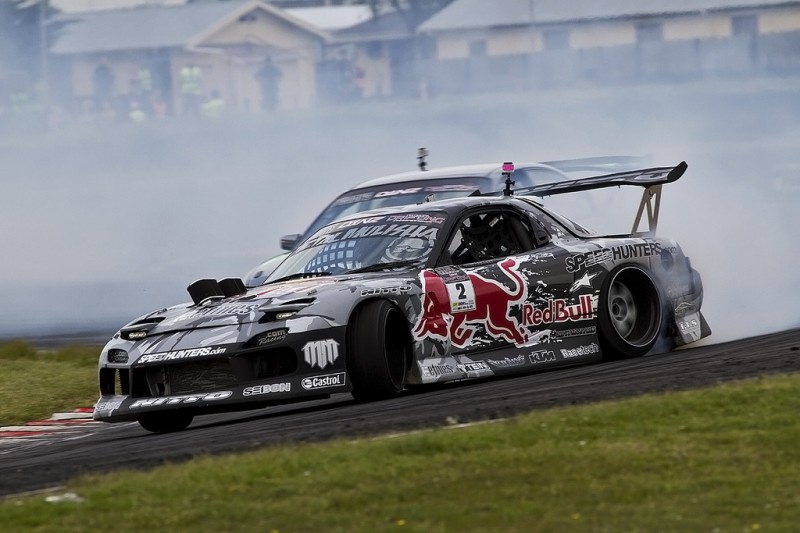 Current 1nz and 1st round winner Curt Whittaker would be argued by some to be the favourite. He drove his way through the field at R1, and is known for never really hitting the barriers yet running within 10-15cm of them constantly.  Would be hoping all his mechanical dramas are out of the way now, as he  will need all 450kw at his disposal for this round.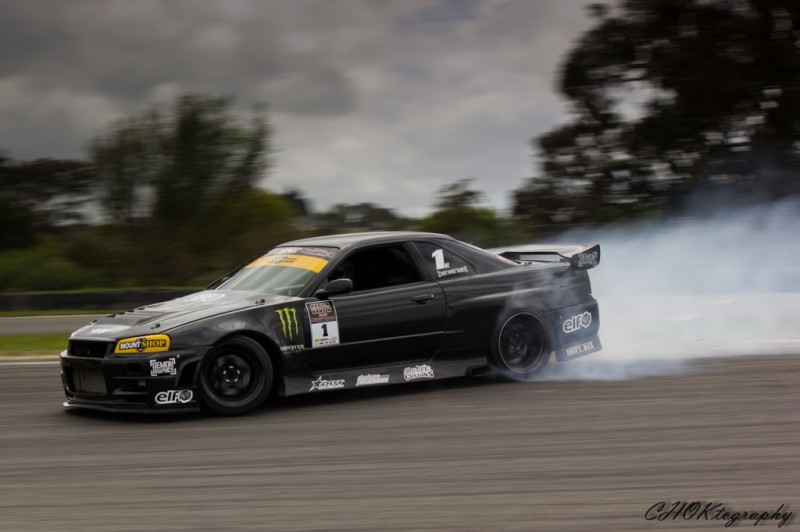 Fanga Dan Woolhouse brings form, a clear head and perhaps a little frustration to his home event. Fanga will have a BIG cheering section and did seem to really lift last year.  My Logo is on his  rear wing, and I have no doubt at all he will smash it  off several times dealing to the clip point signs.  If there is a guy you don't want to fight in the concrete jungle…then it's probably Fanga.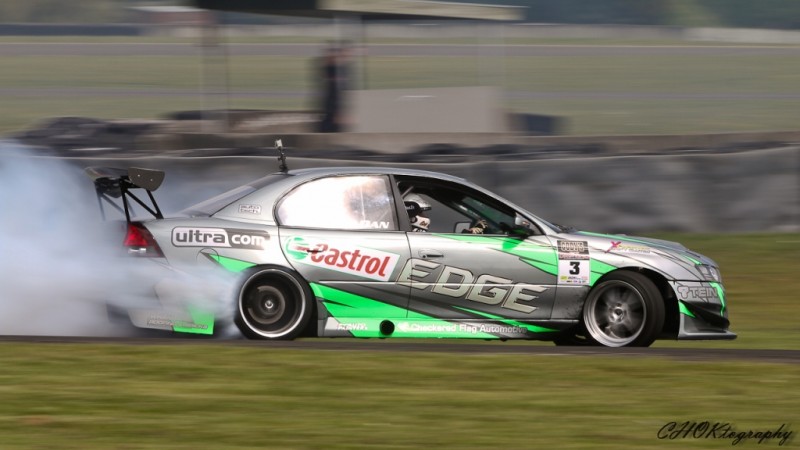 Gaz Whiter is the other I am picking to do well with a revised suspension and diff package which has given the car more bite. Most people who know drifting are aware that Whiter feels he was robbed here last year, and will be out to make amends for that.  Needs to get back on the winning horse soon, and home is as good a place as any.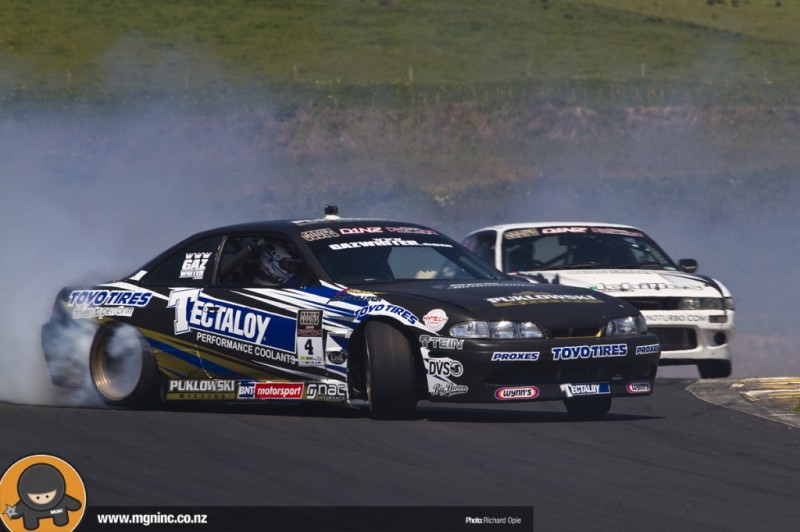 We could probably go a little further but I think the winner will likely come from one of those 4 as they seem the most at home on this type of track and also are the most comfortable with controlling cars at low speed yet maintaining angle.
Others who could feature strongly
Cole Armstrong-  Has been good on tight tracks in recent times, and just hasn't had a lot of mechanical luck.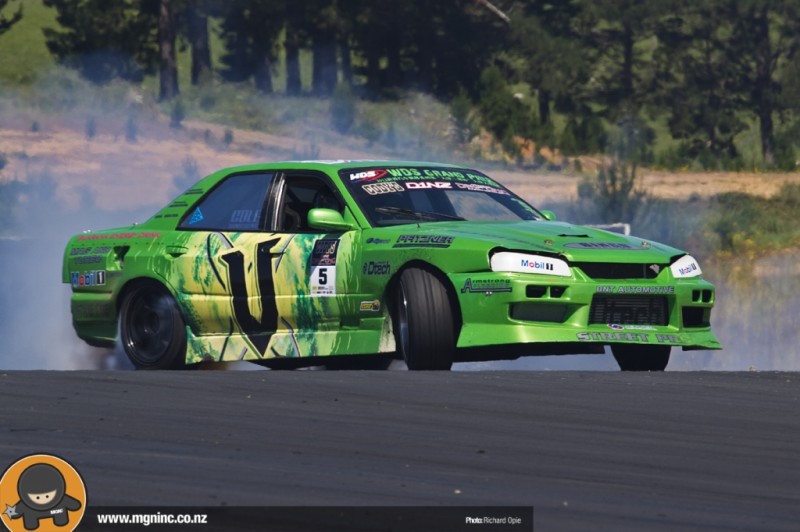 Nico Reid- Will run the walls and is not afraid of anything. Probably needs to employ a bit more strategy in his game or will keep getting trapped into a contact. Will be interesting to see if he can qualify well and lead first what happens.  I don't know that he'll win the event, but I would put a lazy $20 on a first podium.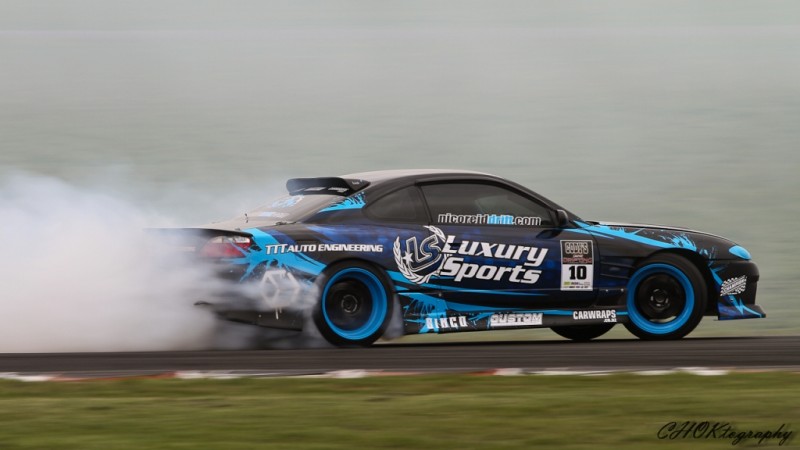 Andrew Redward-  The angle king has a light and torquey car, I just can't install him as a top 4 until he gets past his tendency to overdrive against other big names. If he is calm and relaxed, could well win.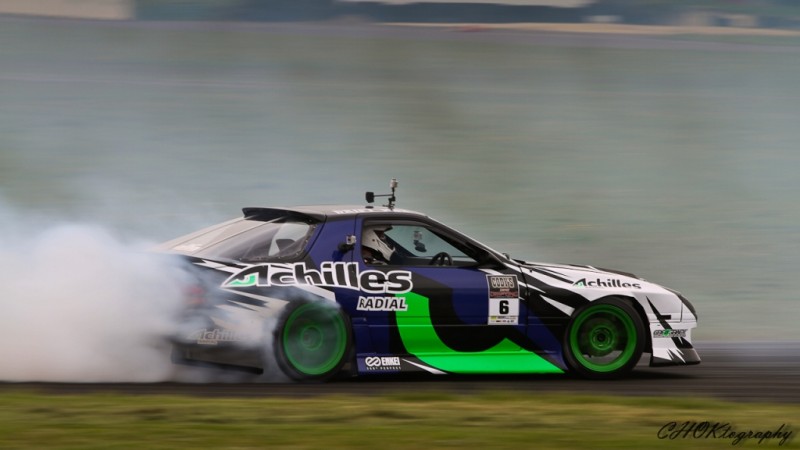 Those are just a few names and as we all know on tracks like this, odd things happen. Anyone remember what happened to Mikey, Gaz and Fanga last year? This is only my opinion of what might well happen,but the truth of the matter is that anyone could win here, and that's why you'd be silly to miss what I think might well be the event of the year.
See you all in Whangarei
In the mean time, here is a teaser