Events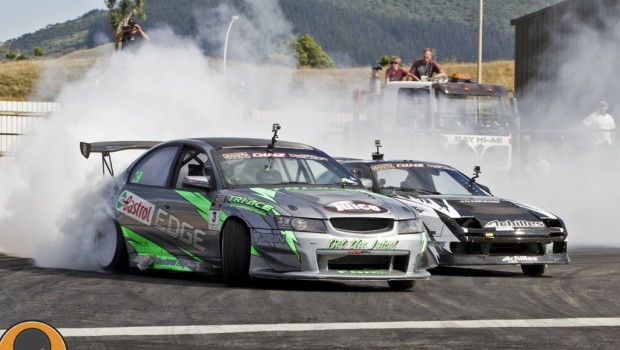 Published on January 21st, 2013 | by mrgrumpyninja
0
Codys D1NZ R3- Fanga continues his season form
Castrol Edge backed Daniel 'Fanga Dan' Woolhouse continued his strong run of form over the weekend at the purpose built Baypark Tauranga drift course at round 3 of the Codys D1NZ National Drifting Championship, netting another big haul of  points .
Entering the round as the #1 on points, Woolhouse was earmarked by many as the man to beat with his torque based Chev V8 engine setup and aggressive style well suited to the short and fast course. It would prove to be so, as the 2006 NZ champion powered his way around the course mere inches from the wall, with a thick cloud of smoke coming from his Tri-Ace tires.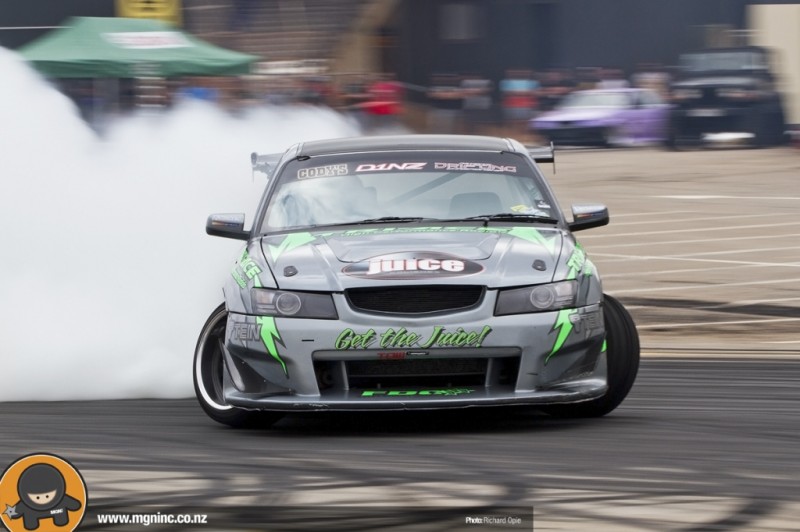 With the car already well set up from Whangarei, the FDC Motorsport team set about simply getting comfortable on the practice day, and with crew chief Mike Templeton on baby watch, those with a keen eye in the pits would have noticed Fanga's partner Nicole changing tires, while other members of the close knit family team took care of the other maintenance tasks, allowing Woolhouse to focus on simply driving.
In front of a capacity crowd, with the gates being closed for the first time ever at D1NZ, The Castrol Edge commodore would emerge from qualifying in 3rd spot behind Redbulls Mad Mike and team mate and #1 qualifier Gaz Whiter in the Tectaloy Nissan. Woolhouse having delivered good lines and perfect throttle control, and only just being bested  by 2 guys who were basically touching the wall with their cars the whole way around the track.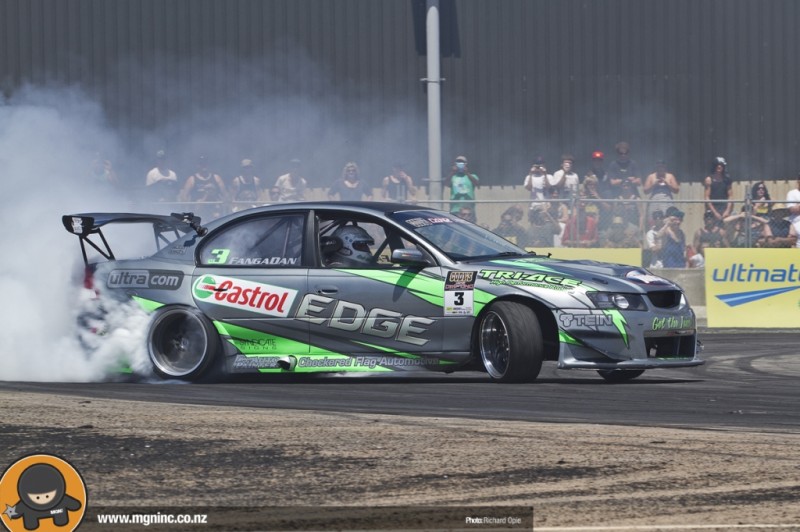 Battles are where 'Fanga Dan' comes to life, and so it would be again as Daynom Templeman and Zak Pole would be defeated, before a strong challenge from Nico Reid pushed Woolhouse to use all his years of experience to get the win. A final with Achilles Radial driver and fellow V8 pilot Andrew Redward awaited.
Redward pushed hard, and put the pressure on, only to spin and hand an unbeatable lead to the current series leader, Woolhouse electing for the first time in recent memory to hold back in his chase and give Redward sufficient room that there was no possible way a   mistake could be forced, a coming of age for Fanga Dan perhaps who is driving smarter than ever before,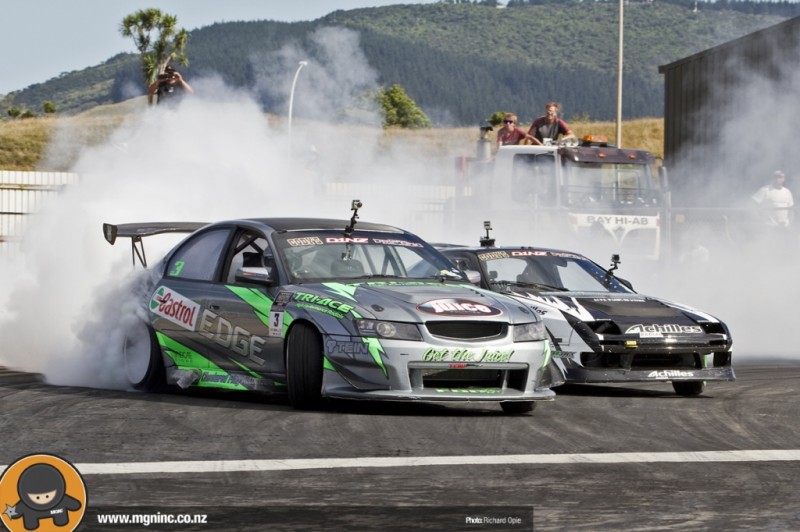 Woolhouse now holds a large lead going into one of his favoured tracks at Hampton Downs, where another podium would just about lock up a title win.
FDC Motorsport wish to thank Castrol Edge, Juice Polishes, Tri-Ace Tires, Checkered Flag Automotive, UltraCom, SBPnz, Syndicate Signs, Morgan Autopaints, Resene Automotive and Light Industrial Tein, Autotech Northland, Xtreme Drift Clutch and MGNinc
| | | | |
| --- | --- | --- | --- |
| | | Championship Points | Championship placing |
| 3 | Daniel Woolhouse | 312 | 1 |
| 6 | Andrew Redward | 237 | 2 |
| 1 | Curt Whittaker | 230 | 3 |
| 10 | Nico Reid | 217.5 | 4 |
| 4 | Gaz Whiter | 193 | 5 |
| 2 | Mike Whiddett | 185.5 | 6 |
| 9 | Daynom Templeman | 184 | 7 |
| 7 | Brad Lauder | 170 | 8 |
| 27 | Zak Pole | 153 | 9 |
| 29 | Troy Forsythe | | |