0-400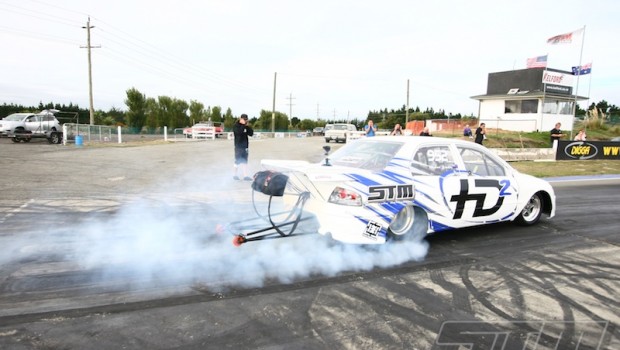 Published on January 20th, 2012 | by mrgrumpyninja
0
Bradley prepares for Aussie onslaught
Michael Bradley works hard….harder than almost any person I know, as a hands on operator of a successful business, an 80 hour week for him is the norm, while weekends are largely non existent or are a single afternoon spent dozing on a couch.
When you work that hard, you need an extreme toy to keep you interested, so for stress relief Mike straps himself into a purpose built drag chassis and  tries to tame 1000+hp for 8 seconds or less. This is the HD2 Racing RWD EVO drag car, and its about to blow out the cob webs for 2012! When I was trying to write this I rang Andre, and he simply said " it shut the dyno down…you do the math !"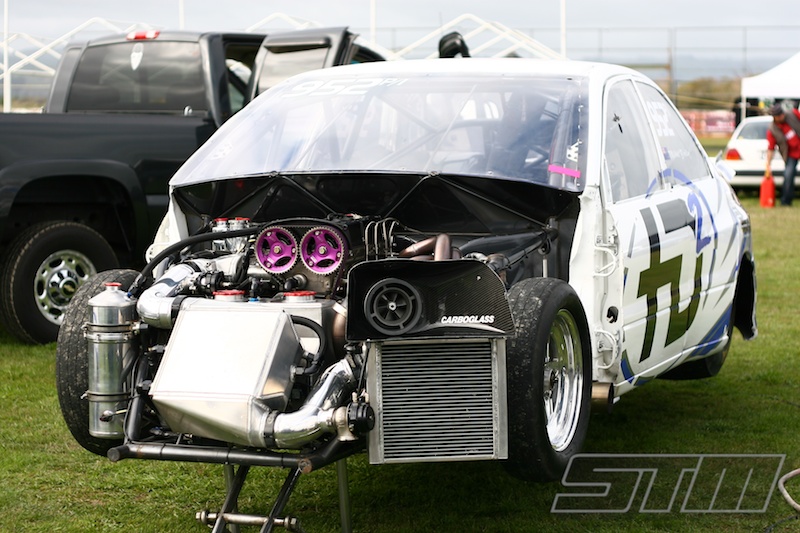 Debuting in Christchurch in 2011, Bradley always knew he'd be on a steep learning curve in a new and untried setup, but perhaps never realised how steep. Going from a 10 sec 4wd Evo to a purpose built RWD monster on wrinkle wall tires is a test for anyone, but with help and plenty of advice from seasoned racers, and a dedication and belief in his own skill, the HD2 race car would pass licensing, cross lanes a few times, pop out of gears, and produce a PB in its first season of 8.41 seconds.That's a fair amount of ups and downs to face over just a few short months.
After such a tough debut, the chassis had been sitting neglected and dusty until January this year while Mike focused on business interests, thinking he'd have the season off to mentally and financially recover from a tough debut season, when word came in that Aussie Colin Wilshire would be appearing at the 2012 Nationals.
Never one to back away from an opportunity,phone calls were made, emails sent and with support from Andre and the team at STM, a refresh has been undertaken so the car can see action at selected 2012 summer meets. All of this done while Mike and his partner relocated their business, lives and 4 legged babies to a different area, to take on even more work.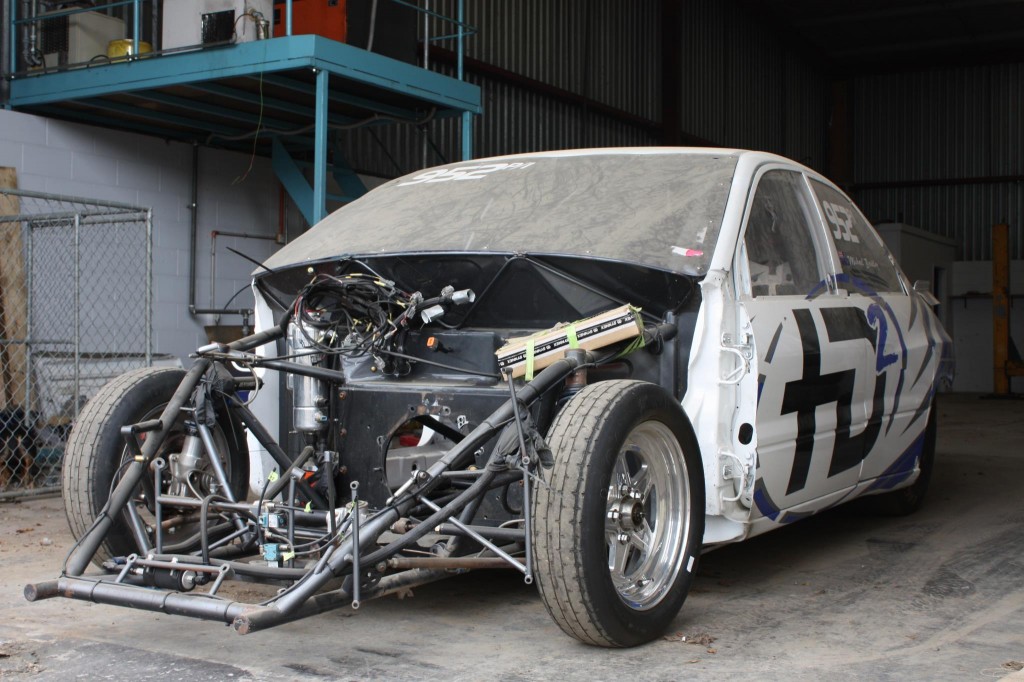 The car is due to be picked up next week from Wellington and Mike and the HD2 Racing team will head north for testing before unleashing the car on Meremere to face the Aussie Invasion. Expect to see more than a few methanol flames popping out the side of this monster.
Mike wants to thank HD2 Racing, Horizontal Drilling Division Ltd, TFBM management and logistics,  STM, and new backers Wongs Kitchen for their support in getting to the track this season.MGNinc are providing support too and we look forward to seeing the fat lil ninja take its quickest ride ever!
Good luck against the invasion bud! We'll have the cold bourbans waiting for ya!