Random
Published on November 18th, 2013 | by mrgrumpyninja
0
Van Gisbergen takes Rattla to the podium
Rattla Motorsports high powered Falcon drift weapon has been taken to the podium for the first time by V8 Supercar driver Shane Van Gisbergen at the opening round of the Cody's D1NZ National Drifting Championship series. Held at Hampton Downs just South of Auckland,  Van Gisbergen came up against some of the best in the drifting business and proved just how good he is going to be in a full season campaign.
For the team this marks an important break through and shows just how far Van Gisbergen has come in his short time competing in drift, and with co- pilot Shane Allen also delivering what was seen by many as his best ever chase lap, this has the potential to be a real turning point for the team in green.
Both drivers looked to have the car well sorted for qualifying, and with Allen taking spot # 25 and SVG his equal best ever of 5th, the team were set to make a strong assault on the event.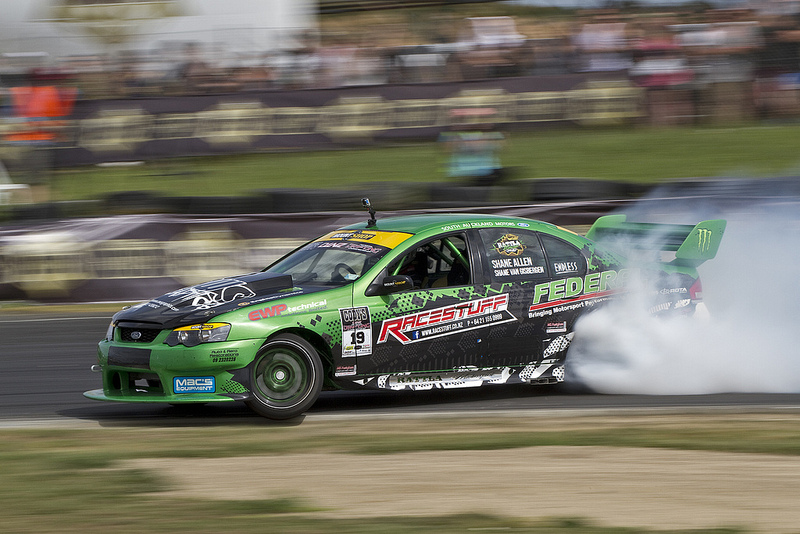 Shane Allen would be drawn up against Cole Armstrong in the V Energy r34, who is always strong at Hampton Downs with big power and the ability to produce a huge smoke screen for his opponent to deal with.  Allen however was undaunted and attacked the battle with never before seen controlled aggression, sitting within a foot of the Armstrong car for the entire run and grabbing himself a big advantage to the delight of the crowd who were right behind the young local from just up the road.  With the advantage his,  he perhaps got a little eager and handed the battle to Cole with a mistake. The battle important though, as it will have given him new confidence for this seasons events.
SVG would battle Taurangas Drew Donovan in the top 32 and current DriftSouth Champ Chris Jackson before facing a big test against the guy who tutored him last season in 2011 D1NZ champ Curt Whittaker. Whittaker would push SVG all the way but Van Gisbergen got the win to set up a battle against 3 time D1NZ Champ Gaz Whiter in his V8 S14.  This battle would go the way of Whiter setting up a 3rd place show down with former Pro-Am champ Cam Vernon. You've kinda got the idea now right??? SVG battled CHAMPIONS all day and showed just what an amazing talent he is to take the 3rd place spot.  Van Gisbergen has continued his track record of getting better at each and every event, which means we will likely see an event win this season.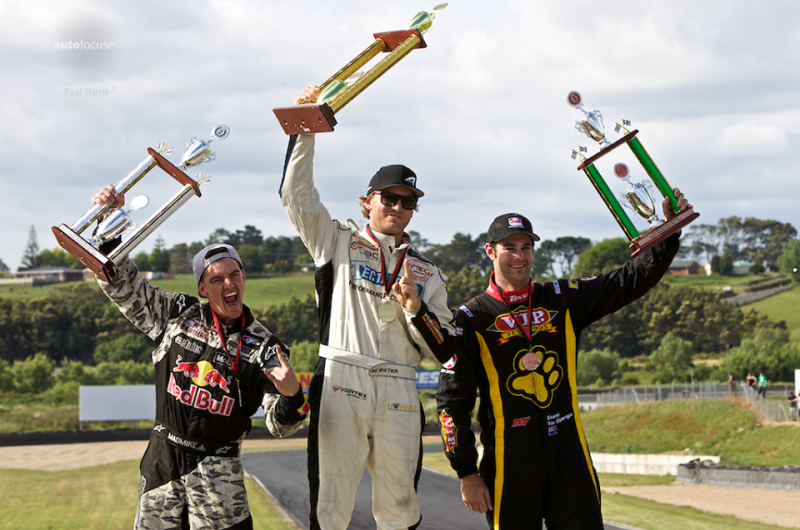 Rattla Motorsport wish to thank all their loyal sponsors, and look forward to seeing you all at Round 2 in Whangarei.