Published on October 13th, 2013 | by mrgrumpyninja
Bragging Rights
Like Rotaries, skids, a good slice of Kiwi scenery and a lack of mechanical sympathy? Well check out this production showcasing the talents of drifters Ben Belcher and Geoff Muggeridge.
I'm always quite interested in how things like this come about and to be honest I think they do a lot more for the profile and image of the sport vs things like 'garage skids'. It's pretty evident that the boys had a bit of fun doing this, and why wouldn't you if you had your own private road to play on ( located somewhere between Rotorua and Tokoroa in NZ's North Island)
I had  a quick catch up with driver Geoff, who told me a little bit about the video and some of the ups and downs. (shown here at Manfield)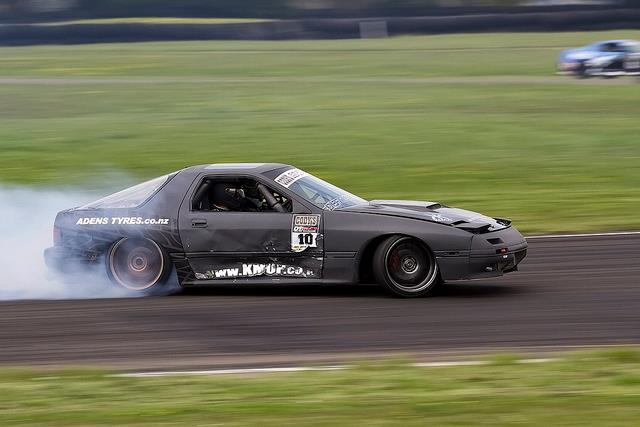 "Well, it took plenty of planning with road closure, health and safety, ambulance on site, we also had to repaint the lines and repair any damage we did. The biggest hassle though was insurance……..we only got it a week before .
Ben organised the most of it, it (the video) came out  pretty sweet considering the story line we'd set out turned to custard when I blew my motor ( the middle of video was meant to be the beginning) . Road drifting was way harder than on a circuit, the road was half poked cause they had just finished logging it  and the drop offs were much bigger than they looked!!
We will do another video at some point, but we don't know when. Ben is taking the year of from D1NZ this year, and I am going to focus on Pro-Am again. I've got a new engine and turbo package coming from Green Bros that will give me about 370kw and much better spool up via  a Borg Warner turbo. The biggest thing for me is that I now have a tire sponsor so will be able to do more practice days. "
Here is Geoff trying to quieten down the angry S4 at Baypark last year.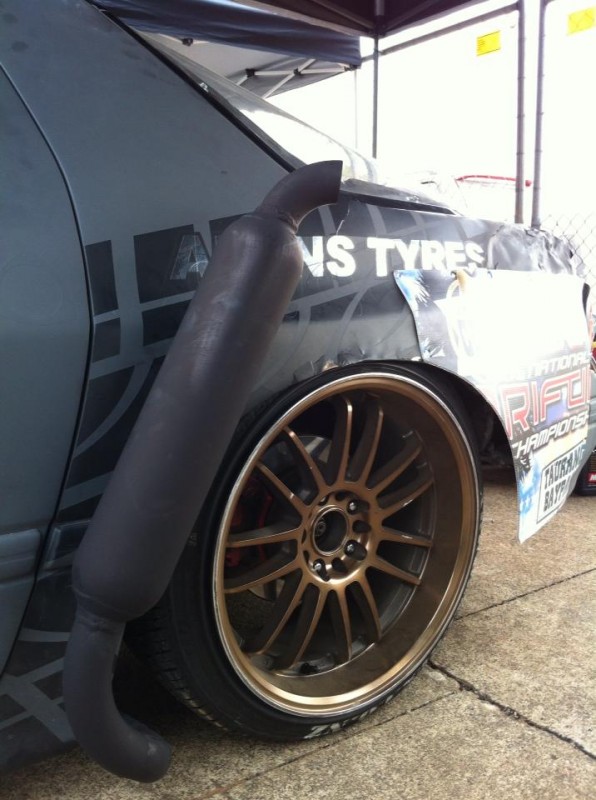 Ben's S6 RX7
Good on ya boys.