Published on December 30th, 2012 | by mrgrumpyninja
Older and grumpier? Another year passes
Every other blogger will generate some type of  'this is my year ' post, so I thought why the hell not since I'm sitting at home with the kids and Sarah has gone out to a cake decorating class.  The boys are currently in the backyard building a new outdoor area and it's times like this that I realize that I am pretty lucky to have some great mates who will give up their holidays to lend a hand while I sit inside on my a$$ and do not very much at all.
I had to kind trawl the archives as there has simply been so much that has happened this year I couldn't remember it all in detail and didn't want to miss anything. I worked out that I wrote 160 blog entries over 12 months which is probably to be a fair a bit excessive for a 'hobby', but to me it also means there was a lot that I got to experience that I wanted to share.I don't even want to think about the photo count…
So… 2012 through the eyes of MGN : (excuse the spelling, Jordan my 3 month old isn't big on patience)
Starting with something very special is always a good way to begin, and that is what the 'My Mate Daniel' event was. A collection of drivers, staff, and families got together to give 16 year old Daniel Baxter and his family an experience they would never ever forget. Neither would the rest of Auckland as drift cars took to the motorway and central Auckland in a police escorted convoy to make a wish come true. While we did not know him well, his spirit and that of his family affected us all.
Rest in Peace Daniel, it meant a lot to many to be part of this for you.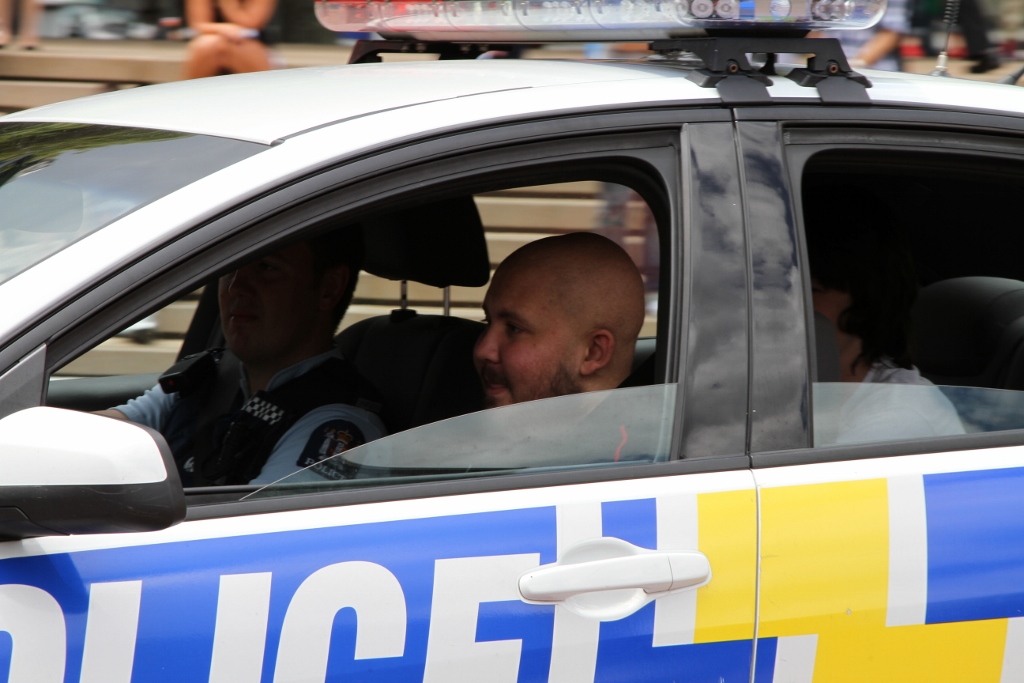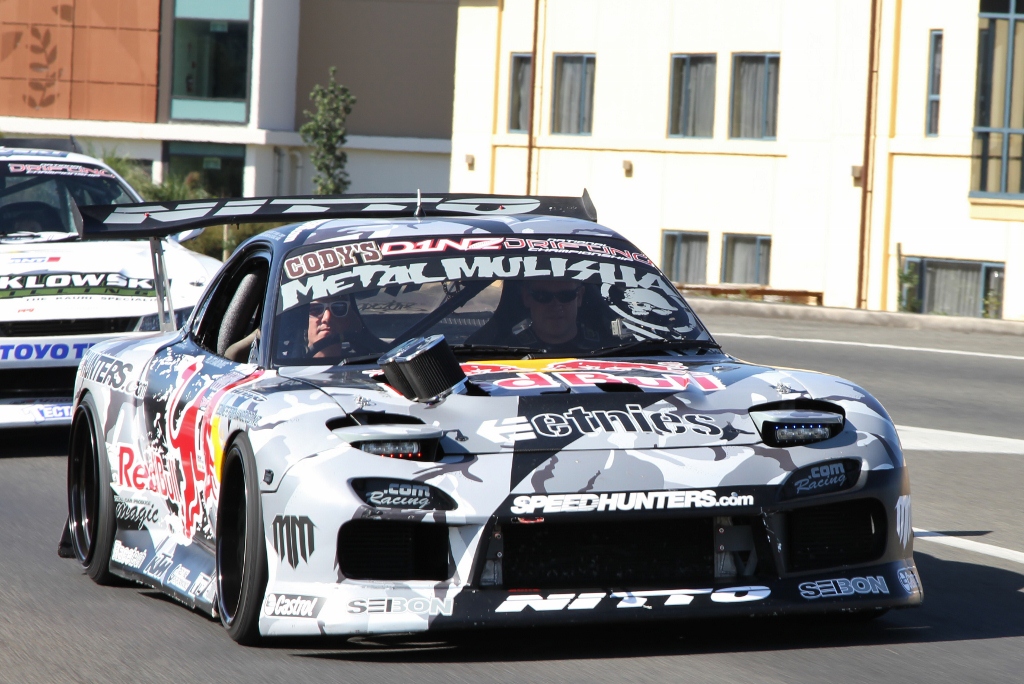 I was lucky enough this  year to get the chance to shoot some speedway at Western Springs, Baypark and Huntly from the infield, and while that might not seem a huge deal, if you've ever tried to get access to the infield, then you'll understand. It's an absolute pleasure  to  watch some of the very best in the world do battle in front of you and we are truly lucky to have world class speedway talent in this part of the world. I started going to stockcars pretty much as a baby in Wanganui and have never lost the love of this rough and ready sport, so to be able to  gain a different view again through a lens has further cemented my love for 4 wheels and dirt.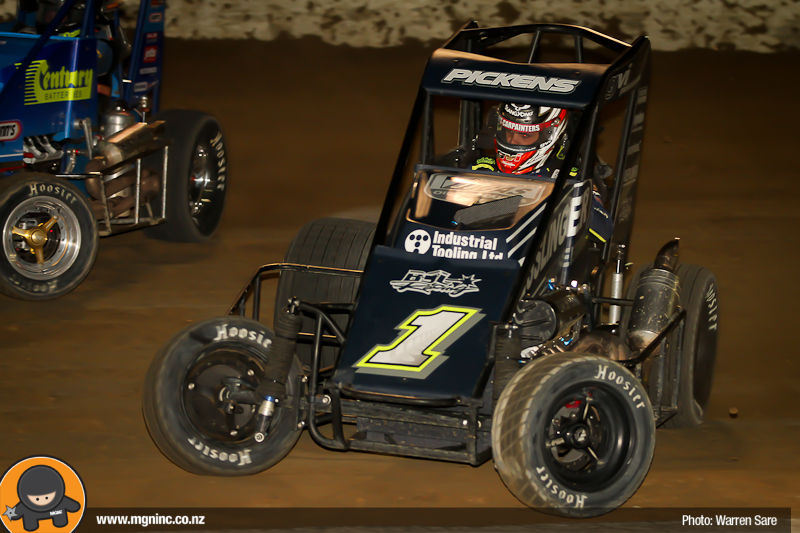 From methanol on dirt, we move to methanol on tarmac and the quest for 400 meters of inch perfect timing that consumed Michael Bradley and the HD2 Drag Racing team. Michael is one of  those guys who'd do anything for anyone, so when I was asked to lend a hand ( no tools  involved ) I was happy to help. After lots of testing, tuning, swearing and wanting to give up, one Sunday it all came together and the HD2 RWD EVO would run straight down the quarter mile in 7.87 @169mph.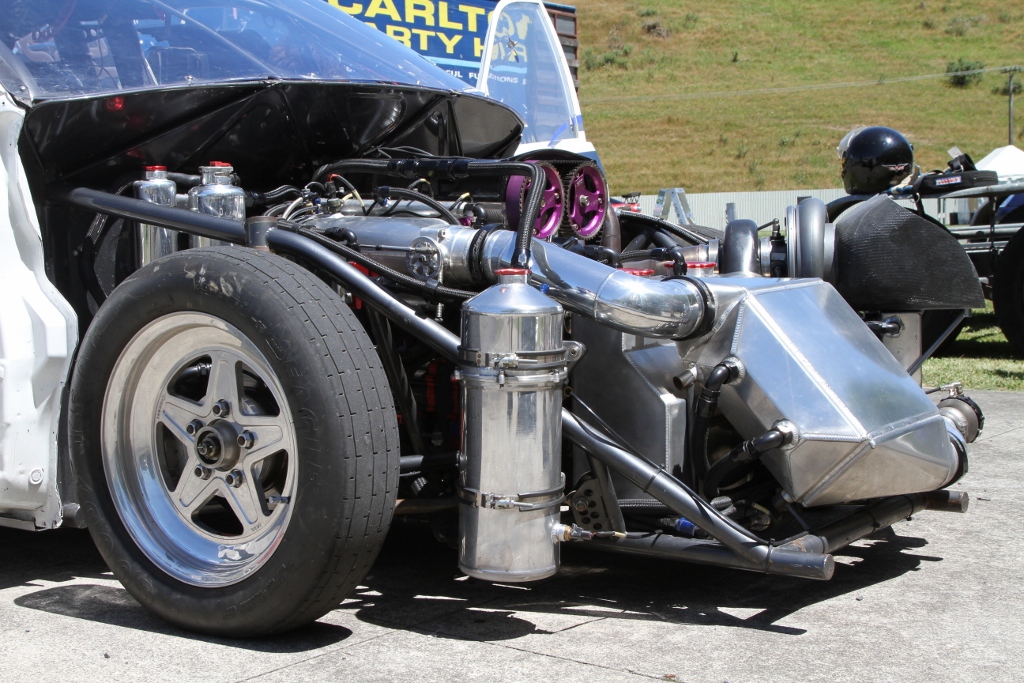 The IRC (independent race classes) has also been a big part of my schedule as I followed the series around the North Islands various race tracks as their commentator. This is Motorsport NZ's tier 2 series and I'd call it racing for racers by racers, there is no  big money on offer (although there are big money cars) and no huge crowds or media circus, but round after round you see 200+ cars in 7 or 8 classes ranging from Pre-65 to GT1 turning up to have some fun, run what is often a race within a race and just do what they love.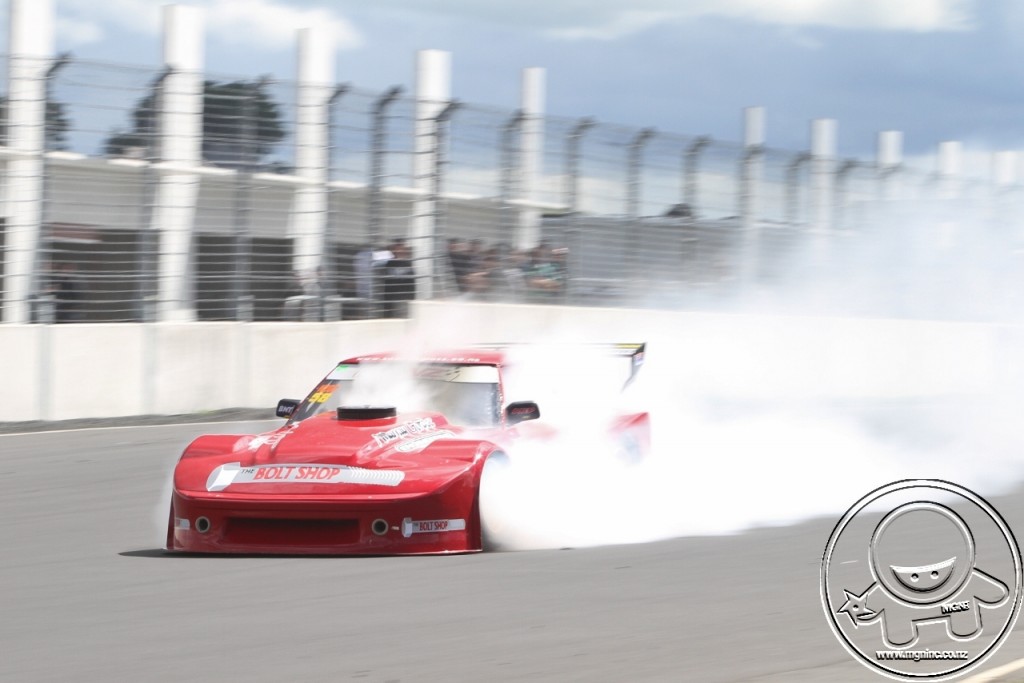 At the other end of the spectrum perhaps, are the V8 supertourers. Built with the intention of becoming the premium class in NZ motor sport, a majority of the 'big names' in circuit racing in NZ moved over to this class and it seems like they have won the war for now.  About this time we welcomed Richard 'snoozin rich/ old school/ period correct ' Opie to the team as a photographic contributor, and Supertourers at Hampton was his first assignment. Needless to say he may me look fairly poor in the lensman area.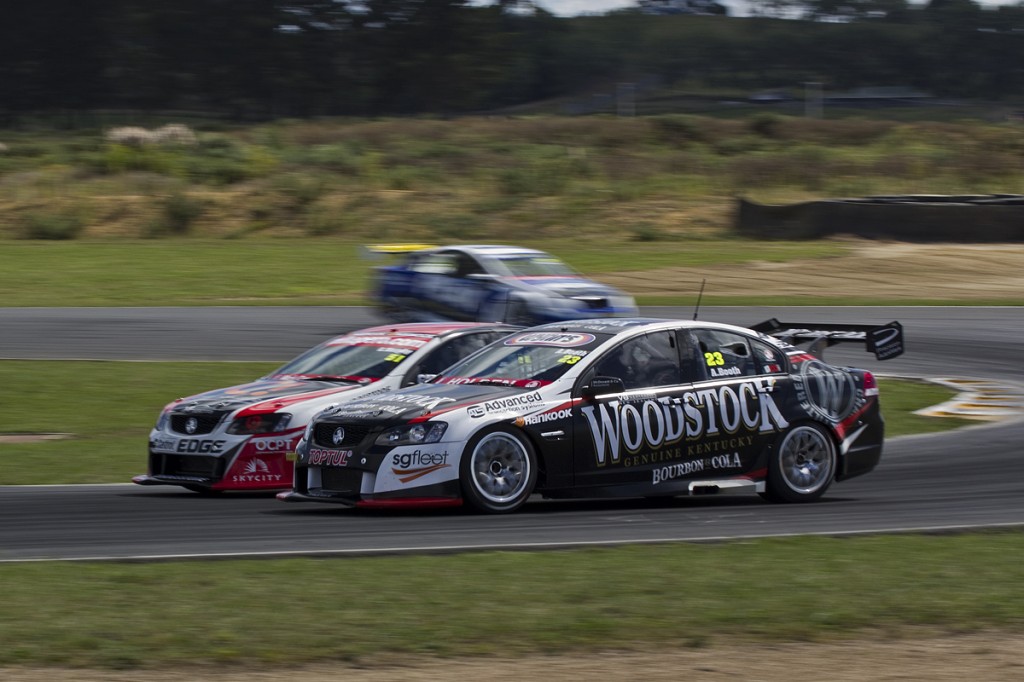 Where ever you find race cars, you usually also find models and gird girls. One of the more 'interesting' things I got to do this year was to accompany photographer and now web designer (he built this site) David Fan as he shot some features for various magazines. I'd never really thought about what actually went into producing this type of image, but when his assistant lugged a 100kg plus of gear onto the set my eyes opened a bit more, followed by learning that the girls actually have to twist themselves into quite uncomfortable positions for long periods and keep smiling without it looking forced.  I won't lie, I drunk a box of beer and was pretty much useless, but it was a fun experience (Thanks Michelle, Holly and Nicole)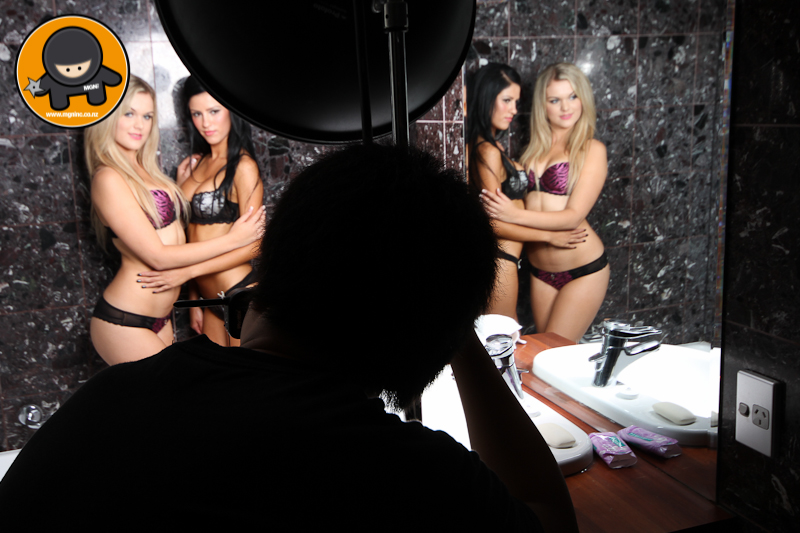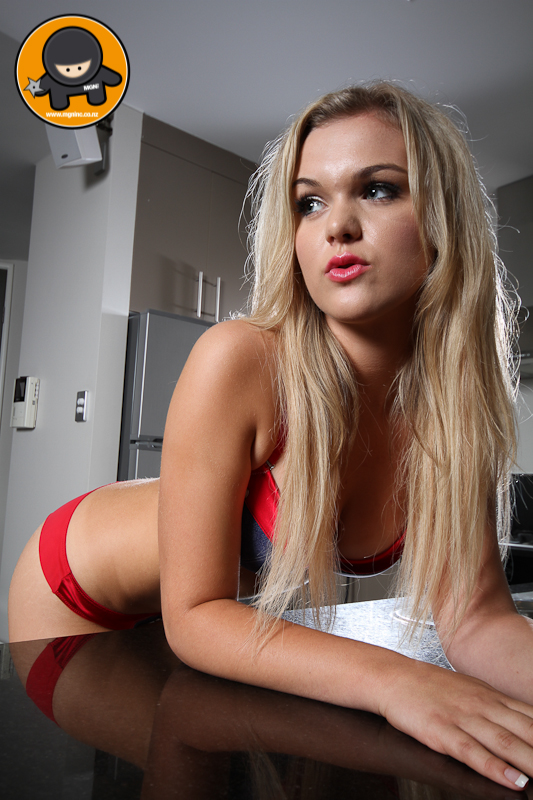 The D1NZ 11/12 season drew to a close in the early part of the year, and after what could only be described as a tough season, Curt Whittaker would stand atop the podium as the new 'Drift King' or  'DK' as we often call them. Going right to the wire, the Whittaker team ended that season with the most wins and were crowned deserved champions. This reminds me….I still need to send him a dry cleaning bill for dousing me in Lindauer several times over.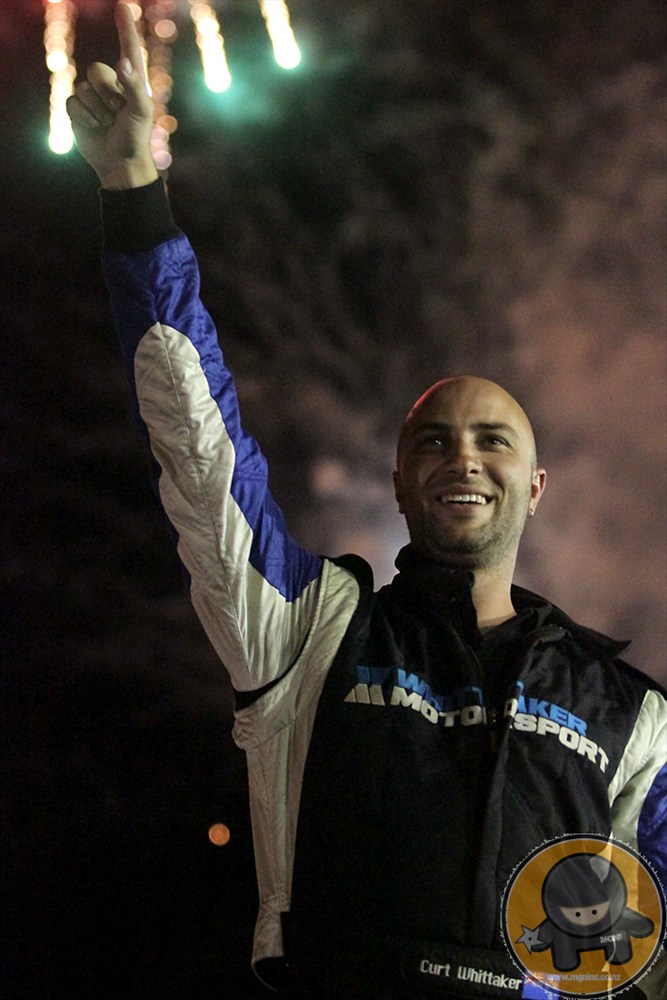 That bought us to a point in the year where awards were handed out, as MGN tends to revolve a lot around motorsport which is a real summer thing . First up  were the NZPC awards, held at the Logan Campbell centre. It's a bit of a chance for everyone to  get dressed up more than normal, come together and celebrate success. It's also to  be fair a popularity contest and in this case there was more backlash than has been seen before as the public vote really didn't align with the end results in many categories.  Lessons have been learnt and I think all agreed that regardless of some small plastic trophies it was a good social occasion.  (Sony and BurgerFuel shown here celebrating a win)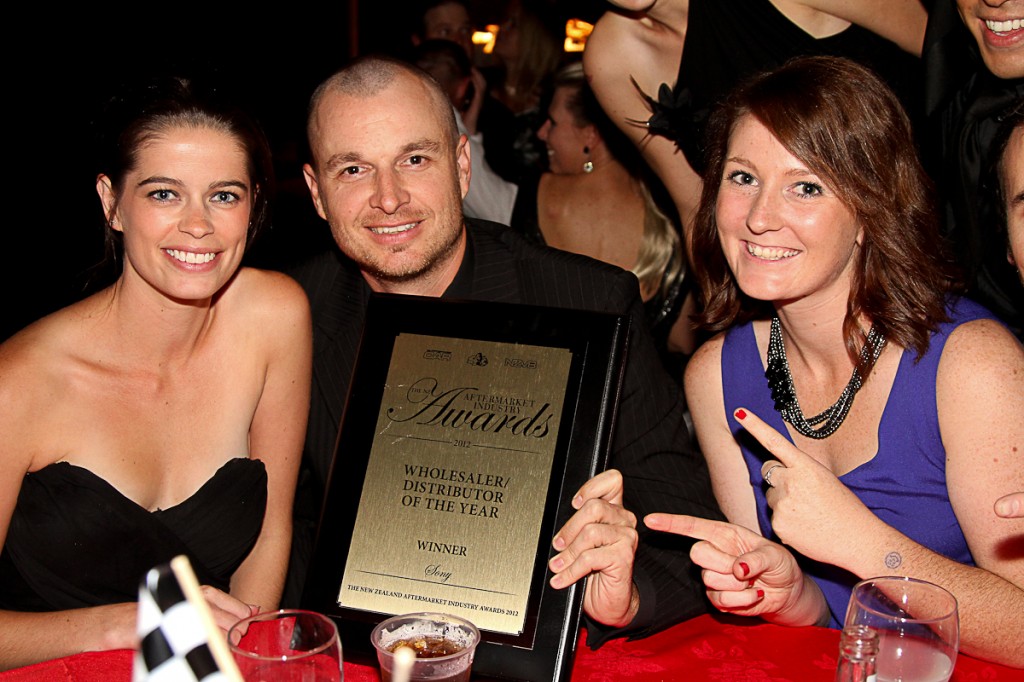 The great thing about off seasons is that it gives you a chance to do things that you would never normally get to do, so when a friend asked if I wanted to have a drive of a Three Quarter Midget, I jumped at the chance. It would be fair to say that I could have done with being about 10kg lighter, and 3-4 inches shorter, but this was really one of the best experiences of the year for me. One day I will own one of these little rocket ships, and again thanks to Deon Ansty for letting me have a pedal.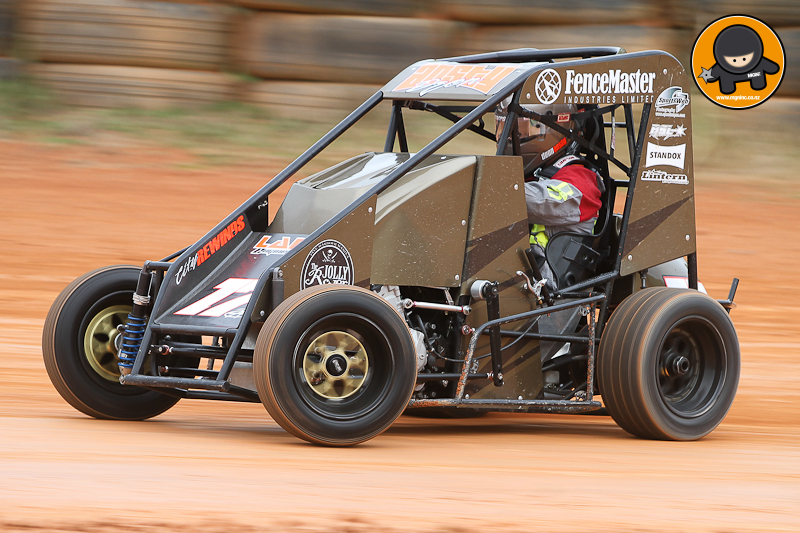 My friend and #1 client Mr Gaz Whiter likes to one up me on things however…so as part of one of our sponsor projects we jumped in the car and headed down to Baypark speedway where former NZ Champ Jamie MacDonald was waiting for us with 850hp of Sprintcar. This was truly amazing to see as I am used to Gaz not really caring or visibly showing much, so seeing 140bpm as a heart rate reading before he got in the car gave me an idea of what was going on in his head.  We can't show you or tell you much about this year, but needless to say, Gaz was only interested in chucking it sideways…and that is what he did.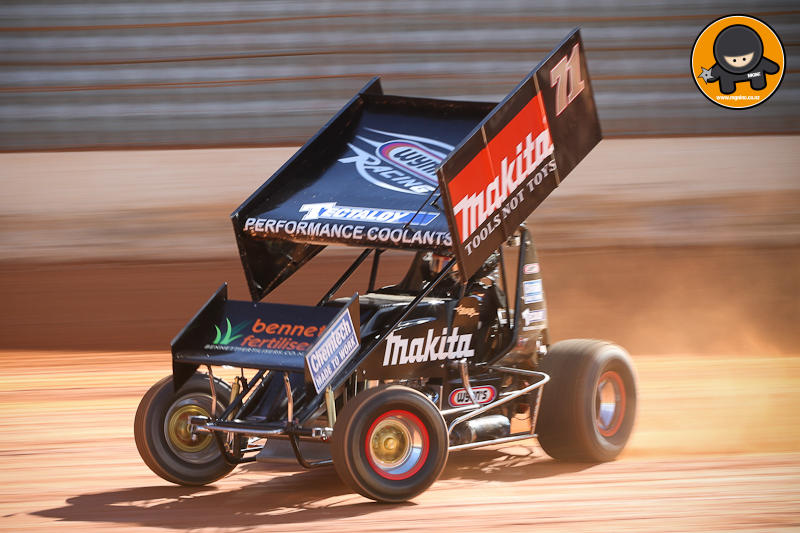 Awards dinner #2 for the year and this time it's the D1NZ version. Even tho I wasn't meant to  be, I ended up presenting and hosting and to be honest I pretty much got drunk and said a lot of curse words on stage, while generally taking the piss out of people. Pretty good awards night if you ask me, and I doubt you'll ever see an arm wrestle to give away a trophy between a guy and a girl again (the girl won )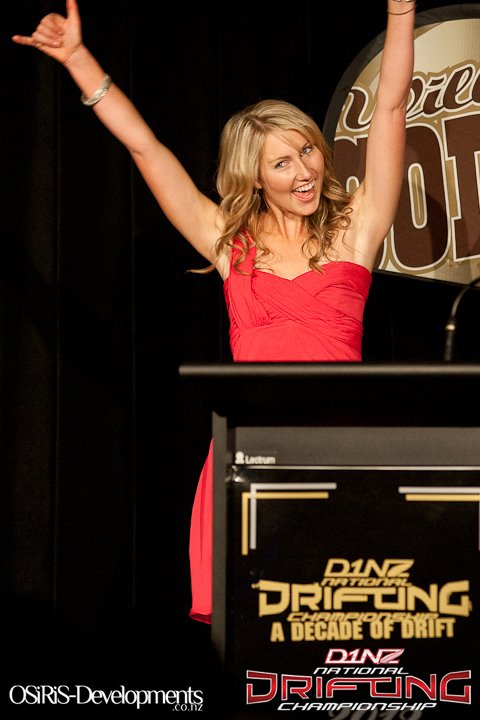 July also saw the launch of the fresh MGNinc website, developed by the one and only David Fan of DFwebdesign. The migration process was made a mess of  by me resulting is a large amount of swearing, but the end result is amazing and I can't thank David enough for his time and effort in doing this.
The first event to be showcased on  the new site was CRC's speedshow, where somehow we got the job of playing media for Kat 'just one more photo' Benson.  Don't ask me how  she tricked 4000 people into taking her posters but she did. I think maybe Jono Lester actually burnt a whole stack out the back . Wasn't all bad, there was some skids and we found out that the head of WAL-E ended up on Andrew Redwards car.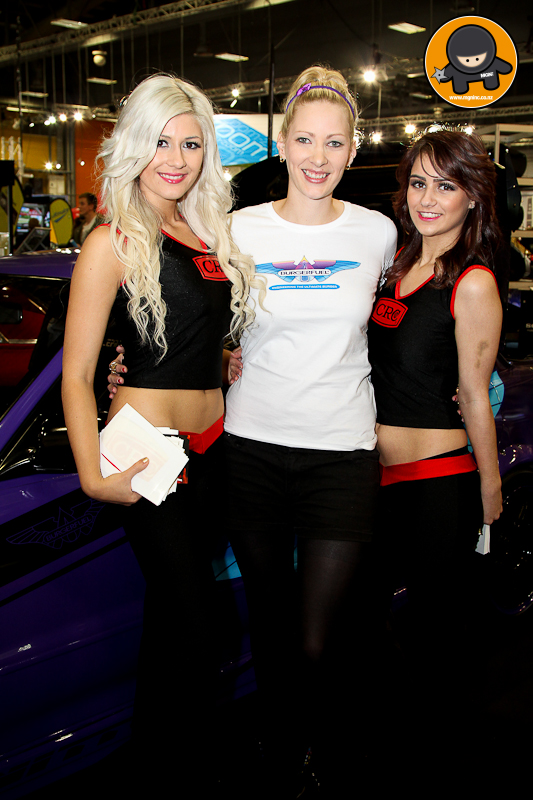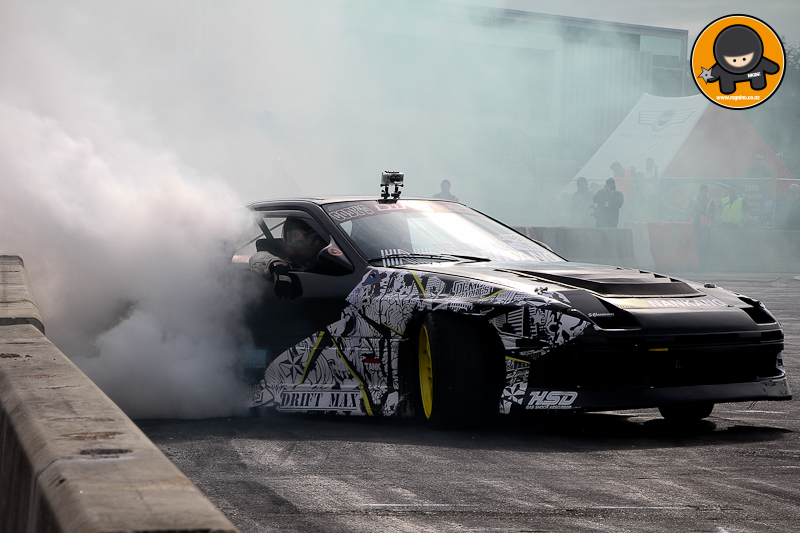 August is all about World Time Attack, with my role as the NZ co-ordinator meaning I spend a fair bit of time of the phone to Ian Baker and his team, ensuring cars are where they are meant  to be and forms are filled in etc. With the participation this year of Japans  Team Orange, the challenge for the boys was certainly tough however they all did themselves proud and can hold their heads high.  As always I enjoyed my time on the microphone with the big  man of Tasmania, Adrian 'Mozza" Morrisby and the inimitable Chris 'nothing he doesn't know" Diggles.  Oh….and I  got  to go for a ride with Suenaga San in the RWD Evo, that was pretty F'n cool.
Here is a link to the in car if you want to see it - http://youtu.be/B6irKSsjkrc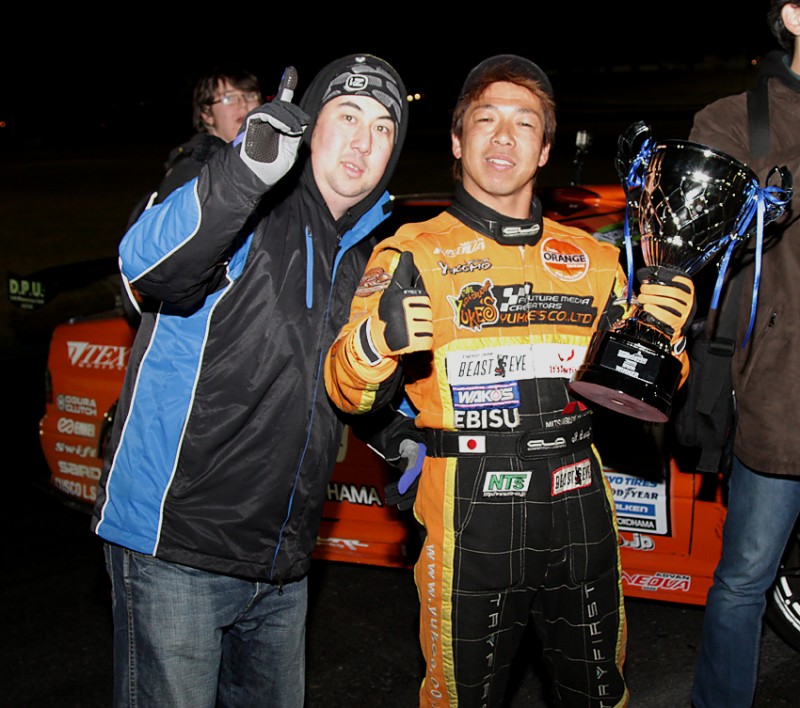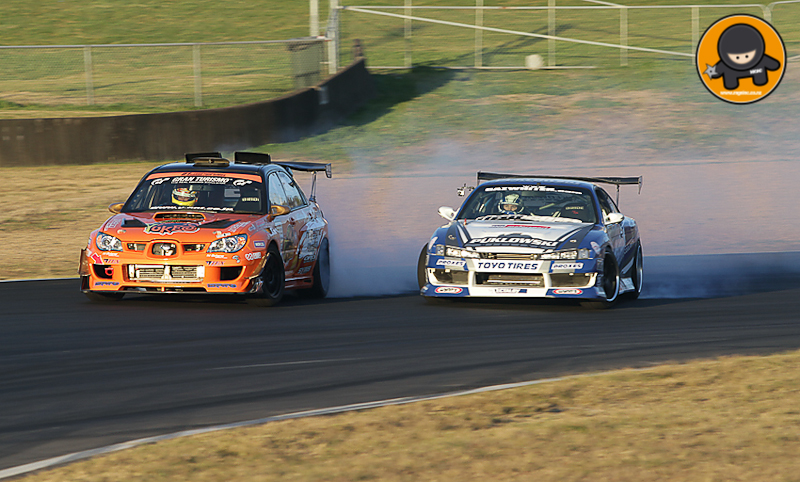 Richard Opie decided around this time that after a few months of lurking and contributing photos he'd open the door to the murky underworld that is  the old school.co.nz.  I have to admit that I don't really get the whole 'period authentic mods' thing, but each to their own and it isn't any more odd than c-notching a perfectly good ute, or throwing 600hp at an Evo to drive on the street.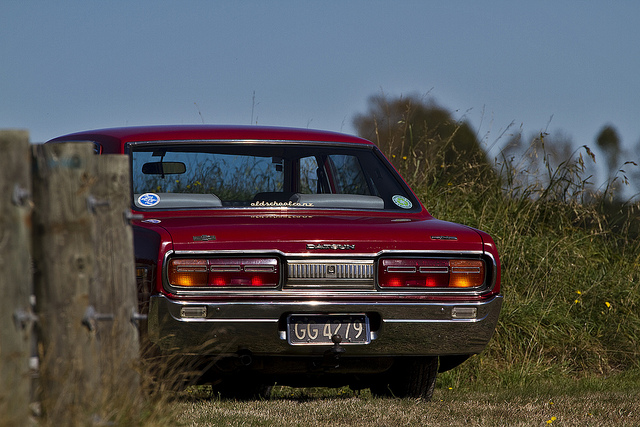 In a break from the normal car related articles you'll see posted here, I decided to document a Family trip we took to the zoo and was lucky enough to find out via a mate that he actually knew the keeper who was giving the orangutan presentation the day that we were there. For  a kid who spend years 10-15 living on Willard Price books, this was pretty special.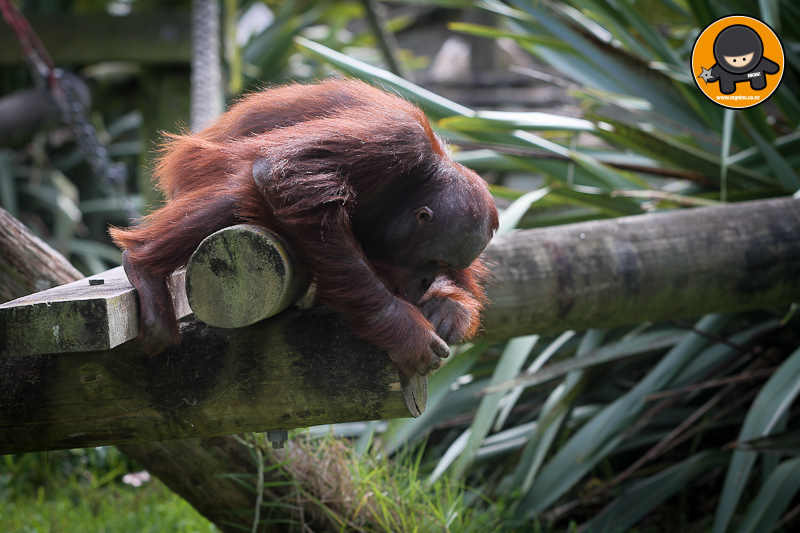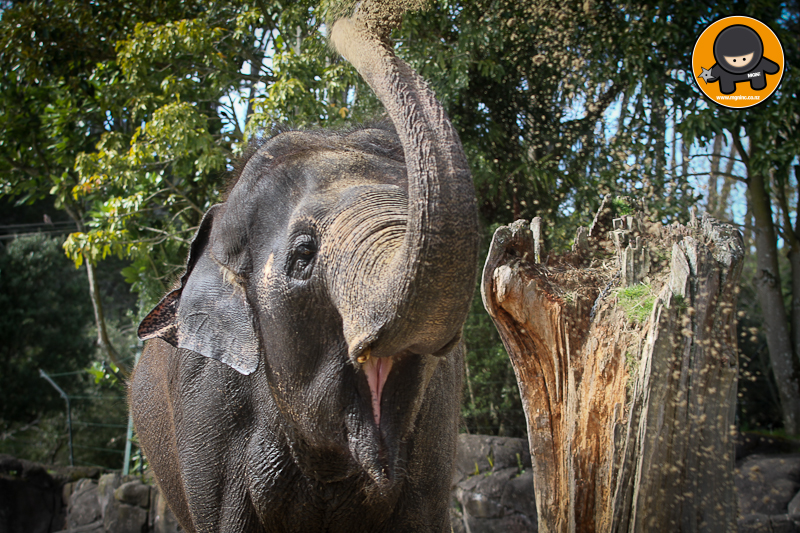 That was pretty much the end of the  Motorsport off season (if there was one this year) and it was back into car launches and events.There was just over a month to go for Sarah and I until Jordan was due to arrive and that meant that we started looking a bit more at how much time  I could give to various things. I did find time to pop out to Hampton Downs again to see some guy called Shane Van Gisbergen (you may have heard of him) jump into a drift car for  the first time. I'm glad I did, as I like what the Allan Family are doing currently, and having a true professional driver in the drift fold can only make things better.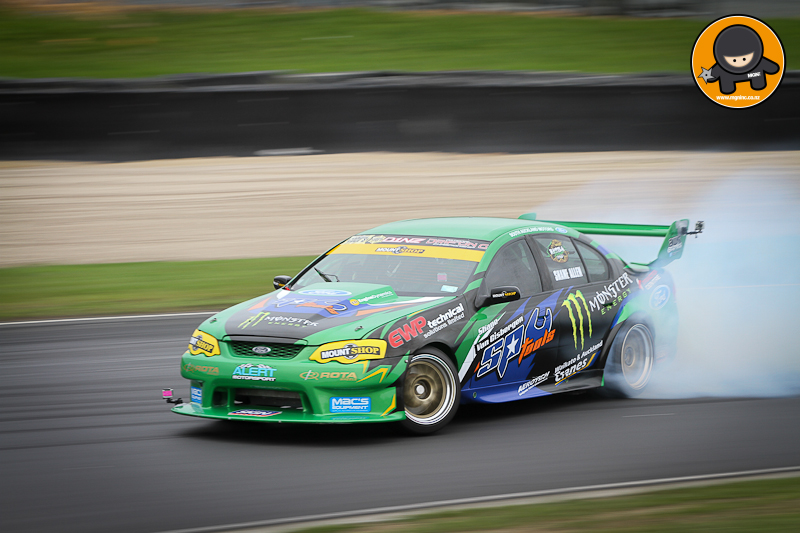 Superlap also found a new home in 2012 with Julian Hardy taking over the NZ Series. I have to be honest and say that I just can't see this series every being successful, in part due to apathy from competitors, and in part because the rest of our grassroots events are so strong that racers can go and race within classes that they are actually alone on track for a fair number of laps. We are a long way off ever really being near world class at single flying laps, simply because Kiwis seem to like power, and forget about grip and aero.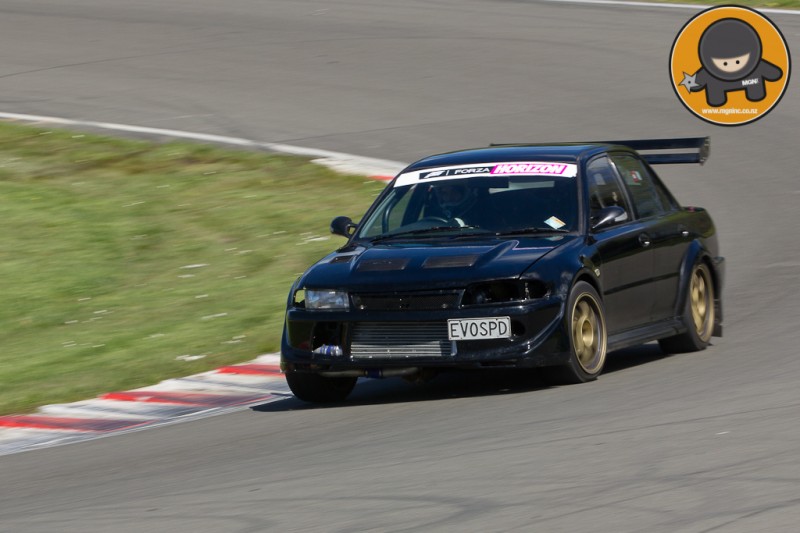 I guess with the former comment in mind, I am no better myself. I still own the 'old girl' that we built way back in 2004 and it gets dragged out of the garage no more than a handful of times each year.  One of those occasions this year was the CJC 'jerkfest' which is their annual track/festival of telling lies held at the Taupo Motorsport park. To give you an idea of how much life has changed course for me, this event was the first time the engine in the car had been tested under full load since a full rebuild 3 years ago before  Anna arrived.  To say that it  felt good to be out there again is  a real understatement and I enjoyed just 'doing' rather than talking, planning or organising at an event.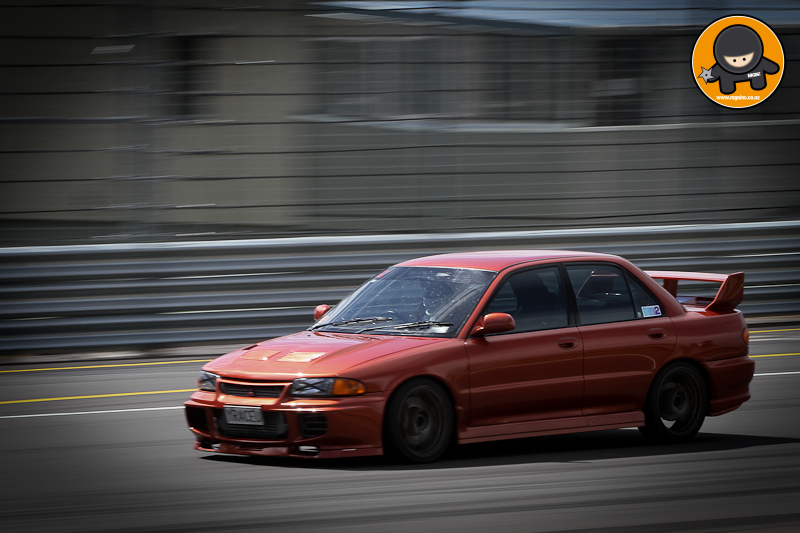 Activity somewhat picked up on MGNINC at this point due to a couple of guys named Gaz Whiter and Fanga Dan. In Gaz's case, we did the world reveal of the brand new LS2 powered S14 which went hugely viral as people were keen to see what could make the 3 time NZ Champ change allegiance from the SR20DET to a V8,  while Fangas  changes to the commodore were a lot more cosmetic and refined ( unlike the man himself) .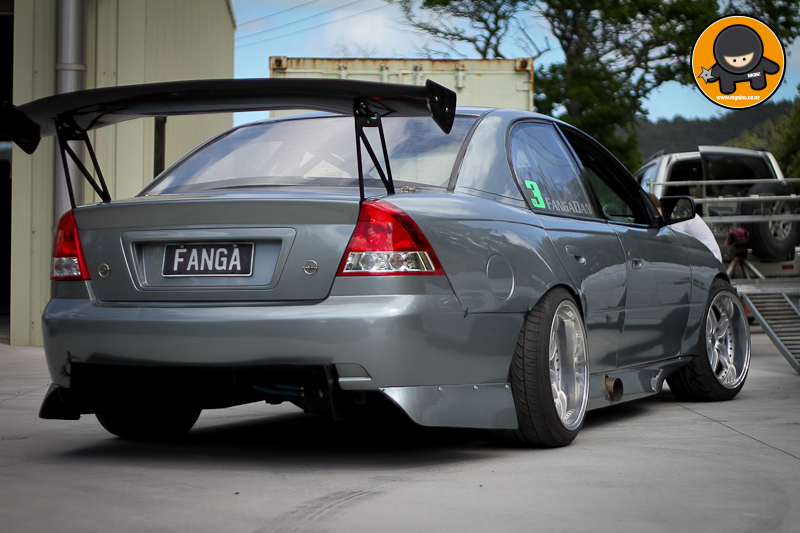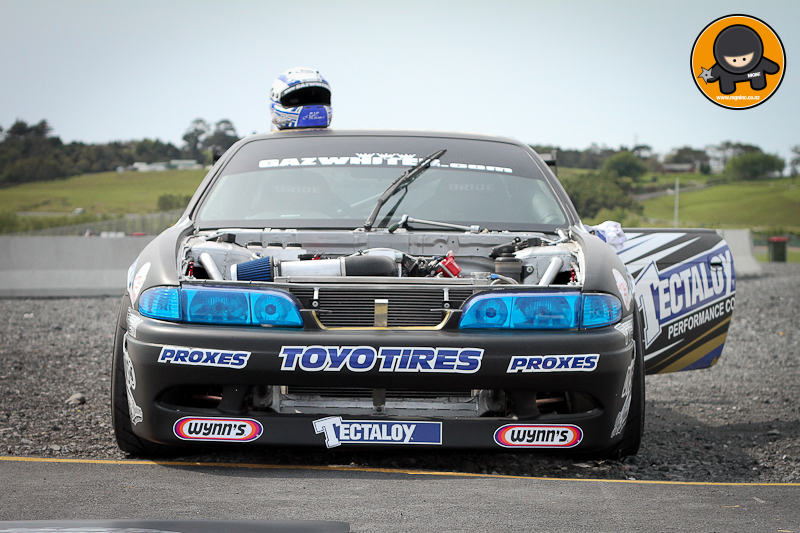 New/ Rebuilt cars of course means that its the start of a new season and my role as the voice of D1NZ would again reprise, kicking off at Manfield in the mighty Manawatu. What a start to the season it would be with some amazing driving seen, a final that ended with just a touch of controversy and a return to form  for Fanga Dan Woolhouse, who'd elected to  take a warriors like stance of not drinking unless he won events. Current DK Curt Whittaker won with Fanga earning himself a couple of brews with a strong 2nd, after being ruled out by a 5 min repair rule in the final.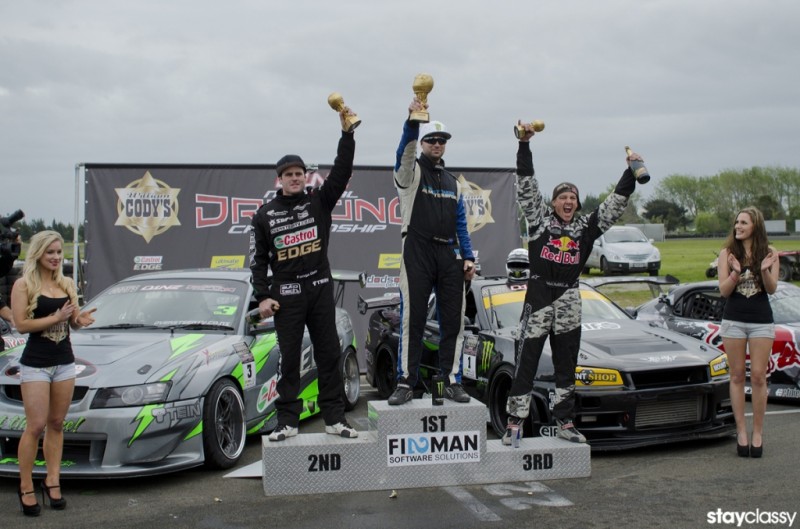 Driven to succeed by just  falling at the final hurdle at round 1, Fanga would return home to Whangarei and stand atop the podium having qualified first and then won the final at his home event.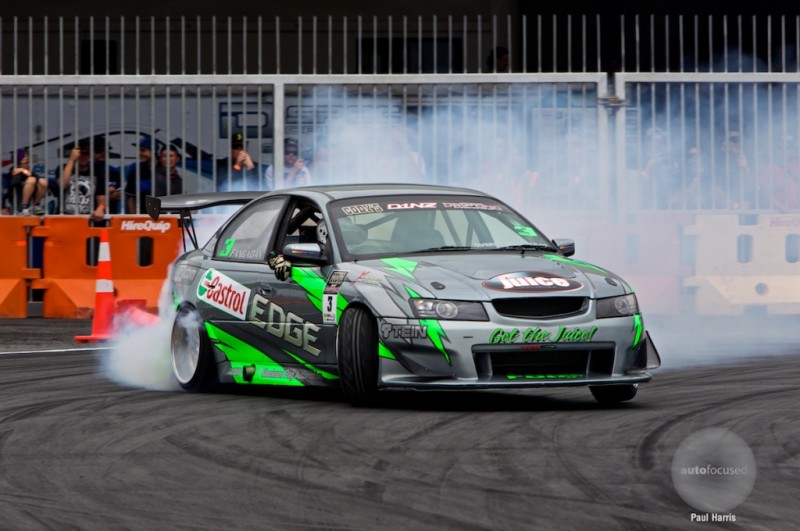 One week later, Gaz, Fanga and a host of  other top NZ drivers would join 3 invited internationals in taking on a creation of Mad Mikes imagination as they bought drifting to central Auckland in a free 3 hour event dubbed 'Drift Shifters'. Essentially pinball using cars, international star Matt Powers won the event and the hearts of most of the ladies present. For me however, the event was a special day out with Anna who joined me in the stands to watch and cheer for her favourite drivers.
This feels like a nice way to finish things off, and those who know me will have picked up on the fact I left Jordan until very last. My son being born on the 2/1012 to complete our little family. He's already 7.5kgs and is now 12 weeks old, so given he is chubby, complains and farts a lot, the is no real need to check who his  dad is.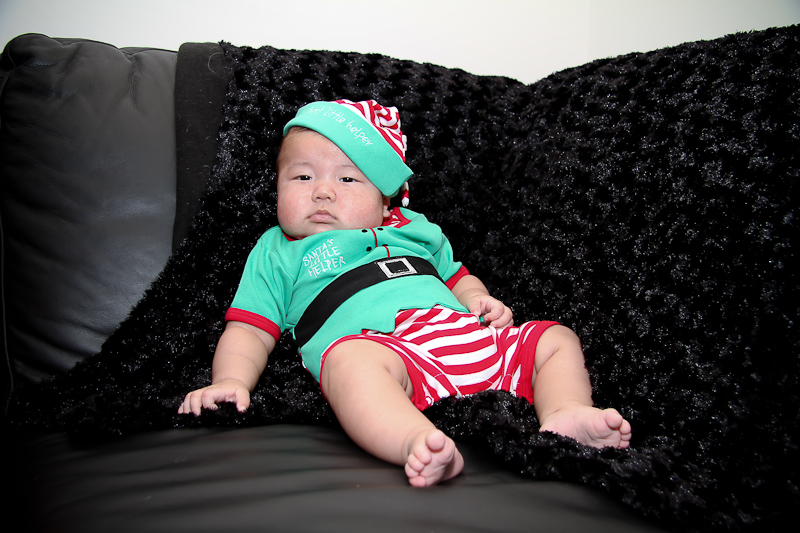 So that was 2012 in the house of MGNinc, it feels like we managed to pack a fair bit in and I hope you've enjoyed the ride with us all.
I want to thank all those who've contributed along the way – David Fan, Gray Lynskey, Mark Curran, Richard Opie, David Cooper, Beanbag, Lawrence Chok, Roo Wills, Erron Soon, Paul Harris, Kenny and the sh1t kids, Driftcorp, Ants Wong, CJC, Jerry Hunt, Sixdeep, Brendon White, Justin Rood,  Bam Blaikie, Ian Baker, Mez, Josh Wood, Loryn Bennett, Christy Booth, Alasha Randle, AWS Graphics, Alex Salter, Jesse Gray, Tony F, all the sponsor partners and drivers who we work with and most of all Sarah , Anna and Jordan for letting me be me.
Sorry if I forgot you, I am getting a little old….oh and Kat….cause she'll complain.
Think Fast, Talk Loud
Wishing you a safe and happy 2013
follow -
@mrgrumpyninja  on twitter
MGNINC on Facebook
MGN on youtube