Sideways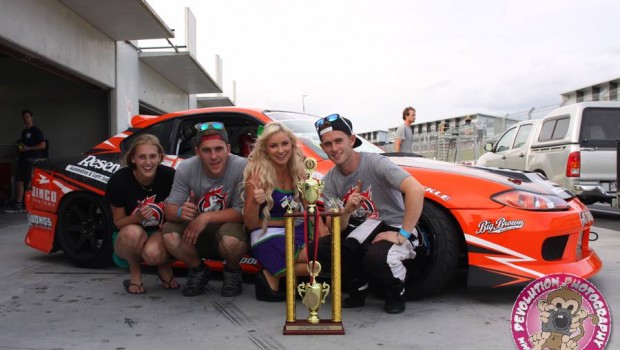 Published on November 22nd, 2013 | by mrgrumpyninja
0
TJ Motorsport grabs maiden win
A few weeks back we bought you a story about East Auckland based drifter Troy Jenkins and his S15 Slider LINK HERE
This combo had been picked by many as one to watch for the coming D1NZ pro-am season, with a well thought out and developed combo, a driver who'd had a season to settle in and that 'x-factor' that having a well presented car can bring. That all came to fruition this past weekend at Hampton Downs when TJ Motorsport driver Troy Jenkins took what may well the first of  many wins in his 375kw Juice Polishes slider.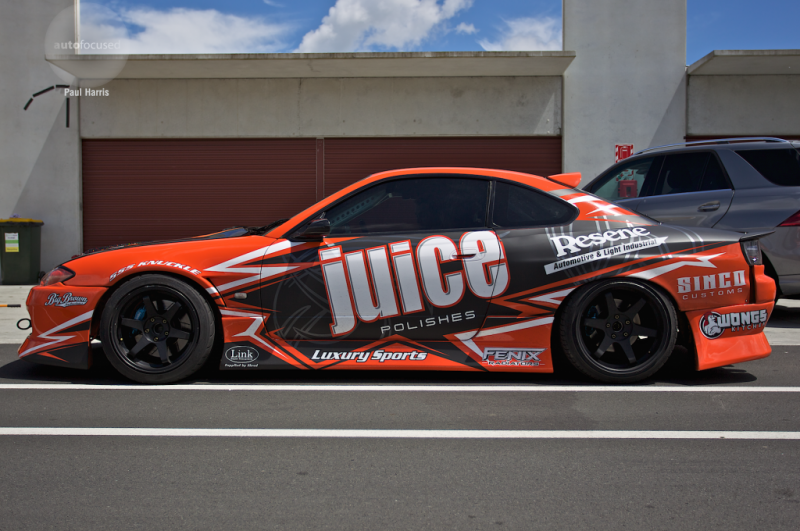 Starting the weekend off by attending a sponsor reveal at sponsors Fenix Radiators, Jenkins and his team were in a relaxed mood before their season would begin on the Saturday Morning, with Pro- Am this first class out on track. It would be evident right from the start that this was a different Troy to  the one seen the year before, with a new level of confidence being shown and that would lead to more speed and better lines.
Jenkins would qualify 5th and that put him up Vince Yates in round 1 of the top 16. It was at this point that many feel a crucial moment happened, Jenkins lead into turn 1 of the battle and Yates came in way too hot at hit the Jenkins car causing some minor damage. If looks could have killed, then Yates would have been a ghost at that point with an icy stare coming from the S15 all the way up and over the hill.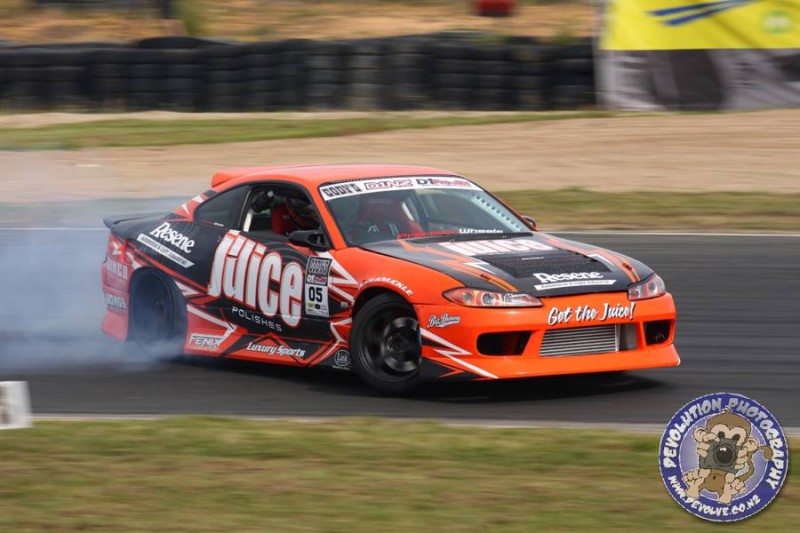 A quick check by brother and crew chief Ben found that no major damage was done, but it was clear that it was an angry TJ who emerged after that with Jenkins dispatching friend and sponsor Joel Hedges next to put himself into the top 4 against newcomer Joe Marshall. Marshall put up a good fight but the superior speed of Jenkins was enough to send him into the final battle.
Shayne Giles of Wellington had looked the man to beat, he was fast and aggressive in a powerful car and Troy knew he'd have to step up his game. As the higher qualifier Jenkins lead the battle in front of a screaming and eager crowd and stayed clean and delivered a clean lead and chase runs that would force a small Giles mistake and give him the win,  a great start to his championship campaign with 106 points and a good lead overall .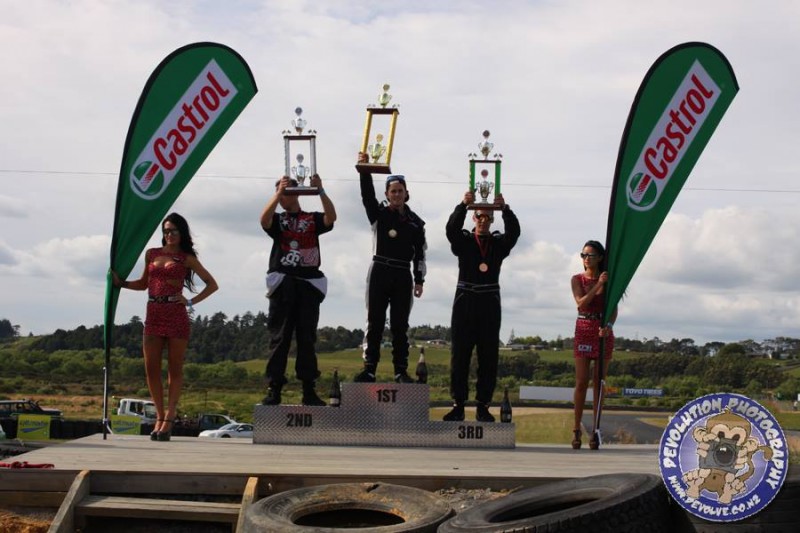 TJ Motorsport wish to thank Juice Polishes, Resene Automotive and Light Industrial, Wongs Kitchen, C's  Garage, Sinco, Big Brown Industries and all the family and friends who came out to support him.