12 Rounds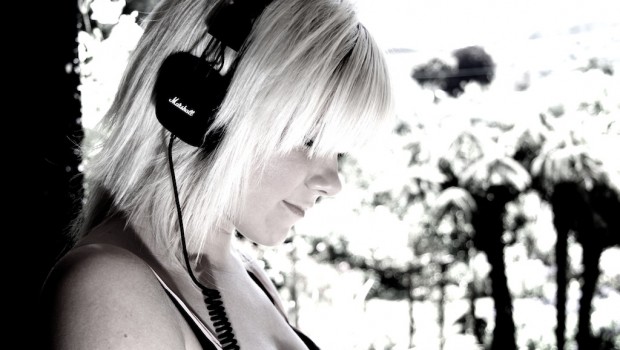 Published on June 17th, 2011 | by mrgrumpyninja
4
The Pursuit of Happiness, with Genevieve Warburton

OK, so admit it, you've seen NZ idol too. If you're like me, then just prior to changing channel having realised what you are about to subject yourself to, you would have had at least a little chuckle at some of those who consider they have "talent" but who in reality need to keep on flipping burgers for a living.
At the other end of the scale, is young Wellington songstress and lover of things ginger, Genevieve Warburton. She's become a little bit of a Facebook sensation, and I kept seeing her clips come up in people's news feeds, so I thought I'd have a quick chat with the woman behind the voice.
Welcome G, I'm going to call you that, simply because I'm too lazy to keep typing your full name, go me.Could you please introduce yourself, and tell the readers who you are?
I grew up in South Auckland and lived there until the age of 10, I then moved to Wanganui and did my high school years there. I currently live in Wellington and am the Assistant Manager for Vodafone Retail on Lambton Quay.
I have been singing my whole life, it was my Mum's idea to get me into singing and as a 7 year old tomboy I wasn't super keen on the idea as you can imagine, but it is the one thing I have stuck with my whole life to date!
It can't be easy to be an aspiring musician in a relatively small industry in NZ, Is this a "just for you" thing, or can you see a career path?
It is a very very hard industry to get into and survive in, I have done a bit of work in recording studios in Auckland and it really is a cut throat industry. The saying "it's not what you know but who you know" really is true!! I definitely want to have a career being a singer, that is my ultimate goal, but I am being realistic about it.  I am studying part time with Massey doing marketing so that I have something to fall back on. There are plenty of amazingly talented musicians that didn't make it and now have nothing and I don't want to be one of these people. As much of a drag as Uni can be, I am trying to be smart about it for the sake of my future.
You obviously share your talents with the world online, outside that are you actively seeking gigs? And am I right in thinking some people are better "studio" performers than live?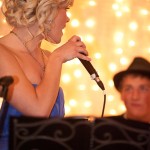 I am in the process of getting some songs together to cover with my good friend Sam Horgan who is a fantastic musician and we are going to start doing gigs around Wellington. We are going to start off with him playing the acoustic guitar and me singing and go from there. I know from experience it is very hard to manage a full band when everyone is working and studying. After spending years preforming on stage singing throughout high school and at Rock quest (Nationwide High School talent show) competitions and also spending 4 years in the recording studio in Auckland at Beaver Studios . I firmly believe that if you are no good on stage you will be no good in a studio when it comes to raw talent. Anyone can be computer generated to sound amazing, there are plenty of those types of singers on our radios today!
Have you had any formal training, or is your voice a "gift" so to speak?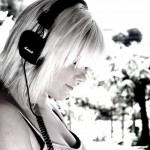 I have been having singing lessons since a young age. There are so many techniques to learn to get the best out of anyone's voice. Over the years I have had training from Jazz, Classical and Pop style teachers. The best teacher I have had by far is Suzanne Lynch, she has worked with so many talented artists and has performed with some pretty big names including being a backing singer for Cat Stevens. She currently is one of the singers in the band "The Lady Killers". She is one of the sweetest ladies I have ever met. I have learnt more from her than anyone else, she has the ability to get a sound out of me that I didn't know I could produce. Whether it is making me sing higher or louder, I would defiantly surprise myself with what I was really capable of when working with her! She also developed my confidence in myself as I have a tendency to think the sound I am making isn't good enough or my range isn't big enough.
What I have learnt with Suzanne also really helped me when it came to working in the studio. When I was 15, I was lucky enough to get taken on by Simon Holloway who is the owner of Beaver studios. He has developed artists and bands such has Dane Rumble and Nesian Mystik just to name a few. I recorded about 12 original songs with 4 being produced to radio level quality. The first 9 songs were written by Sarah McBride and the last 3 written by Silver Scroll winner Godfrey De Gurt. Working with Godfrey was such a great learning experience, he has worked with pretty much every New Zealand artist you can think of, and he worked with Kanye West!!! Godfrey, like Suzanne is amazing to work with and has taught me so much, but they also genuinely care about what I want as a musician and care about me as a person, which as a young female in a tough industry I really appreciate.
The 4 songs that got taken to radio level quality all got submitted to NZ on Air over a 4 year period to try and get funding for more studio time and to record a video clip. Every funding round about 300 to 400 people submit songs and 5 people will get funding for different genres. Over the years I have got very close to getting a grant, I had made the Top 20 twice, the Top 50 and I got in the Top 2 for the Pop genre. It does knock your confidence when you get so close especially when you think you have produced something amazing and have worked so hard on it. [MGN- amazing..I've seen some of the crap that gets money too…]
Since my last attempt to get a grant from NZ On Air back in 2009 I have taken a bit of time out from the studio as I decided to focus on my studies a bit more. It is also bloody expensive to be in a recording studio!, My goals for the future are to work on getting more of an online audience and to start gigging in Wellington to get seen in person a bit more. From there I would like to do more work with Godfrey and give the NZ on Air grant another go once I have built more of a name for myself by preforming in Wellington.
What are your favourite styles and influences in your music?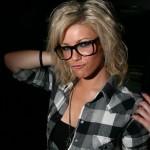 Pop, Hip Hop and RnB would be my main favourites, but I also really enjoy listening to acoustic music, something that's a bit chilled and mellow. As silly as it sounds my 2 all-time favourite artists that I have looked up to my whole life are Mariah Carey and Beyonce. I grew up as a little kid listening to Mariah Carey and it was listening to her that made me want to be a singer. Beyoncé has just got so much talent and seems like a genuinely nice person that hasn't let fame get to her head. I watched the documentaries about her, and she is a damn hard worker which I respect!
Talk me through the prep process for recording one of your online videos? How do you pick a song? How long does it take to learn?
Haha, making my videos that I post online is fun for me and I imagine quite interesting to watch! It is all pretty basic really as I do the whole thing on my computer. I record into iMovie and just the built in mic that's in my laptop, no fancy gear or anything! Picking a song can vary from new stuff I have heard that I like, people asking me to cover particular songs or me what to try out something a little different like the Beatles for example.
The time it takes me to do a video can vary from 15mins to a few hours! It depends on how well I know the song and how hard it is to sing! Generally the more frustrated I get with it the longer it takes! If there is a fair amount of swearing coming from my bedroom you know things aren't going well, I always get there in the end though!
Can you read music and play instruments?
I can read music and when I was young I could play the piano and guitar but I couldn't now, I have forgotten how. One of my future goals is to learn the guitar again so I can accompany myself when I sing.
If you could do any gig, concert or festival, what would it be?
Right now, for me to feel that I had "made it" in the New Zealand music industry, it would be to perform on the main stage of RnV (Rhythm & Vines) that is one of my goals
And as above, who would you duet with?
You are probably going to laugh at me but I would love to do a duet with Lil Wayne!  l love rap/singing combo songs
Your partner Ben is an integral part of STM, and it's fair to say the motor sport world is a long way from the music world, do you enjoy the events you attend with him?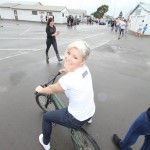 If you told me 18months ago that I would be going to car events and actually enjoy myself I would have laughed at you and told said you were full of shit, but I actually really do have fun! I now have this new love for cars and I am slowly learning about what is "cool" in the car world. I am going to SEMA at the end of this year and I have to say I am crazy excited about it!!
Lastly, what else do you do to entertain yourself when you're not singing? I seem to recall you wandering with a camera, or is that more in support of your partner's hobby?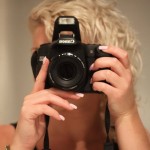 Well I did used to own a Canon 50D before I started dating Ben (STMs #1 Ginge) and then he decided it was his! I have recently started doing up a BMX so my spare time is spent doing that, which I love. I also started a blog where I blog about my videos and why I picked particular songs, the progress of my BMX, trips away and other girlie stuff! [MGN- too many nail polishes anyone?]
So there we have it, that's 12 rounds with G, Songstress, Photographer and now car chick. I'm going to close this out with one of her most popular videos….check it out and you can decide if the girl has talent