Circuit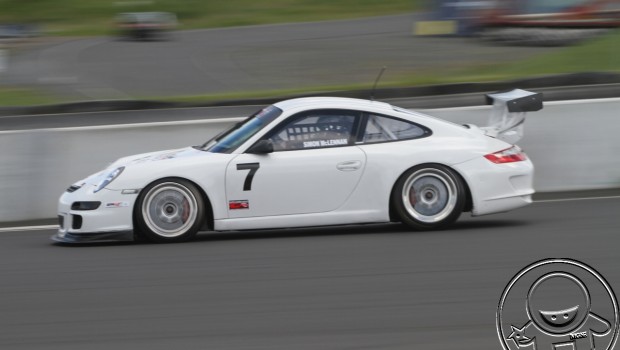 Published on November 14th, 2011 | by mrgrumpyninja
0
IRC single day trophy round- Hampton Downs
Spent some time yesterday at the IRC single day trophy round at Hampton Downs. Gotta be said that it was a long hot day and it wasn't without it's issues, plenty of oil down, a couple of engine blows and a car flipping end over end.
The day belonged to one man IMHO, who in one race set 4 consecutive record laps in a row…That driver was Nick Chester in the Chesters plumbing and bathroom V8 Supercar plus. When I went and saw Nick…his answer was "ahhh yeah…a good driver could do a 1.02.5″…I love that sort of humble sh!t :).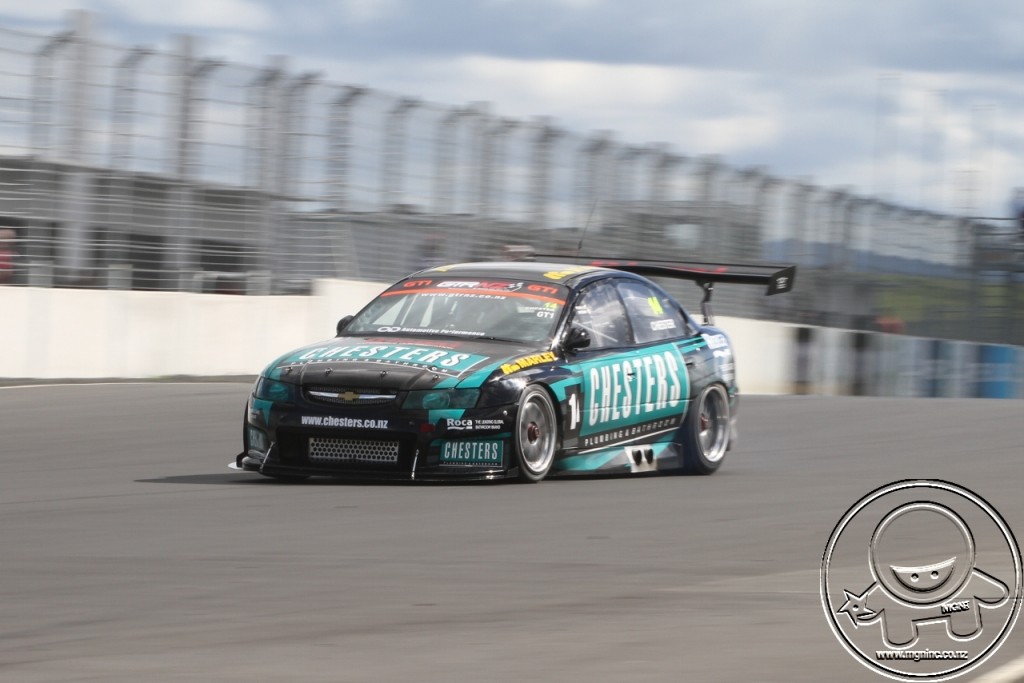 The day  featured 6 of the normal IRC  classes, with the supersix, Pro7′s and pre 65′s sitting the meet out.
The sports cars are the only class I didn't get any images of, mostly because of the fantastic gate system at Hampton Downs. You commentate from the outside looking in and this gives anyone without access cards an issue or 3. Geoff Short in his Juno went 3 from 3 ahead of Dave Glasson in his Radical SR3 and Robert Hulme, who grabbed a second in race 1 right on the line
In the GT1 & 2 Classes, Andy Greenslade and Nick Chester were the only GT1 cars present, and after Greenslades car failed to see out many laps it would be Brian Grey and Justin Herbert who would play the hare for Nick Chesters' 800+hp greyhound to chase down. Chester taking races 1 & 2 with the comfort, before the combined 3rd race where Herbert would take the win.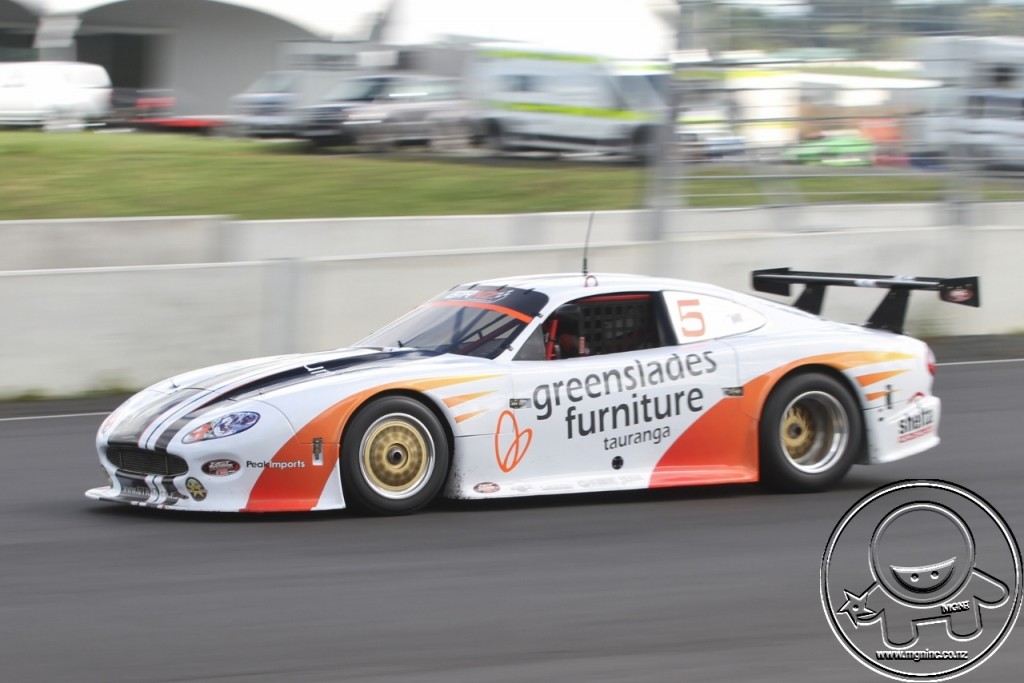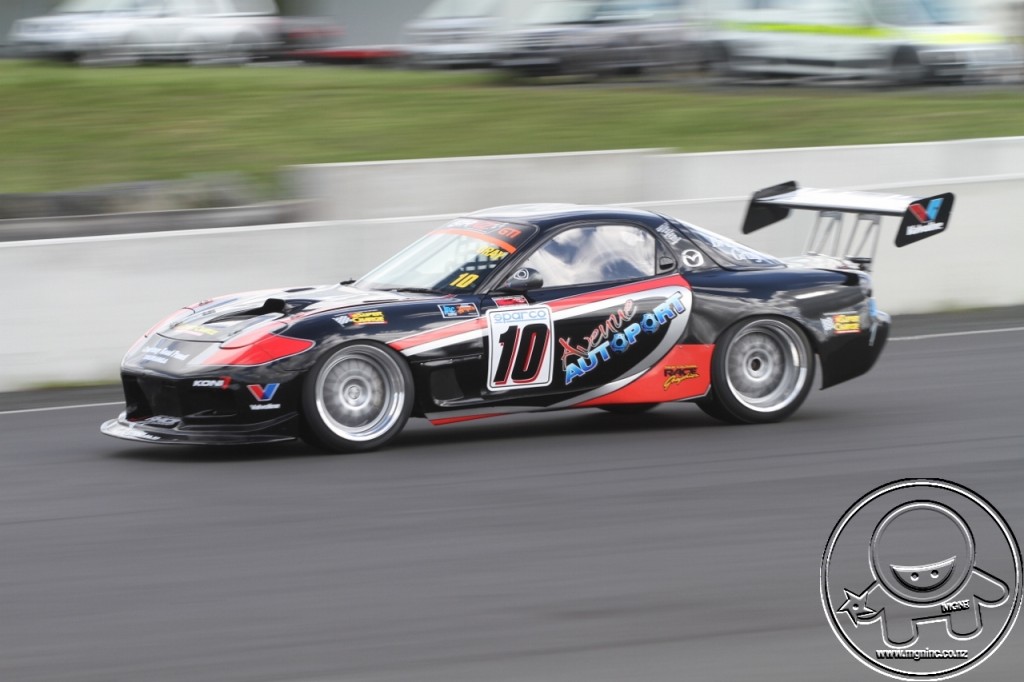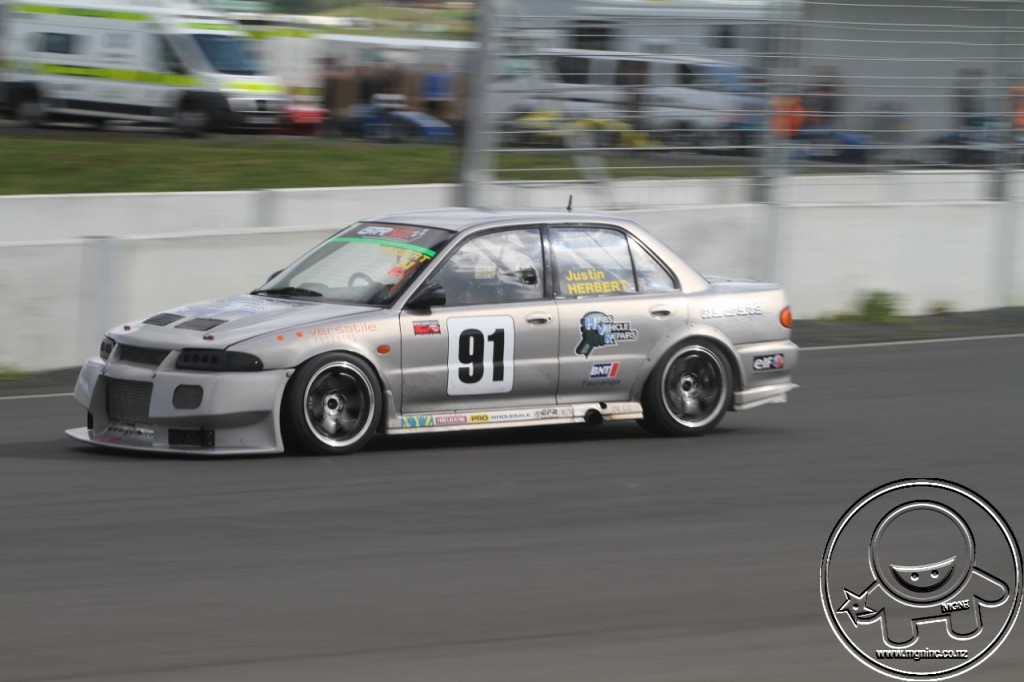 In the Weldwell Formula First class, there are a group of drivers who seem to have the jump on the rest and wage battle out front at every meet so far this year, Matt Higham, Kyle George, Rowan Sheppard and Ryan Hellier,  with Michael Scott also joining the fray this round. It would be one win to #53 Scott and two going the way of Matt Higham in the Juiced entry , who again was timing last lap runs almost perfectly and leads the overall series.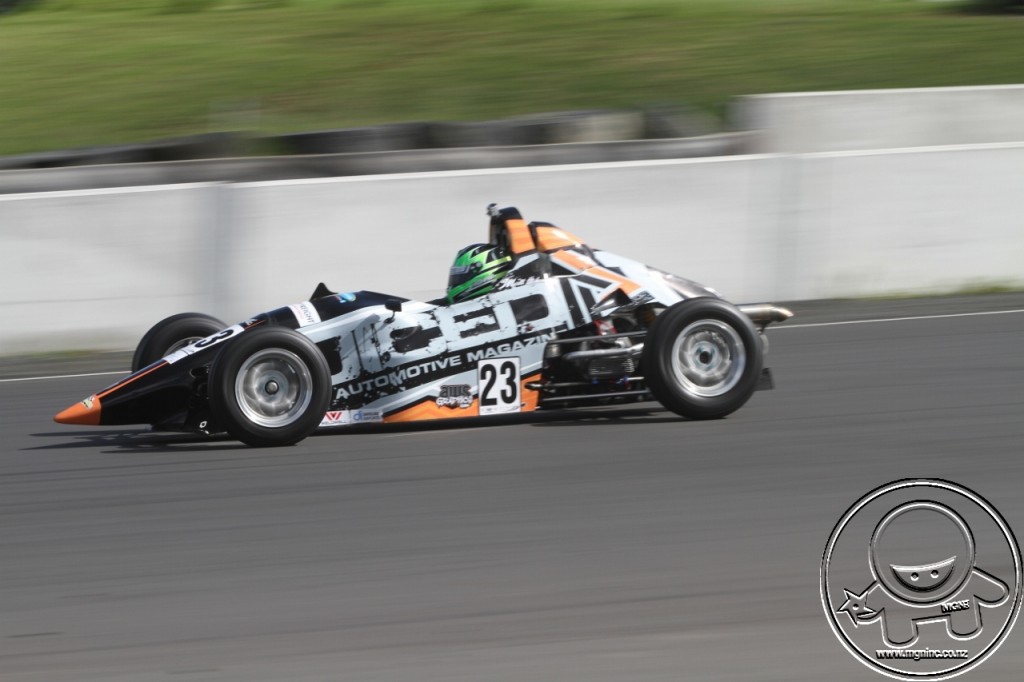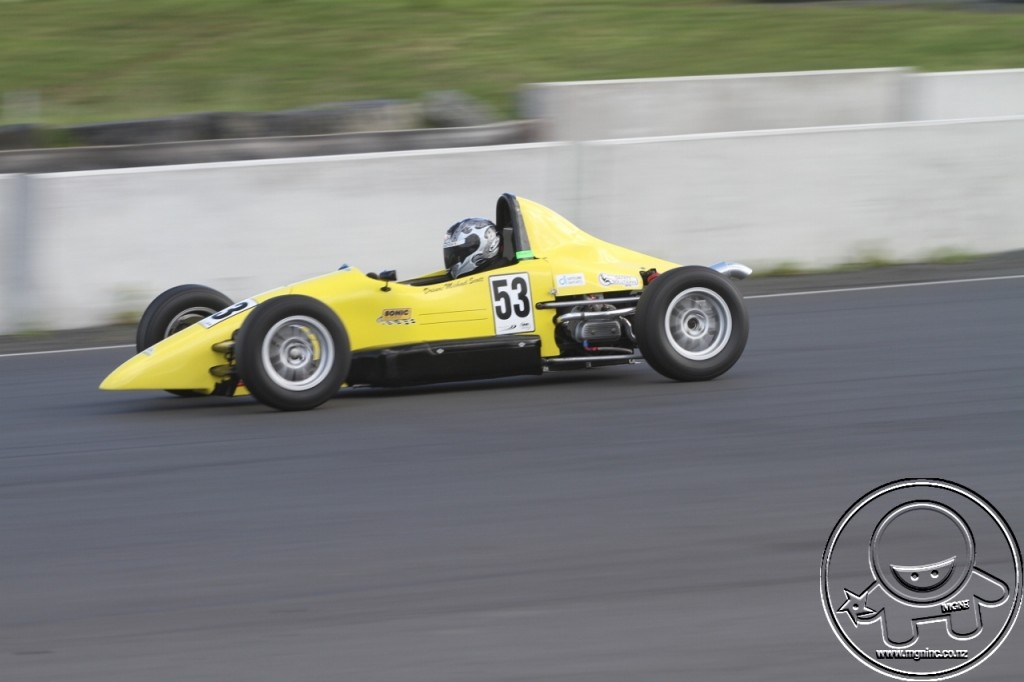 The Minis are a class I have to admit I find odd, I've been known to sometime refer to it as "ant racing" or "like the Italian job without hot chicks' but those in the class get out there and give it their all and you can't ask for more in a race class.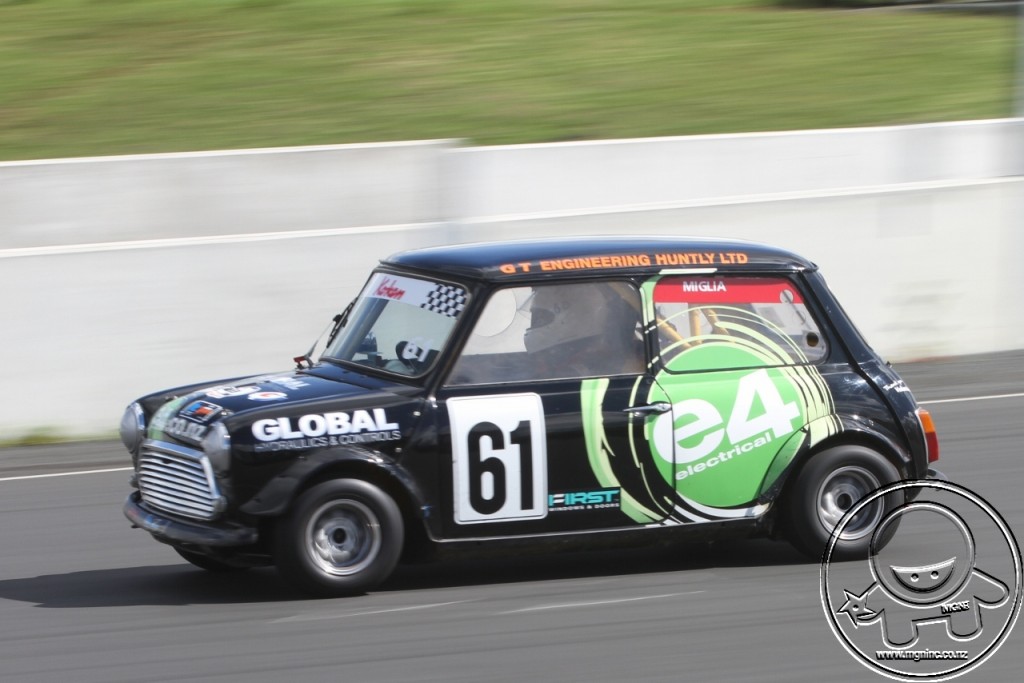 Next up were the Autobahn stormers of the Bridgestone Porsche series, this is another class that seems to have a great deal of in class camaraderie going on, and no doubt there are more than a few glasses of wine and tales told after each race. Plenty of classes with turbo/ NA and all sorts going on , and it was Simon Mclennan who would grab the win in race one, before Kev Etches in #63 would come to the fore in the staggered start races two and three.  I'm also going to mention Jeff Lowrey, simply because I like the way the orange paint pops…and he gave us a bit of a highlight by tagging a car and popping his own radiator down the main straight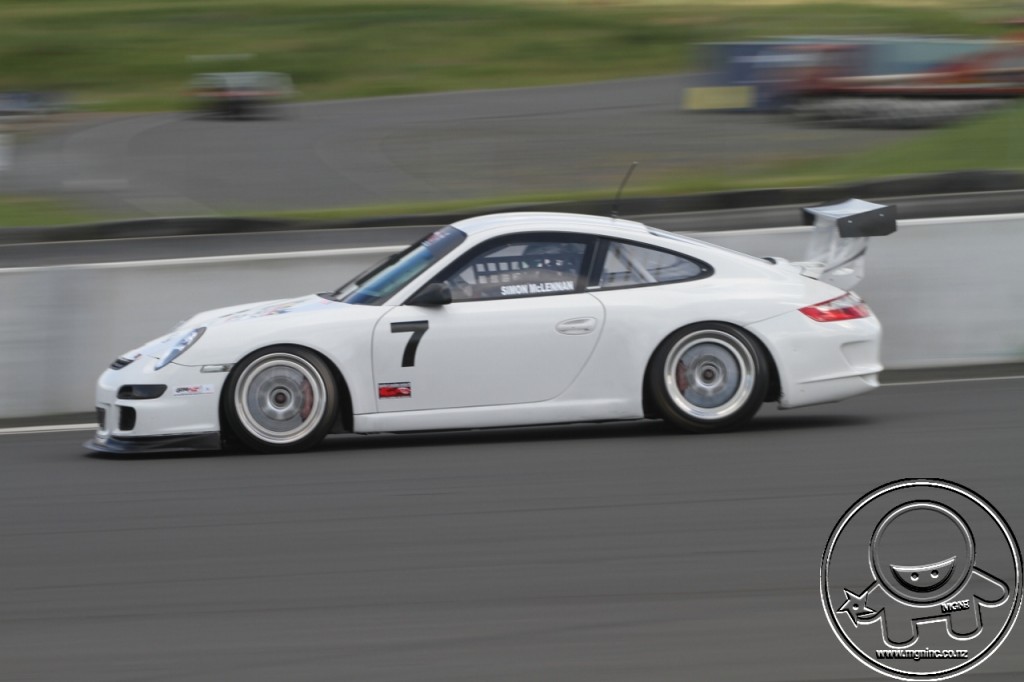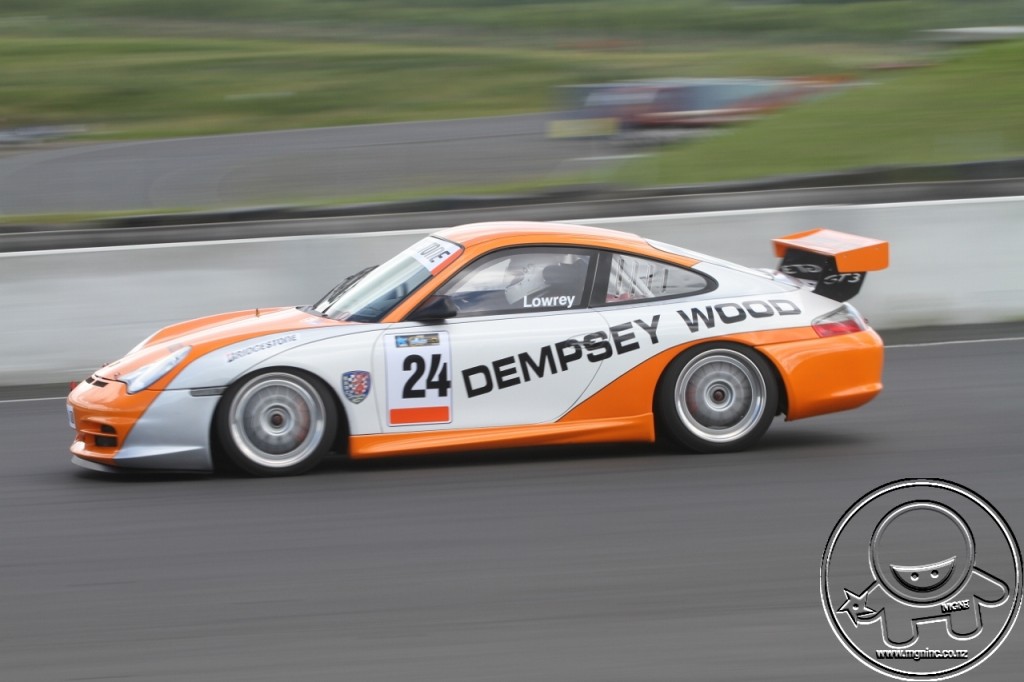 Closing things out would be the NZGT class, and it would be a race wins a piece to Rick Bone in the very cool AES backed Datsun 1200 and Rodney Gimblett in the #129 Commodore before the GT's all came together for their final race.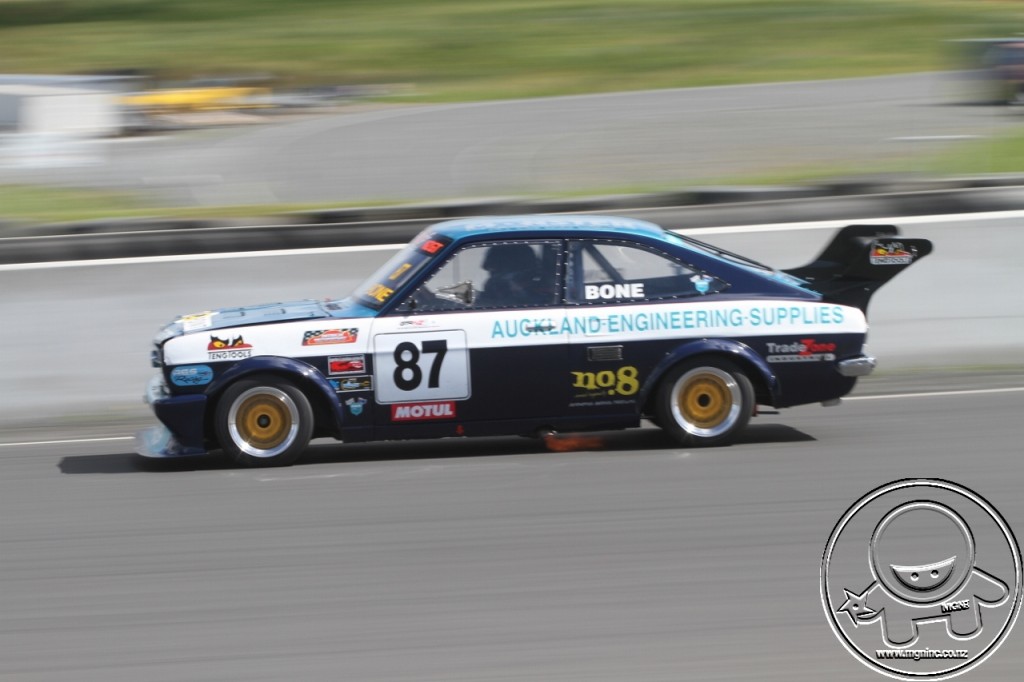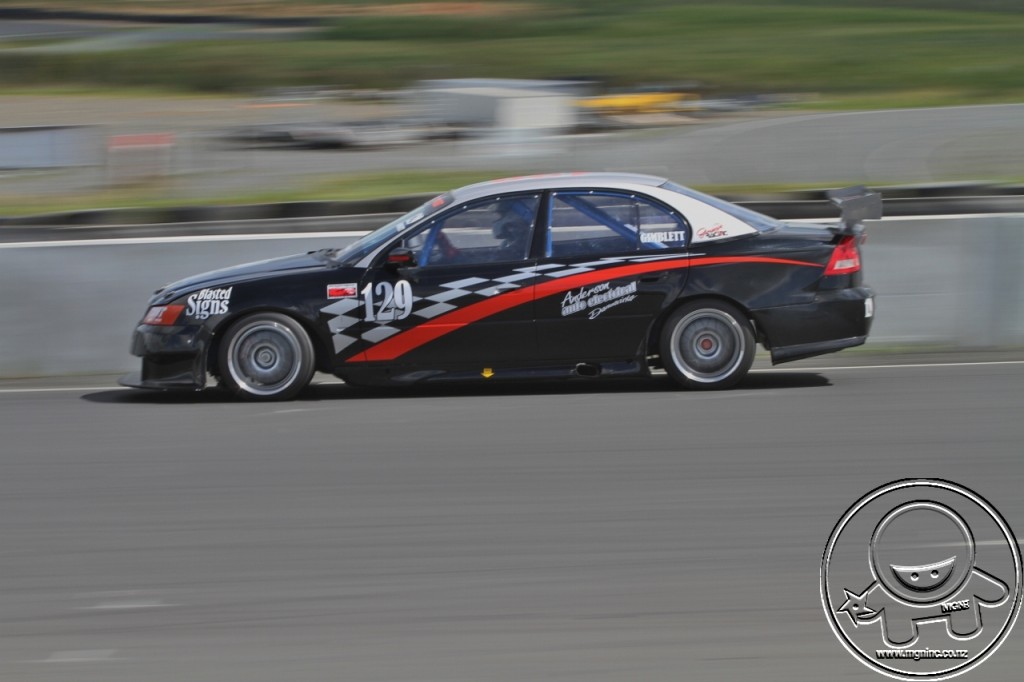 Roll on round 4 , aptly named "thunder in the park " at Pukekohe on the 3rd and 4th of December. Here's hoping that we see Nick on the record breaking war path again.  www.irc.org.nz for all your information
Going to close with that engine blow shot again, cause I happen to like it . See you at the park in December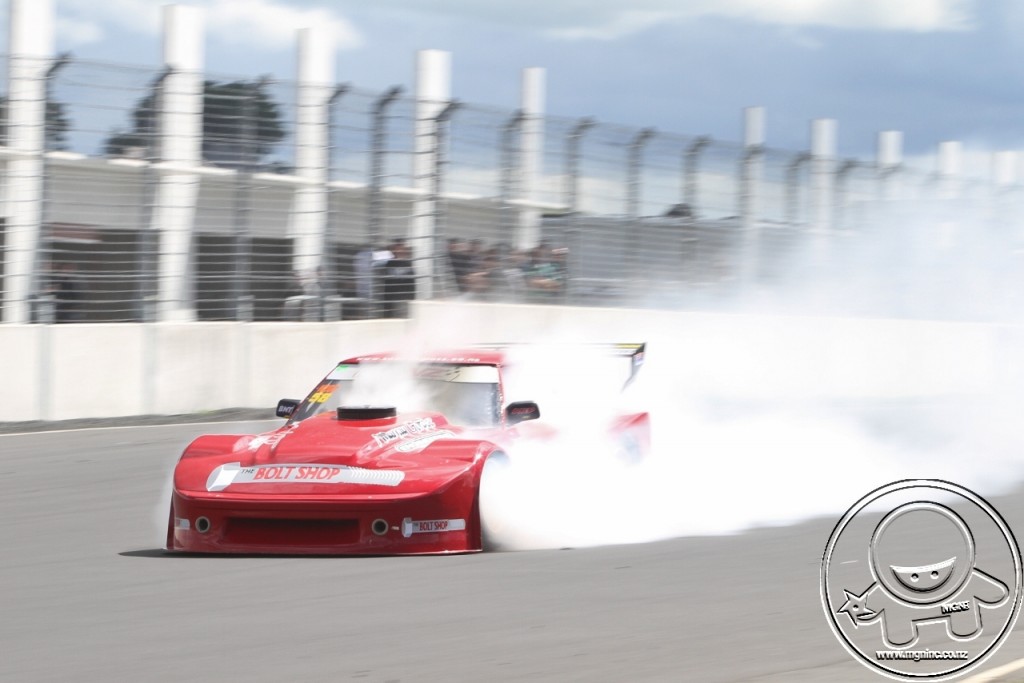 Edit- Chesters onboard race 3