Circuit
Published on October 6th, 2011 | by mrgrumpyninja
0
IRC Round 1- Manfield
I'm pretty happy with my new gig for Summer,  working with IRC
After doing a guest stint last year for Motorsport Manawatu, this year I am going to be covering the whole IRC (Independent Race Classes) series as part of the commentary team. This is a great gig because I get thrown in with guys who have been commentating race meets for years meaning I can learn a lot about the history of motor sport in NZ ,  I can watch some great motor racing and at the same time ramble aimlessly over the PA.
I suspect what many people don't realize is just how amazing some of the cars that are competing really are, so I had family friend and expert dim sum consumer Lawrence "choktography" Chok come out to Manfield and grab a few shots to share with our readers.
Here's a look at some of the amazing machines that were on display.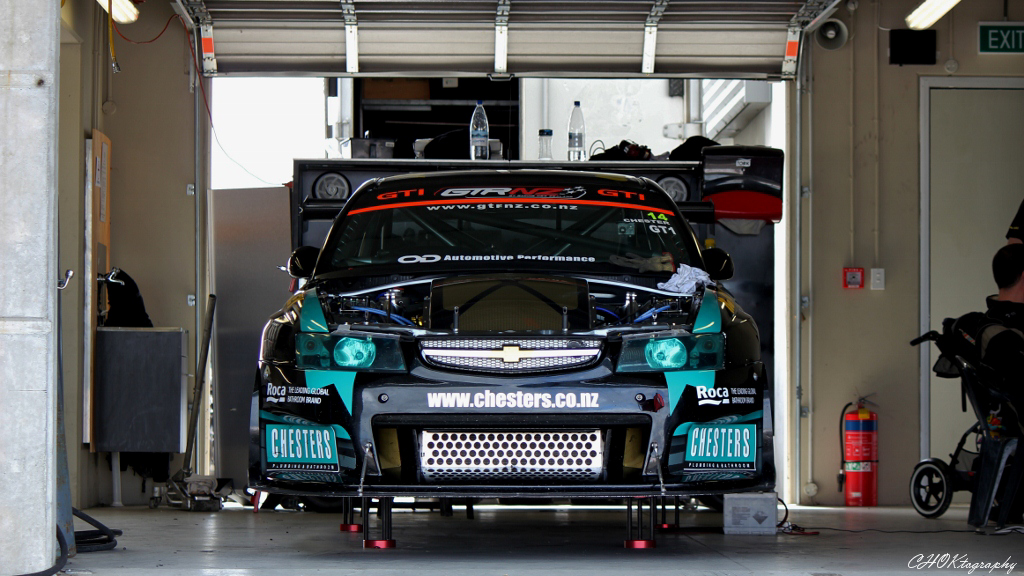 What is there to say about the Chester's Plumbing V8 Supercar plus that hasn't been said, you really just want to admire this automotive work of art as it's sitting in it's pit garage, every little piece of data logged and analysed to get every single 100th of a second.Easily the fastest car of the weekend with a 1.06.7. and so fast that it actually looks like it's slow and Nick is just out for a Sunday drive.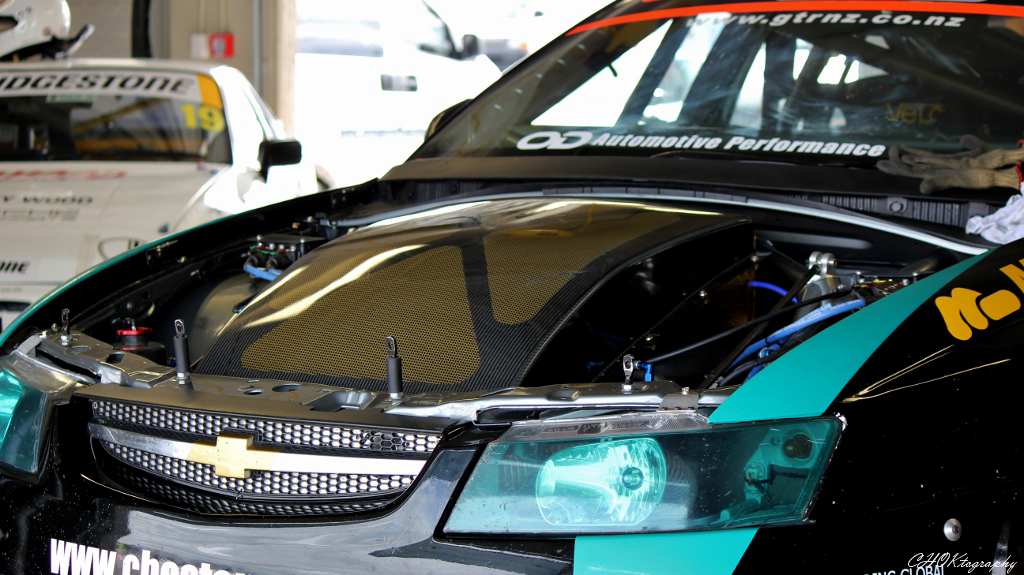 Making its competition debut on the day was friend of MGN and Taranaki's most eligible batchelor Stephen 'BT' Brown- Thomas, Stephen lost his previous car in a racing incident at the ITM400, so was debuting his newly built STI along with the rebuilt EVO of D-Tech motorsport stable mate Richard Grainger.
Both cars ran in the NZGT class with BT in shake down mode and managing a 1.19.91, while Richard got down to 1.15.62 and a 2nd place in race 14.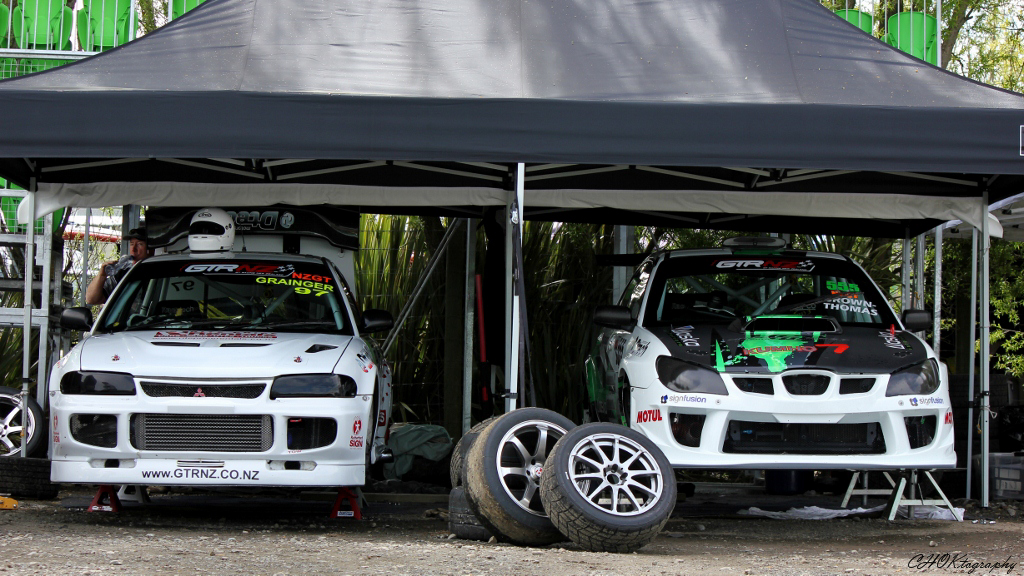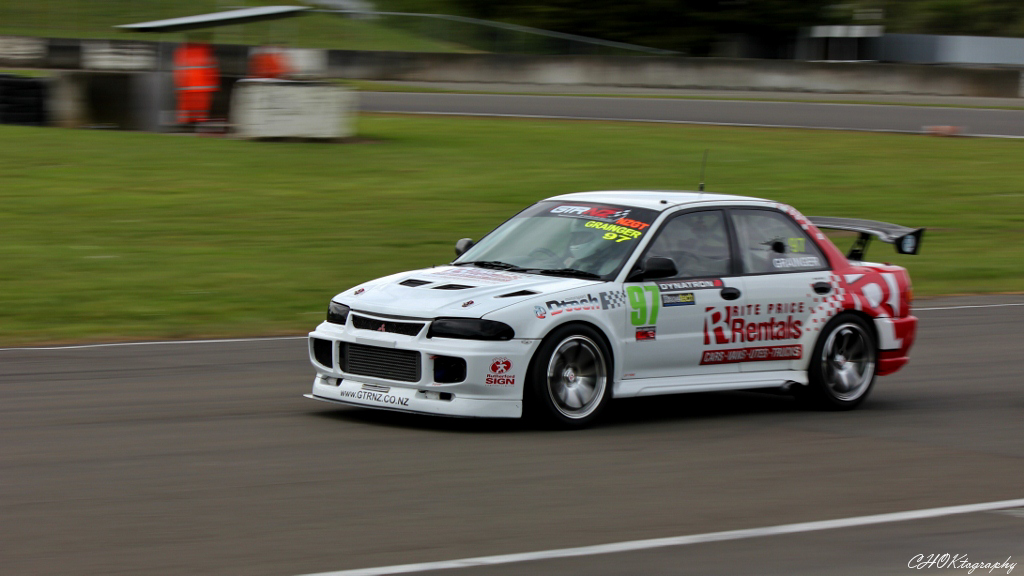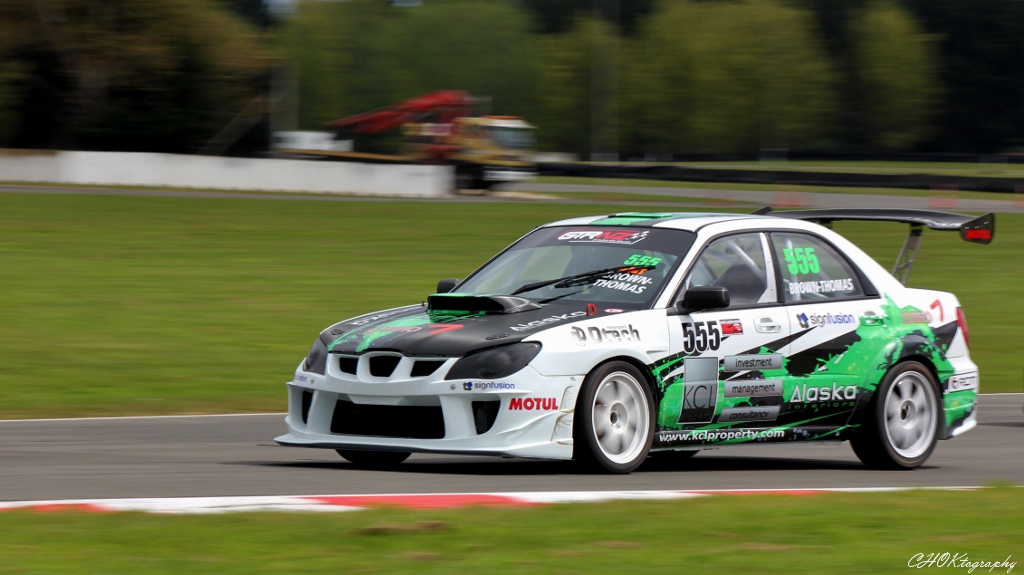 Calling the GT1/2 class home is one of my favourites, The S4 RX7 of Aucklander Shaun Judd. Self built and truly a great piece of engineering, Shaun is coming to grips with new found power and torque being produced by the CBR built 13b Turbo engine. Shaun managed a best lap time of 1.13.52.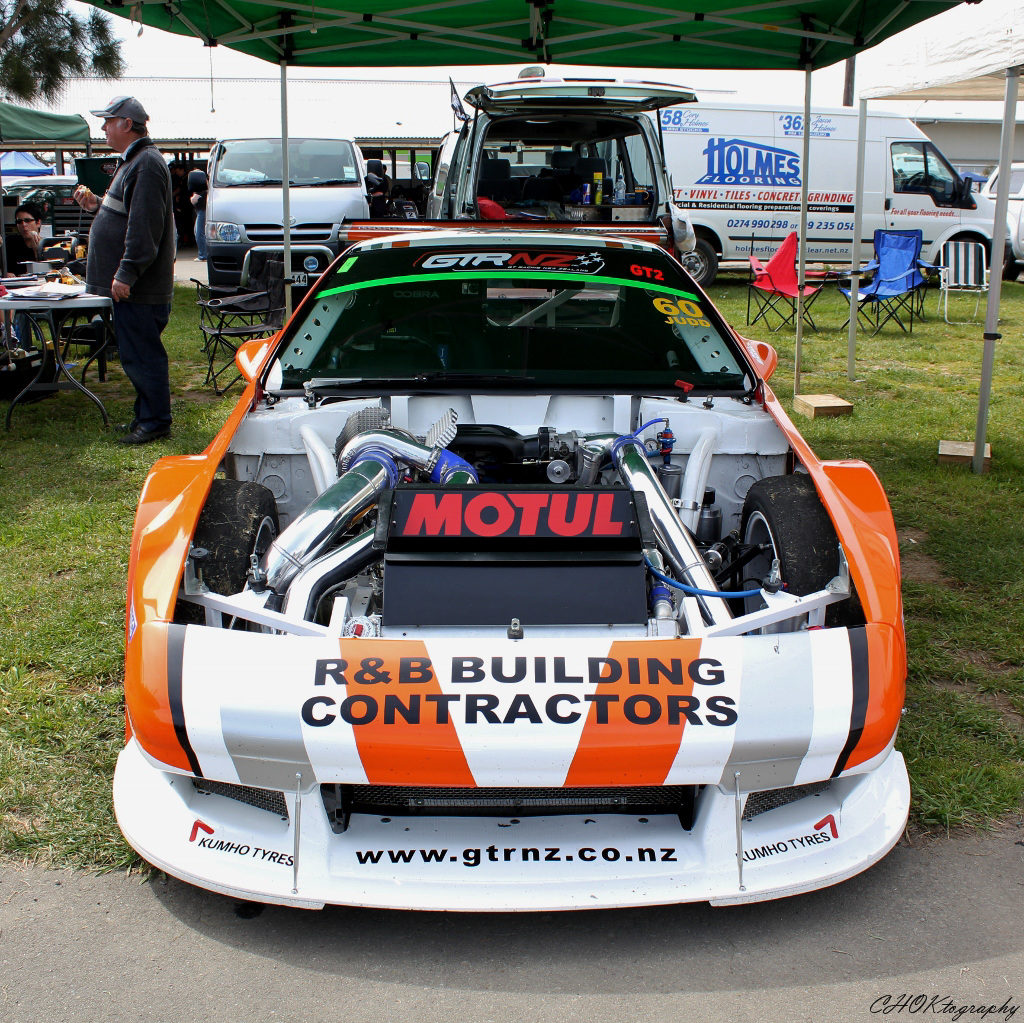 Perhaps one of the most unique cars I saw was the s6 RX7 of James Parker. James was a front runner in the pro 7 plus class in seasons past, but has decided to make the move to SS2000 racing and has crammed a Honda F20c motor into the engine bay with a turbo strapped on the side. At a modest 9psi, this is good for 530hp and the car has seen a fair amount of love from Hi-tech Motorsport and the Homewoods out in Pukekohe. James ran 1.14.95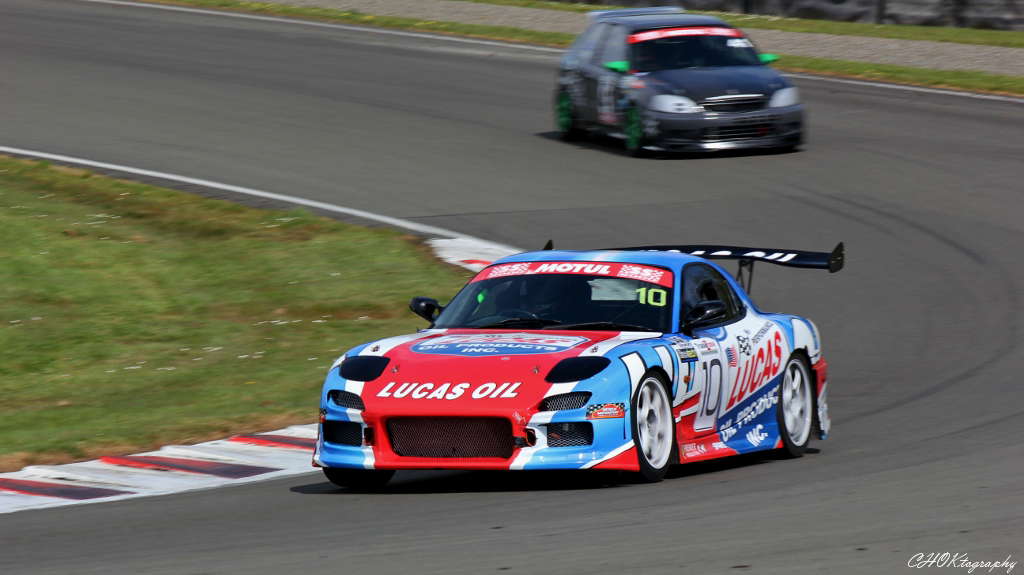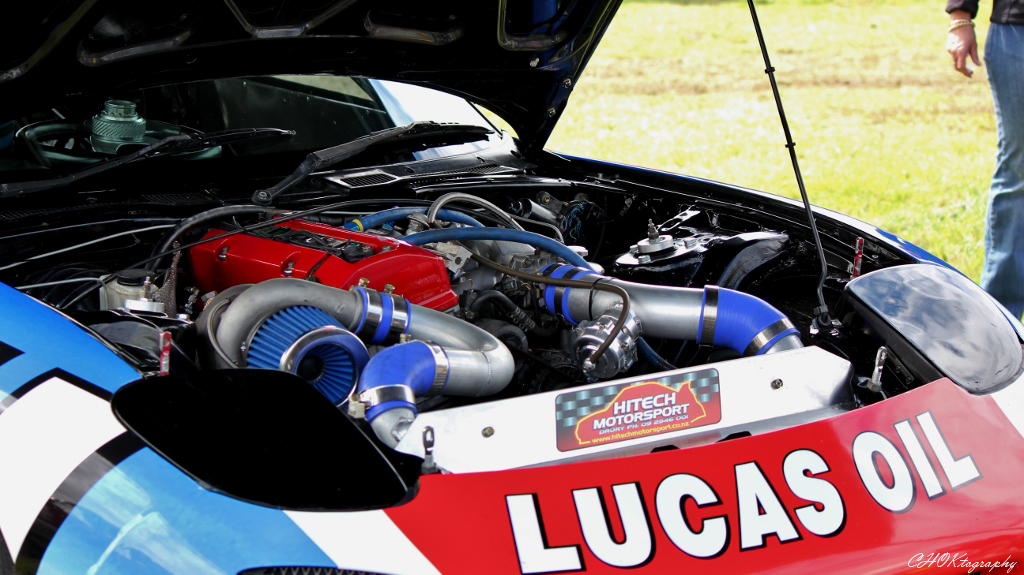 Lots of hi-po Jap rockets right? Wealthy boy racers with nothing better to do? Check out Bill McKinnons Pre-65 racer sponsored by Coby, Bill set a lap record in pre-65 racing doing a best of 1.18.865 . This is one of the most entertaining classes with a mix of cars that to me are just plane odd, and look more like they should be used for a once a week trip to the shops, but out they come and these cars are driven HARD!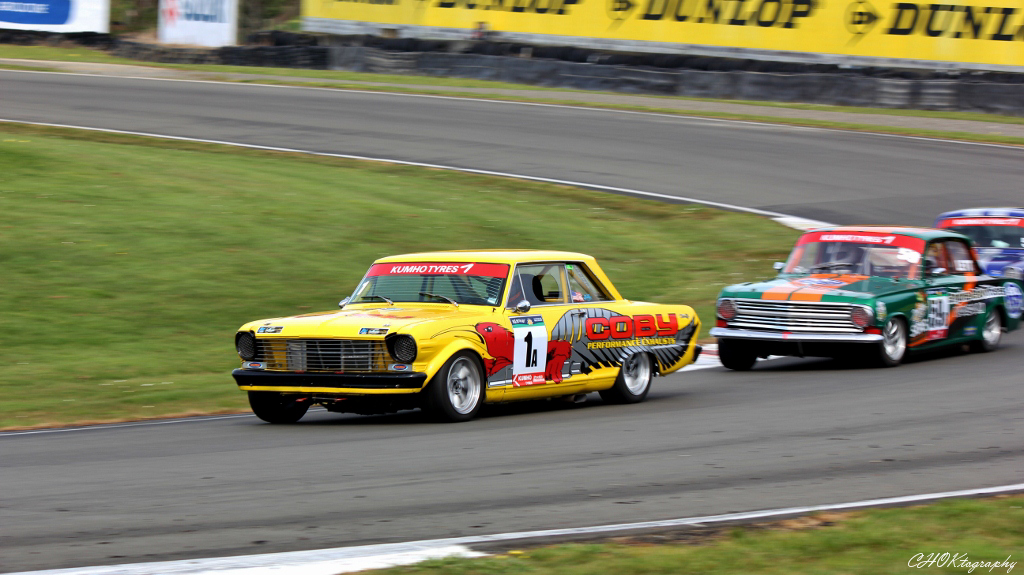 Also on the menu are the Bridgestone Porsches, which I am told is lower in numbers than usual this year. This is Jeff Lowreys GT3 Cup car that spent the weekend dualing with Ian Hayrs road going car with cup car parts (big difference I am told).  Not sure what it is, but theres something about these pure race DNA animals that makes you want to like them.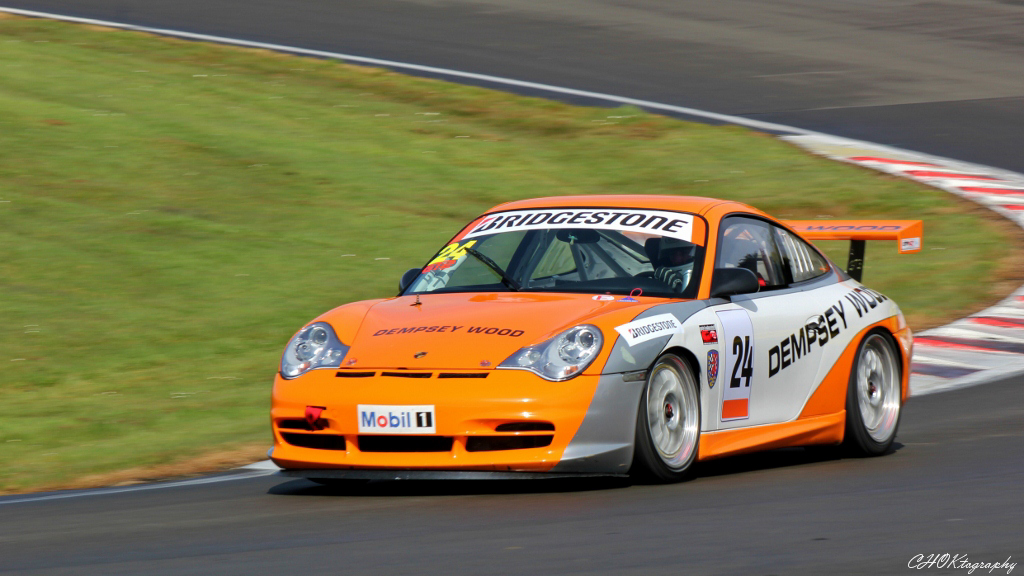 We also saw action from the single seater Formula Firsts and the NZ sports sedans however my photographer was busy eating BBQ sausages and didn't get me images so we'll have some of those for you after the next round.
I'm going to close with my personal favourite, Glen Smith's evo 10, I appreciate anything animal enough to light slicks up through the S's and Glen drives in what I would call a spirited manner  :)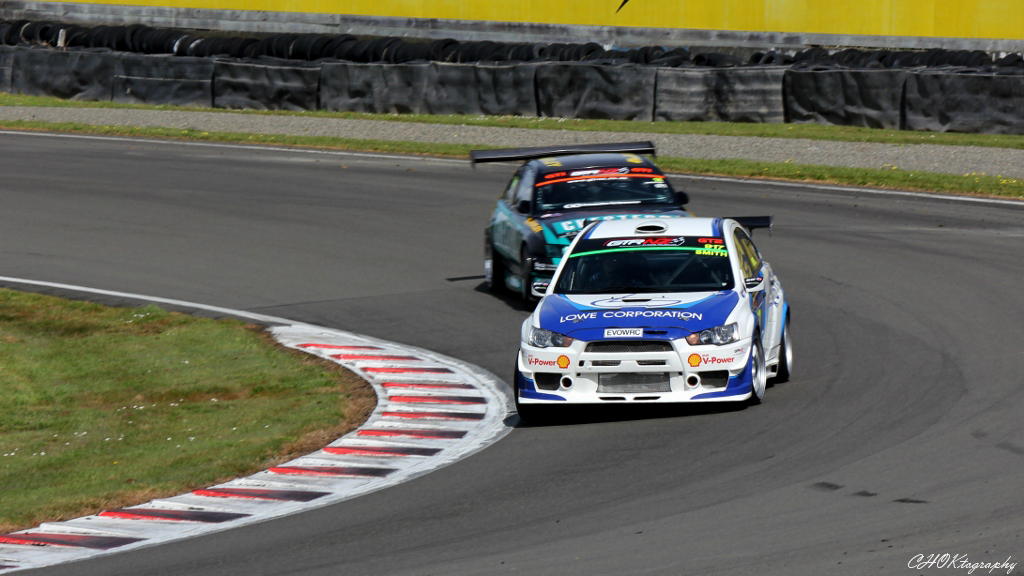 Looking forward now to the next round at Taupo on labour weekend, so get there if your in the mood for some top quality New Zealand grassroots motorsport.
All laps are stored here
http://www.mylaps.com/results/showevent.jsp?id=721756