Sideways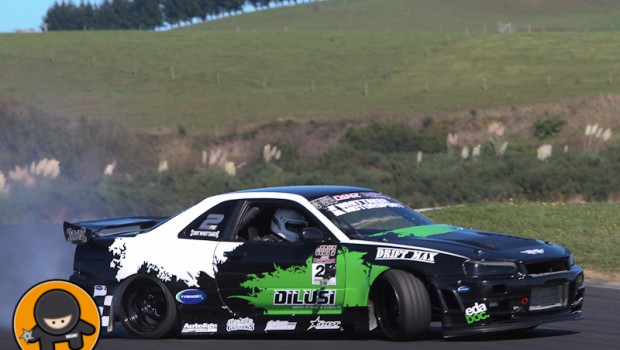 Published on April 10th, 2012 | by mrgrumpyninja
1
Codys D1NZ Grand Final- The creme rises to the top
The best season of D1NZ ever? Perhaps that will be argued and debated over a beer or 3, but what we have just seen is certainly the closest in memory.
With 6 drivers all a mathematical chance of winning the title going into the final round it was always going to be a tense affair, and it was noticeable on the Friday morning that while the usual smiles were still present, there was a definite air of tension as points and scenarios were calculated and incidents occurred on the track.
I covered off the pre-event situation in this post LINK so it might be worth reading that first but anywhere here is MGN's view from the tower as to how the event went down.  I will adjust this post a little as photos are sent to me, and in some cases I didn't have a suitable image.  Nothing personal, just I only spent 30 mins shooting and the rest of the time talking
Anyway..here goes….first…. ALL HAIL THE NEW KING!!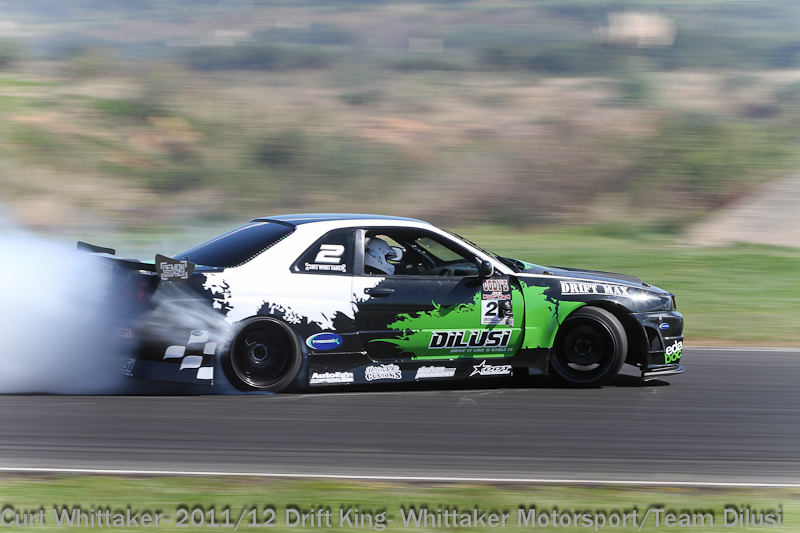 As is my tradition, I will run through the event in reverse order of finish. I don't have any Pro-Am images on file, so will cover that separately along with a few other random stats I have and some time attack and hard park. Sorry the angles are the same, I only shot 1 Pro session.
DNS on Saturday due to mechanical
Matt Jackson- Autotintz RX7- Blown Gearbox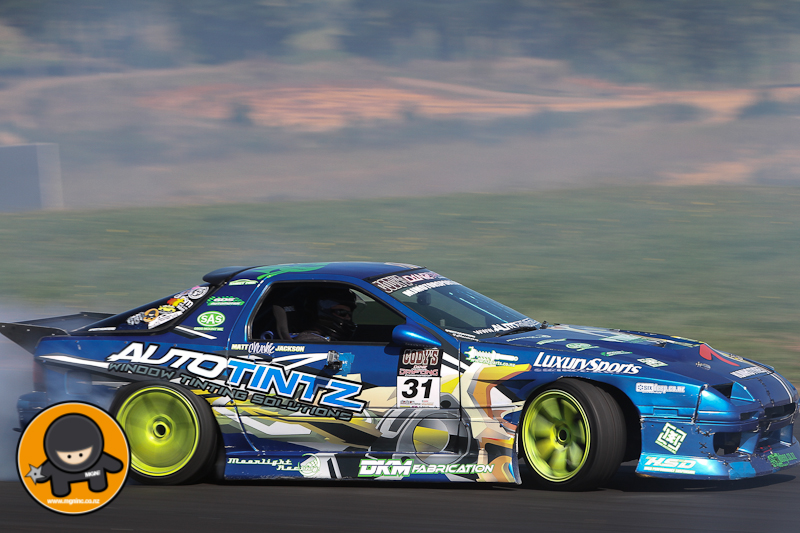 Hugo Mclean- Grabatool AE85- charging issues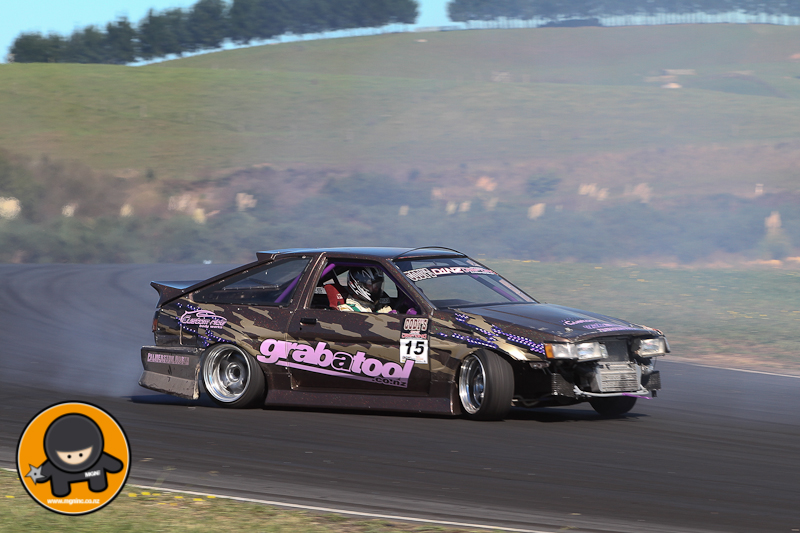 Mac Kwok- Milwaukee Tools- Gearbox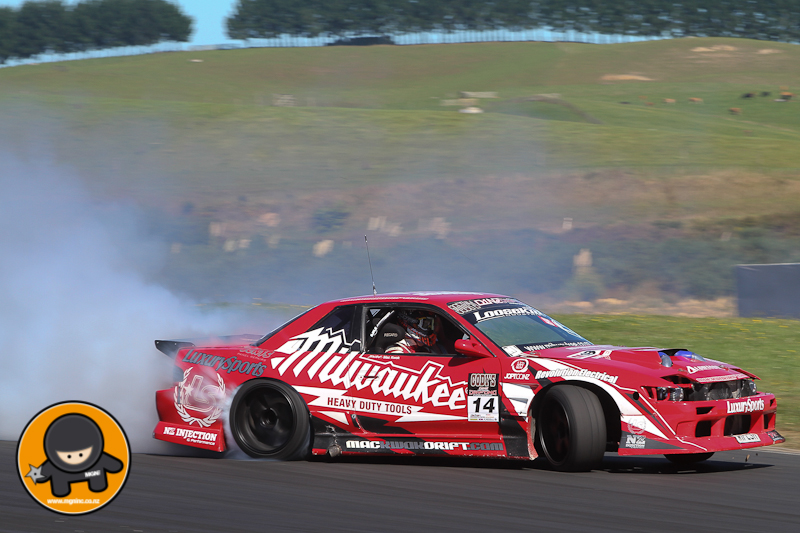 Dimitri Amos- Shred Performance- Gearbox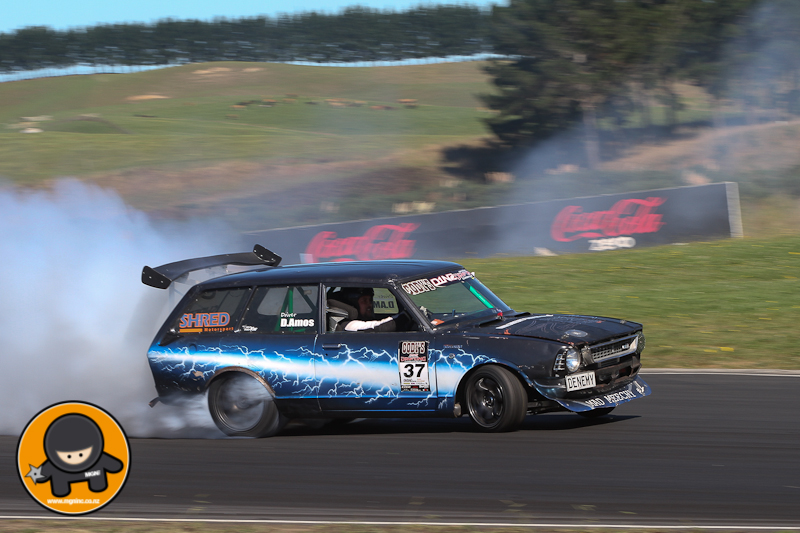 Will Cook- Engine Issues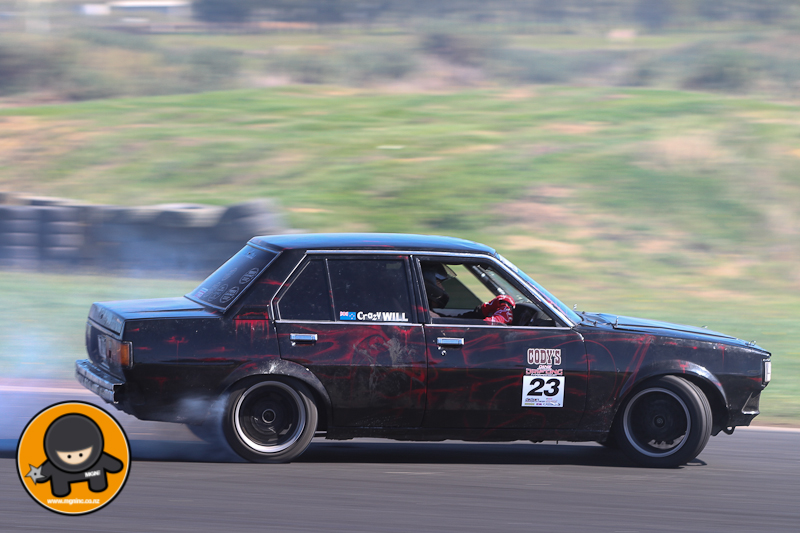 17th- Steve Sole – Steven Sole Customs- Lost an engine and ran in Cam Vernons car. Eliminated by Nico Reid in only top 32 battle. This is what the Soletrain looks like now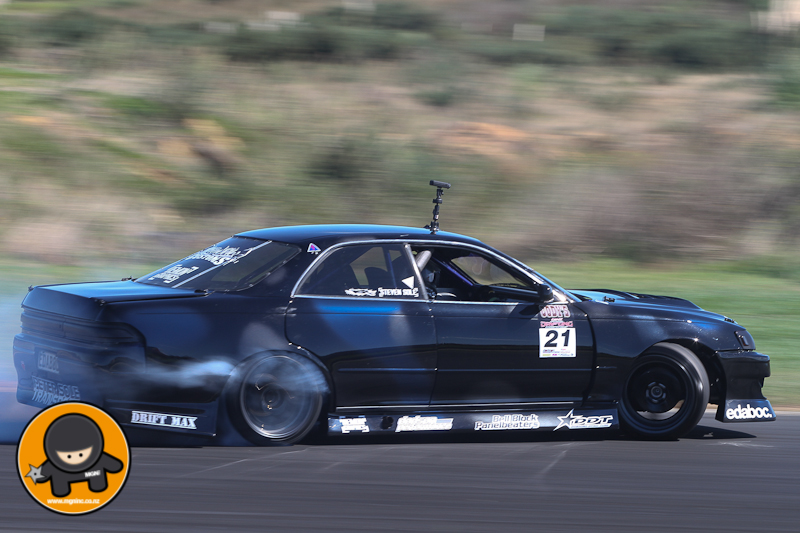 16th- Nigel Petrie- Engineered to slide/ Toffee Drift- Eliminated by Fanga Dan after an OMT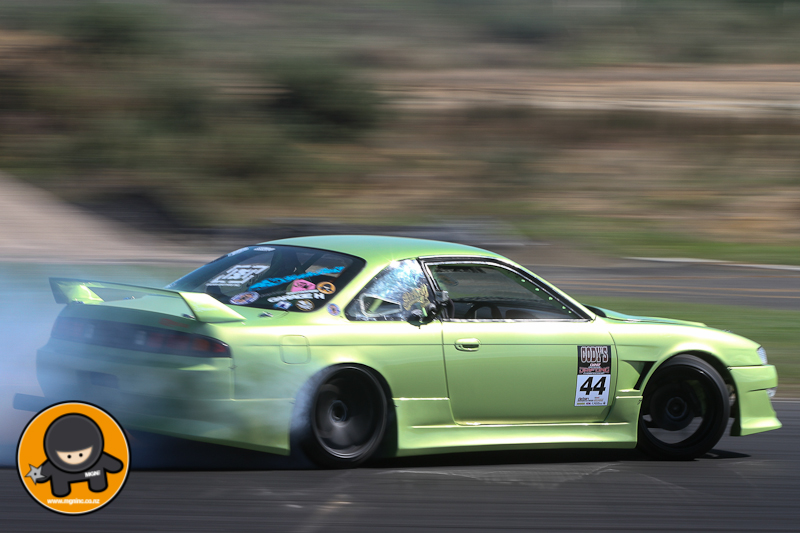 15th- Robee Nelson- Koba Batteries-  Lost to Andrew Redward after blowing gearbox, snapping gear shifter off and coating himself in gearbox oil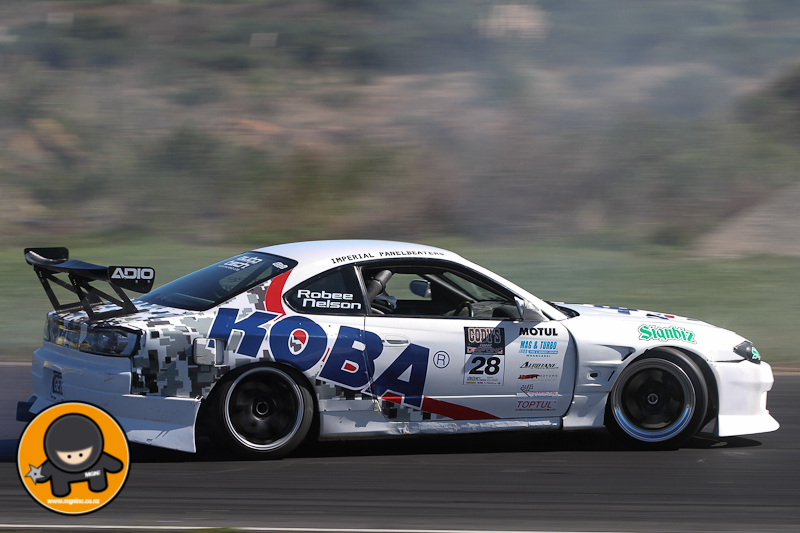 14th- Sky Zhao- D spec Motorsport- Lost to Curt Whittaker after being DQ's for exceeding a 5 min repair break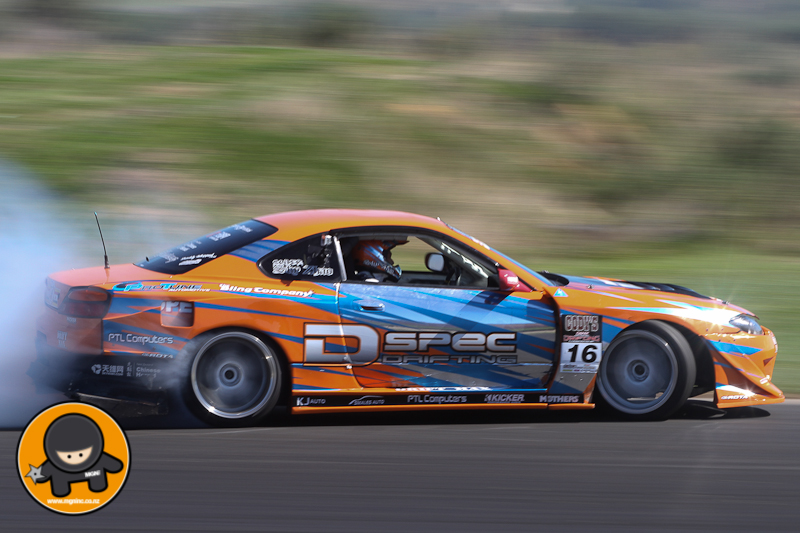 13th- Mark Burling- Mark Burling Motorsport-  Seems to have lost some of his early season form and was no match for Gaz Whiter who was on a mission to try and defend his title. 
12th- Darren Benjamin- Matts Computer services.  This one will perhaps go down as the most controversial call, battling Mad Mike and appearing to have the advantage, Benjamin was called to one more time and stuck a wheel off in the dirt resulting in the Madbul going through. Disappointing end to the season for the standout Pro-am graduate, who's loose still and seemingly fearless driving make him a guy that no one is sure they can beat in a battle.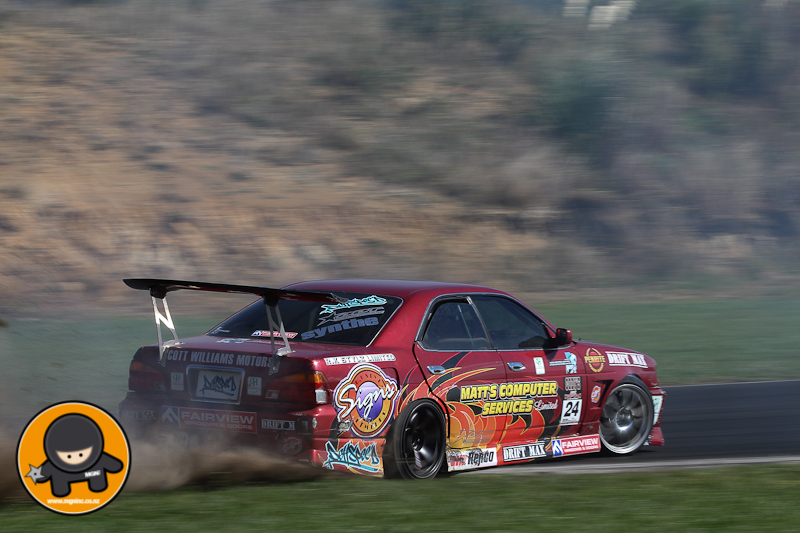 11th- Daynom Templeman- NAC Insurance. Been a funny season for the Templeman team, and after rebuilding an engine over night, hopes were high that Daynoms skills on the high speed track would come to the fore. Was not to be as Jason Sellers ended templemans season in the top 16.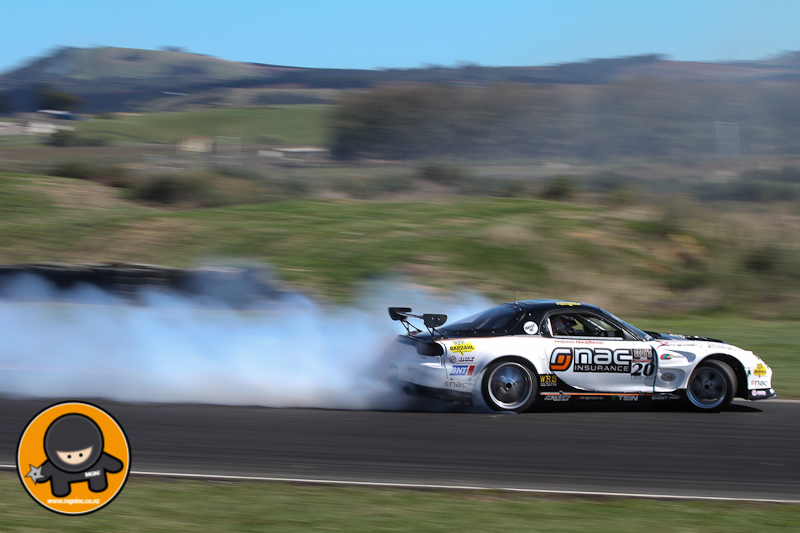 10th- Bruce Tannock- Achilles Radial. Tannock is kicking himself one would suspect, the car has the potential and was a star of Friday practice, it just simply does not seem to like battles and always gives the big man troubles. Tannock would fall to Brad Lauder after simply running up and over the inside apex of the hill.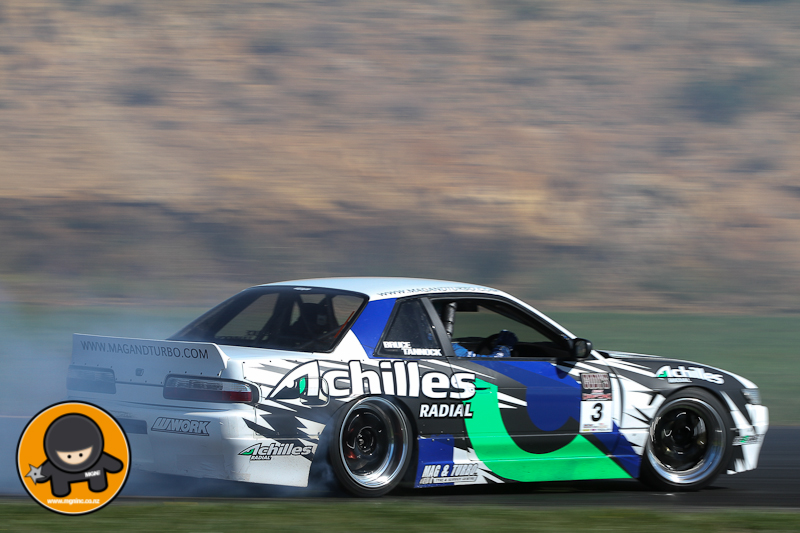 9th- Cole Armstrong- V Energy. Qualified number 1 and would have been looking to go for a podium season finish. Armstrong would go  head to head with young Niko Reid before a fault sent the car into limp mode on his chase run resulting in an in car display of pure frustration. Armstong is undoubtedly now the crowds favourite along with Whittaker, and will probably just want to move on from what has been a testing season.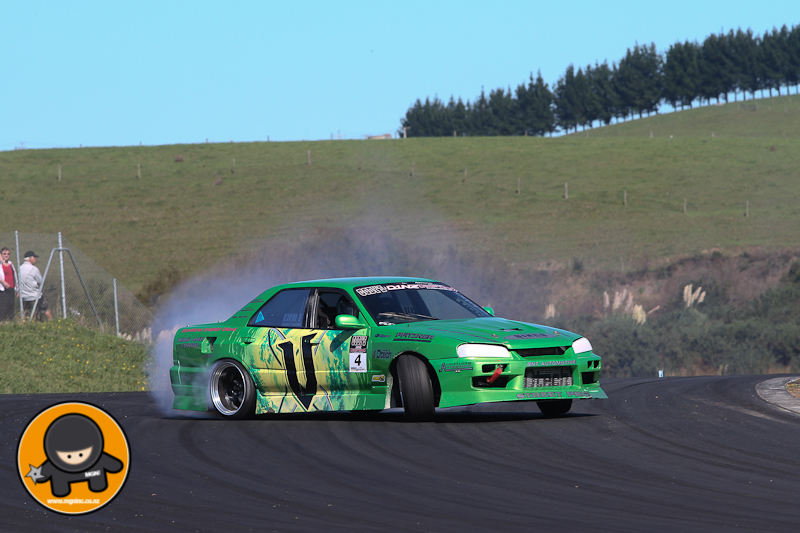 8th- Niko Reid- GT Re-finishers/ TTT/ Luxury Sports. Accounted for Steve Sole and Cole Armstrong before falling to Jase Sellers in a OMT battle. Reid got more and more comfortable as the season went on and his car came right, and in spite of a horrible miss that would plague the car in qualifying , fought well all day. Took some time out at lunch time to enter and win the Heli Nats comp, and had an amazingly loud fan section of SSS faithful.
7th- Mike Whiddett- Redbull. The season leader heading into the event, Whiddett had a difficult weekend with a practice crash, and potentially a car swap to his RX8 that didn't eventuate. Would beat Darren Benjamin in a OMT before coming up against Fanga Dan Woolhouse. After a battle the judges couldn't call, Whiddett would chase in hot and contact the commodore causing it to spin and giving Fanga an unbeatable advantage. Whiddett would then have an anxious wait to see how results played out to see if he would be 1,2, or even 3 for the season.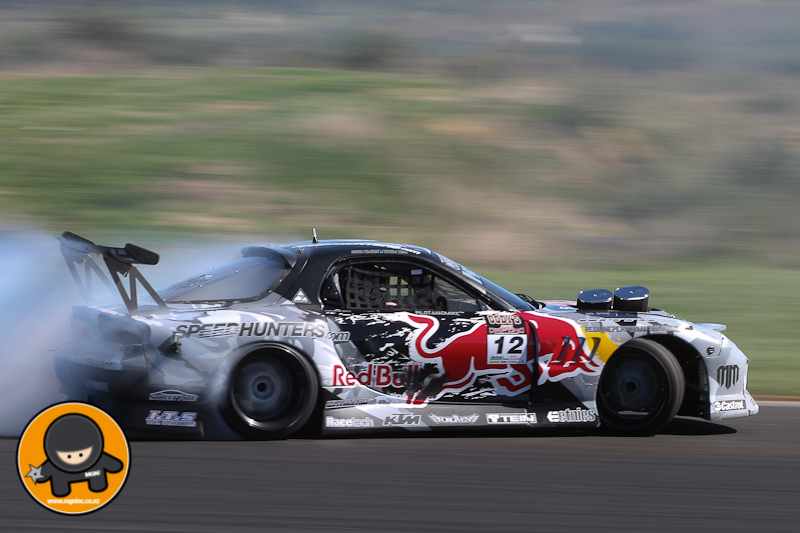 6th- Gaz Whiter- Tectaloy Performance Coolants. Whiter went in to the final round 3rd on points, knowing that he had to qualify well and win to have a shot at retaining the title. Dealing to Mark Burling he would come up against old foe Curt Whittaker who simply proved too good on the day. Gracious in defeat, Whiter would hand over the cup later in the day and embrace the new champion in a sign of respect.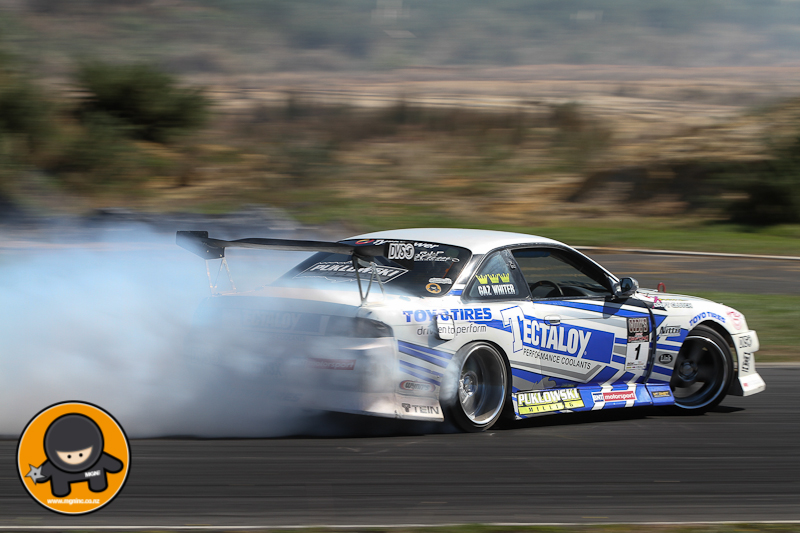 5th- Andrew Redward- Nankang/ Advanti Racing. Redward will know that he should have gone further in this event. After beating Robee Nelson , the battle against Brad Lauder was his for the taking with an advantage from his lead run, only to be another to jump the inside curb cresting the hill. Strong season start and mechanical issues will make this a could have been season.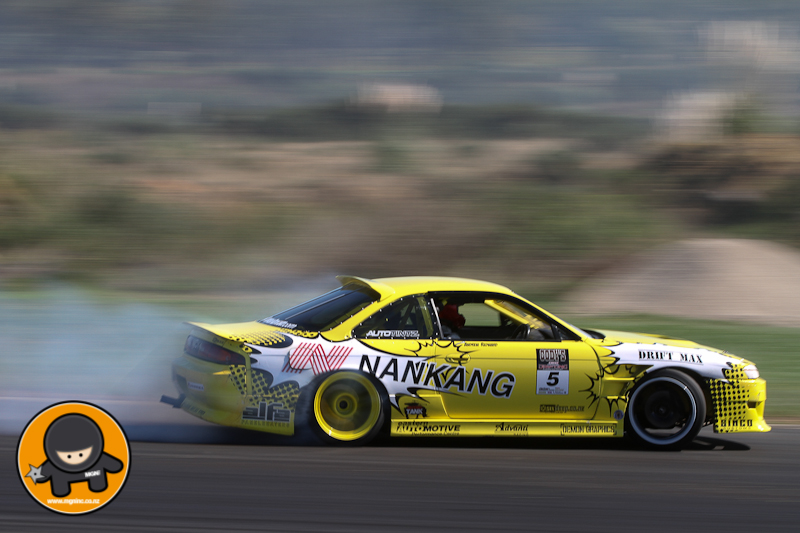 4th- Jason Sellers- Redline/Supercharge.  For the Sellers family, they will be happy enough with a 4th having fought a miss all weekend. When he is on form, Jase has the talent to hang with and beat any driver around and it was good to see the car make it to the top 4 again having beaten Daynom Templeman and Niko Reid. Sellers would lose a semi final to Curt Whittaker before meeting Brad Lauder in the 3/4 battle.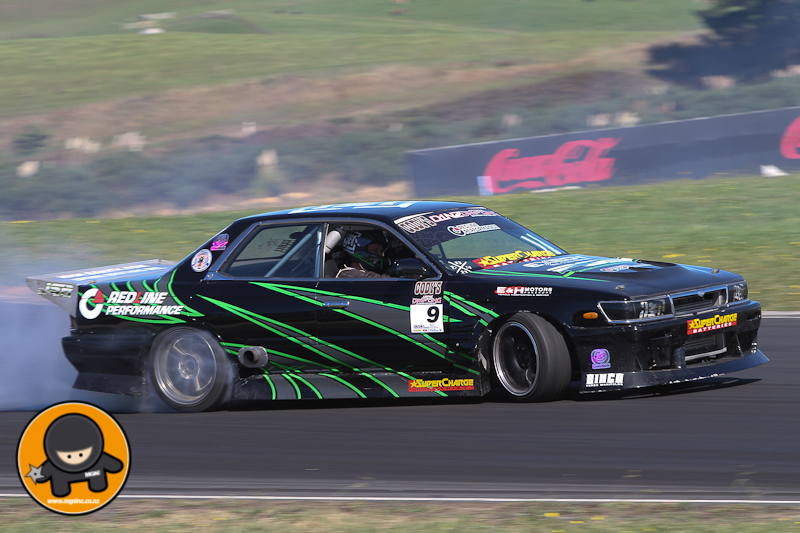 3rd- Brad Lauder- WAL/ Alcotane/ Shred. Lauder just keeps on keeping on. He is never that spectacular in qualifying or in battles, but simply does not make that many mistakes.  Lauder beat Tannock and Redward before losing to Fanga Dan in a semi final. He would then  go OMT vs Jason Sellers before taking the 3rd place spoils in what has been a good pro debut season. A result of 8th will say Lauder doing more of the demos and building more of a following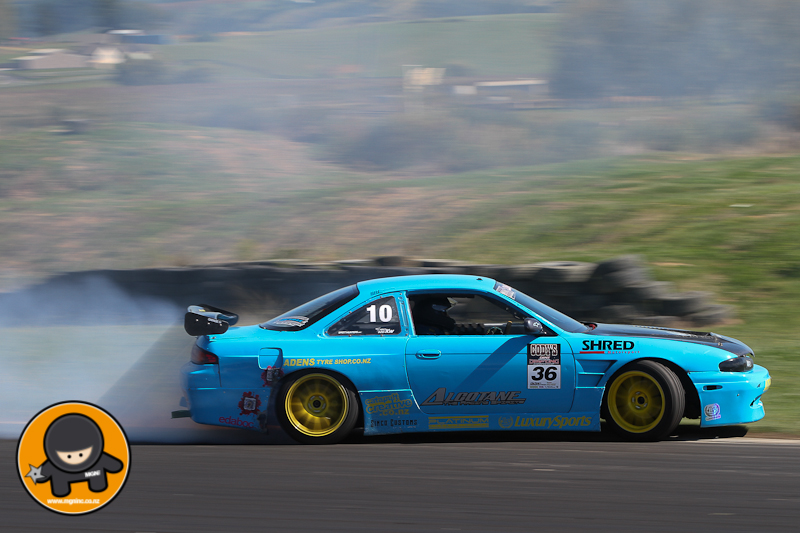 2nd- Daniel Woolhouse- Castrol Edge.  Coming in sitting in 4th place, and with a strong record at Hampton, you just knew Fanga Dan would be around come finals time, was just a case of who against. Woolhouse would beat Nigel Petrie in an OMT before going OMT with Mad Mike, really earning his way to the semi final win over Brad Lauder. The final would simply be one of the hardest fought battles ever seen in NZ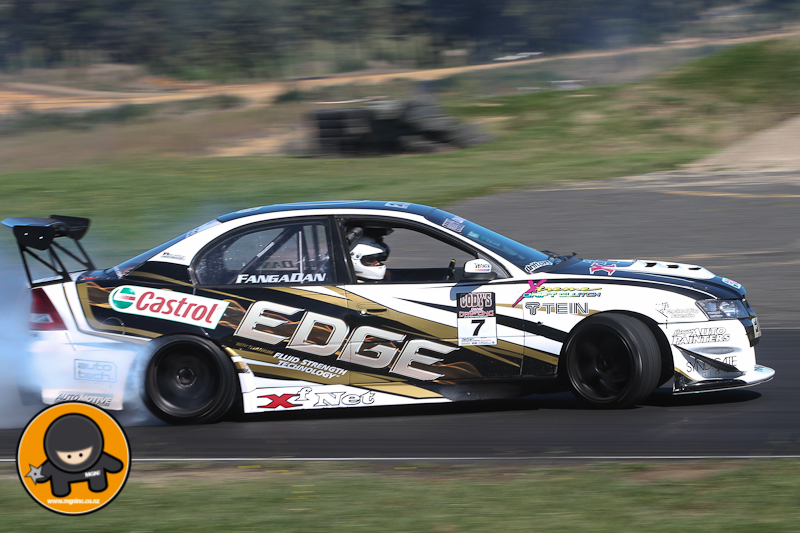 1st and new Codys D1NZ Champion- Curt Whittaker.  Its all been said…..Enjoy the spoils my friend, you and the loudest most passionate support crew in New Zealand earnt this title. 3 event wins, 2 #1 qualifying spots, and engine and a dance with the wall. You beat it all and can now proudly call yourself DK.  WHHHHHHHIIIIIIIITTTTTTTTAAAAAAKKKKKKEEEEEEEERRRRRRR!!!!!!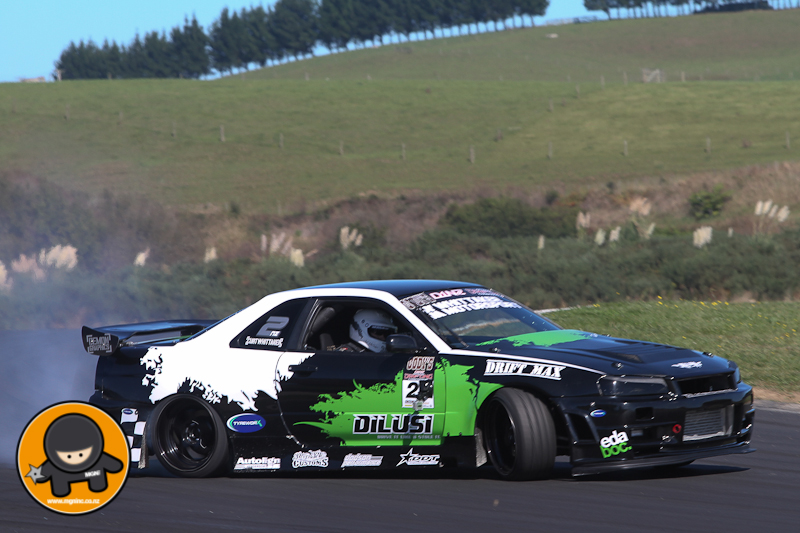 And that is a season wrap!!!!
Season review will be up later in the week….or maybe next week. Time for a bit of a break