Sideways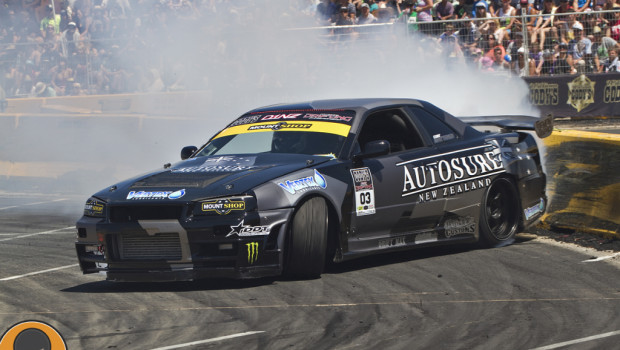 Published on January 22nd, 2014 | by mrgrumpyninja
0
Whittaker Motorsport at Round 3
Rattla Motorsports Curt Whittaker, behind the wheel of the Autosure Warranties 2JZ R34 has remained well in the hunt for a D1NZ series title with a 9th place result over the weekend.  Whittaker, the 2012 champ, is part of a group of 5 drivers who sit well within striking distance with 3 rounds of the championship still to go.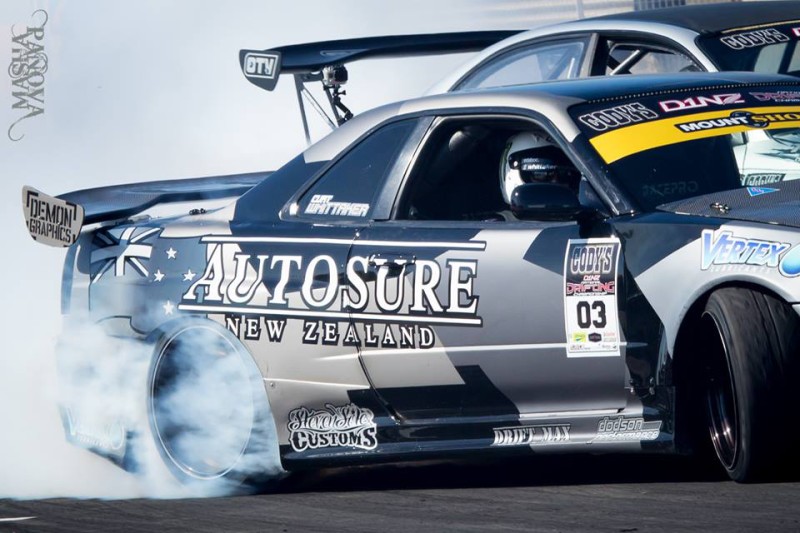 Whittaker, who officially joined the Rattla Motorsport stable after round 2,  paid special tribute to his hard working and dedicated Whittaker Motorsport pit crew who kept the car running faultlessly all weekend, one of the only teams not to have suffered any serious drama.  " We've kept the power levels reasonable and only bought ATR (Achilles) street tires to this round to keep everything in one piece" said Whittaker, who had last year had issues with the car bogging down in the tighter corners. With no such troubles this round, and again sticking to his favoured tactic of gliding along the walls as opposed to making contact which is favoured by many others, Curt was well rewarded with 2 runs scoring 91 /100, good enough for 6th place in qualifying and a bye run into the top 16.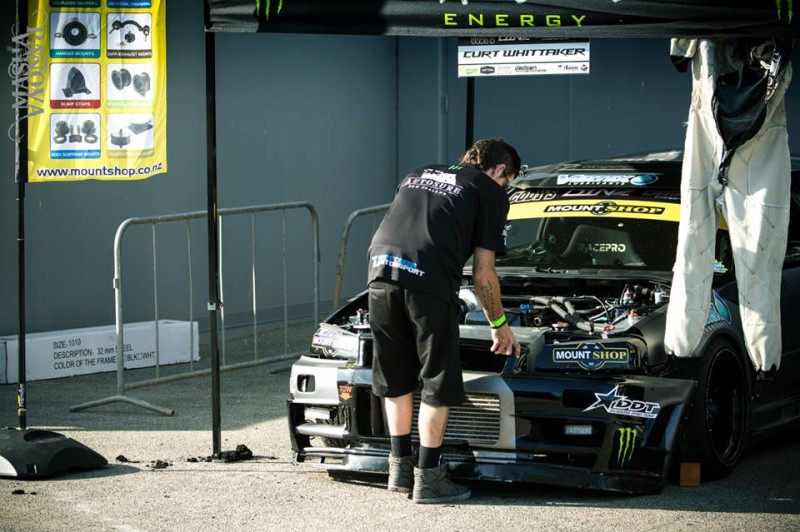 The Autosure r34 had been fast all weekend, and many would have been picking an easy route to the top 8 for Whittaker as he matched up with Bruce Tannock in the Achilles S13, who had never beaten Curt in any past match up . Tannock however had other ideas and he produced his best driving performance to date to take the 2012 champ to a one more time battle, before eventually grabbing the win in a very close battle. Curt paying tribute to Tannock and noting just how fast the Rb26 powered Silvia is, disappointed to lose, but at the same time happy to see yet another driving stepping up his game in the D1NZ pro ranks.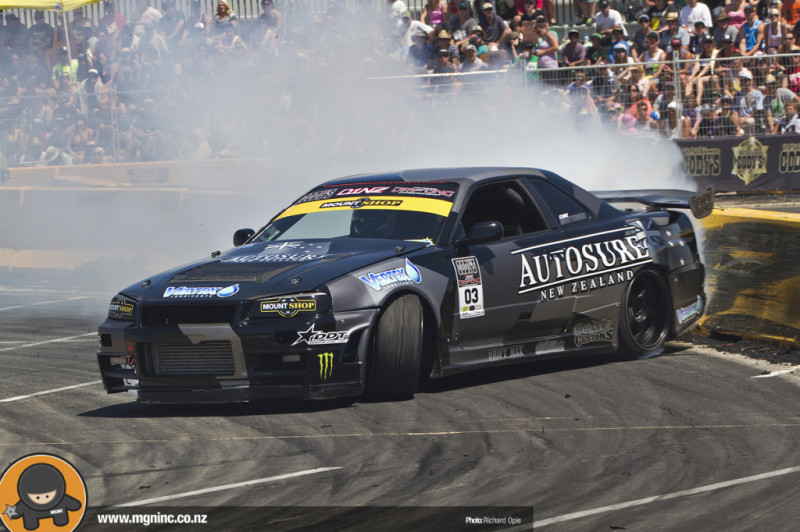 The team now head for round 4 at  Taupo knowing that it is a track where they have enjoyed success in the past, and knowing that round wins are what it is going to take if they are to have any chance of again hoisting the D1NZ trophy. With the ability increase power if need be, and return to semi slick tires, this is a unit that is well prepared and will be in contention right to the end.
Be sure to keep checking the Curt Whittaker and Rattla Motorsport facebook pages for some unique features on the team filmed by Odd productions over the weekend , seen here shadowing Curt as he was introduced in the top 16 at Baypark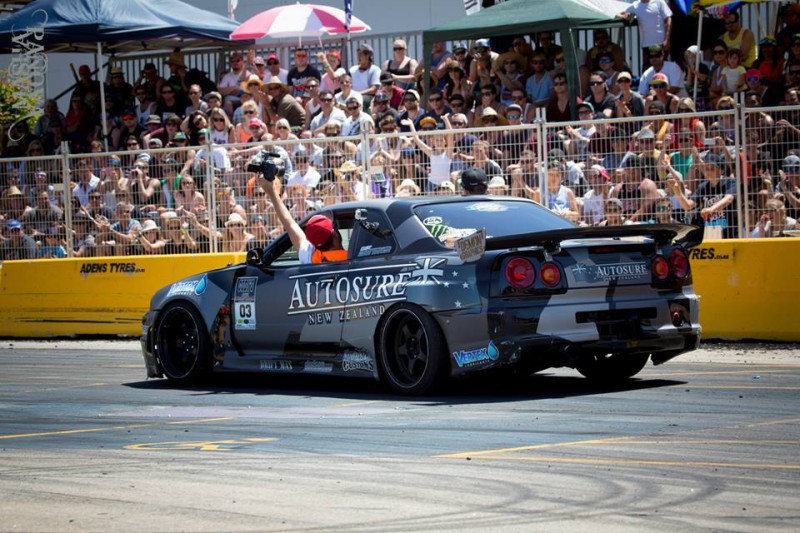 Whittaker Motorsport & Rattla Motorsport wish to thank all their loyal sponsors and fans for ongoing support . For more information visit
https://www.facebook.com/pages/Curt-Whittaker/58144934663?fref=ts
https://www.facebook.com/rattlamotorsport?fref=ts