Cars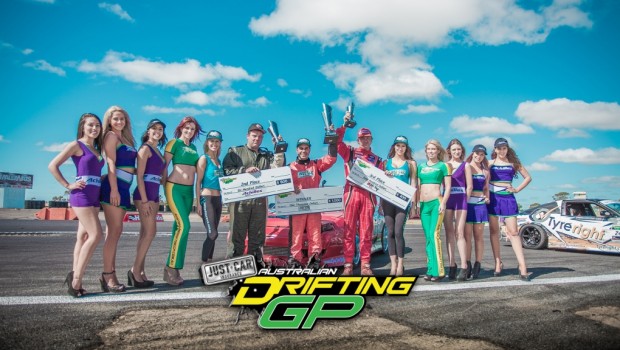 Published on October 9th, 2013 | by mrgrumpyninja
0
Whiter gets early look at Aussie TIDC competitors at ADGP
A text message from fellow Kiwi Drifter Cole Armstrong presented 3 time NZ Champ Gaz Whiter with a unique opportunity this past weekend, as Whiter took up the invitation to be a guest judge at Round 1 of the ADGP (Australian Drift Grand Prix) alongside fellow champion driver Chris Forsberg of Formula D fame.  I took the chance to catch up with Gaz upon his return to NZ to see how he felt about spending some time on the other side of the ledger as a judge, and how some of the Aussie hopes were shaping up ahead of next weeks World Time Attack event.
Firstly Gaz, Tell me how this actually came about,  it wasn't a planned trip was it? 
" Nah, not at all, I got a text from Mole (Cole Armstrong) who's over in Aussie at the moment saying that there was a spot open as he had to work and it all just came together from there. We ( Gaz & Chris) got a really good reaction from the drivers over there and everyone was really welcoming which was cool"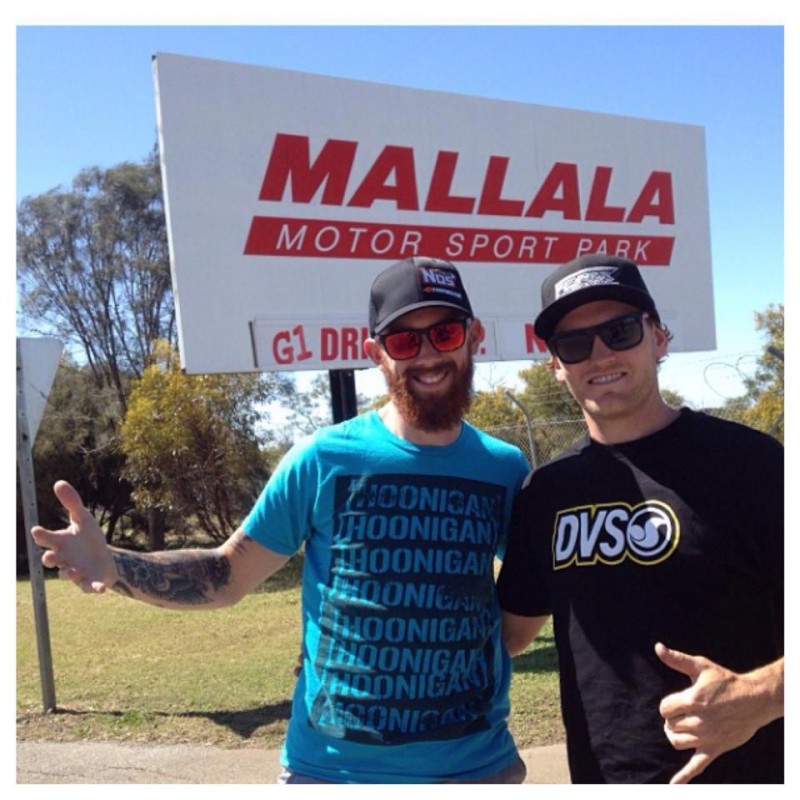 You and Chris Forsberg have met before?
"Ha, yeah!  When I went over to the Redbull Worlds I ended up battling against him and he took me out after we went one more time. We had a bit of a laugh working together and it was interesting for me to learn a bit more about the workings of FD and the US scene, we speak the same drift language and share a love of speed and getting sideways.   I told him I'll get him next time ! "
So how was the Aussie experience ?
" One of the first things we learned was that the Aussie guys had been used to running at clipping zones and tracks were not changed up that often. We wanted to challenge the drivers so set some specific clipping points and judged quite hard asking for specific things which all the drivers responded really well to. I've always felt that Aussie judging at the events I've been to needed to be a bit more specific so I tried to provide the type of info that I'd want if it was me skidding.  I've had some nice messages come in after the event just saying thanks and that's a pretty good feeling."
Would you make a move to judging?
"hahahahahahha …. next question"
Who are the guys to watch?
Having watched a 'local' event now, I'd say that the top 5-6 guys in Aussie and the top guys here are pretty much identical in skill sets, speed and style of driving so I'm really looking forward to the challenge of next week.
For me the standout guy was Nick 'driftkid' Coulson, he was fast, aggressive and has a chase style similar to what we see here in NZ with a lot of left foot braking. I don't think he really made a mistake all weekend and if his gear hadn't failed he was looking real good.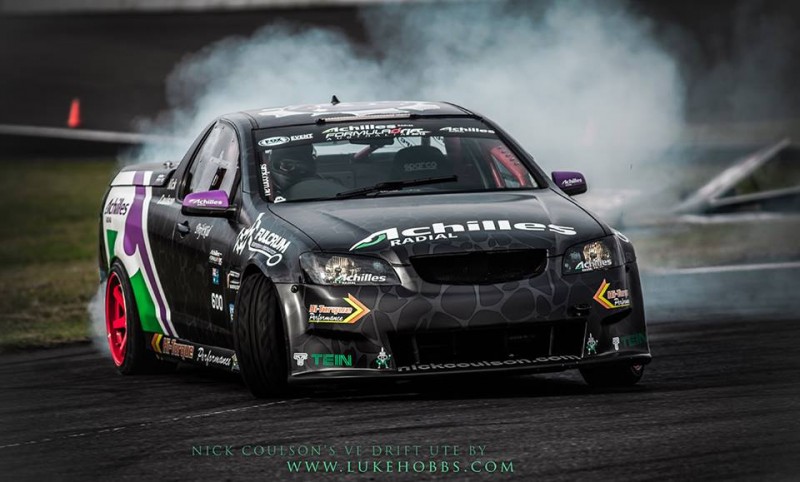 Agges (Andreas Paraskevas) was another who impressed me and he won the event. Gotta love that SR20DET sound and he is another who doesn't mind getting all up on someones door. Insane drifter is a pretty good title for him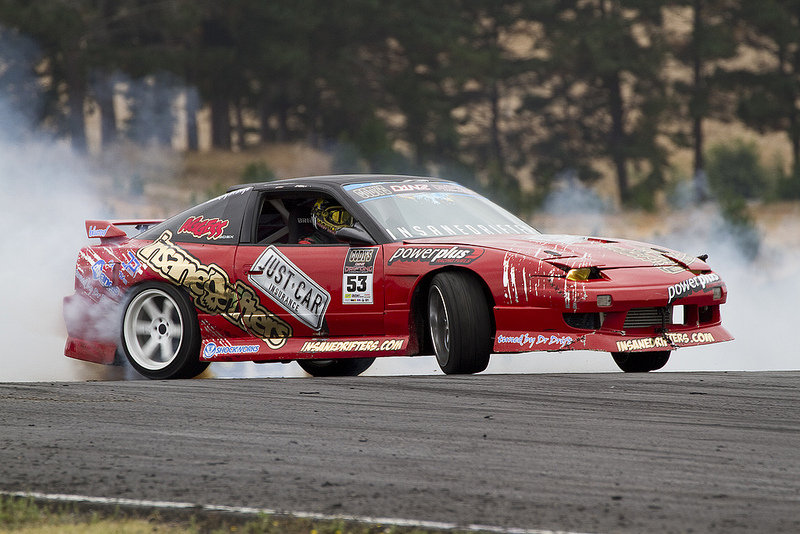 Rob Whyte and Tom Monkhouse didn't have their main cars so its a bit hard to get a real read on them, and Michael Prosenik was a guy I hadn't seen before who looks like he can pedal well.
It was bit weird to see Squid ( Jake 'Driftsquid' Jones) not running in the main comp, but in Oz things are a bit different and they split by those who are committed to the full series and 'State' based competitiors, no pro or pro-am.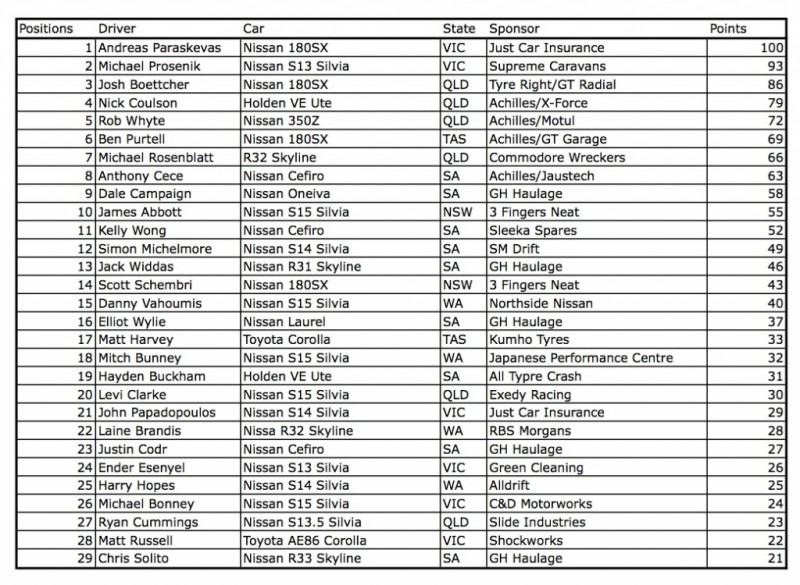 So how do you feel now about next week?
The track is going to be a real challenge, I think I'll be doing a set of tires every 2 laps and that's going to be really tough. With the knowledge some of the Aussies have in already having done laps there its going to be really hard to win and then you've got Daigo coming in and he's probably got just about the most laps under his belt of anyone in the world right now.
The Tectaloy S14 feels strong again now, and we found  a bit more power so it's going to be case of us getting the setup and gearing right and hoping we can hang on to these big power cars. I'm looking forward to it, I was pretty disappointed to get knocked out last year after qualifying #1 and it would be cool to get something for the team and everyone who's stuck by us.