Sideways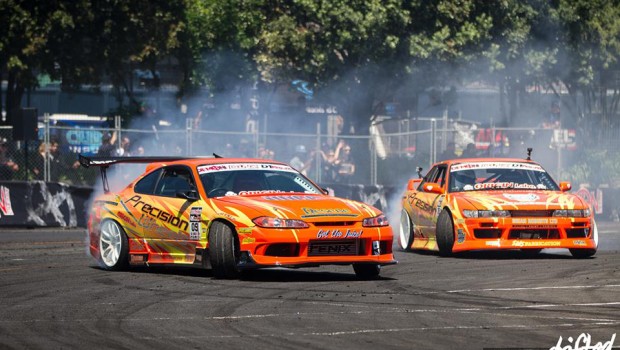 Published on November 14th, 2014 | by mrgrumpyninja
0
TJM continues strong season start
Team Jenkins Motorsport (TJM)  have continued their strong start to the season at Mt Smart stadium this past weekend with drivers Troy & Ben Jenkins both enjoying being back in front of friends and family in their home town and looking to put on a show in the always immaculately presented Precision Wheels team cars. Both drivers looked comfortable in qualifying with Ben taking position 4 just ahead of Troy in position 5, each showing  good understanding of putting the car where the judges had requested and maintaining angle throughout the section.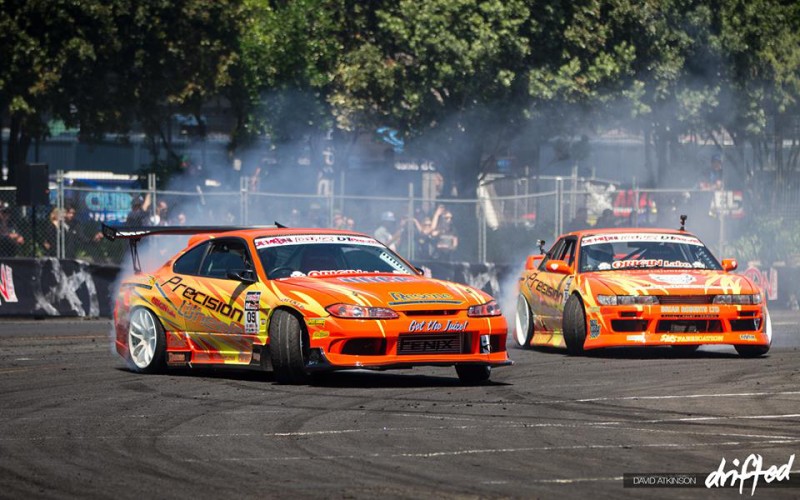 It was inevitable that at some point the boys would end up battling this season and what eventuated many observers rated as one of the best battles of the weekend. There is something special about seeing well prepared matching livery cars going head to head,  the visual illusion tricking the brain into constantly trying to reassure itself as to whom is winning, and indeed it would prove tough to call with the brothers being called to go one more time (OMT) in a re-run after the judges couldn't separate them. Spare a thought also for the boys parents, who sat in the crowd nervously watching both boys hurtling towards concrete at 140kmph.
The day eventually ended here for Ben who allowed Troy a little to much space off the line on his chase and in an effort to catch up over committed to turn 1 and spun out handing over a 10-0 advantage.  As it's still Bens first season there is little doubt in anyone's mind that he will reach the podium at some point this season, while Troy is showing the same early form that had him ear marked for a title last year.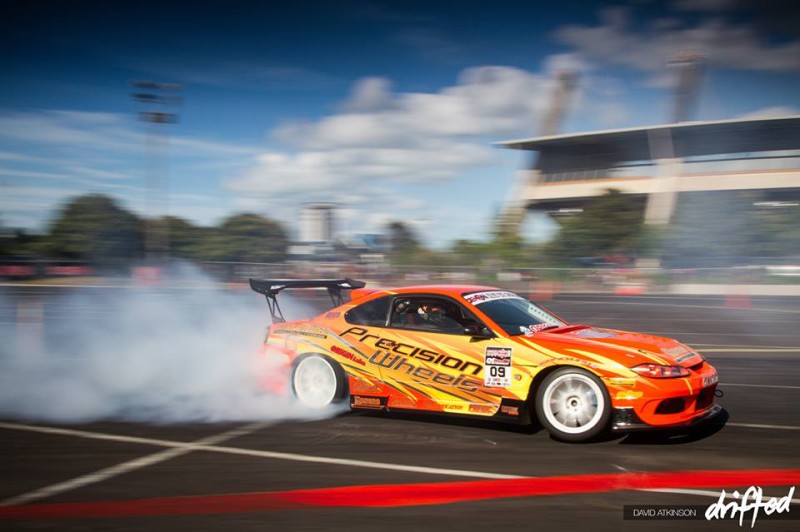 Moving on from his battle with Ben, Troy would battle for a place in the final with good friend Joel Hedges, who was simply flying around the tight little track and clearly enjoying a circuit that could well have been purpose built for his car. Joel getting the win and going into the final that he would win over Joel Patterson, while Troy would meet Hawkes Bay driver Dylan Woolhouse, who had reached the top 4 for the first time.
Woolhouse had been fearless in trying to rearrange the front and rear panels on his car against the concrete and Troy knew that he would have to commit fully to win. In the end the superior speed and grip of the Precision Wheels S15 getting the job done and gaining troy a valuable 77 points in the title race.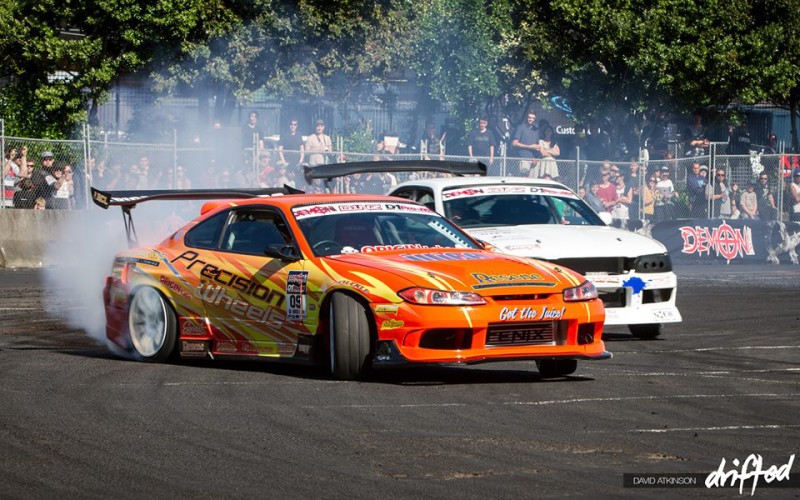 Troy leaves Mt Smart with an 8 point championship lead from a 1st & 3rd, while Ben sits in 17th after a tough first round.
Both drivers wish to thank their sponsors, family and friends for ongoing support and are looking forward to doing it all again at Baypark in January.
Images appear care of David Atkinson/ Drifted and may not be used or reproduced without permission.