Sideways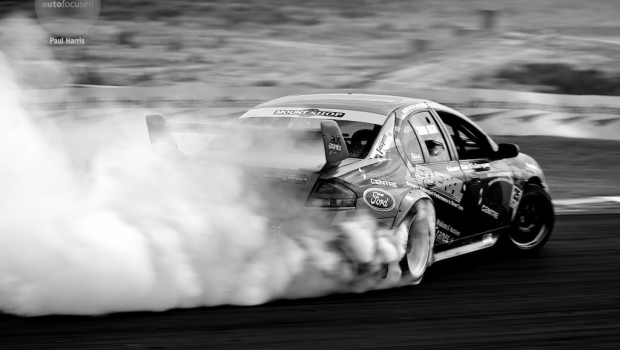 Published on March 6th, 2013 | by mrgrumpyninja
0
Rattlin cages and bringing legends to life
Rattla Motorsport have had a big impact on the New Zealand drift scene this year, and round 4 at Hampton Downs would prove no different with the team being the driving force behind the V8 Legends team.
Team Driver Shane Allen reveled in having the car to himself for the round and got strong and stronger as each session went on. The big Ford engine being put to good use as it powered the car up and over the hill with a thick trail of smoke pouring from the rear tires. Allen has done a lot of laps around the track recently and it showed as he got better angle than at prior rounds and seemed a lot more confident in the Federal rubber that adorns the car.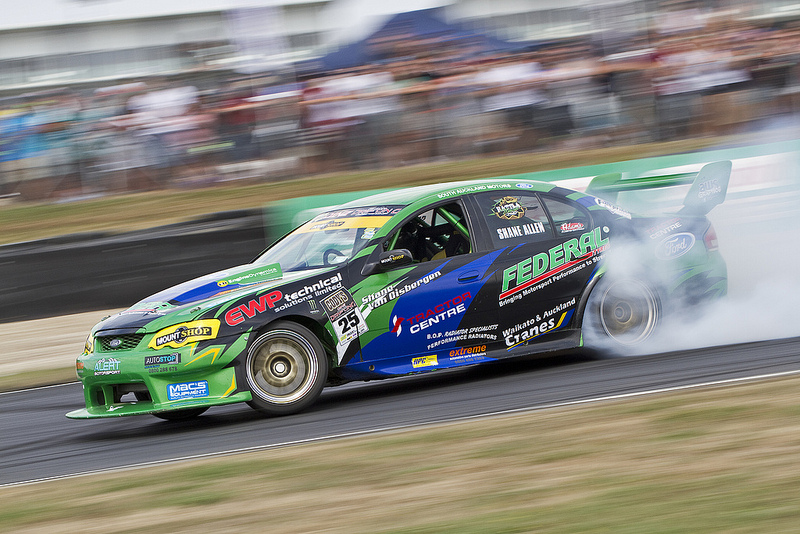 A solid Saturday mornings practice had the team feeling confident and a 52 then a 61 had young Shane in the game, only for him to straight line his last pass as he tried to advance further up the board. One of the challenges in being a newer driver is that your laps are all early and everyone else knows what they have to beat, leaving Shane in 22nd position and up against D1NZ Veteran Kyle Jackways.
Jackways as the higher qualifier would lead the first pass and Shane perhaps  got a little excited and spun on his chase run handing Kyle a big advantage, try as he might on his lead run Jackways was smart and gave the young racer room so as not to get lost in tire smoke.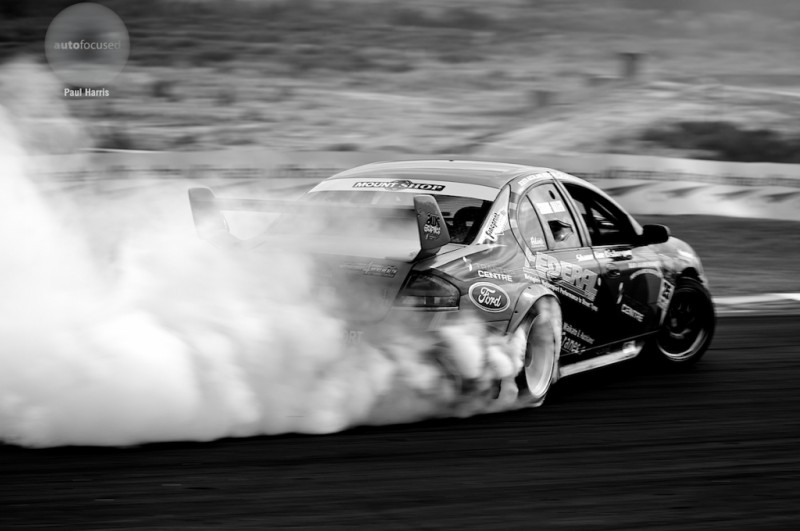 End result being 23rd place for the round, but with confidence growing round by round.
Rattla Motorsport as always thank all their sponsors, with a special thanks to the Tractor Center who were this rounds sponsor.
As mentioned, The v8 Legends also took part and after a few battles  Dean Perkins represented the V8s against the D1NZ legends only to go down fighting. Sadly both Clark Proctor and Shane Wigston had some mechanical issues, while Angus Fogg was simply so excited he couldn't keep the big SVO116 Falcon on the track.