Sideways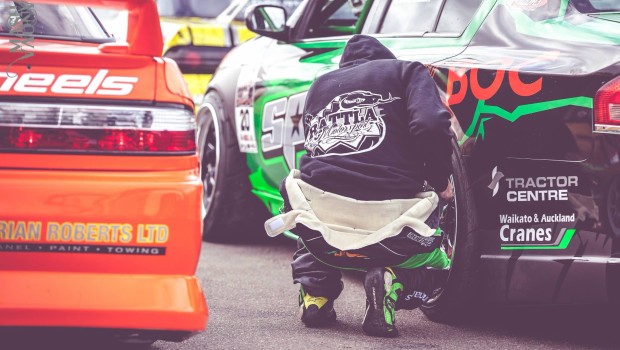 Published on October 8th, 2014 | by mrgrumpyninja
0
Rattla Motorsport D1NZ Round 1
Rattla Motorsport drivers Shane Allen and Curt Whittaker kicked off their D1NZ season over the past weekend at a wet and cold Manfield race track in the Manawatu. Both drivers had high hopes for the weekend with considerable time invested over the off season in rebuilding and re-engineering, however weather conditions made the event a challenge for all, with Curt in particular having to try and find a wet condition setup on the run.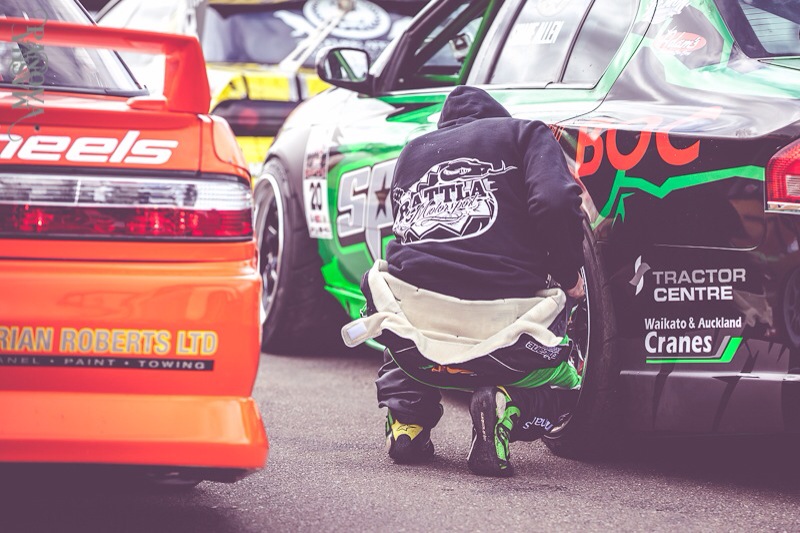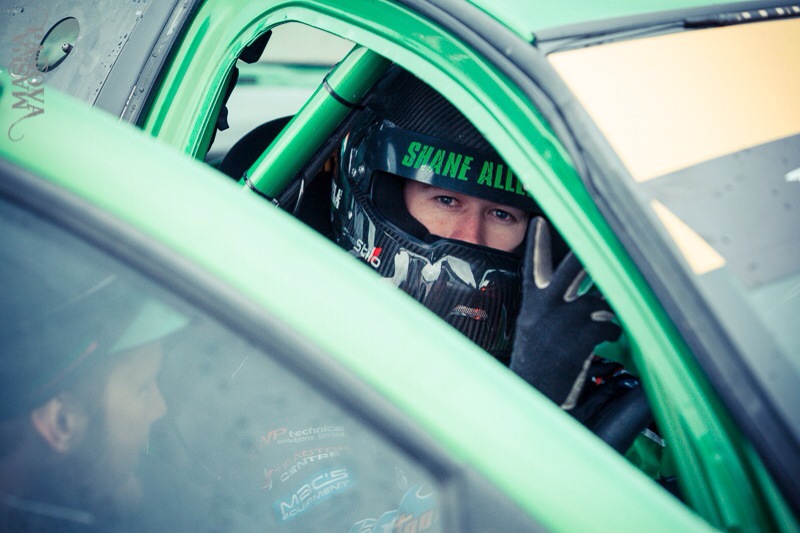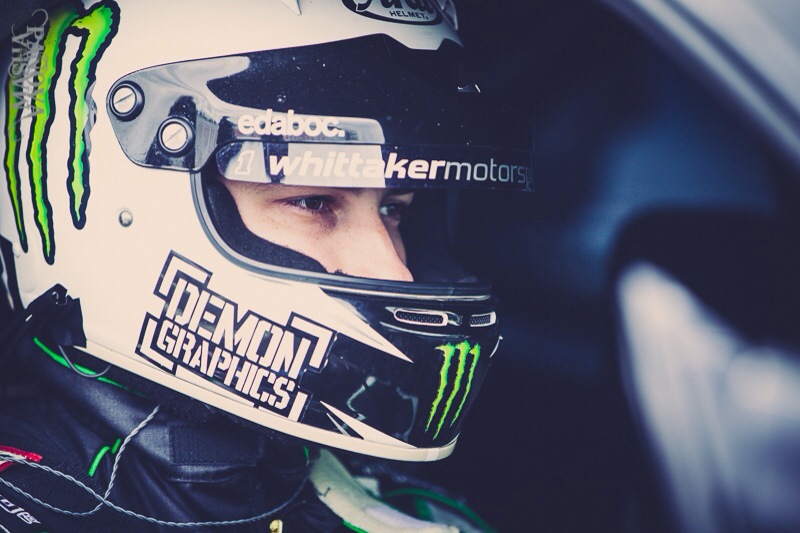 Shane and Curt were both confident heading into qualifying, with the drying conditions working in favour of the higher seeded drivers as a line emerged. Shane laid down 2 solid but safe passes for 20th position and a battle with pro-am grad Gaz Grove , while Curt was able to take advantage of running 2nd last based on last seasons results grabbing 9th spot and setting up a battle with Adam Hedges.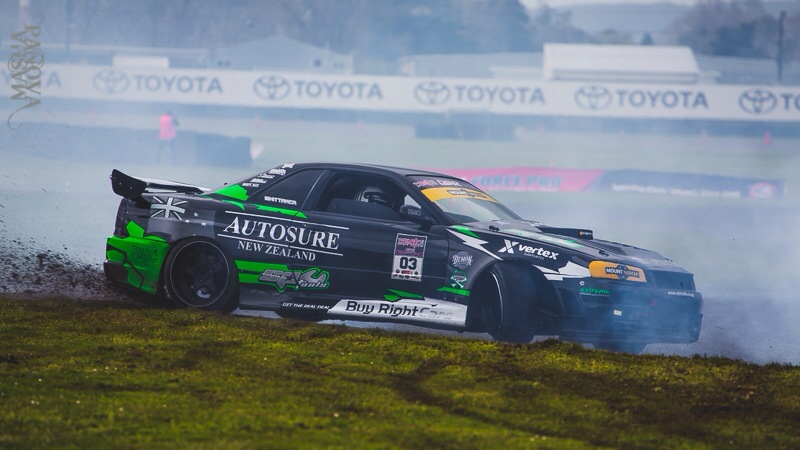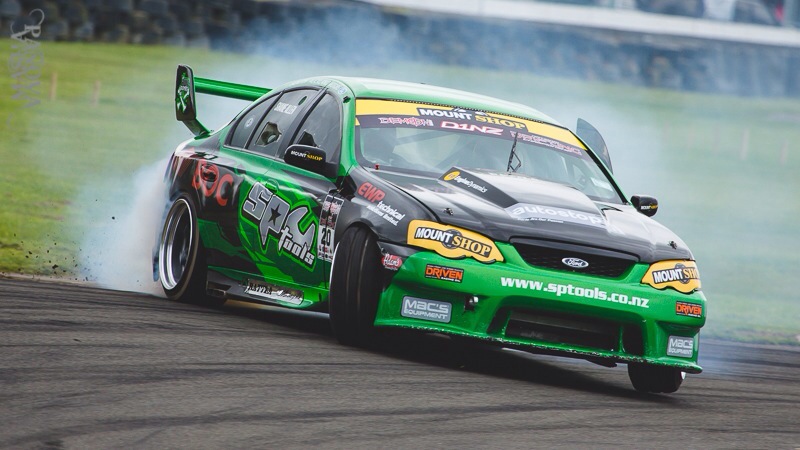 Both drivers pushed hard and in a twist of fate both drivers went to OMT battles with their respective opponents in the top 32 only to both push wide on the final corner of the re-run battles and lose close calls, Curt vs Adam in particular being a cause for debate amongst some in the crowd as he was right on the tracks edge and there was some transferred dirt from earlier practice on the track surface.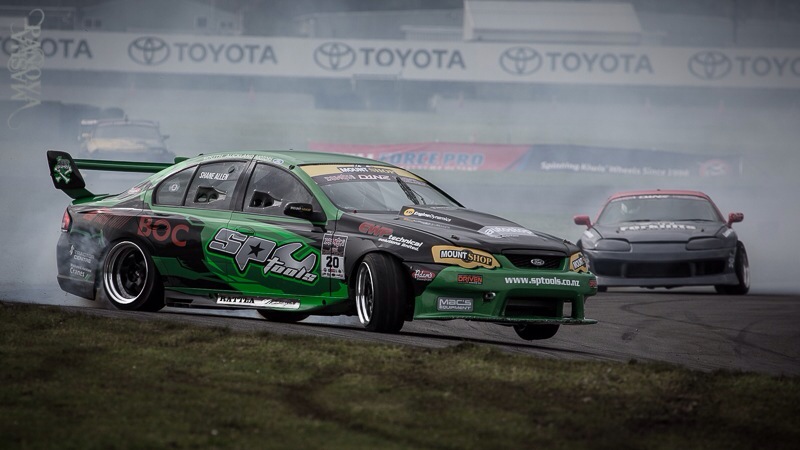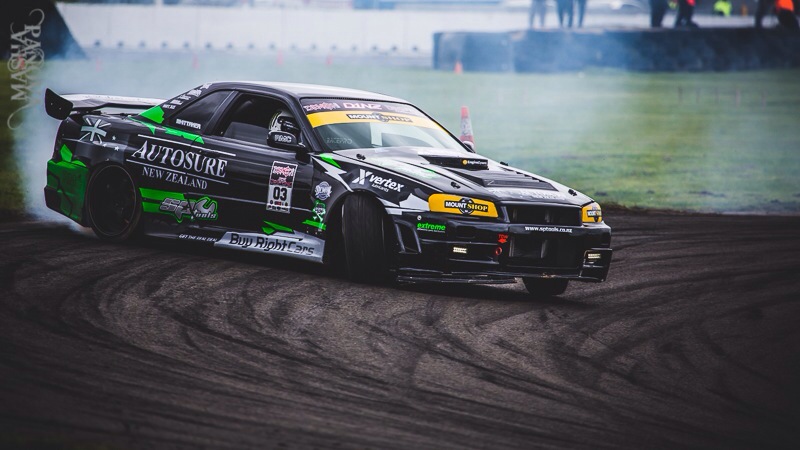 The team now return to Auckland with Curt intending to work on the balance of the car, the lighter 410c Ford Nascar engine and its 750hp causing the car to over rotate when reaching a certain point in the steering lock which reduced his ability to drive with aggression.
Chris Allen on the other hand is happy with the now wider track on the Rattla Falcon which has enabled a much smoother drive, Shane Allen relishing having the car to himself and more track time.
Rattla Motorsport & Whittaker Motorsport as always thank their loyal fans and sponsors and invite you to join them at Round 2 in November at Mt Smart
All images appear care of Maria Panova Photography and may not be used or reproduced without permission.