Cars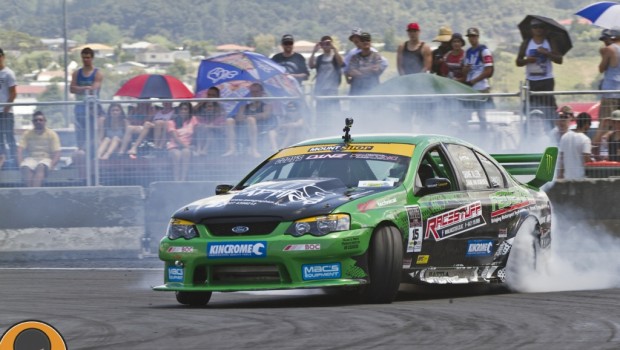 Published on December 18th, 2013 | by mrgrumpyninja
0
Rattla Motorsport at the Concrete Jungle
It's a pretty cool thing the love of a father for his son, so when Rattla team principal Chris Allen tells you just how proud he is of young Shane Allen, you know he means it. Rattla Motorsport many feel may have just 'arrived' on the scene as a real threat this past weekend, with others now sitting up and taking notice of this very professional, well resourced team.  While Shane Van Gisbergen is the better known of the drivers, it is Shane Allen who looms as an unpredictable unknown who could tip someone out of competition now and impact on the title race in season 2013/4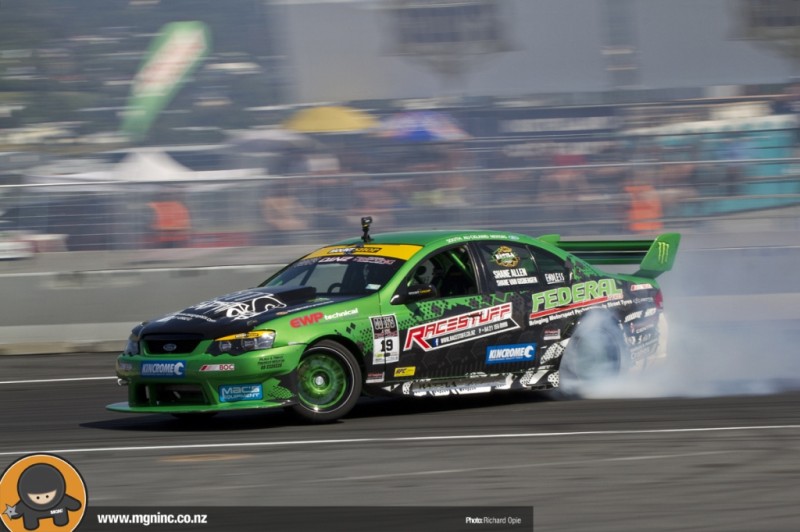 Lets be honest, It's been a tough learning curve for Allen as he's shared a race car which has cut into his practice time, and hasn't always had a power delivery suited the tracks he'd been competing on. All that seams to have changed this season with his round 1 chase of Cole Armstrong, followed by a best ever qualifying result of 13th at Round 2 showing just what the youngster is capable of.  Going into qualifying in a share drive car is not easy, as there is a certain element of not wanting to hurt the car for the other driver,  so to end up with a score that was the same as both Shane Van Gisbergen and Cole Armstrong of 82 on a difficult track was an achievement to be proud of, the position of 13th being a result of 2nd highest score count backs. Allen was smooth in his throttle application, and nothing came close to producing the smoke that the big Rattla falcon did all weekend.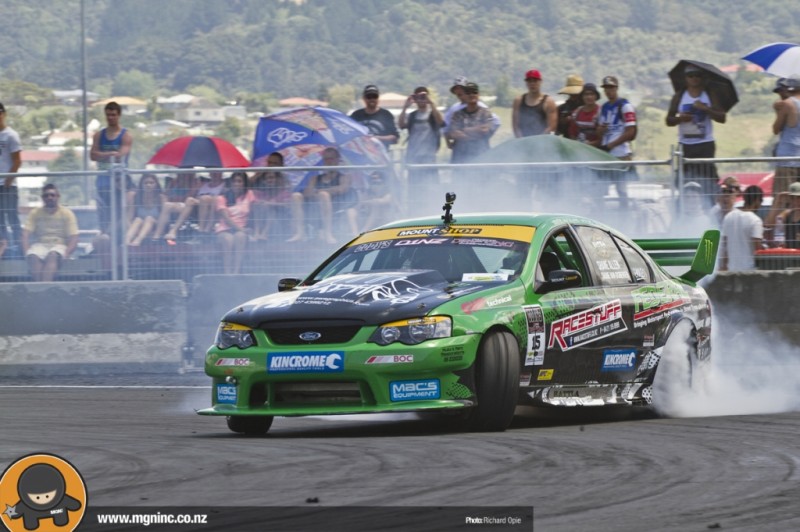 A battle with Kyle Jackways awaited in the top 32 for Shane Allen, and he stayed on the line that had served him well in qualifying to deliver a solid , fast lead run that had him marked down across all 3 judges as having the advantage.  It was here that a valuable lesson was learned as Jackways out strategised the youngster, Allen admitting that he got excited and didn't hold back on the slower car like he should have, getting trapped and handing the win to Jackways when he should have just given a bit more room. Jackways checked up his speed just enough on the last corner to cause the Rattla to spin in avoidance of contact.  None the less, it has done confidence the world of good and Shane Allen now knows just what he might be capable of. Finishing 17th perhaps, but taking away valuable race craft and belief for Tauranga and round 3.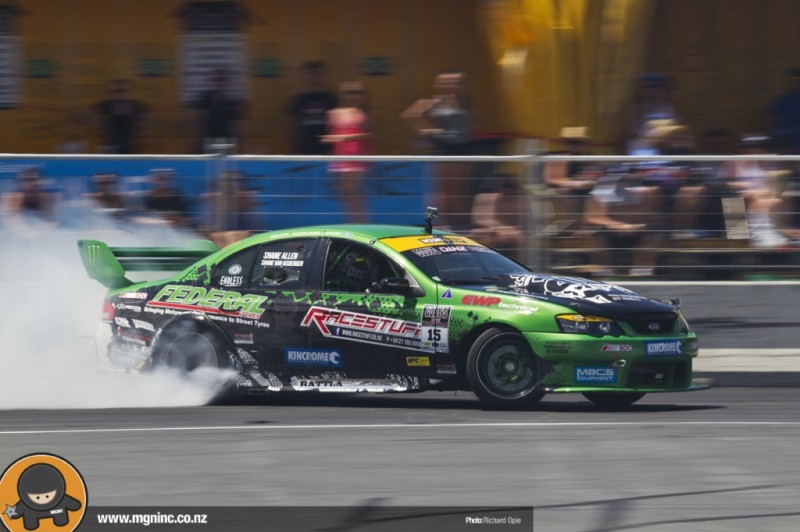 Fellow Rattla driver Shane Van Gisbergen just keeps getting better, and undoubtedly served up the battles of the weekend with Nico Reid, the pair going to a re-run twice before SVG eventually got the win. Van Gisbergen seemingly has the big car on a string, getting it to dance around where it really shouldn't and taking on vastly more experienced drivers with a real sense of comfort.  His battle with Mad Mike also a highlight, with perhaps a mistake being made in the excitement of the chase seeing SVG put 2 wheels off by the narrowest of margins and giving the win to the Mikey.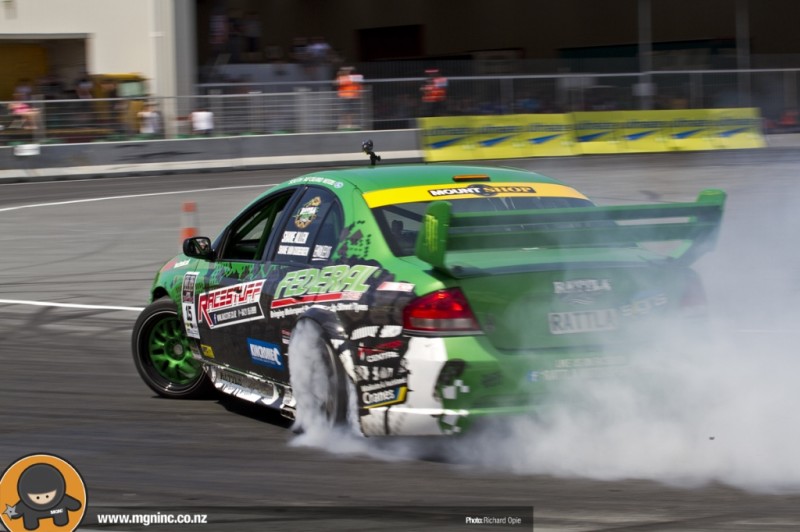 Van Gisbergen remains in 3rd place in the overall title race after 7th on the weekend, and looms as a very real threat to win at the next round in Tauranga.
Rattla Motorsport as always thanks to their loyal sponsors and fans, and wish to extend a warm welcome to BOC Gas and Gear who join the team from round 3.