Cars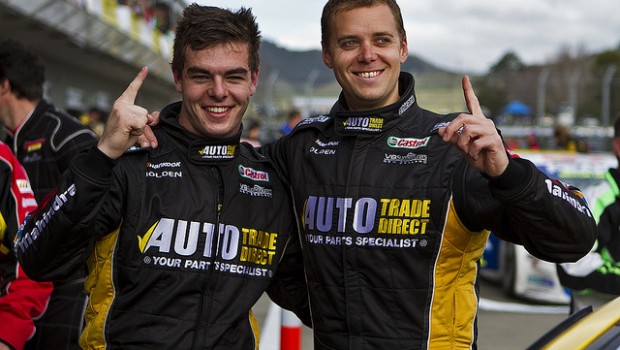 Published on September 3rd, 2012 | by Snoozinrich
0
McLaughlin & Webb take out Fathers Day 400

The view above was the one most commonly seen by the V8 Supertourer field at the Fathers Day 400, held over the past weekend at Taupo Motorsport Park. The newly liveried #93 VE Commodore, piloted by Scott McLaughlin and Jono Webb maintained their benchmark setting qualifying pace driving from pole in both races to record a second place finish in race one, with the boys stepping onto the top step of the podium for the second race to take the overall round win.

Clean, consistent and of course quick driving saw the duo at a the pointy end of the field all weekend, battling for the first two steps of the podium with the Perkins/Cassidy #51 VE Commodore of M3 racing over the duration of both 60 lap epics.

The culimination of their performance over the course of the weekend also saw the pair awarded the Ashley Stitchbury memorial trophy, presented by the late driver's son Zach – a fitting tribute on Fathers Day.

To the victor go the spoils – and to the solid crowd that attended, the ever growing spectacle of the V8 Supertourer series is proving to be a prominent and popular ficture within the New Zealand's hectic motorsport schedule.
Keep an eye out for a Fathers Day 400 photo essay coming shorty…
- Rich