Sideways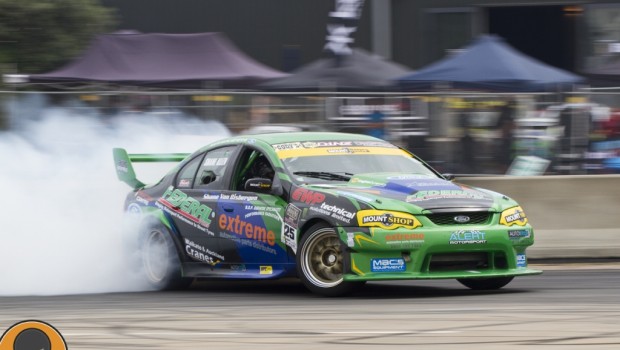 Published on January 22nd, 2013 | by mrgrumpyninja
0
Little steps for Rattla Motorsport
Rattla Motorsport are a happy team, with the big green machine securing its best ever qualifying result and first battle win this past weekend at round 3 of the Codys D1NZ National Drifting Championship.Undoubtedly one of the hardest cars to drive in the field on a tight circuit, primary driver Shane Allen and the returning Shane Van Gisbergen both faced up to the challenge and were happy with their ever improving performances over the weekend.
Now having spent some time on Federal Tires, and with supporters Extreme Automotive Parts Distributors being the cup sponsors, both drivers were determined to put on an 800+hp smoke show for the thousands who turned up to watch and take advantage of the perfect Mt Maunganui weather.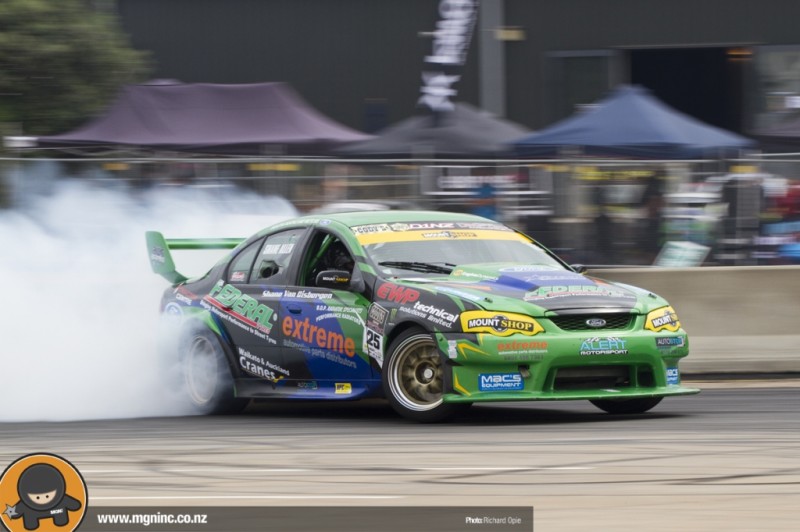 Shane Allen would qualify the car first and end up in position 20, while Shane Van Gisbergen would show just how far he has come in a very short period of time and grab the 12th spot. The only thing preventing SVG qualifying higher simply being the bulk of the car which had to take a different line in order to hit the 3rd outside clipping point. There is something very very special about that big motor when its screaming in a confined space.
Allen would meet the fast improving Zak Pole, and in spite of a putting up a good  fight simply couldn't match the angle the first season pro was throwing, putting Shane out in the top 32 .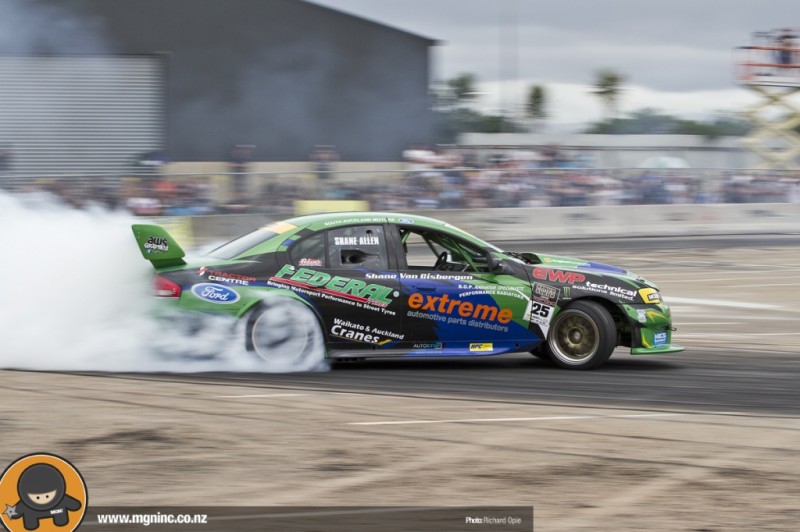 SVG however would give the team its first battle win in accounting for Chinese slider Sky Zhao in his V8 powered 350z Nissan. Van Gisbergen simply to fast and to aggressive on his lead, and then giving a real glimpse of just how good he will be with more battles under his belt by driving within 2ft of Zhao's car the entire way around  the course. While he would stumble in his next battle, there is clearly something special coming from Van Gisbergen and many can't wait to see him attack a high speed track that may feel more natural.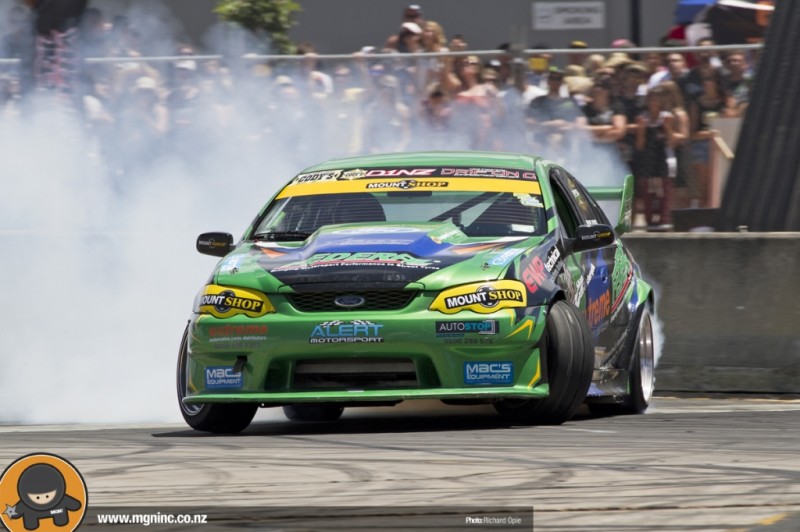 Rattla Motorsport thanks : SP Tools, Federal Tires, The Mount Shop, AWS Graphics, Alert Motorsport, The Tractor Center, South Auckland and Waikato Cranes and all their loyal fans, friends and family who have made this possible.