Sideways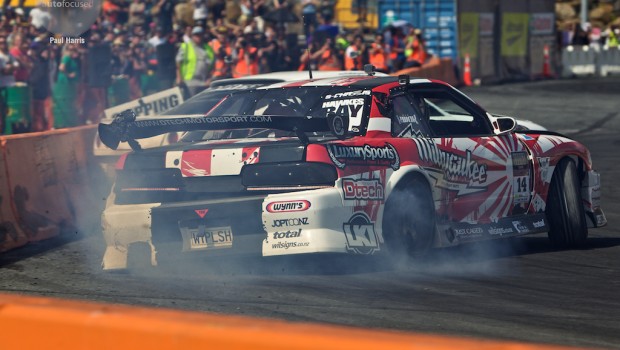 Published on December 6th, 2012 | by mrgrumpyninja
0
Kwok finds new confidence with Driftworks
It was clear from the very first session on Saturday morning that Hawkes Bay slider Mac Kwok was a different driver. Where in past he'd held back or been unsure, he was confident and aggressive as he threw the Milwaukee backed V8 Twin Turbo Nissan into the corners on the purpose built Toll Whangarei drift track.
Speaking to Kwok in the pits, a huge smile was always on his face as he and his team described how their car had been transformed with the fitment of a driftworks hub and steering kit, with the car now going where he wanted it to instead of him having to try and muscle the car around the track.
With confidence at an all time high, Kwok powered through practice and was able to reliably hit his lines lap after lap getting just a little closer to the wall each time. Speedway experience clearly was a bonus as the concrete walls seemed to relax Mac into a 'zone' and he started to be able to show just what he could do.Starting off  qualifying with a conservative run, Mac would go on to record a 73 and then a 75 on his last wall scraping run to grab a career best #8 qualifying spot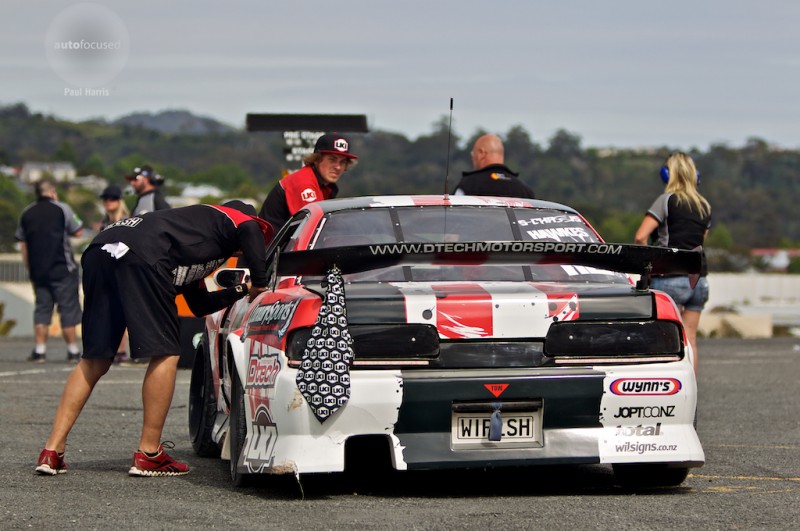 Into the battles the team went, Mac feeling the best he ever had about his chances and up first in the top 32 was Willy Foster in his AE85. Willy simply went in too hot and made heavy contact with the wall for the 3rd time of the weekend and that would send Mac into the top 16 against Zak Pole in a battle of 2 up and coming drivers who were turning in performances that made other drivers sit up and take notice.
Mac would lead first as the higher qualifier and put in a good lead run to take the advantage over Pole before switching over and taking the chase position and that's where the wheels came off so to speak as Mac got too wide into the big sweeping first turn and nudged the wall sending the car spinning around and out of the battle and the competition. Clearly frustrated at himself,  Mac beat himself up a little in the car but once back in the pits started to see the positives of the weekend.
While a final finish of 11th was not what the team had hoped, the potential in the car is now clearly evident for all to see and it will be a confident Mac Kwok Motorsport team that turns up  at round 3 in Tauranga where the track will be very similar.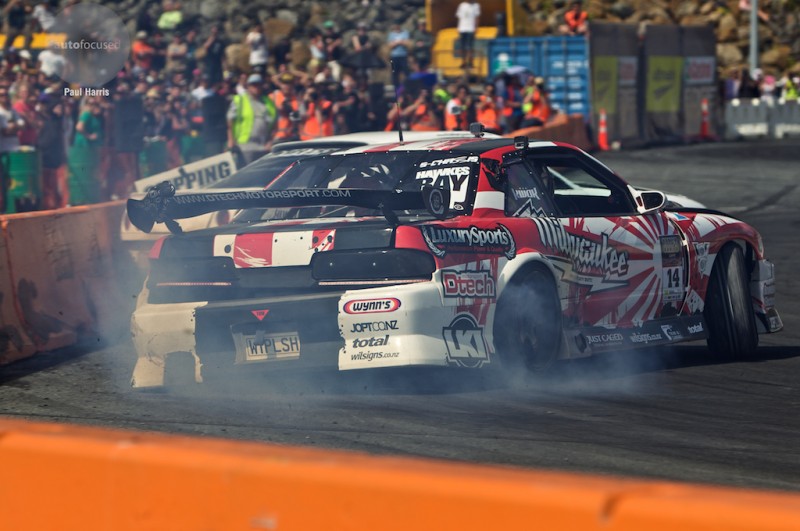 Mac Kwok Motorsport wish to thank all their sponsors for their ongoing support:
Milwaukee Tools, Luxury Sports, Just Caged Fabrication, Dtech Motorsport, Loose Kid Industries, Wilsigns, Revolution Electrical, Hector Jones, Hawkes Bay trim and canvas, Total,JOPT, Mike Davy and MGNinc